Trends
Top 10 Most Promising ERP Companies In India 2022
Enterprise resource planning(ERP) is a process used by companies to converge different important parts of an organisation. It is used to handle all the parts of a firm from planning, purchasing, sales, market, finance to human resources.
A good ERP is one of the essential needs for a firm to run efficiently and effectively. Therefore, several companies provide the firm with the opportunity to outsource a good ERP system.
The following list contains a piece of brief information about the leading and most prominent ERP companies in India, that have made a remarkable impact on the field:
Some Top Most Promising ERP Companies in India of 2022:
ERPNext

Microsoft Dynamics 365

Rushda College Management Software

Acumatica

Oracle NetSuite

Focus 9

Infor LN

Qualsoft college

Aptean

SAP S / 4 HANA
Read in brief about them:
ERPNext
As the mindset shifted from employment to Be Your Own boss, along with the drastic change in the consumers will keep changing from visiting stores to visiting sites. This slow and gradual evolution has been happening around us for ages.
Start your business online in the age of screens and taps. You can't afford to be left behind. Build an amazing, simple yet powerful website for your business with the
latest features and advanced themes, allowing your website to stand on top and show off your name on a huge platform.
The best part about choosing ERP Next as your saviour and mountaineer is that it is mobile-friendly website software. Customize your website to fit any screen size using the latest state-of-the-art technology. However, creating a website does not guarantee that your visitors will need to meet what is called SEO optimization, which stands for search engine optimization.
It detects keywords, ranks your website, improves visibility of your products and services on an infinitely large platform, maximizes your view, and thereby spikes your social advertising.
Make your site captivating and attractive by adding a collection of products and eye-catching deals and fonts, all in one with ERPNext.
Manage everything even remotely related to your business with the advanced options, including:
Through and brief accounting: keep all the vital records and get full-fledged accounting modules and cover every aspect of business accounting
Payroll and employee: keep taps of all the money spent on salaries and incentives spent on employees and avoid any missouts.
Projects, plans and strategies: discuss the goal of the firm towards its trustees and customers through various displays and discuss your plans with a wide community Improvise strategies to increase sales and revenue.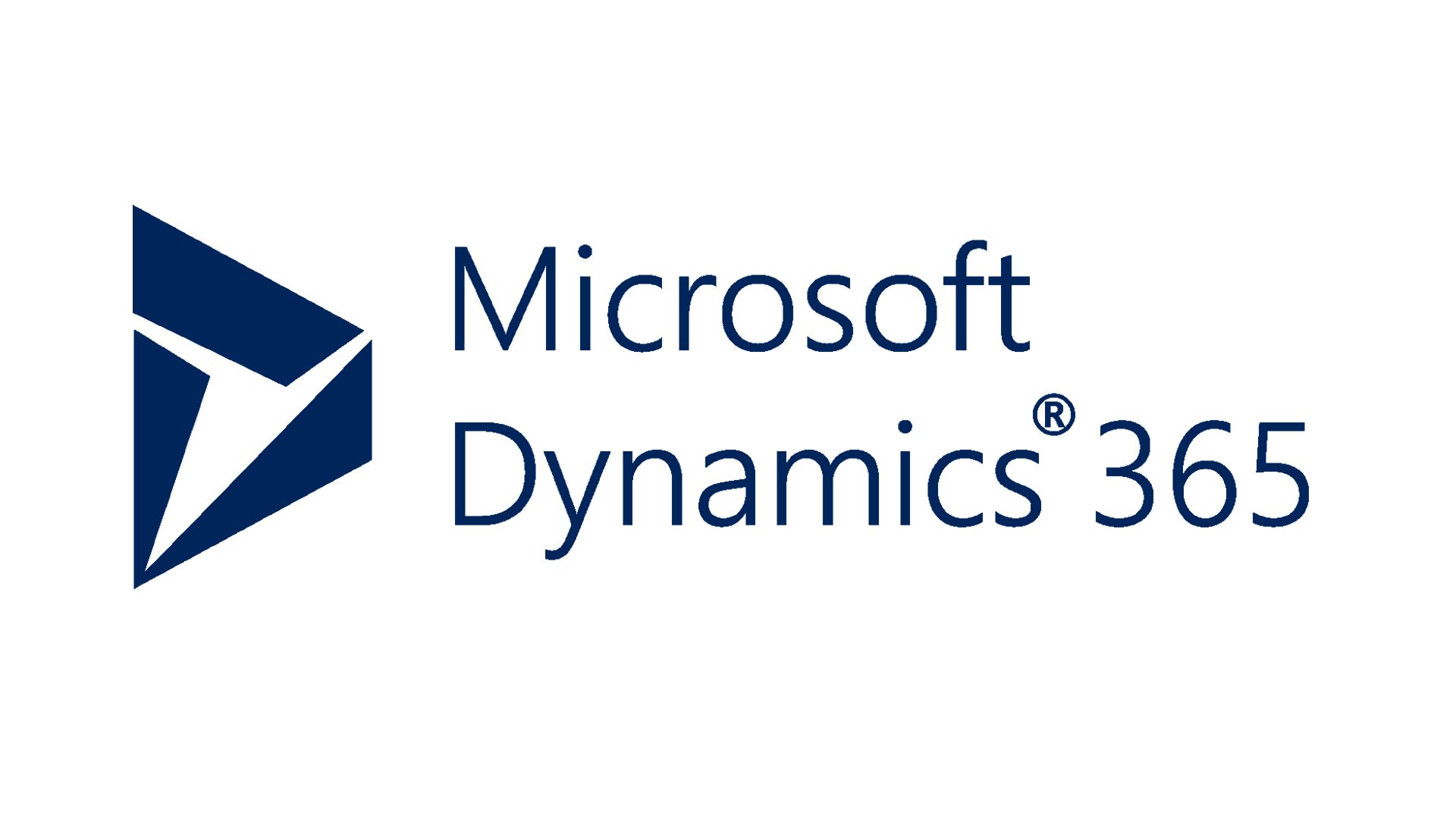 Microsoft Dynamics 365
Microsoft Dynamics 365 is a product line of CRM (customer relationship management) and ERP (enterprise resource planning) intelligent business applications which was announced by Microsoft in July 2016 and released on November 1, 2016.
Microsoft Dynamics 365 is an administrative cloud-based software, that offers a wide range of administrative options to have a completely organised and fluent business, such as manufacturing project management, sales management, analysis reporting etc.
With the option to link several other apps such as the Microsoft team, you can connect the customer to the sellers through the routes that fit their suitability and comfort.
Microsoft Dynamics is a line of CRM (customer relationship management) and ERP (enterprise resource planning) software applications. Microsoft markets Dynamics applications through a network of reselling partners who provide specialized services.
Microsoft Dynamics offers services for small, medium, and large businesses and the industries on which Microsoft Dynamics focuses are retail, services, manufacturing, financial services, and the public sector.
Eliminate the chances of risks by having a clear cut view of all the fluctuations in all the aspects of the s such as revenue, sales, payrolls etc. A prediction of what's coming with a detailed view of all the criteria poses a potential loss to your organisation.
Increase your productivity and results and close more deals than ever before.
Accelerate the acquisition of customers through targeted ads and customer insights.
Offer seamless interactions with the customers and see how your goodwill and name skyrockets. All the help of Microsoft Dynamic 365, helps sellers sell and buyers buy.
Rushda College Management Software
Rushda college Management software is a well-known platform for colleges and educational institutions in several countries around the globe.
Rushda College Management Software represents the leading edge in college management software and is designed to manage all business aspects of college administration, from student registrations to performance analysis.
View Mobile Number Overview
Pricing Features Specifications
Company Details User Reviews FAQs
Rushda College Management Reviews & Product Details
Rushda College Management Software represents the leading edge in college management software and is designed to manage all business aspects of college administration, from student registrations to performance analysis.
Rushda College Management Features:
Academics

Document Management

Fee Management

Financial Management

Library Management

Student Info Management

Transport / Fleet management

Admissions Management

Student Evaluation Report

Purchase Management

School Management

College Management
One of its main features is College Management software and school management software, it puts forth a massive platter of options that any educational institution can ask for and use, Such as Registration, fees, admissions, payrolls, libraries, accounting and hostels amongst many more such options.
The last two and a half-decade have seen massive growth and rise in the building of computers in schools and colleges and it looks like a very sane decision since everything nowadays either starts with computers or ends with them.
The expansion of education and institutions that impact the education, expanded the things that had to be recorded regarding the students or the employees in it.
In the 21st century, universities and schools have become very complex. This almost needs to be fully automated. Rushda Softwares has developed software to meet all the needs of educational institutions. The software offers a flexible setup, a simple and intuitive interface, and the ability to run 24/7.

Acumatica
Acumatica is a cloud-based management software that is a lifesaver for new and small scale businesses newly surfacing and getting to know the market and its determinants.
Acumatica's web-based ERP applications are built on top of its internally developed platform xRP. The software can be deployed on-premises, hosted in a data centre, or run on a cloud-computing platform. The software can be licensed or subscribed to as a software as a service solution.
There is a reason why Acumatica is the best selling and fastest growing ERP for 6 years and counting. With An award-winning AI, promoting collaboration by versatile modules and access to your data from any device.
Acumatica lets you keep vigilant tabs on the growth of the company. It tells you all the insights from a single source, synchronises multiple workflows from multiple employees at a single time.
Join with the company with the highest consumer satisfaction rating.
Don't worry about having to pay huge sums, the amount you pay will be decided according to your size of business and the facilities it provides and demands.
It allows you to get end to end personalised insight on the functioning of your business and everything that affects it. Take control of what you make.
Oracle NetSuite
Oracle NetSuite is an economic management solution that targets making the financial statements of companies more precise and automated.
It has acquired several other software that aims at different spheres and focuses on the smooth functioning of any financial character.
It has integrated business intelligence that combines visual analytics and another form of data to present a well-structured report.
NetSuite is an American cloud computing company founded in 1998 with headquarters in Austin, Texas. That provides software and services to manage business finances, operations, and customer relations. Its software and services are tailored for small and medium-sized enterprises with solutions for ERP
Oracle NetSuite is a highly versatile and expandable solution that expands seamlessly as your business expands effortlessly.
Oracle NetSuite has five suits under its wing which have targeted functions.
For example, ERP, Professional service automation, Human Capital Management and NetSuite one world allows its user to manage multiple subsidiaries simultaneously.
Provides unique tools and options that fasten up the process of transactions, Receiving cash or sending, and has many production management functions varied from warehousing to sales and supply chain.
NetSuite offers a modular suite of cloud-based business management applications. Depending on the choice of modules, the platform can support accounting capabilities like accounts payable, cash management, tax management, general ledger, purchasing, accounts receivable and inventory and order management.
Along with optional modules like customer relationship management, e-commerce, human resource management, payroll management, tax calculation, professional services automation, warehouse management and supply chain management.
Get your money in check with Oracle NetSuite now!.
Focus 9
A very sophisticated cloud-based system designed solely to give simplicity to the entire process of functioning.
Corporate functions can be extremely tiresome and this software can solely take care of all the exhausting processes by fully automating them. It speeds up the process so you never have to slow down.
New business owners, a lot of times lack all the managerial skills required to run a smooth enterprise, the business entity can use this software to automate the most critical of tasks and get them done in a matter of seconds.
It is one of the best selling ERPs in I dua, one of the main reasons being its communication features with vendors, wholesalers, individual buyers, staff and investors.
Focus 9 is a vigilant and capable ERP that automates vital functions of an enterprise such as financial accounting, sales and marketing, Human resources and many more such tasks.
Speed up your business with module integrated software.
Infor LN
Like a hero, it is designed to work on the sidelines and help the already existing software that you use. It accelerates the programming of the existing software to increase its efficiency and the productivity related to it.
Optimize supply chains end-to-end—from planning and procurement to orchestration and fulfilment.
Add fields, tables, and new business logic to screens and reports without customizing source code.
It uses "priorities" and makes the demands from suppliers, investors and other essential pillars, visible on top, thus you can almost reply rapidly, without having to face the risk of unintentional neglect towards this important personnel.
Amongst its many capabilities, here's a list that highlights the most essential of
them.
Extensible Architecture: Add fields, tables and other customisations on your screen, to be up to date.
Project Lifestyle Management: Manage designs, delivery and post-delivery services.
Quality Management: increase efficiency, eliminate risks and unwanted data, simplify complex reports and allover monitoring.Service Lifecycle Management: Manage warranties, Repairs and overhauls(WRO). Use the same software to sell and configure products.
Qualsoft college
Qualsoft is one of the best and most suited software for any educational institution in the Indian subcontinent.
It consists of the best and most-well have known technicians, from the college of technical and managerial professionals.
Keeping the recent conditions and generations in mind. Qualsoft realised that books alone are not sufficient to satisfy the need for knowledge, they went a step further to introduce us to the digital method of learning that includes well-planned modules and personalised and digitised content for kids of all ages for a better understanding of the concept through all mediums.
They introduced us to the concept of a digital study ecosystem, where we get study material from all sources apart from just textual( books), in auditory, visual and fun sideline activities that enhance the learning process.
Qualsoft is a living example of how we can use the current technology to impact lives in a way that has never happened before.
Aptean
Aptean is amongst extremely few software that has been specifically designed to lower the weight on manufacturers in all aspects of manufacturing.
Aptean sells industry-specific software for the financial, manufacturing and supply chain industries integrating enterprise resource planning (ERP), supply chain management and complaint management.
The introduction of the Aptean industry simplified all the essential processes like production, overhauling, distribution, marketing and warehousing.
This software has been designed to assist manufacturing units in almost 20 countries of all sizes, whether large, medium or small in all the spheres like scaling and adapting to the latest manufacturing trends.
They have different routes for their customers and their suppliers so that the work becomes more manageable and avoid any mistakes.
Manufacturing units, medium and small, suffered vast backlash due to the lack of managerial skills and lack of wanted reserves, thus Aptean offers all the necessary services at throwaway prices.
In the age of the digital industry, it is essential to adapt to the latest trends to prevent lagging.
SAP S / 4 HANA
When it comes to ERPs, it is not wrong to call SAP the king of its field.
SAP S/ 4HANA is an AI integrated ERP that performs the analytics 100 times faster and more accurately, real-time actionable insights and simplified data visualisation than any other ERP in the market.
They are also very flexible in their services. They come up with new ways to fulfil their customers.
The services it provides is not only confined to any one particular sector, it caters to the needs of multiple and a wide selection of sectors.
One of the best features is its streamlined data model
The HANA stands for High-performance analytic applications.
It is also compatible with multiple environments such as hybrid, cloud, or on- premises ecosystems.
It's no surprise that it leads the industry with all these unique services.
Conclusion:
ERP manages all the core business processes that an organisation requires. They vary from finance, HR, services, procurement, supply chain, manufacturing,and so on. In all, ERP helps in managing all the processes in an integrated system efficiently.
If we see the future of the ERP industry, there are seven fields in which ERP is evolving. They are Extensibility And Integration, Human-ERP Interaction, Vertical- Specific Standardization, Software Up, Services Down, Re-Architecting and Greater Understanding Around AI.
The list has been made keeping the recent Scenarios in mind and the scale they serve at. These are the companies you can reach out to if you are looking for efficient and good ERP Companies.
They have proved themselves to be quite experts in what they do and that is the reason why they are on this list. They serve thousands of customers from all over the world and help India grow as a nation.
edited and proofread by nikita sharma