Trends
Tulsi Tanti, CMD of Suzlon Group, dies of cardiac arrest
Tulsi Tanti, CMD of Suzlon Group, dies of cardiac arrest
AHMEDABAD: Late on Friday night, Tulsi Tanti, the founder, chairman, and managing director of Suzlon Group and Suzlon Energy Limited, as well as one of the company's major promoters, passed away after a cardiac attack. Tanti served as the Confederation of Indian Industry's (CII) head of the Renewable Energy Council, which directs India's green energy policies.
Nidhi Tanti and Pranav Tanti, the 64-year-old Rajkot businessman's children, are left to carry on his legacy. He relocated to Pune in 2004 and ran his firm out of Ahmedabad.
It is with deep sadness that we inform you of Tulsi R. Tanti's sudden death on October 1, 2022. He was the founder, chairman, and managing director of Suzlon Energy Limited. According to the company's stock exchange statement, Shri Tanti died the same day after suffering a heart attack.
A person with knowledge of the situation stated, "He had a heart attack shortly after arriving in Pune and died the same day.
Suzlon Group and Suzlon Energy Limited suffered a major setback following Tanti's death. The company announced on October 11 that it would open a Rs 1,200 crore rights issue. He was in Ahmedabad at a media briefing to announce the opening of the rights issue. According to Tanti, Suzlon Energy plans to use the fund to reduce its debt and interest obligations, meet working capital demands, and deploy the remainder for corporate purposes.
Now is the ideal time to conduct business in the renewable energy sector. We have just entered the wind energy industry 27 years early. It's now my turn.
Tanti emphasized the need to lower India's reliance on energy imports while restating India's promises to renewable energy. "Now is the ideal moment to conduct business in the renewable energy sector. Just a few hours before the end, Tanti joked with the journalists, "We just came in almost two decades early. In 1995, when multinational companies controlled the worldwide wind energy market, Tanti, one of the industry's forerunners in India and a respected authority on clean energy, saw an opportunity in the country's emerging renewable energy sector.
Suzlon Energy, which he has guided to become the nation's leading wind energy provider with a total installed wind energy capacity of 19.4 gigawatts (GW), a 33% market share in India, and operations in 17 other nations, is currently the industry's largest player.
A member of the TERI University, Delhi's Board of Management and the Chairman of the Indian Wind Turbine Manufacturers Association (IWTMA), Tulsi Tanti holds both positions. 
About Tulsi Tanti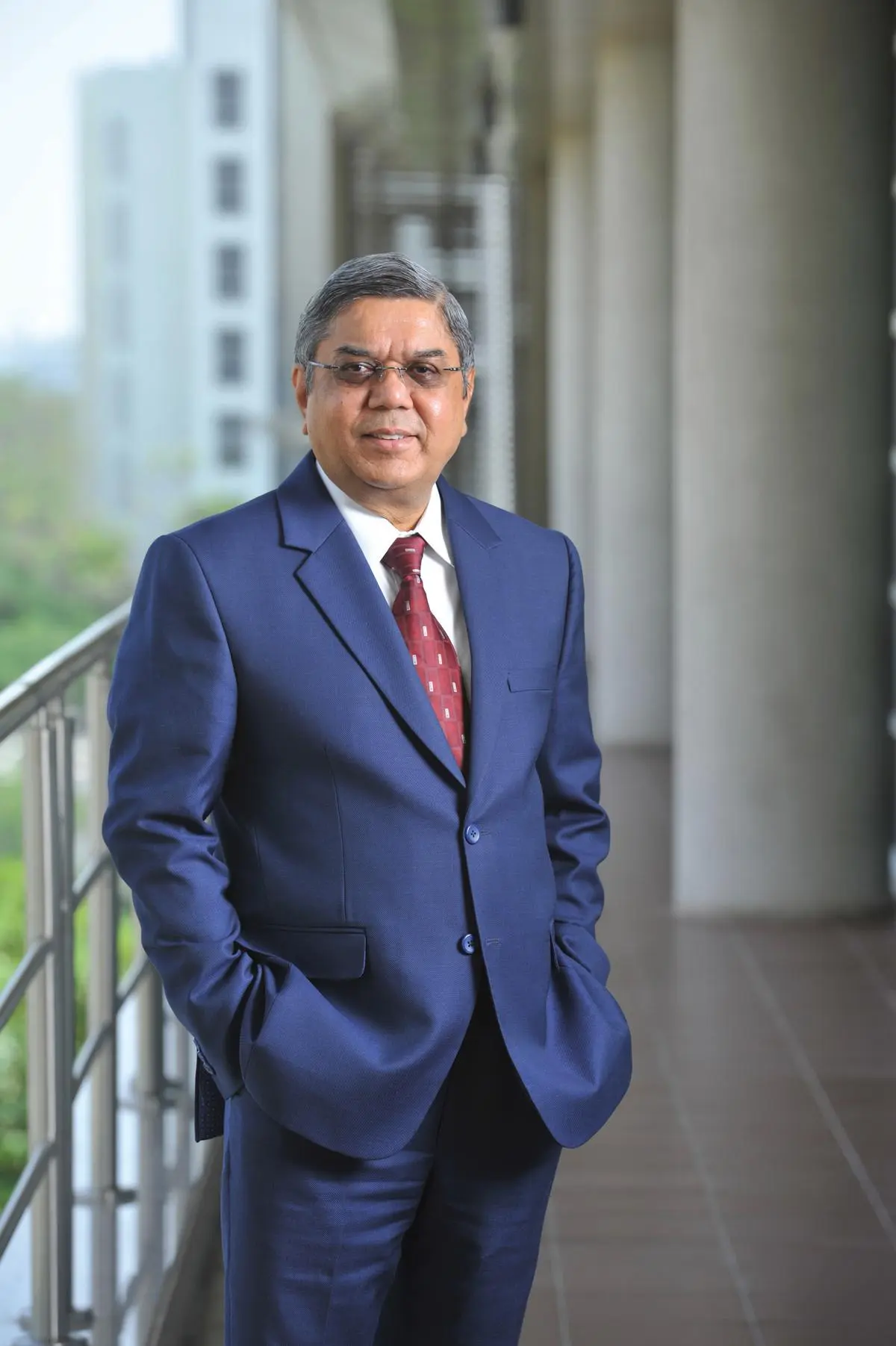 Suzlon Group, an Indian multinational corporation and a leading player in the world's renewable energy market, was founded, chaired by, and managed by Tulsi Tanti. He oversees the Suzlon Group's companies, which offer a wide range of green power solutions, in their strategic growth initiatives. The company is globally present in 18 countries across six continents, with a market capitalization of approximately $1.5 billion.
Tulsi Tanti is a visionary and known authority on clean energy who firmly believes in the creation of sustainable enterprises and economies via energy independence and security. She also advocates the cause of accessible and long-lasting energy. In 1995, Tulsi Tanspear launched Suzlon Energy, which served as the forerunner of the Indian wind revolution. At a time when international players controlled the global wind energy market and were defined by expensive and complex technologies that were mainly unviable for traditional enterprises, he saw an opportunity in the Indian renewable energy sector.
He created the end-to-end solution to build practical ways for businesses to "Go Green" as a result of a new business model, and as a result, he became a strategic partner in creating sustainable enterprises. Under his capable direction, the business created and exceeded standards, becoming a significant participant in the international market for renewable energy. He is committed to fostering energy security and affordability so that every sector may benefit from safe, dependable, and clean energy.
His foresight resulted in the establishment of Suzlon's R&D centres in Germany, the Netherlands, Denmark, and India. In just 23 years, Suzlon has built up a global installation of more than 18 GW, with more than 12 GW installed in India and more than 2 GW deployed in the United States, its second-largest market. 
Throughout his career, he has played an important role in global energy affairs and has been a vocal member of international leadership forums like the World Economic Forum's Annual Meeting, the Clinton Global Initiative, the Clean Energy Ministerial, the Conference of Parties, and the Wall Street Journal.
Tulsi Tanti is a member of the Committee of Energy Shapers, a committed team of powerful figures working to enhance the world's energy system under the direction of Klaus Schwab, a prominent economist and the founder and executive chairman of the World Economic Forum. Tulsi Tanti also serves as co-chair of the India-Spain CEOs Forum and chairman of the Indian Wind Turbine Manufacturers Association (IWTMA), a national committee of the Confederation of Indian Industry on renewable energy.
He also serves on the US-India Business Council's board of directors (USIBC). He is a representative on the TERI University Board of Management, the National Institute of Wind Energy (NIWE) Governing Council, and the Coordinating Committee for the Ministry of New and Renewable Energy (MNRE). He is committed to generating a cleaner tomorrow and represents renewable energy to all major energy companies, industry leaders, and influential policymakers worldwide.
Tulsi Tanti, known as the "Wind Man of India" and a key figure in the world's renewable energy sector, directs the creation of public policies for energy use and provides advice on these matters with the support of important business organizations like the Federation of Indian Chambers of Commerce and Industry (FICCI) and the Confederation of Indian Industry (CII). Various CEO and international business forums have him on their panel. Tulsi Tanti has a diploma in mechanical engineering and a bachelor of commerce degree. He has worked tirelessly to give businesses access to inexpensive, clean energy alternatives and build a sustainable society.
He was a leader in every way; he was conscientious, intelligent, and committed to green energy challenges. His drive and determination to seek sustainable social, economic, and environmental growth are evident in every facet of the Suzlon Group, inspiring all stakeholders. He was attempting to lessen the consequences of climate change to provide a more sustainable future for our world through a variety of corporate and humanitarian initiatives.
Edited by Prakriti Arora