Trends
What do the government's restrictions on rice exports entail for India and the rest of the world?
Concerned about the potential continuation of the rise in grain retail prices caused by lower Kharif crop output due to uneven distribution of the southwestern monsoon, which affected sowing, the Union government banned the export of broken rice and imposed a 20% duty on non-basmati rice exports.
After months of rumors that the government could enact such restrictions to curb domestic food inflation, the news finally materialized. Wheat export limits were put in place earlier this year after local prices raise as huge amounts were pledged for export and the mature Rabi crop was harmed by a sharp rise in temperatures in March.
Data gathered by the price monitoring unit of the consumer affairs ministry reveals that retail rice prices have been gradually increasing for several months and are currently roughly 8% higher than they were a year ago. In July, wholesale prices were 9% higher than they were a year earlier. If the tariff measures and export limits hadn't been made public, worries about less output this Kharif season may have increased pressure on grain prices on the open market.
India is the world's largest rice exporter, accounting for about 40% of all shipments. In its August rice forecast report, the United States Department of Agriculture (USDA) predicted that India would export 22 million tons of rice in 2023, up from the approximately 21 million tons anticipated for the current year. This exceeds the total amount of rice exported from Thailand, Vietnam, and Pakistan put together. Due to the tariff measures, the shipments could be less than these projections.
In addition to whole-grain milled rice, India also exports large volumes of broken kernels to China, West Africa, and Vietnam. Therefore, the export prohibition on damaged rice will be a major blow for both buyers like China and dealers alike. According to the USDA's projection in its report from August, China was anticipated to increase its purchase of grains from India and other nations that produce rice.
Broken rice exports from India have increased significantly in recent years. India exported more goods in the first five months of the current fiscal year than it did in 2020–21. The ministry of consumer affairs, food, and public distribution announced in a news release on Friday that 21.31 lakh metric tonnes (2.1 million tonnes) of broken glass were shipped between April and August 2022, justifying the restriction. That is almost equal to 55% of the exports in 2021–2022.
There are several uses for broken rice, a byproduct of milling. Each year, India generates between 50 and 60 lakh metric tonnes (5 and 6 million tonnes) of broken rice.
A small portion of the production is used to make flour, baby food, savory snacks, porridge, and congee. It is also consumed by the impoverished since it is less expensive than whole kernel grain. Along with being used for human consumption, it is also produced into pet food, liquid glucose, and laundry starch, as well as utilized as feed for cattle, aquaculture, and poultry. It is used by breweries to make rice wine, in addition to beer.
The consumer affairs ministry statement also noted that the poultry and animal husbandry industries were being negatively impacted by increased broken rice costs. Because broken rice accounts for 60-65 percent of the input prices for chicken feed, any increase in its price would result in higher poultry industry expenditures. As exports increased, the price of broken rice domestically increased from around Rs 16 to Rs 22, according to the ministry statement.
After prices of traditional animal feed like maize and soybean skyrocketed during the pandemic year due to crop failures in several growing regions as a result of unfavorable weather circumstances, there was a rise in demand for broken rice from China. The current year's drought circumstances in China and other countries have raised a demand for broken rice imported from India.
The choice to employ broken rice in the manufacturing of ethanol for gasoline blends has increased domestic demand for the food grain. The consumer affairs ministry statement also noted that distilleries' capacity to produce ethanol was hindered by the scarcity of broken rice. In the ethanol supply year 2021–2022, a target of 36 crore liters was to be provided; as of late August, 16.36 crore liters had been supplied. December of one calendar year to November of the following is considered the ethanol supply year.
The tariff decision and export prohibition were inspired by worries that the Kharif season's output would be lower due to growing demand for rice and broken rice. The overall area planted with paddy during the Kharif growing season has been impacted by a significant monsoon rain shortage in the northern and eastern plains, two important rice-growing regions. In all, the 384 lakh hectares that were sown at the beginning of September were roughly 23 hectares less than last year and nearly 4% less than the average for the previous five years.
In numerous states, including Madhya Pradesh, Bihar, and Uttar Pradesh, as well as Jharkhand, West Bengal, Chhattisgarh, and Odisha, the area covered by paddy was lower than average or below last year's level. Thus, compared to the previous year, when it reached a record 1,117.6 lakh metric tonnes, the entire Kharif yield will be lower (111.76 million tonnes). The government has calculated a four-to-five million tonne output loss as a result of rain falling in different places.
India is the world's second-largest rice producer, and it maintains huge stockpiles of grain purchased at minimum support prices (MSP) to meet local demand. Therefore, even if output is below expectations this year, domestic supply will not be impacted.
As full-grain rice is more competitive in the international market than rice shipped by other major exporters, such as Thailand and Vietnam, India's exports have increased during the past two years.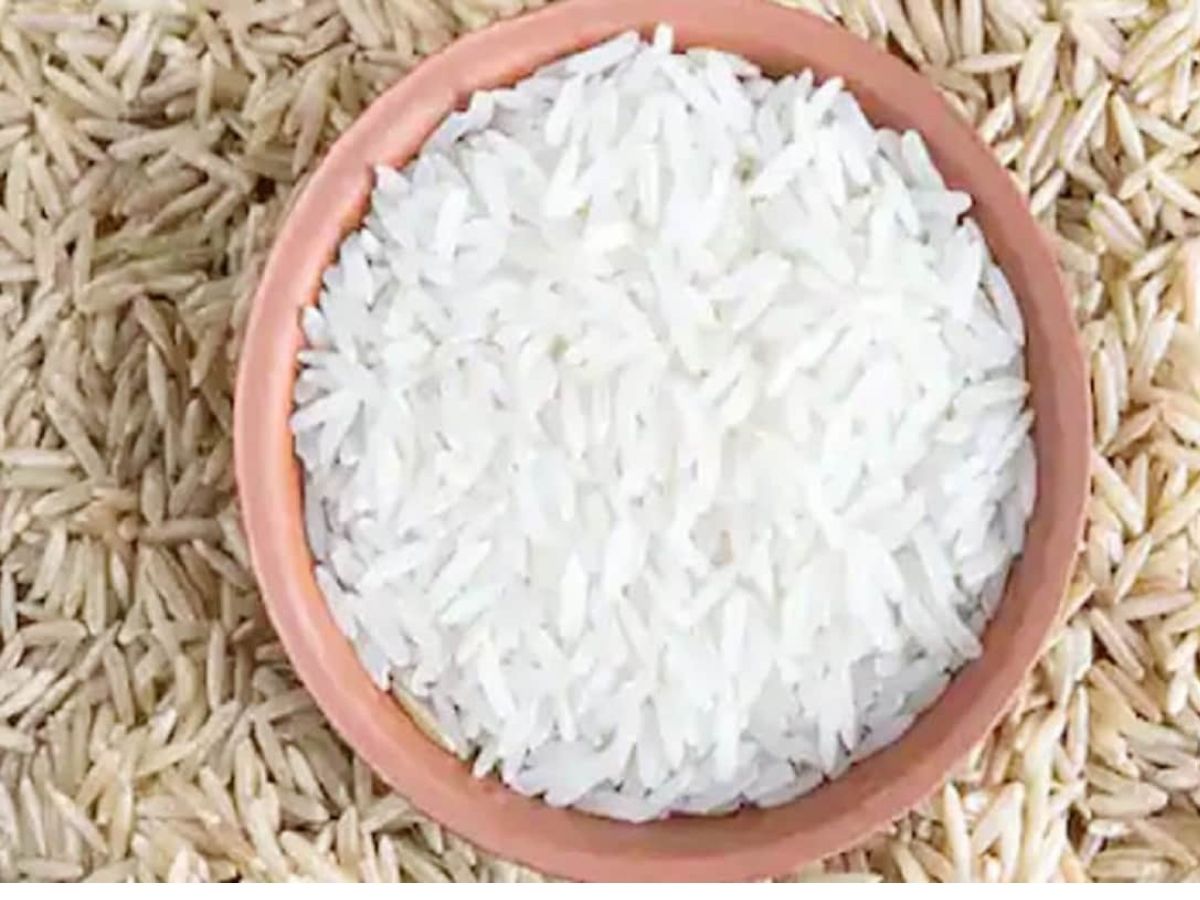 This competitive edge will be diminished and India's exports will be slowed by the 20 percent export tariff imposed on milled rice, husked brown rice, and rice in husk. In 2021–2022, India exported 5.96 million tonnes of full-grain non-basmati rice, or roughly 59.64 LMT. It had shipped about 17 LMT of this type of rice in the first four months, or around 28% of the volume from the previous year.