Trends
What manufacturing companies need to know about the 5G network
What manufacturing companies need to know about the 5G network
The planet and our daily lives are about to transform thanks to 5G. Experts have often debated the very concept. However, how will the manufacturing industry alter as 5G technology advances?
"Mr Watson, come over. The first text message transmitted and received via telephone in 1876 was "I want you." The modest telephone invented by Alexander Graham Bell has gone a long way, and if he were still alive today, he might not even recognize his creation. Wireless networks on cell phones enable everything from messaging to streaming.
Every generational reboot of broadband cellular networks, which is developed and launched virtually every decade, promises and offers far superior capabilities than its forebears. Broadband cellular network "generations" such as the fourth generation (4G) and the current fifth-generation (5G) are used to gauge technical standards.
The fastest-expanding wireless network in the world is 5G. 5G is poised to revolutionize the internet for the better with its strong upward growth trend and, according to Gartner, $5 billion in market shares by 2022. This prognosis is significant for businesses that have adopted the Industrial Internet of Things (IIoT). Even though 5G was commercially accessible starting in 2019, COVID-19's remote working and learning culture drove a jump in utilization in 2020 and beyond.
3 ground-breaking aspects of 5G
What difference would 5G make, especially for the manufacturing and industrial sector, given that 4G was good? Industry 4.0 demands dependable and larger capacity data streams due to the significant data load that machinery and manufacturers place on their systems. Only 5G will allow gadgets to communicate with one another and with their human labour.
Manufacturing businesses are anticipating the following ground-breaking and exciting 5G capabilities, according to a report on the technology:
The speed of the 5G network will be over a hundred times faster than the speed of the 4G network, enabling reliable on-the-go work or play at any time and from any location.
Lower latency provided by 5G enables software with AI capabilities as well as data-intensive and volumetric IIoT applications.
With a 1,000-fold increase in capacity over 4G, 5G enables a faster and more significant expansion of the IIoT with data-intensive machinery and equipment.
The position of 5G in the industrial world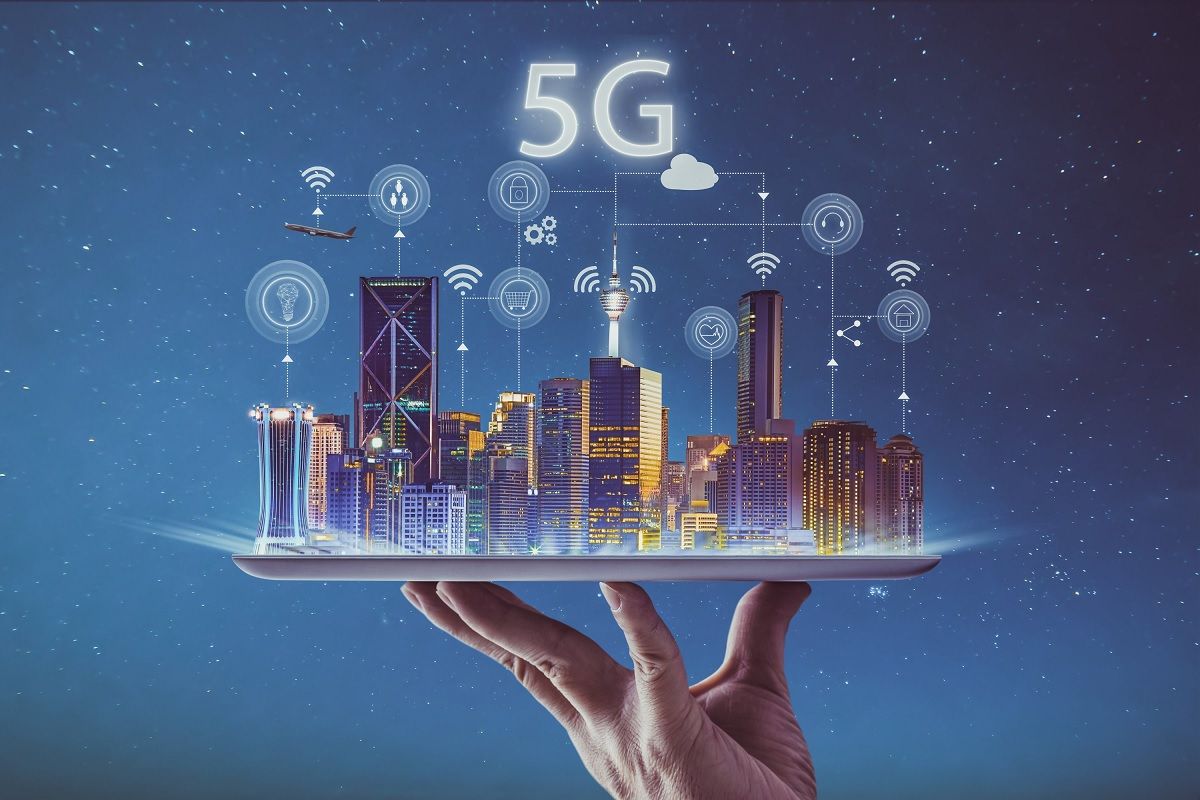 Consumers and businesses alike are welcoming 5G with open arms. The manufacturing sector, among others, will experience growth that has never been experienced before as a result of this. Advanced and emerging technologies will be supported by the increased capacity and speed that 5G offers.
By utilizing their current resources like Radio Access Network (RAN), core networks, and transport networks, Communications Service Providers (CSPs) all around the world are investing in 5G transition initiatives. According to a business, the percentage of Tier 1 CSPs who will deploy XG Passive Optical Networks (XGS-PON) technology to provide subscribers with ultrafast internet services will increase to 30% by 2025. Stronger alliances and collaborations with suppliers, authorities and other ecosystem participants will help telecoms weather the 5G rollout's early bumps.
Industry 4.0 and 5G
The foundation for the industrial revolution is 5G. The Age of IIoT, often known as "Industry 4.0," is marked by 5G's superior robustness and agility compared to 4G. This market is expected to have 22 million 5G IoT devices by 2030, according to research. There are several uses for these units in the industrial industry.
Methods for Integrating 5G –
Manufacturing firms that want to implement 5G should compile a working list of feasible 5G use cases that are specific to their requirements.

They must put the most unique uses for their company first.

To aid in the creation of 5G-powered solutions, enterprises must identify the appropriate partners.

Last but not least, these businesses need to start implementing these strategies at their lighthouse plants.
Manufacturing businesses must consider building their own private local 5G networks to support their initiatives so they are not dependent on telecom providers.
IIoT applications for 5G
An article on 5G in IIoT states that businesses may reroute the useful data that 5G enables them to gather and use "back into their operations [at factories and in smart equipment] allowing intelligent enterprise applications like automation, AI and machine learning."
The amount of energy that factories can use in their buildings, in their equipment, and across all connected devices is capped. Real energy efficiency in industries is possible with 5G-enabled IIoT.
According to another business, wirelessly connected robotics and automated assembly lines on factory floors can make 5G beneficial for more accurate and intelligent process monitoring.
The Impact of 5G on the ER&D Services Landscape
In the next years, business use cases for 5G will outnumber consumer use cases. The Internet of Things (IoT) is evolving quickly, ushering in a "smart" digital age as more devices and systems are linked together. Scalability will be important given the market's potential and scale; organizations that provide ER&D services will be able to extend their portfolio of high-tech offerings with the correct investments, giving them an advantage over competitors that move first.
For example, German engineering companies are conducting 5G network trial programs in manufacturing environments to learn more about how to increase the autonomy of robots and equipment on production lines. The experiments are intended to pave the way for a comprehensive adoption of the communications infrastructure in industrial settings in the future and to encourage more productive production.
Such circumstances provide countless chances for ER&D Services providers with 5G domain expertise and a worldwide reach. At its offices in India, Munich, and North America, LTTS—a preferred engineering services partner—has been investing in developing end-to-end expertise in 5G capabilities, R&D test beds, and lab infrastructure.
To unleash the power of 5G, one of their primary strategic investment areas, LTTS engineers are also utilizing their experience in chip-to-cloud technology. As a result, they can offer their international clientele the chance to try out and innovate new things. Thus, engineering services firms are poised to be crucial in this situation.
Despite the complexity and potential cost of the shift to 5G when it comes to local network connectivity, there are several advantages for businesses in the industrial sector. Companies should embrace successful strategies that go beyond the RAN and be prepared to face operational issues if they want to make the switch to 5G lucrative.
edited and proofread by nikita sharma