Trends
WHO Raises Alarm On Impending Catastrophe As Experts Warn Of Next Pandemic
The next pandemic has the potential to be even deadlier than ever witnessed before
The World Health Organization's Director-General, Dr. Tedros Ghebreyesus, has warned that the world ought to brace itself for a virus that could be more lethal than COVID-19.
He stressed the importance of prioritizing agreements aimed at avoiding future pandemics during his speech at the yearly health conference in Geneva.
Despite the WHO's statement that COVID-19 is not anymore an emergency for the public, Dr. Tedros warned that the pandemic is not yet over. According to a report, Tedros claimed that the world needs to prepare against a virus that is "in fact, deadlier" than Covid.
The World Health Organisation has identified nine major illnesses that endanger public health. These diseases are considered dangerous due to a lack of therapy or their potential to produce a pandemic.
"There is also the potential of an alternate pathogen emerging with a higher fatality potential," Tedros said." He was speaking at the gathering just weeks after the worldwide emergency designation for the COVID-19 outbreak was lifted.
"We cannot continue to kick the bottle down the road," the WHO Director-General said in a major presentation to the organization's employees. He said that the next epidemic would "come knocking."
The 10-day yearly World Health Conference in Geneva, which aligns with WHO's 75th anniversary, is expected to discuss global health issues. Future epidemics, polio eradication, and measures to ease Ukraine's health crises precipitated by Russia's invasion are all part of it.
Despite these grim predictions, Tedros praised WHO member states' recent decision to draw a pandemic agreement while also accepting a boost to the budget which was agreed upon after the organization committed to budget and finance changes, according to a report.
Tedros also urged for further talks on the IHR, a treaty establishing health-crisis planning and response, "so that mankind will never again endure the catastrophic effects of a pandemic like COVID-19."
According to the WHO, the COVID-19 pandemic killed about 7 million people globally, with nearly 1.13 million fatalities in the USA alone. In New York alone, more than 80,000 people perished as a result of coronavirus infection.
The WHO has selected "priority" infectious illnesses, which are likely to trigger the next pandemic due to their ability to spread over a region and the lack of if any, countermeasures.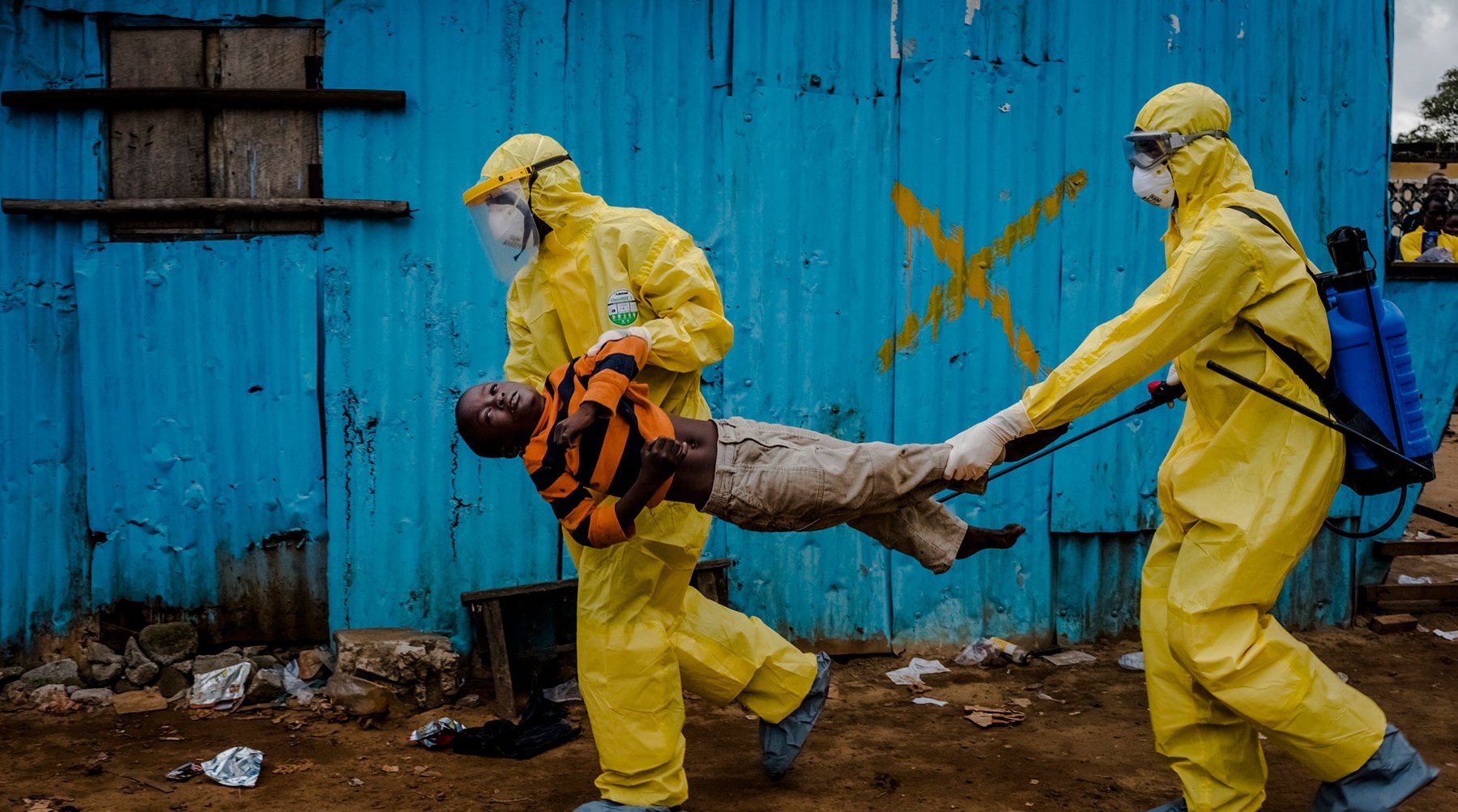 These illnesses included Ebola, COVID-19, Marbaug, Zika, and a few others. Perhaps the most frightening among them is called "Disease X."
Disease X is the World Health Organisation code for a sickness caused by an undiscovered pathogen. "
"It is not an overstatement to say that a Disease X occurrence is right around the corner," said Pranab Chatterjee, a specialist at JHBSPH in Baltimore.
Public health specialists think that the following pandemic will most likely be zoonotic, or originating in animals before "spilling over" to infect people.
The most recent epidemics, Ebola, HIV/AIDS, and COVID-19, have all been zoonotic. International observation and communication of developing disease hazards is "a key strategy for our capacity to detect an adverse event before it gets too widespread," according to Chatterjee.
Tedros stated that Covid-19 had significant consequences for health-related objectives under the SDGs, which have a 2030 timeframe. The pandemic also hampered efforts toward achieving the Triple Billion objectives, which were proclaimed at the World Health Assembly in 2017.
The five-year program aims to provide one billion more people with universal health coverage. Also, one billion more will have greater protection from medical emergencies, and a further billion individuals will enjoy greater health and well-being.
Tedros had previously stated that the global epidemic had been on a decreasing trend for over a year while conceding that most countries had already returned to normalcy before Covid-19.
He pointed out the pandemic's toll on the global population, claiming that the virus had destroyed enterprises and driven millions into poverty. In addition, in the face of intersecting and converging crises, "pandemics are far from the sole risk that we face," the WHO director stated.
He emphasized the importance of effective global institutions that tackle and respond to all types of emergencies. COVID-19 had mental repercussions in addition to being a fatal pandemic.
Over 194 WHO member nations are negotiating a worldwide pandemic agreement. It will happen throughout the next year. Tedros described it as an essential initiative to make the globe a safer place.
According to a report last year, American scientists have found over 900 new viruses since 2009. Human encroachment on ecological bat habitats is one potential concern.
Researchers warn that such contacts raise the possibility of virus transfer from bats to people, which could lead to future pandemics.
The warning emerges as Australia is bracing for a "triple danger" from respiratory infections this winter, which includes a fifth phase of COVID-19. A surge in coronavirus cases, in addition to influenza, RSV, and other infections, is expected to affect workplaces, schools, and residences.
According to University of Sydney epidemiologist Alexandra Martiniuk, the projected new wave of COVID-19 is not expected to be "massive". Still, cases are likely to add to the current elevated rate of illness-related absence in workplaces and schools.
"The figures indicate a small variation on previous waves throughout the peak of the global epidemic, but it appears that we're having an increasing wave," she added.
According to Ryan McNeill, over one billion individuals are at risk as a result of a "battle" between the world's economic system and nature. In West Africa, one in every five individuals lives in an extremely dangerous "jump zone," which is defined as locations where diseases can move from bats to humans.
Southeast Asia is also a source of concern. According to McNeill, deforestation has generated more high-risk zones in South America than anyplace else in the globe. The WHO has advised a concentration on a small number of specific infectious illnesses.
The WHO's announcement comes only four months after China lifted its long-standing zero-Covid policy, resulting in a significant increase in infections.
Members of the meeting agreed on a $6.83 billion expenditure for the following two years. It included a 20% rise in required fees.
Sources mentioned, the proposed budget "tested national dedications to correcting a WHO funding model that was seen as small-scale and overly dependent on the whims of donors."
WHO is now drafting new pandemic-response laws, with a May 2024 deadline. It is for a legally binding deal to be accepted by the U.N. medical agency's 194 member nations.
The World Health Organisation already has enforceable guidelines referred to as the International Regulations on Health, which were established in 2005. It is to outline countries' obligations when public health crises have a chance to cross boundaries.
These include notifying the WHO promptly of a serious illness and implementing trade and travel restrictions. These laws, enacted following the 2002-2003 SARS epidemic, are currently deemed appropriate for localized epidemics like Ebola but insufficient for a worldwide pandemic.
In the aftermath of COVID-19, these rules are also being examined. Member states have decided that the new, more comprehensive pandemic treaty should be legally enforceable for people who sign up, despite early misgivings from the USA.
It will be just the second such health pact, following the 2003 Framework Protocol on Tobacco Control. It attempted to reduce smoking through pricing and labeling and advertising requirements.
However, the draught pact has drawn criticism on social media. Primarily from right-wing critics who fear it will result in governments yielding authority to the WHO.
The group vehemently denies this, emphasizing that governments are in charge of the discussions and have the right to reject the agreement.
Proofread & Published By Naveenika Chauhan