Trends
Why a US state has banned TikTok on government-owned devices?
The app is being criticised by many in the US establishment, and the head of the government's communications office of the US has demanded that TikTok be removed from app stores, citing the ban in India. What concerns do they have?
The US state of South Dakota has banned TikTok from devices used by the government after state governor Kristi Noem mainly issued an executive order on Tuesday (November 30), citing risks to user data.
According to a statement from Noem, "The Chinese Communist Party also manipulates the American people using information obtained from TikTok, and also they gather data from the main devices that access the platform." TikTok is owned by ByteDance, a Chinese business that also moved its headquarters to Singapore in 2020.
Similar restrictions are in place at the Pentagon, which serves as the seat of the US Department of Defense.
TikTok's operations in the US were, however, always regarded with suspicion even before the most recent decision, as the app has only recently amassed unprecedented levels of virality and devoted users. Former US President Donald Trump had previously argued in favour of the app's ban, and the head of the US communications regulatory agency had previously demanded that the app be taken down from online app stores by referencing India's ban on it.
Why is TikTok a concern for the United States?
Since TikTok started to gain popularity, particularly among younger users, in a market dominated by US-owned social media behemoths like Twitter, Facebook, Instagram, and YouTube, it has been on the attention of the US government.
The app has been under investigation by US authorities ever since the Committee on Foreign Investment in the United States, or Cfius, started looking into a merger between the main app's parent company, ByteDance Ltd., and Musical.ly in 2019.
President Donald Trump of the United States initially criticised TikTok because of its Chinese roots and his concern that Chinese corporations would one day come under the control of the Chinese government. He asserted that TikTok was giving the Chinese government information about US users.
In response, TikTok denied any wrongdoing and emphasised the significance of data security. Theo Bertram, the company's head of public policy for Europe,and the Middle East, and Africa, told the BBC that TikTok would reject any request from China for data transfer because "the suggestion that we are currently in any way under the Chinese government's thumb is completely and utterly false."
Trump then signed an executive order making it illegal to download new apps starting in 2020. He later said, with the name Microsoft circulating, that the business could stay in the US if it also agreed to sell to a US company.
Why then hasn't the app yet been blocked?
The attempts at a ban failed due to the 2020 presidential elections and legal challenges to Trump's executive order. A court order issued in December 2020 stated that the Commerce Department "likely overstepped" its legal authority in mainly issuing the effective TikTok ban, failing to also consider other options. The order had been contested in court by a small number of app users.
The administration of Joe Biden has been more liberal. A potential agreement that would address American security concerns was recently discussed by US officials and the company. However, US Republicans who are sounding the alarm about China have targeted this position.
In the future, could TikTok be prohibited in the US?
In June 2021, Trump's order was overturned, and the Biden administration took over. Instead of outright banning Chinese-related apps like TikTok and WeChat, it outlined a "criteria-based decision framework and also rigorous, evidence-based analysis to address the risks."
But more and more government officials are arguing for a ban. FBI Director Christopher Wray reiterated his worries about data privacy earlier this month.
Brendan Carr of the main US Federal Communications Commission also requested that the app be taken down from the Google Play store and the App Store in letters to Tim Cook of Apple and Sundar Pichai of Alphabet in June of this year.
"TikTok is not what it first appears to be." It serves as more than just a venue for amusing videos and memes. That's a wolf in sheep's clothing, he said, adding that "India, the world's largest democracy, has already banned TikTok on the national security grounds for stealing and secretly transmitting user data in an unauthorised manner." TikTok, he said, "is at its core a sophisticated surveillance tool."
Two Republican senators, Marco Rubio and Mike Gallagher, stated in an opinion piece that appeared in The Washington Post on November 10 that "TikTok offers the CCP [Chinese Communist Party] a unique ability to monitor more than 1 billion users worldwide, including nearly two-thirds of American teenagers." Instead of promoting its use in the US as President Biden is doing, we need to outlaw the use of potentially harmful spyware before it is too late.
A bill "forbidding TikTok and other social media companies effectively controlled by the CCP from operating in the United States" will also be introduced by them. Concerns have also been raised as a result of several investigations by US media outlets into Tiktok's potential misuse of user data.
Why is the analysis of TikTok's algorithms and content moderation models?
Oracle will start looking into TikTok's content moderation algorithms and links to the Chinese government. What is this audit exactly, and why is TikTok under investigation?
The most well-known short-video platform in the world, TikTok, is still under investigation by international regulators because of its connections to the Chinese government. According to an article in the American publication Axios, Oracle will start auditing TikTok's algorithms and content moderation models. This was confirmed by TikTok in a statement to Axios. What is this audit exactly, and why is TikTok under investigation?
Why are the algorithms used by TikTok being examined?
According to the report, Oracle's audit is meant to investigate TikTok's connections to the Chinese government. In the past, there have been rumours that TikTok tried to censor or ban videos that made reference to "Tiananmen Square" or "Tibetan independence." The report claims that TikTok will also minimise political speech videos. Additionally, it was previously reported that it made an effort to keep content away from users who were deemed unattractive, poor, or disabled.
Even though TikTok has previously denied the majority of these allegations, it is now receiving more attention in the United States as the Senate Intelligence Committee looks into potential connections to the Chinese government.
After a Buzzfeed report in July of this year revealed that internal documents confirmed that China had repeatedly accessed US data, the investigation intensified. The report claims that engineers in China had access to user data from the US. In a written response to US Senators, TikTok refuted the Buzzfeed allegations.
Because of its "links" to the Chinese government, former US President Donald Trump threatened to outlaw TikTok while he was in office.
So, how will TikTok benefit from this audit?
The platform, which is owned by Chinese conglomerate ByteDance, must show that the Chinese government does not have access to or control its app or algorithms. In June, TikTok made the announcement that it would transfer all US user data to Oracle's system. Axios reports that Project Texas, which TikTok announced in a letter to US Senators on June 30, 2022, is the reason behind the launch of these initiatives.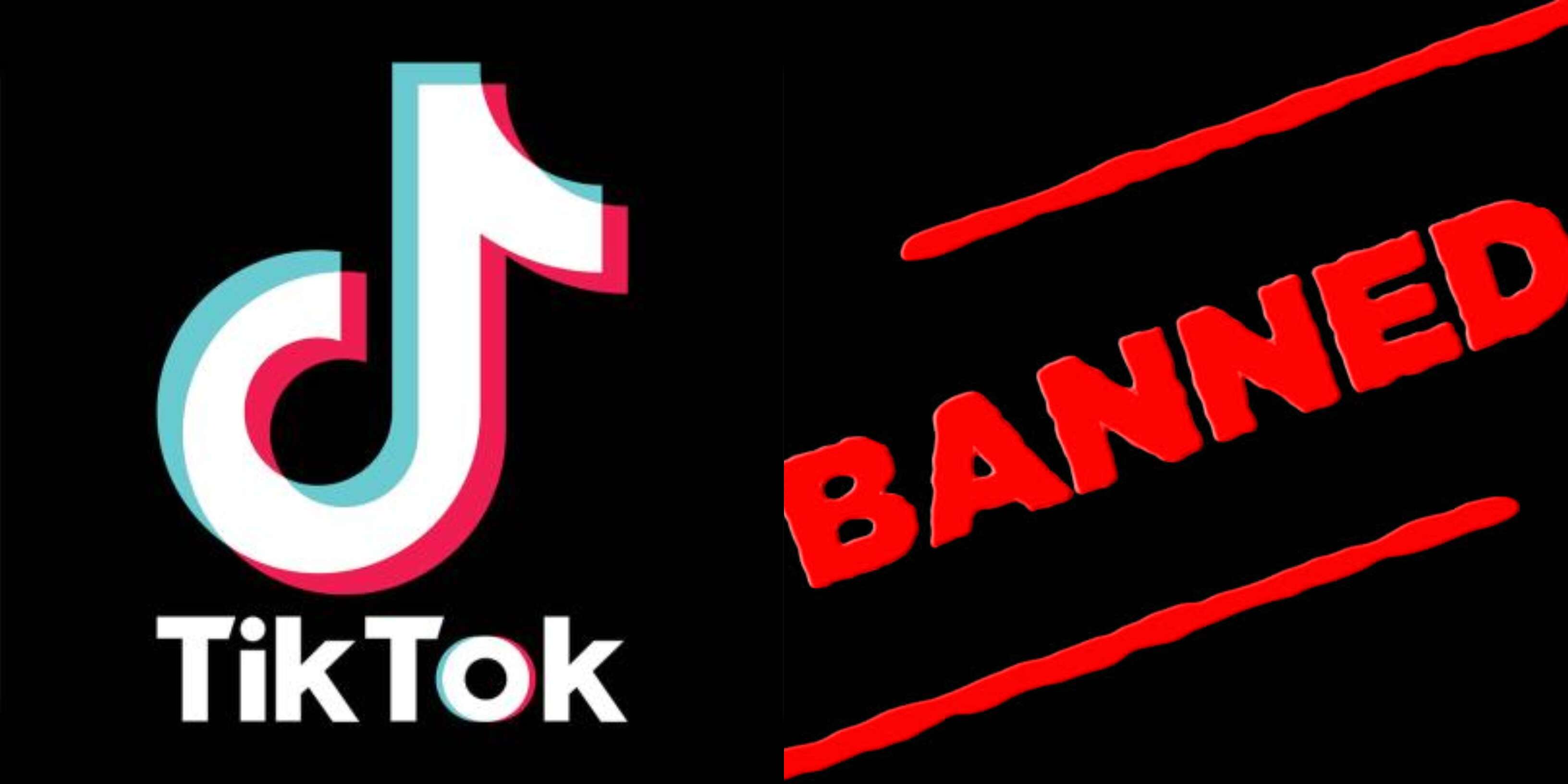 The letter states that Project Texas aims to advance US government compliance while also "helping build trust with users and key stakeholders."
Project Texas, according to the platform, aims to "fully" protect "user data and US national security interests" for the company.
Additionally, TikTok stated in the letter that it works with Oracle on "new, advanced data security controls that we hope to finalise in the near future" and that it stores "100% US user data by default in the Oracle cloud environment."
By regularly having Oracle audit its algorithms, TikTok hopes to instil some confidence that Chinese authorities aren't tampering with them. It will do this in the hopes that the app won't be blocked or, worse, that Bytedance won't have to sell its most well-liked product to a foreign company.
But what specific issues do TikTok's algorithms have?
While the platform aspires to be completely independent of the Chinese government, numerous reports have shown that the algorithm and the way it functions are flawed. There are rumours that TikTok's algorithm will present harmful and addictive content.
A Wall Street Journal report claims that the algorithm frequently serves up disturbing videos in an effort to learn more about the users' viewing preferences. 100 bots were made for the purpose by The Wall Street Journal, and some of them were exposed to videos that "encouraged eating disorders, sexualized minors, and discussed suicide."
The investigation found that the platform's recommendation engine, which suggests which video to watch next, drives the majority of content consumption. In July of this year, the parents of two girls who passed away made the decision to take the company to court over its algorithm's provision of harmful content to children.
The Los Angeles County lawsuit, according to The New York Times, alleges that it knew its product was addictive but continued to "direct children to harmful content." The girls perished after participating in a blackout challenge from last year, which encourages users to hold their breath until they pass out.
It has made an effort to respond to some accusations. It had published a report on transparency on its own. It will give researchers "accurate ways to identify and assess content and trends or conduct platform tests," according to a blog post. By the end of the year, it hopes to offer researchers "anonymized data about content and activity" on the platform. Additionally, it plans to open up more of its content moderation tools to researchers.
Edited by Prakriti Arora