Trends
Why UPI market cap deadline has been extended by 2 years, and who benefits from it
The UPI transaction value for the current month of November also came in at Rs 11.90 lakh crore after reaching a new high of more than Rs 12.11 lakh crore in October.
The deadline to adhere to the National Payments Corporation of India's (NPCI) 30% market share cap on platforms using the Unified Payments Interface has been extended by two years (UPI). The decision is viewed as a huge relief for Google Pay and PhonePe, which are currently in control of the majority of the UPI market share and are supported by Walmart and Flipkart, respectively.
Why did NPCI extend the deadline for the UPI market cap?
The market cap rules were supposed to go into effect in January 2021, according to NPCI, and would prevent anyone's payments app from processing more than 30% of UPI transactions in a given month. However, the organisation has since postponed the deadline a number of times.
It again extended the deadline, this time to December 31, 2024, in a circular released on Friday, "taking into account the present usage and future potential of UPI and other relevant factors."
According to the NPCI circular, "other existing and also new players (banks and non-banks) shall scale-up their main consumer outreach for the growth of UPI and also achieve overall market equilibrium in light of the significant potential of digital payments and also the need for multi-fold penetration from its current state."
How might UPI platforms be affected?
Industry analysts think the move will give PhonePe and Google Pay, which together account for more than 80% of UPI's market share, a boost. However, the extension might be viewed as a natural loss for services like Paytm and WhatsApp Pay. In terms of UPI market share, as of October, Paytm held a 15% share. Comparatively, GooglePay accounted for about 35% of the market, while PhonePe held a 47% share.
"It also goes mainly without saying that we are relieved that the UPI market share cap has been extended by two years. According to Sameer Nigam, CEO and founder of PhonePe, "To reduce our UPI market share to 30% would require us to refuse UPI payment services to crores of Indians, which would be utterly detrimental to the incredible growth story of Indian digital payments."
The new regulatory circular "acknowledges that also the burden is on other main existing and new UPI players to mainly invest more time, effort, and also money to increase their own UPI market share," the speaker continued.
How well is UPI doing?
The UPI transaction value for the current month of November came in at Rs 11.90 lakh crore after reaching a new high of Rs 12.11 lakh crore in October. The number of transactions, which stood at 7.3 billion in October, did not change in November.
In accordance with the main Reserve Bank of India's Payment Vision 2025, UPI is anticipated to grow by 50% on average annually.
The UPI was experiencing close to 2.5 billion monthly transactions at the time the NPCI proposed this restrictive policy in the year 2021 (to be implemented gradually beginning in January 2023). PhonePe had a 45 percent market share, and Google Pay had a 36 percent market share. The UPI saw a 193 percent increase in transactions in October, reaching 7.3 billion. Nothing changed in the app share department. In fact, PhonePe strengthened its position as the industry leader by expanding its market share.
Sameer Nigam, the CEO of PhonePe, stated unequivocally in 2021 and again a few months ago that the company would not abide by this arbitrary regulation imposing a 30 percent cap. Many people, including myself, then wrote about why the rule would never be effective.
Why Did NPCI Extend the Deadline?
The NPCI anticipated that WhatsApp Pay would become popular in 2021 and naturally balance out the app share. Unfortunately, that never happened, and even now, a year and a half later, it is still struggling to make any progress.
The following explanations for the extension of the deadline:
Payments to merchants/shopkeepers (P2M) grew much more quickly than P2P. (money transfer between two people). In comparison to then, P2M now holds a 55 percent share. P2M transactions are frequently time-sensitive, and their failure would have an effect on numerous stakeholders.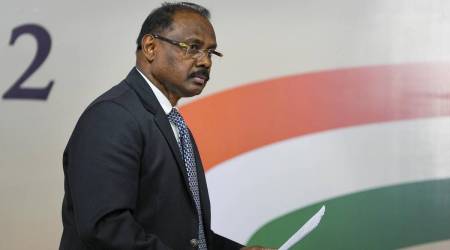 Consumers would be switching between UPI apps to complete a transaction if the rule had been strictly enforced, which would increase transaction failures. P2M assumes significance because it has become the preeminent method of payment both offline and online, and it supports the growth of the digital economy.
Both PhonePe and GPay formally requested a delay in implementation from the NPCI because they were concerned about how their apps would be used by users. It appears from some media reports that MEITY and the RBI were against this as well, which aided the cause.
New users are still being accepted by UPI. The loop of trying multiple apps would have hurt UPI's popularity and usability because the new users joining UPI now are not very tech-savvy.
The fear of systematic risk is being allayed by technological advancements at third-party application providers (TPAP), which are resulting in fewer large-scale outages.
The NPCI lacks the teeth it needs to control TPAPs. They are merely a service provider, switches, or facilitator and not a regulator.
Recently, credit cards on UPI were permitted (currently only RuPay), and the coming year will be crucial for its adoption with the hope that Visa and Mastercard will follow. Any obstacle to the TPAPs at this point would render this offer useless. With over 40 million active credit card users online, adding this feature to the UPI platform could attract more savvy users to these apps. If they don't have a smooth first experience, they'll probably go back to using plastic cards.
The top 30 million consumers still use UPI primarily, so forcing them to switch to an alternative app in the middle of the month after their preferred app has reached its monthly cap was absurd.
Next Steps
Despite the two-year delay, little would change from the current situation unless another dominant app, such as WhatsApp, started accepting payments. At this point, the likelihood of that happening appears to be very slim.
In the rapidly evolving fintech sector, it is also a very long time period, so we are unsure of the potential future dynamics. The RBI has delayed the New Umbrella Entity (NUE), which was positioned as a UPI rival, but it may give birth during these three years. The NUE represents the RBI's attempt to develop a new retail payment system for India that includes, but is not limited to, ATMs, White Label PoS, Aadhaar-based payments, and remittance services.
Instead of pursuing consumer-unfriendly solutions like usage capping, I hope all participants can find ways to mitigate the risks associated with the technology overhang and work to improve the infrastructure.
More Information Regarding the Enforced Cap
The National Payments Corporation of India on certainly Friday extended the deadline for third-party UPI players to cap their 30% volume threshold in digital payment transactions by two years, to the end of December 2024. The majority of UPI-based transactions are carried out by third-party app providers (TPAPs), which include Walmart's PhonePe and Google Pay.
The third-party app developers who were exceeding the cap, however, were given two years to gradually abide by the regulations. In addition, according to NPCI, in order for UPI to expand and for the market to reach overall equilibrium, other existing and new players (banks and non-banks) must increase their consumer outreach. This is because digital payments have enormous potential and need to be more widely used than they currently are.
Taking into account both the current and potential future use of UPI as well as other relevant factors, the deadline for existing TPAPs who are exceeding the volume cap to comply with the cap has been extended by two (2) years, or until December 31, 2024.
TPAPs typically work with banks in order to add users and manage their payments on the back end. The NPCI's plans to ask the Reserve Bank of India to use the earlier deadline of December 31, 2023, for setting a 30% player cap on the number of participants, were made public last month. It should be noted that there is currently no volume cap, which accounts for Google Pay and PhonePe holding about 80% of the market share.
Edited by Prakriti Arora