Trends
China's economy is in the depression as a result of the global recession and the zero-COVID outbreak.
China is preparing for an unprecedented slowdown after experiencing nine percent growth annually for more than forty years. China's projected GDP growth rate until 2022 is 2.8%, according to the World Bank. The average growth rate for its neighbours in the Asia-Pacific region is 5.3%. As a result, China is predicted to expand at a rate that is half that of its neighbours. Why? While most economies are affected by external factors, China's slowdown is primarily the result of its own commission of crimes. When China's economy slows down, it purchases, uses, and produces less, which has an impact on all suppliers and customers globally. How will India's slowdown impact the rest of the globe, and why?
The Causes of the Slowdown
The housing crisis, the "Zero CO2" policy, and competition with the US for technological and geopolitical superiority are the three major drivers causing the downturn. Zero CO2 policy: The COVID-19 pandemic caused the closure of several shipping and manufacturing facilities, which disrupted supply beginning in the early 2020s. The "Zero CO2" policy made people remain inside, which had an impact on their occupations and salaries. At least 20 cities that contributed 10% of China's GDP were under lockdown until August 2022.
Housing bubble: The housing business accounts for more than 25% of China's GDP. Evergrande Group, China's second-largest housing company, caused the housing crisis by failing to meet its obligations under its offshore loan. Builders abandoned half-finished structures; founders sold their shares and left the companies, causing purchasers to default on their mortgages. Home loan defaults may cause a banking crisis because banks lent $7.5 trillion, or 25% of all bank loans, to the housing industry.
Most of the gains made by the hard-working Chinese middle class were erased by the housing boom. Due to the COVID-related loss of life and means of support, they are already in a depressed emotional state. Rivalry with the US: The US perceives China as a danger to its technological and military superiority as it becomes more assertive and aggressive.
China has a $310 billion trade surplus with the US, with $435 billion in exports and $125 billion in imports. While Biden worked to destroy China's supercomputer and artificial intelligence (AI) industries, Trump concentrated on punishing China by levying hefty import taxes on $250 billion in imports from China.
According to economists speaking to AFP, a slew of dismal statistics for October reveal that China's economy is being negatively impacted by both the tight and long-lasting COvid limitations and the global slump, with prospects for 2023 looking increasingly bleak. In addition to decreased manufacturing activity and gate prices, the second-largest economy in the world this month announced its first drop in exports since the early stages of the epidemic.
The Hurun China Rich List this week showed the sharpest decline in the number of people worth at least five billion yuan ($690 million) since the 1990s. The ultra-wealthy have also seen their fortunes decline.
The US last month forbade the delivery of inputs relating to semiconductors that power China's supercomputers. Additionally, the development of cutting-edge semiconductors for China is prohibited under the new US export control regulations for chip producers worldwide.
China, the global manufacturing powerhouse, exports goods worth more than $3.36 trillion, accounting for 15% of global exports in 2021opment of cutting-edge semiconductors for China is prohibited under the new US export control regulations for chip producers worldwide. China, the global manufacturing powerhouse, exports goods worth more than $3.36 trillion, accounting for 15% of global exports in 2021. It purchases raw materials from everywhere, transforms them, and delivers the completed goods for consumption in all nations.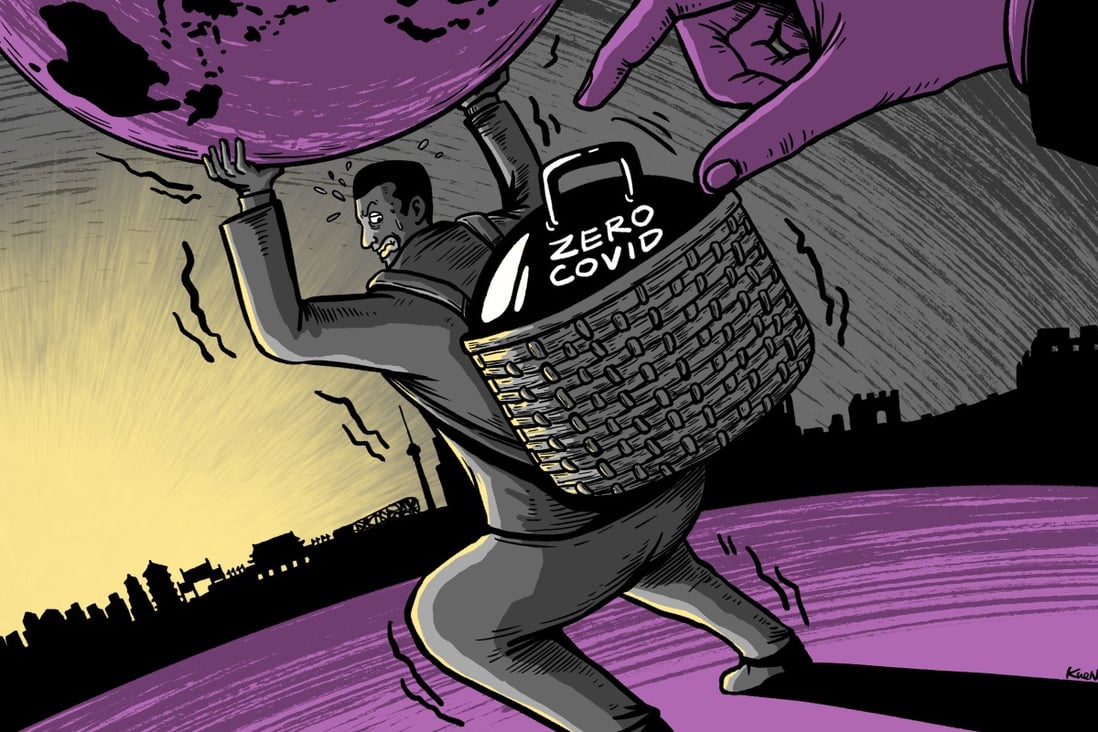 Consider the significant exports from China that have a high value. Electronics ($900 billion), machinery ($550 billion), textiles and apparel ($310 billion), steel ($160 billion), furniture ($150 billion), plastics ($130 billion), cars ($120 billion), toys ($100 billion), and medical ($100 billion) products are just a few of the industries with significant market shares.
The value of China's exports in 2021 is indicated by the number in brackets. The majority of computers, mobile phones, refrigerators, washing machines, clothing, toys, and household products sent to other countries come from China.
If China reduces its production of photovoltaic cells or electric vehicle batteries, the transition to green energy will be more expensive. Without China, the US, EU, and India might experience a health emergency. Each purchases the majority (>70%) of the APIs from KSM from China.
Slumps overseas were cited by several economists as a major reason why exports, which have long been a significant engine of development for the Chinese economy, are declining. Erin Xin, Greater China economist at HSBC, noted in a note that there had been a sharp decline in the demand for exports of discretionary goods like clothing and electronics. "Monetary conditions are tightening quickly in other countries, while inflation continues to stay elevated amidst high energy costs," she said. "The domestic economy will need to pick up the slack as global demand slows down."
According to Iris Pang, chief economist for Greater China at ING, these declining exports will also have an impact on manufacturing and the job market. She warned that declining demand could lead to "lower inflation and even deflation." Beijing's insistence on upholding its strict policy of immediate lockdowns and travel restrictions whenever COVID cases occur only makes the pain worse because it leaves businesses reeling from unforeseen disruptions and customers reluctant to spend.
This year, as outbreaks of the highly contagious Omicron variety expanded across the nation, economic powerhouses like Shanghai, Shenzhen, and Beijing have been affected by either prolonged lockdowns or restrictions restricting retail, construction, and logistics. According to calculations made by Nomura China economists on Monday, a region responsible for more than 12% of China's GDP is now subject to a COVID limitation.
The National Health Commission of China vowed on Saturday to "unwaveringly" adhere to zero-Covid, putting an end to a significant stock market rally that had been fuelled by unfounded rumors that Beijing would soon relax its stringent virus policy.
And President Xi Jinping last month promoted Li Qiang, who led a trying two-month lockdown of Shanghai, to the second-highest post in the Communist leadership. The great COVID-zero campaign has cost policymakers a lot of political capital, so it's unlikely that they will suddenly declare its demise any time soon, according to economists Larry Hu and Yuxiao Zhang of Macquarie. "Zero-COVID and property are two significant headwinds facing China's economy this year."
Around 25% of China's GDP is made up of the real estate and construction industries, but crippling debts have caused several developers to default on loans this year, and homebuyers enraged over unfinished construction have started mortgage strikes. Chinese officials have set an annual economic growth target of approximately 5.5 percent, but despite the announcement of a stronger-than-expected 3.9 percent expansion in the third quarter, many analysts believe the nation will struggle to meet the objective.
Despite the obstacles, some people have hope that things will turn out better. In a note, HSBC economists stated that they "remain constructive on China" and project growth of more than 5% in 2019. The low base this year, along with "China further fine-tuning and gradually relaxing some COVID-19 restrictions in 2023, the stabilising housing market, and continued policy support," is what will cause this, they claimed.
Others, however, predict that the bad trends will persist. Macquarie analysts told AFP that they anticipate a 5% decline in China exports in 2023 "due to the softening global economy." They stated that "for China at this time, the deflation risk is much higher than the inflation risk" and foresaw "more easing ahead," including reductions in the percentage of cash that banks must hold as reserves.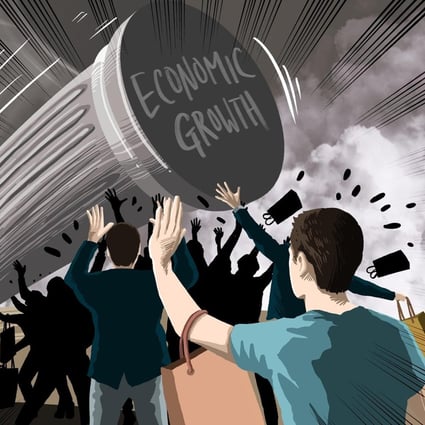 A struggling real estate market
China's real estate industry, which contributes one-third of the country's GDP, is currently experiencing its worst crisis, and things are only getting worse. There are "ghost cities" with vacant homes that could house more than 75 million people due to a failing, indebted real estate industry. According to reports, Beijing has implemented a "construct, pause, destroy, repeat" approach to bolster the faltering market. The second-largest economy in the world has recently halted and/or demolished about three billion square meters of housing.
Zero-Covid: A downturn in the Chinese economy
Governments all across the world acted to safeguard their populations and reduce casualties when the COVID-19 epidemic rocked the planet. The "zero-covid" approach adopted by China to fight the coronavirus has damaged its economy. Strict lockdowns, especially those in manufacturing centres like Shenzen and Tianjin, have had a terrible impact in several cities. China's Assistant Commerce Minister Li Fei has issued a warning that the country's foreign trade faces unfavourable factors like declining external demand, even though exports remained a key driver this year. Snap lockdowns have further lowered corporate and consumer confidence.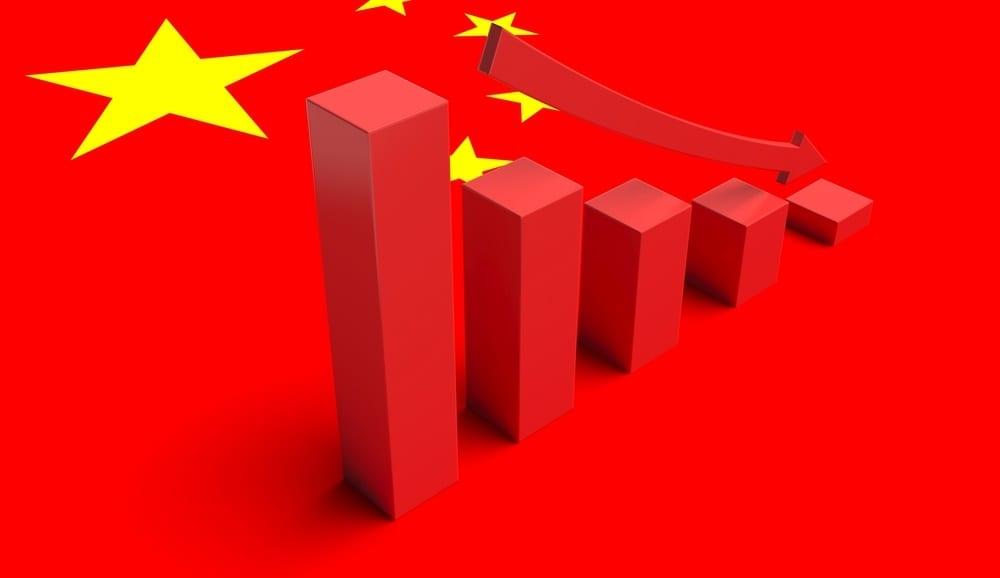 What the government does (or doesn't do):
Authorities have not significantly lowered COVID limits despite Zero-Covid being in place for 2.5 years. According to the BBC, Beijing launched a 1 trillion yuan ($203 billion) plan in August to support small enterprises, infrastructure, and the housing market. However, much more might be done. The administration can reduce taxes for households, invest in infrastructure, and relax credit standards for homebuyers, builders, and local governments.
The job market is in a bad state.
China's labour market is plagued by a sluggish economy brought on by the strict COVID controls, a large number of graduates, and a lack of opportunities. According to AFP, millions of young people now face fierce competition for a shrinking pool of jobs and an increasingly uncertain future as a result of the nation's slowing economy. According to official statistics, one in five young people in Chinese cities was unemployed in July. Since January 2018, this has been the highest recorded number in four years and is more than three times the national average.
Climate problems
The economy of China is also being badly impacted by climate change. The nation's central belt saw a severe heatwave in August, which was followed by a drought. The electrical system was overloaded due to the high demand for air cooling, which affected China's industries.
Decreased investment
The COVID curbs have already been in place for 2.5 years, which has hurt foreign companies operating in China. The zero-covid policy of the country, as the European Union Chamber of Commerce warned in September, is crippling European businesses. It stated that 75% of its members' operations have been impacted by the "massive uncertainty" surrounding curbs. According to the Chamber, the situation has prompted nearly a quarter of European businesses to think about moving their current and future investments out of China. In the previous ten years, this percentage was the highest. With the economy expanding at the weakest rate in two years—0.4%—in the second quarter, nearly 11 million graduates entered China's grim job market this summer.
Six effects of the contraction
First, lower costs for goods and energy. Energy prices will be lower globally as a result of China's decreased use of crude oil, natural gas, and coal. Crude trades at $95 a barrel, or below the $100 threshold. OPEC may reduce output to stop prices from plummeting. But for the time being, the import expense will be decreased by the reduced prices of crude oil, natural gas, and coal. Due to a major portion of their mining and agricultural output going to China, Australia and Brazil suffer. Reduced trade with China puts their economy in danger.
The cost of semiconductors is rising. Within the last six months, prices have grown by more than 50%. Cars, computers, and other devices will all cost more as a result of this. Expect future price increases and delayed supply. Encouragement for local manufacturers The COVID-19 outbreak made it clear that the world cannot place all of its eggs in China. In order to reduce their reliance on China for medicines, semiconductors, green energy, and essential materials, nations like the US are investing billions of dollars in the "Make in America" program.
From its $3.2 trillion in reserves, China invests around $1 trillion on US government bonds. Low export revenues may force China to invest less in treasury bonds, which would force the US Fed to raise interest rates to increase the allure of bonds. As a result, there would be less money on the market and fewer new investments in the US and elsewhere. Due to its economic slump, China has been buying less from and selling more to India.
This pattern is supported by DGCI&S data from January to August 2022. India's exports to China declined from 6.5% in January-August 2021 to 3.5% in January-August 2022. The percentage of imports into India is roughly unchanged at 15%. The slowdown hasn't caused the trade deficit to decrease. On the plus side, active relocation by major multinational corporations seeking a China+1 option will benefit India. Sixth, power concentration: for the third time, Xi Jinping is the General Secretary of the Chinese Communist Party, consolidating power even further at the top.
Dealing with neighbourhood problems may be aided by this. However, China's future as an industrial and military power will ultimately depend on how it responds to US restrictions on high-tech goods.
Edited by Prakriti Arora