Trends
Vikram S, India's first private satellite vehicle, is set to launch: Here's everything you need to know about it and why it's such a big deal.
Vikram's creator, Skyroot, claims that launching satellites into space will "soon become as simple as booking a cab." What role will Vikram play in helping to achieve this lofty goal? Why are so many satellites being launched?
Between November 12 and 16, the Indian Space Research Organization's (ISRO) launchpad in Sriharikota will host the country's first privately developed launch vehicle.
Skyroot Aerospace's 'Prarambh' (the beginning) mission will carry the two Indian and one foreign customer payloads on the new launch vehicle 'Vikram.'
"Authorities have informed us of a launch window between November 12 and 16, with the final date dependent on weather conditions," Skyroot Aerospace CEO and also co-founder Pawan Kumar Chandana said.
The successful launch of Vikram will be a significant step forward in India's space exploration sector. "Launching satellites to the space will soon become as very easy as booking a cab — quick, then precise, and affordable!" says Skyroot's website.
What role will Vikram play in helping to achieve this lofty goal? What distinguishing features does the rocket possess? And why are so many satellites needed in the first place? We'll explain later.
What is the Prarambh Mission?
According to Prarambh, Vikram-S will carry the three customer satellites in a sub-orbital flight. Suborbital flights, like those taken by Jeff Bezos and Richard Branson, travel at a slower rate than orbital velocity; they are fast enough to reach to the outer space but not fast enough to also stay in orbit around our Earth.
"The Vikram-S rocket is also a single-stage sub-orbital launch spaceship type that will carry three customer payloads and assist in testing and validating technologies in the Vikram series space launch vehicles," the company's COO and co-founder Naga Bharath Daka said.
Furthermore, Spacekidz, a Chennai-based aerospace startup, will fly the 'Fun-Sat,' a 2.5 kg payload developed by the students from India, the United States, Singapore, and Indonesia, on Vikram-S.
Characteristics of Vikram
Skyroot was the very first startup to sign up a memorandum of understanding with ISRO for rocket launches, according to PTI. Its launch vehicles are named 'Vikram' after Vikram Sarabhai, the founder of India's space program, and are designed specifically for the small satellite market. They come in three different styles: Vikram I, II, and III.
According to Skyroot, "over 20,000 small satellites are expected to be launched in the coming decade, and the Vikram series is also designed to enable this through unprecedented mass of producibility and affordability." "The Vikram series' leading technology architecture provides unique capabilities such as multi-orbit insertion and interplanetary missions, as well as customized, dedicated, and ride share options to meet a wide range of small satellite customer needs."
Skyroot claims that a Vikam rocket can be assembled and launched from any launch site in 24 hours and has the "lowest payload segment cost."
The urgent need for satellite launch vehicles like Vikram
Small satellites weighing between 5 and 1,000 kg had to make do for a long time with hitching a ride to the space on rockets designed to carry larger satellites, as previously reported by The Indian Express.
This larger and primary satellite whose interests would take precedence, would determine the launch schedule. However, as more businesses, government agencies, and even universities and laboratories begin to launch satellites into space – nearly all of which fall into this category of small satellites – the limitations of a piggyback ride have begun to sting.
The need for space-based data, communication, surveillance, and commerce has driven up demand for small satellite launches in the last eight to ten years. Satellite data, imagery, and space technology are now required in a wide range of industries, including weather, agriculture, transportation, and urban development.
India is a country.
The Indian Space Research Organization (ISRO) can launch satellites into space, but demand is rapidly outstripping capacity, especially given the space agency's other, larger goals. As a result, the sector is becoming more accessible to private investors, with ISRO providing facilities and expertise. ISRO may be able to charge for facility use, generating revenue.
"We could build and launch our Vikram-S rocket mission in such a short period of time only because of the invaluable support we have received from ISRO and also IN-SPACe (Indian National Space Promotion and Authorisation Centre), as well as the inherent technological talent that we have," Skyroot CEO Chandna said on Tuesday.
In addition, the Vikram Sarabhai Space Centre (VSSC), ISRO's lead center for launch vehicle development, facilitated the very hot testing of a rocket engine developed by our Indian space startup Agnikul Cosmos on November 4 as part of an MoU.
VSSC successfully completed a 15-second hot test of the Agnilet Engine at its Vertical Test Facility, Thumba Equatorial Rocket Launching Station (TERLS), Thiruvananthapuram.
The 'Vikram-S,' India's first private rocket, has launched into space with three payloads-
The 'Vikram-S,' India's first privately developed rocket, will be launched with three payloads from ISRO's launch pad in Sriharikota, Andhra Pradesh, between November 12 and 16, ushering in a new era in the country's space sector.
Skyroot Aerospace's suborbital mission 'Prambh,' based in Hyderabad, will carry two Indian and the one foreign customer payloads. The Indian National Space Promotional and Authorization Center has approved the mission's technical launch clearance (IN-SPACe).
"Authorities have announced a launch window of November 12 to 16, with the final date contingent on weather conditions." In an official statement, the Hyderabad-based space startup said, "With this first mission, we will become India's first private space company to launch a rocket into space."
An educational payload built by students from an international non-profit space research lab is one of the three payloads on the sub-orbital mission. The other two payloads are from India, including one for Space Kidz India's 'Fun-Sat,' a 2.5 kg payload designed by students from our India, the US, Singapore, and Indonesia. Although suborbital space has many aspects, it is roughly defined as being more than 80 kilometers above the Earth's mean sea level.
The Vikram-S is a single-stage sub-orbital launch vehicle that will validate the majority of the technologies and tech related things in the Vikram series of space launch vehicles, according to Skyroot COO Naga Bharath Daka.
Notably, Skyroot's launch vehicles are called 'Vikram' after the founder of the (IMP) Indian Space Programme, 'Vikram Sarabhai.' Aside from the launch vehicle, the space startup is developing the Dhawan-I cryogenic engine, named after former ISRO Chairman Satish Dhawan, which will run on two high-performance rocket propellants: liquid natural gas and liquid oxygen.
"We were only able to build and launch Vikram-S in such a short period of time because of the invaluable support we have received from ISRO and IN-SPACe, as well as the inherent technological talent that we have," Skyroot CEO Pawan Kumar Chandana said. Interestingly, after June 2020, when the Government of India opened up the space sector to allow private firms to participate in the full range of space activities, the development of privately built rockets and satellites received a significant boost.
Skyroot's Numerous Firsts
Skyroot Aerospace became India's first private company to formally enter into an agreement with ISRO in 2021 to test and qualify its small rocket before its launch the following year. The agreement framework allowed the space startup to conduct multiple tests and gain access to facilities and technical expertise at various ISRO centers.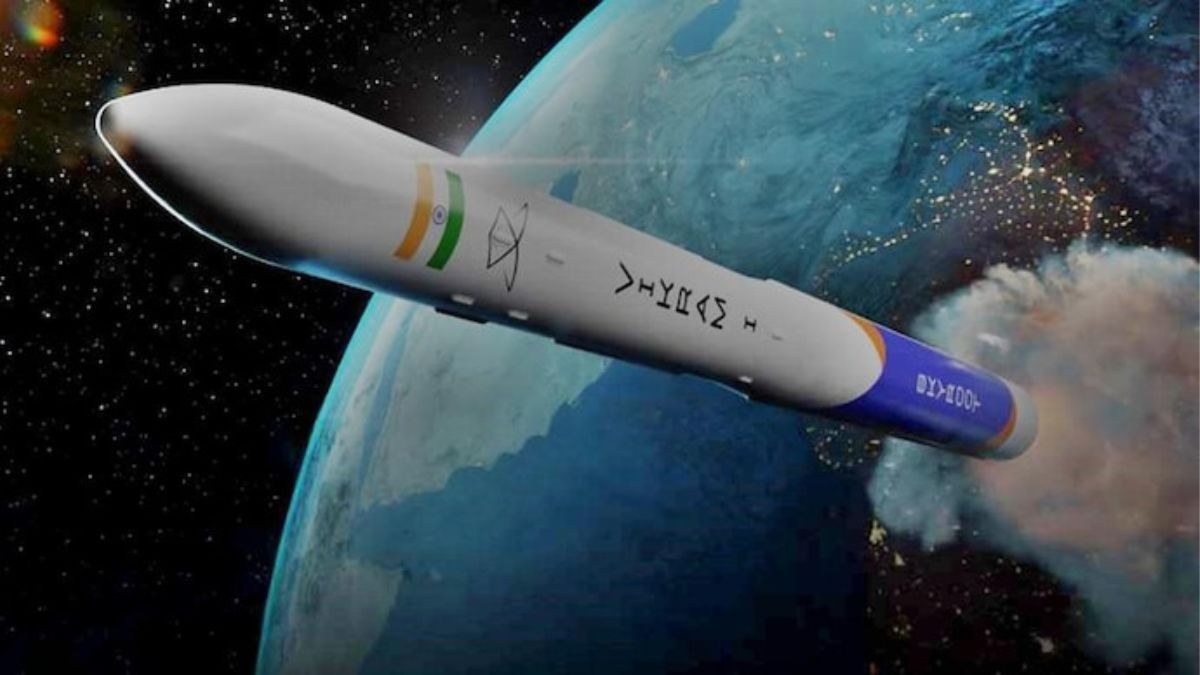 Under ISRO Chairman Dr S Somanath's Space Policy 2022, private entities were allowed to own Imaging Satellites for the first time. Previously, the Indian Space Agency and the Defence Ministry were the only entities that owned Imaging Satellites in India.
Skyroot successfully tested India's first privately developed fully cryogenic rocket engine, 'Dhawan-I,' running on two high-performance rocket propellants, Liquid Natural Gas (LNG) & Liquid Oxygen (LoX), in November 2021, less than a year after completing the fabrication of a prototype engine.
Skyroot Aerospace also became the country's first private company in December 2022 to successfully design, develop, and test a full solid propulsion rocket stage named 'Kalam-5.' It should be noted that the rocket was entirely constructed by robots using advanced carbon composite structures. Despite being difficult to design and manufacture, the carbon composite case is five times lighter than steel.
The First Indian Space Startups
India has made consistent efforts to open up the space sector to private companies and innovative startups interested in exploring the untapped potential of space. The sector has demonstrated a thriving ecosystem of entrepreneurs and private businesses with the assistance of government policies and reforms.
In less than two years since the Indian Space Department and the ISRO were opened to the private sector, over 55 start-ups have registered with the Indian Space Research Organisation (ISRO), Department of Space, thanks to Prime Minister Narendra Modi's personal intervention.
According to the data, the number of startups in the space sector has surpassed 100, with 47 founded in 2021. In 2019, only 11 new startups entered the sector. Aside from these policy interventions, budget allocation to the space sector has increased year after year since it was identified as the next frontier of human evolution.
Last year, Agnikul and Skyroot signed a Memorandum of Understanding (MoU) with the Indian space agency (Indian Space Research Organisation) to gain access to facilities and expertise in developing and testing Space Launch Vehicle subsystems and systems in 2021.
As a result of these examples of private sector intervention in the space sector, the far-reaching reforms in the Space Sector aim to increase private sector participation in the entire range of space activities.
In the annual budget for the year 2022, the Department of Space allocated a whopping Rs13,700 crores, Rs7,456.60 crores of which is earmarked for capital expenditure.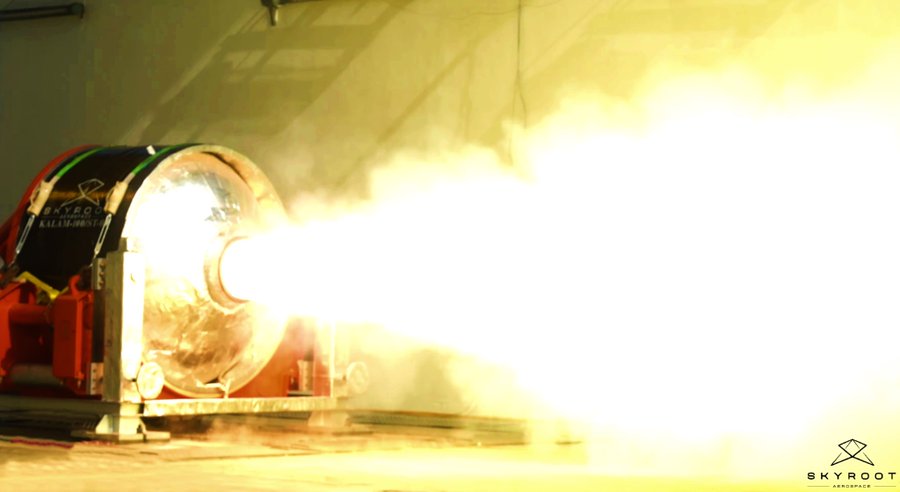 The Important Interventions
Numerous steps have been taken to encourage private participation in the space sector, the first of which was the establishment of 'IN-SPACEe,' a national-level autonomous Nodal Agency under DOS for promoting, assisting, authorizing, and licensing private players to carry out space activities.
ISRO facilities and expertise are available to private entities to support their space activities.
ISRO will also help Indian space industries by sharing its knowledge of quality and reliability protocols, documentation, and testing procedures. Furthermore, New Space India Ltd (NSIL), a CPSE under the Department of Space, transfers mature ISRO technologies to Indian industries.
Existing space policies are being revised, and new policies are being written, to address policy frameworks in areas such as SpaceComm, Remote Sensing, Technology Transfer, Navigation, Space Transportation, Space Exploration, and Space Situational Awareness.
edited and proofread by nikita sharma