Trends
Top 10 most valuable Unicorns of China 2022
Top 10 most valuable Unicorns of China 2022

It's getting increasingly difficult to ignore the growing number of successful Chinese-founded businesses valued at more than $1 billion, mainly because many of these businesses were only established in the last five years or so.

According to a recent report produced by a Shanghai-based research firm, China placed second internationally in 2021 with 301 unicorn enterprises or startups valued at more than one billion dollars.

According to the Hurun Research Institute's Global Unicorn Index 2021, 74 additional Chinese unicorn companies were added to the list in comparison to a year earlier. According to the report, there were 1,058 unicorn companies across globe, an increase of 80% year over year.

The United States led the list with 487 unicorn businesses, while India overcame the United Kingdom to take third place with 54 startups.

Bytedance, the parent firm of video platform TikTok and its Chinese sister app Douyin, was named the most valuable unicorn in the world this year, with a valuation of 2.3 trillion yuan (about 350 billion dollars).
In 2021, Beijing had 91 unicorn enterprises, making it the second-largest unicorn city in the world, after Shanghai, which had 71. With 32 unicorn companies, Shenzhen stayed in the fifth position. 

But what precisely is a unicorn company?

A unicorn company, often known termed unicorn startup, is a private company having a valuation of more than $1 billion. There are 1,000 unicorns in the world in March 2022. Airbnb, Facebook, and Google are examples of former unicorns.
A decacorn is worth more than $10 billion, while a hectocorn is worth more than $100 billion.

A unicorn firm is a privately held startup with a market capitalization of $1 billion or more. A firm is no longer considered a Unicorn once it has gone public (IPO) or been bought.
In April 2021, there were more than 590 unicorns across the Globe, with North America and Asia Pacific accounting for more than 80% of all unicorns.

ANT Group, a financial services business, was not just China's but the world's most valuable unicorn in April 2021.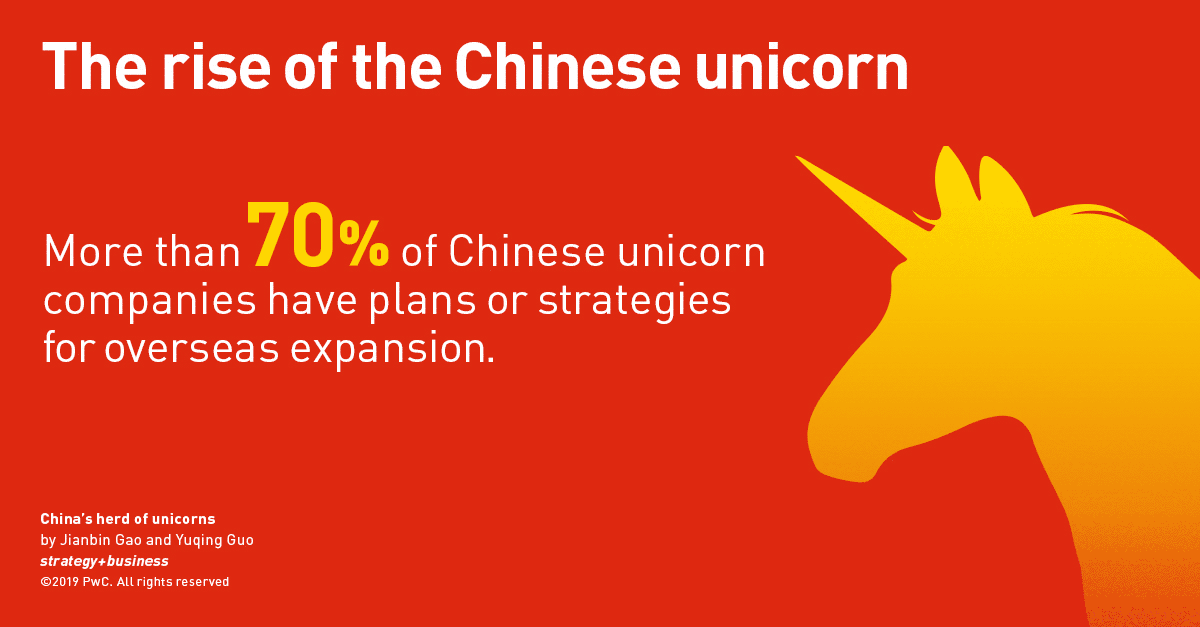 China has the most unicorns in the Asia Pacific area, followed by India and South Korea. Technology and telecommunications, transportation and logistics, e-commerce, banking, insurance, and real estate were included in the leading technologies.

Top 10 Unicorns of China
Following is the list of top ten unicorns of China
1) Bytedance- Developer of a mobile application suite
ByteDance is an Internet technology business that was formed to be the industry leader in content platform development and operation.ByteStyle is an important part of ByteDance's corporate culture and embodies our workers' values.Bytedance is a mobile application development company.
Douyin, a video creation tool; Toutiao, a content discovery platform; TikTok, a social platform for video creation and sharing; Helo, a multilingual platform for regional content sharing, Lark, a collaborative platform with Chat, Calendar, Content creation, and cloud storage features, and Babe, an infotainment app, are included the company's offerings.
It has an app for both Android and iOS devices. It serves Paris, Berlin, Dubai, Mumbai, and Singapore. Bytedance has Offices in 126 locations, including Beijing, Shanghai, Los Angeles, New York, London, Paris, Berlin, Dubai, Mumbai, Singapore, Jakarta, Seoul, and Tokyo, with goods available in over 150 markets.
ByteDance has about 60,000 people and 15 research and development sites across the world in November 2019.
ByteDance is dedicated to making the digital lives of billions of people more attractive, efficient, and entertaining through its efforts and vision which provides advanced Global Creation and Interaction Platforms.
High ethical standards and a culture of honesty, it thinks, are critical to realizing the aim. As a result, the ByteDance Code of Conduct and the ByteDance Partner Code of Conduct were created.
ByteDance's plans for an Initial Public Offering (IPO) were recently scrapped, resulting in anonymous private equity trades posted online and a "moderate" increase in the company's valuation, which coincides with Founder Zhang Yiming's statement earlier this year that he would step down from the post of CEO.
36Kr, a Chinese electronic media site that posts buy and sell orders from anonymous investors and then handles the contracts, provided the estimates for ByteDance's worth. The most popular aim on 36Kr have been ByteDance equities transactions.
Details of Startup
Name

ByteDance

City

Haidian, Beijing

Started in

2012

Founder(s)

Yiming Zhang and

Rubo Liang

Industries

Content, Data Mining, Internet

Valuation

$425B as on Jun 22, 2021

Company Stage

Late Stage

Funding Amount

$3B

Key Investors

CPP Investments, HSBC Group, KKR , TCV

Competitors

Abraca-dabra, SHAREit, Cheetah Mobile, CooTek, Siamsquared Tech

2)Xiaohongshu- Online community-based shopping and recommendation platform

Xiaohongshu is the most recent social interaction invention; a means to share your experiences and learn from others.A buying and recommendation tool for the online community.
Beauty, travel, food, sports, digital, infant care, fashion, and other categories are all represented in the product inventory.
Influencers may share travel blogs and lifestyle tales with short films and photographs, and users can explore things, share on social media, read reviews, and more.

Xiaohongshu (Chinese: pinyin: xiohóngsh; lit. 'Little Red Book') is a Chinese social networking and e-commerce website.
It has been referred by the term "China's Instagram."Xiaohongshu had approximately 300 million registered members in 2019, with over 85 million monthly active users. According to reports, 70% of its users were born after 1990, and approximately 90% are ladies.
Users and influencers may use the app to submit, find, and share product evaluations, most commonly related to beauty and well-being.
Travel bloggers are known for regularly posting information on the site about tourism and leisure places.
In addition Xiaohongshu runs RED Mall, an online store that sells overseas goods to Chinese customers.
Details of Startup
| | |
| --- | --- |
| Name | Xiaohongshu |
| City | Shanghai |
| Started in | 2013 |
| Founder(s) | Charlwin Mao Wenchao, Miranda Qu |
| Industries | E-Commerce, Mobile Apps, Shopping, Social |
| Valuation | $18B as on Nov 10, 2021 |
| Company Stage | Series F |
| Funding Amount | $900M |
| Key Investors |  Temasek  GGV Capital, Tencent, Alibaba Group |
| Competitors | Fancy, Brimore, Combyne, SocialLadder |

3)Yuanfudao- Provider of online school-based test preparation platform
Yuanfudao seeks to redefine online education by providing a world-class education to Chinese and English speakers.Yuanfudao is an online exam preparation tool for schools. It allows kids to raise their exam results.
Through the app, the platform links students with tutors and live streaming. Students have the option of receiving one-on-one tutoring or enrolling in a group class.
Using technology to improve the learning experience, spark interest in learning, foster scientific learning habits, and make it easier for Chinese students to access high-quality educational materials.

Yuanfudao was founded in 2012 to improve and stimulate Chinese students' learning experiences and interests by providing them readily available, high-quality education materials through the use of technology.
Yuanfudao has several online learning products, including the Yuanfudao live teaching platform, Zebra A.I. Class, Yuantiku online question bank, Xiaoyuan Souti question searching app, and Xiaoyuan Kousuan arithmetic problem checking app, are included.
Yuanfudao is China's biggest brand for online primary and secondary school courses, while Zebra A.I. Class is the country's largest online preschool education platform.

As of now, roughly 3.7 million students are enrolled in these two leading online course platforms' regular-priced courses, making Yuanfudao China's largest online education corporation by the number of students.
Yuanfudao, with over 30,000 people, is headquartered in Beijing and includes teaching and research centers and branches overall China, including Wuhan, Xi'an, Zhengzhou, Nanjing, Chengdu, Jinan, Changsha, Tianjin, Chongqing, Shenyang, Changchun, and Hefei.
As part of its commitment to corporate social responsibility, Yuanfudao said in March 2020 that it would create 10,000 jobs across China and 5,000 positions in Wuhan to help COVID-19 recovery efforts.
Yuanfudao was named an official sponsor of the Beijing 2022 Winter Olympics by the Beijing Winter Olympics Organizing Committee in July. The Olympics will be sponsored by an online education provider for the first time.
Details of Startup
| | |
| --- | --- |
| Name | Yuanfudao |
| City | Beijing |
| Started in | 2012 |
| Founder(s) | Ke Shuai, Xin Li, Yong Li |
| Industries | E-Learning, EdTech, Tutoring |
| Valuation | $15.50B (May 2017) |
| Company Stage | Series G |
| Funding Amount | $4.04B |
| Key Investors | Temasek, Tencent, Warburg, Pincus, IDG Capital |
| Competitors | GoStudent, Ruangguru, Cluey, TutorVista, Yuanfudao |

4. DJI Innovations- Developer of drones for multiple industries

DJI is a global leader in designing, manufacturing, and selling simple-to-fly drones for aerial photography.Drone developer for a variety of businesses.
Cinematic drones, folding drones for aerial adventures, aerial imaging drones, teaching robots, and camera stabilizers are included in the company's offerings.
Its uses include agricultural aerial inspection, filmmaking and cinematography, safety and surveillance monitoring, and consumer applications.

SZ DJI Technology Co., Ltd., or Shenzhen DJI Sciences and Technologies Ltd. (Chinese: ), better known by its trade name DJI, which stands for Da-Jiang Innovations (; 'Great Frontier Innovations'), is a Chinese technology company headquartered in Shenzhen, Guangdong, with manufacturing facilities all over the world.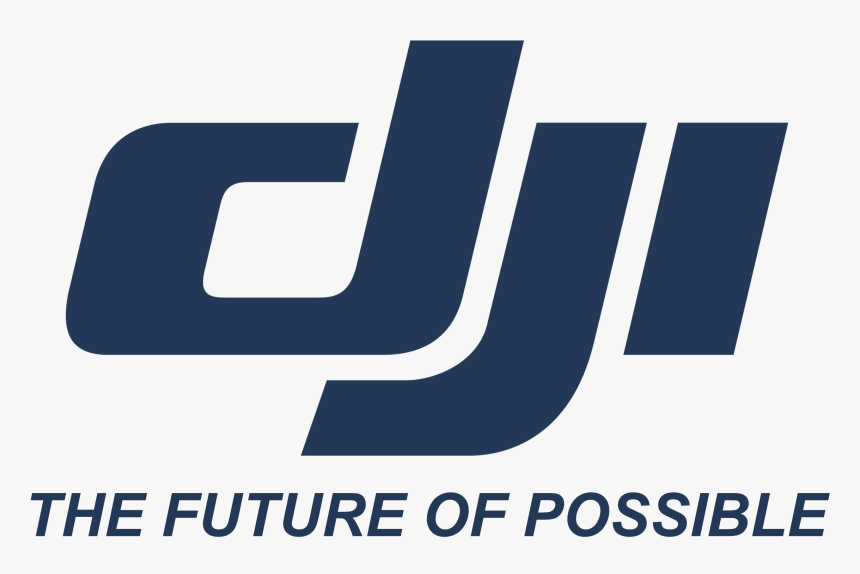 DJI is a commercial drone manufacturer that specializes in aerial photography and cinematography. In addition the company designed and manufactured camera gimbals, action cameras, camera stabilizers, flying platforms, propulsion systems, and flight control systems.

As of March 2020, DJI controls over 70% of the global consumer drone industry. The music, television, and film industries all employ its camera drone technology.
Militaries and police forces, in addition to terrorist organizations, have utilized the business's goods, with the corporation making efforts to block access to the latter.
Although certain U.S. Government Organizations have forbidden the internal usage of DJI devices, in 2020, DJI products are still being used by several municipal and Federal Authorities.
The U.S. Department of the Treasury banned U.S. persons and businesses from investing in DJI in December 2021, accusing the corporation of participation in the Uyghur genocide.
Details of Startup
| | |
| --- | --- |
| Name | Dajiang Innovation Technology |
| City | Shenzhen |
| Started in | 2006 |
| Founder(s) | Frank Wang |
| Industries | Aerospace, Consumer Electronics, Drones, Manufacturing, Photography, Wireless |
| Valuation | $15.00B (January 2015) |
| Company Stage | Series B |
| Funding Amount | $605M |
| Key Investors | Kleiner Perkins, Accel, Sequoia Capital, Bond Capital |
| Competitors | Airobotics, Skydio, Vantage Robotics, Percepto |

SheIn-Online retailer Offering fashion products for women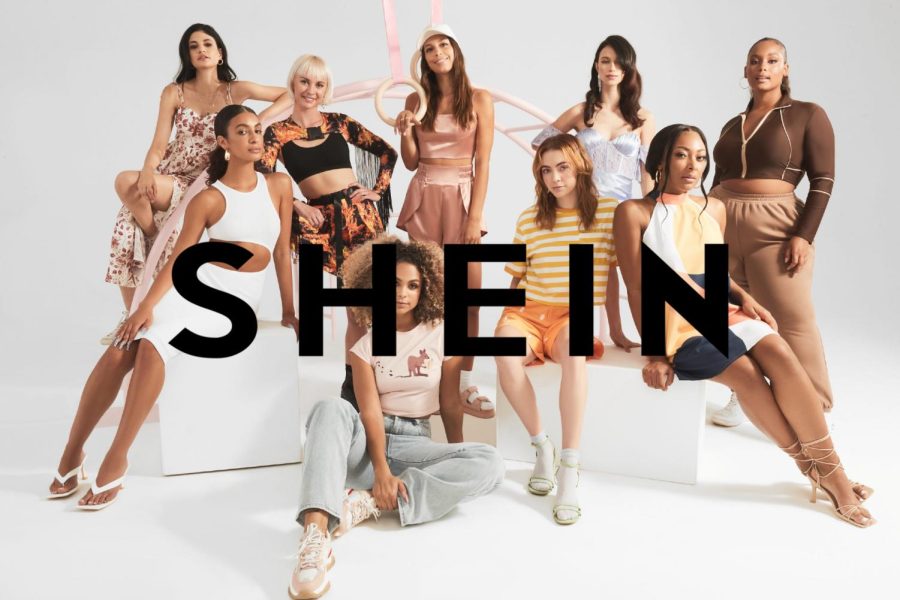 Shein is a well-known global company that Offers high-quality women's clothing at unbeatable pricing. Because of its low costs and creative social media use, the Chinese store swiftly becomes one of Gen Z's favorite fashion companies.

Women's apparel is available from this online shop. Dresses, trousers, shirts, kurtas, bottom-wear, athletics, footwear, and accessories like purses, jewelry, sunglasses, and more are available from several companies.
Shein's widespread popularity, in particular on TikTok, has elevated the shop to cult status for young women across globe. Although it exports to over 220 countries, Shein was established in China, with the United States being its main customer market.
Shein surpassed Amazon on the iOS App Store for the first time in June to become the most popular shopping app in the United States, a title it now owns in more than 50 countries.
This follows a tremendous year of record-breaking sales: Shein allegedly made close to $10 billion in 2020, marking the company's ninth straight year of revenue growth of more than 100%.
According to online analytics provider Similarweb, the shop is one of the most talked-about businesses on TikTok and YouTube and the most visited fashion and clothing site in the world. Shein had enough cash on hand to make a bid for Topshop in January, but it was outbid by Asos.
Details of Startup
| | |
| --- | --- |
| Name | SheIn |
| City | Shenzhen |
| Started in | 2008 |
| Founder(s) | Xiaoqing Ren, Yang Pei, Yangtian Xu |
| Industries | Consumer, E-Commerce, Fashion, Marketplace, Textiles |
| Valuation | $15.00B (July 2018) |
| Company Stage | Series B |
| Funding Amount | $44.8M |
| Key Investors | Sequoia Capital, JAFCO Asia, cn.idgcapital.com |
| Competitors | Myntra, Namshi, Dafiti, Zalando, Spartoo |

Bitmain Technologies-Hardware solutions for crypto mining
Bitmain develops and produces high-performance computer hardware and software.
Crypto mining hardware solutions For Bitcoin mining, it uses ASIC (application-specific integrated chip) miner technology. Cloud solutions for blockchain and artificial intelligence (A.I.) applications are available.
Micree Zhan and Jihan Wu launched it in 2013. Wu was a Financial Analyst and Private Equity Fund Manager before launching Bitmain, while Zhan was the founder of DivaIP, which allowed customers to stream television to a computer screen through a set-top box.
It had grown to become the world's largest designer of bitcoin mining application-specific integrated circuit (ASIC) chips by 2018.
BTC.com and Antpool, two of the largest bitcoin mining pools in the past, are owned by the corporation. Antpool "burned" 12 percent of the BCH they mined by transferring them to irrecoverable addresses to increase the prices of Bitcoin Cash (BCH).
Bitmain apparently turned a profit in early 2018, with a net profit of $742.7 million in the first half of 2018 and negative operational cash flow. According to TechCrunch, unsold inventories reached $1 billion in the second quarter of 2018.

Bitmain's Initial product was the Antminer S1, an ASIC Bitcoin miner with a throughput of 180 GH/s and a power consumption of 80–200 Watts.
Details of Startup
| | |
| --- | --- |
| Name | Bitmain Technologies |
| City | Beijing |
| Started in | 2013 |
| Founder(s) | Jihan Wu, Micree Zhan |
| Industries | Application Specific Integrated Circuit (ASIC), Bitcoin, Electronics, Manufacturing, Semiconductor |
| Valuation | $12.00B (July 2018) |
| Company Stage | Series C |
| Funding Amount | $950M |
| Key Investors | Sequoia Capital, ING, Lightspeed Venture Partners, IDG Capital |
| Competitors | Helium, Bitfury, Spondoolies Tech, Canaan |

ZongMu Technology- Developer of ADAS solutions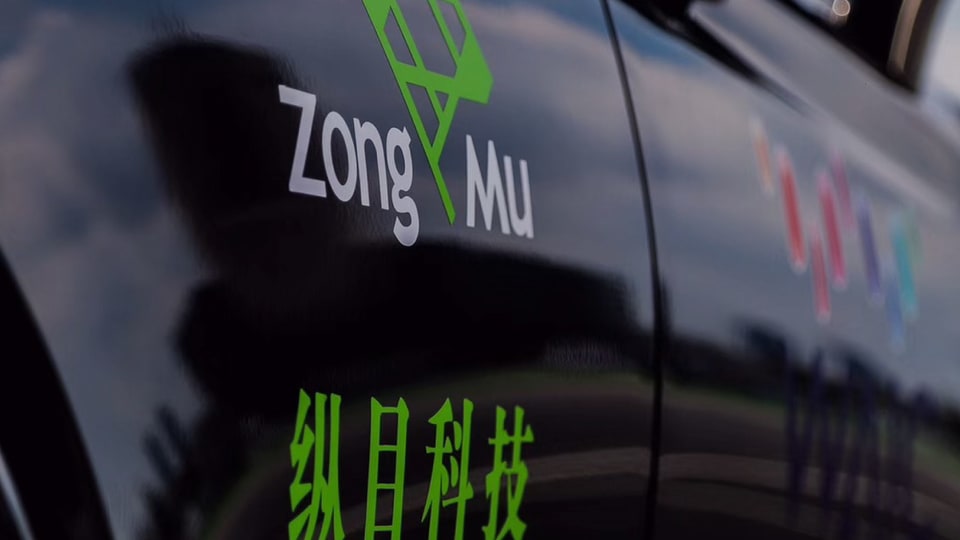 Zongmu Technology is a self-driving technology company based in China.
ZongMu Technology develops ADAS solutions. It provides software and hardware solutions for the car industry, focusing on increasing safety and infotainment.

Vision-based parking and driving assistance solutions, like BlueTooth low energy automobile applications like TPMS and RKE, traffic safety systems, parking in complexes with an original panoramic camera, and a host controller, are included in their main products.

ZongmuTech is China's top supplier of autonomous driving and advanced driving assistant system technologies and products, with a closed-loop that spans essential research and development through installed applications and mass manufacturing.

ZongMu Technology has developed mass production partnerships with prominent OEMs like FAW Hongqi and Chang'an Automobile. It has become a designated supplier of autonomous driving systems due to its exceptional technological system and mass production capabilities.

ZongMu Technology was founded in Shanghai Zhangjiang International Science and Technology Innovation Site in 2013. It has R&D facilities in Shanghai, Beijing, Xiamen, Shenzhen, Chongqing, and Stuttgart and a production center in Xiamen, Huzhou.

ZongmuTech is dedicated to providing consumers safer and more convenient autonomous-driving experiences, including aided driving and unmanned parking, in order to fulfill their ever-increasing needs.
Details of Startup
| | |
| --- | --- |
| Name | ZongMu Technology |
| City | Shanghai, |
| Started in | 2013 |
| Founder(s) | Rui Tang |
| Industries | Automotive, Autonomous Vehicles, Robotics |
| Valuation | $11B as on Jul 02, 2021 |
| Company Stage | Series D |
| Funding Amount | $225M |
| Key Investors | Legend Capital, Cowin Capital, Jungle Ventures, Qualcomm Ventures |
| Competitors | Aurora, Waymo, Cruise, Argo AI, nuTonomy etc |

WeDoctor- Provider of software for doctor appointment booking and healthcare information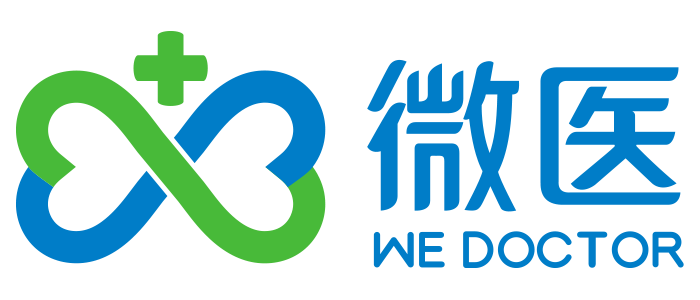 One of China's hottest startup industries is digital health care. WeDoctor, a Tencent-backed unicorn in the digital health care space, has officially filed for an IPO on the Hong Kong Stock Exchange. According to Bloomberg, WeDoctor was valued at $6.8 billion in its most recent fundraising round.

WeDoctor, which was earlier known by the term Guahao, was founded in 2010 and has since evolved into a multi-functional platform that provides medical services, online pharmacies, cloud-based corporate software for hospitals, and other services.
WeDoctor provides multi-specialty medical practitioners and health institutions with cutting-edge innovative technology and platforms for efficient and effective electronic health care.We Medical Group is a Chinese internet platform for arranging doctor appointments, teleconsultations, and finding information.

Users may search the site for all hospitals and physicians that meet their needs, make appointments, get medical advice from doctors and review hospitals and doctors.
The WeDoctor Holdings that is slated to go public, on the other hand, is exclusively the company's medical and health maintenance services business.
According to Bloomberg, the company's other operations, like health insurance and health data services, are not included and are expected to stay private to placate Chinese regulators.

WeDoctor collects health data and creates digital profiles, according to the prospectus, "which allows us to identify and categorise various health care needs and provide more accurate and personalised medical services."

Vertical integration is WeDoctor's strongest competitive advantage. The platform owns 27 online hospitals and has linked its appointment-making system to another 7,800 hospitals across China (including 95 percent of the country's top-tier public hospitals).
It has over 270,000 physicians and 222 million registered patients.
It's one of the few online healthcare providers approved to take payments from China's huge public healthcare system, which covers nearly all of the country's population.
WeDoctor is able to provide consumers with a "integrated online + offline" health care experience because to these benefits.
Users can, for example, receive follow-up checks online and transmit digital medical information to other doctors following an Initial hospital visit.
Details of Startup
| | |
| --- | --- |
| Name | WeDoctor |
| City | Hangzhou |
| Started in | 2010 |
| Founder(s) | Liao Jieyuan |
| Industries | Health Care, Hospitality, Internet, Medical |
| Valuation | $7.00B (September 2015) |
| Company Stage | Series D |
| Funding Amount | $1.37B |
| Key Investors | Sequoia Capital, Tencent, Investcorp, Hillhouse Capital Group |
| Competitors | 1mg, Modernizing Medicine, athenahealth, MediBuddy, Mfine |

Ziroom -Provider of branded accommodations


Ziroom provides clients with rental management software and property owners with customer software. The Ziroom solution is leading the way in house ownership with a platform that is welcoming, easy to use, and simple to manage.

Ziroom is a business that rents out residential units. Property hunters may use the company's platform/app to go through numerous listings and obtain further information such as the address, area, price, and facilities given, among other things.
Property owners who want to monetize their assets should register with the firm. It leases properties for lengthy periods of time and then resells them like branded lodging. In addition, it provides property management services.
Details of Startup
| | |
| --- | --- |
| Name | Ziroom |
| City | Chaoyang |
| Started in | 2011 |
| Founder(s) | Xiong Lin |
| Industries | Real Estate, Rental, Rental Property |
| Valuation | $6.60B (January 2018) |
| Company Stage | Series C |
| Funding Amount | $2.12B |
| Key Investors | Sequoia Capital, General Atlantic, Tencent, SoftBank Group Corp |
| Competitors | Ziroom, NestAway, Travelio, Blueground, FellaHomes |

Royole Corporation- Manufacturer of flexible displays
Royole is a company that creates cutting-edge display technology for next-generation A.R. and smart gadgets.
Flexible display manufacturer. It provides sophisticated flexible display research, development, and production services.

Flexible electronic development kits, flexible displays, digital notebooks, and flexible wearable gear with digital screens are included in the company's offerings. Mobile terminals, entertainment, media, smart transit, smart home, sports, fashion, workplace, and education are all areas where it may be used.

Royole Corporation is a pioneer and global leader in the flexible technology business, which is transforming people's perceptions of and interactions with the world.
Fully flexible displays (FFD) and sensors (FFS), as well as a whole spectrum of next-generation human-machine interface products, such as folding smartphones and other smart gadgets, have all been made possible by our patented flexible technology.

Smart mobile devices, smart transportation, media and entertainment, sports and fashion, smart home, office, and education are included the six primary areas in which we give personalised solutions to our consumers.

It has achieved a number of industry milestones thanks to their important intellectual property rights and innovative engineering and design capabilities, including the world's thinnest and full-color FFD, the world's first FFD production facility with commercial production, and FlexPai®, the world's first foldable smartphone with flexible display brought to market.

Royole Corporation, which was founded in 2012, has Offices in California, Shenzhen, Beijing, Hong Kong, the Netherlands, and Japan.
Details of Startup
Name

Royole Corporation

City

Shenzhen

Started in

2012

Founder(s)

Bill Liu

Industries

Electronics, Manufacturing, Mobile Devices

Valuation

$6.00B (August 2015)

Company Stage

Series E

Funding Amount

$550M

Key Investors

IDG Capital, Bank of China

 Bank of China, Citic PE, Green Pine Capital Partners

 

Competitors

E Ink, Royole, Plastic Logic, JOLED, Ynvisible
At last
China was once a favourite of unicorn seekers, but Covid-19, Chinese regulatory efforts against its own digital companies, and Hong Kong's abrupt loss of Civil Liberties have caused investors to reconsider.
As a result, they're flocking to India, which already has 58 unicorns. The United Kingdom, by comparison, has only 20.
Tiger Global, a New York-based investment company, is one of the front-runners, injecting billions of dollars into the Indian startup ecosystem.
edited and proofread by nikita sharma