Economy
Where Is Mehul Choksi? Why Is He Still Not Brought Back To India? What Happened To Big Promises Of Government To Bring Back Economic Offenders To India?
Where Is Mehul Choksi? Why Is He Still Not Brought Back To India? What Happened To Big Promises Of Government To Bring Back Economic Offenders To India?
Government: In addition to owning 4,000 stores across India, Mehul Choksi is a fugitive Indian businessman. A citizen of Antigua and Barbuda, Choksi currently resides there. The Choksi-Modi duo is suspected of defrauding Punjab National Bank (PNB) of more than Rs 14,000 crore through the Punjab National Bank (PNB) scam, which Indian authorities want them for. Choksi has been arrested for criminal conspiracy, cheating, breach of trust, dishonesty, corruption, money laundering, and delivery of property.
In May 2021, diamantaire Mehul Choksi was charged with illegally entering Dominica, but Dominica dropped the charges earlier this week. In January 2018, days before they filed the first case against him, he moved from India to Antigua and Barbuda. He is now wanted by the Central Bureau of Investigation (CBI) and the Enforcement Directorate (ED).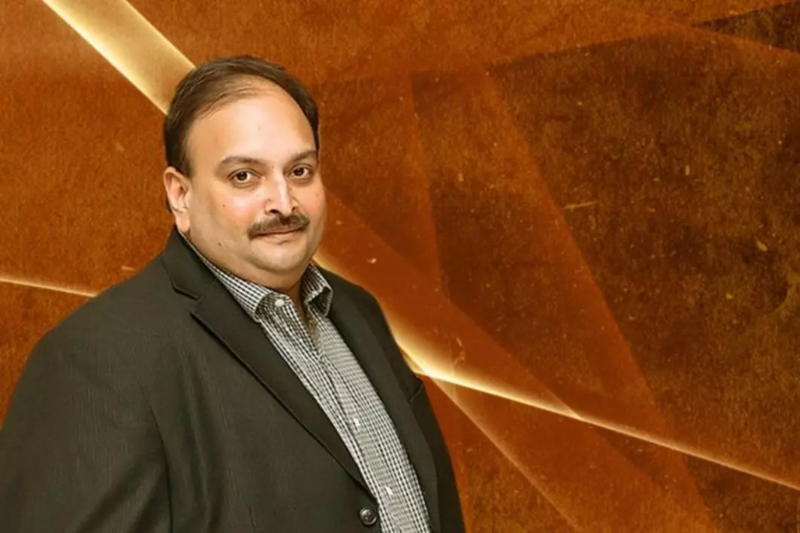 How did Dominica fare?
A mysterious incident occurred on May 23, 2021, resulting in the disappearance of Mr. Choksi. In Dominica, he was arrested for illegal entry after surfacing about 190 km away. His presence in the Dominican Republic was confirmed by the Dominican government on May 27, 2021. In addition to being abducted, he also suffered injuries while transported to Dominica on a yacht. His medical treatment was approved by the Dominica High Court in July 2021. All charges against him have now been dropped by the Dominican government.
A CBI investigation was initiated by the PNB on January 31, 2018, alleging that Mr. Choksi, his nephew, Nirav Modi, and others conspired with regulators to defraud the bank for over $280 billion. Upon approaching the bank's Mumbai corporate branch for buyer's credit to pay so-called overseas suppliers, Diamonds R US, Solar Exports, and Stellar Diamonds were found to be involved.
In another case, the agency filed a complaint against three Gitanjali group companies of Mr. Choksi for allegedly causing a loss of $1,873 million to the bank in two days. CBI charged that over 7,000 crores were involved in the case following investigations.
The CBI filed a separate case earlier this month alleging a scheme to defraud the IFCI Limited by Gitanjali Gems Limited, Mr. Choksi, and others.
Under the Prevention of Money Laundering Act, the ED filed charge sheets against businesses and individuals and seized properties worth hundreds of crores. A Fugitive Economic Offenders Act prosecution has also been initiated against him.
Where Is Mehul Choksi, Why Is He Still Not Brought Back To India?
He can't be sent back to India until his Dominica trial is complete, according to the lawyer of fugitive diamantaire Mehul Choksi.
It's impossible to send him back to India until he's finished with his Dominica trial, said Mehul Choksi's lawyer Vijay Aggarwal, who noted that bail is not res judicata.
A Dominica High Court denied bail last week for fugitive businessman Mehul Choksi, claiming he was unrelated to the island and that the court could not impose any conditions that would guarantee his safety.
In addition, Choksi told the Dominica High Court that he would stay with his brother in a hotel, but that address is not definite. He has not yet started his trial, the court noted.
Mehul Choksi's bail request was denied by Dominica High Court Judge Wynante Adrien-Roberts after both sides submitted their arguments.
Mehul Choksi did not provide the court with strong surety during his bail application, and he is also a flight risk, Antigua Newsroom reported.
According to the Dominican court, Choksi has been ordered not to be repatriated to India immediately.
Choksi's Counsel argued that the flight threat was irrelevant to his bail request.
In a recent statement, Dominica Prime Minister Roosevelt Skerrit referred to Choksi as an "indigenous citizen" and said the courts could determine what happened to him. Choksi's rights will be protected by the government during his trial.
He was caught in Dominica shortly after missing from Antigua on May 23. As part of his apparent attempt to evade extradition to India, he was charged with illegal entry into Dominica by the police. In connection with the Punjab National Bank (PNB) fraud, the 62-year-old fugitive is wanted in India.
The CBI found that a total of 165 Letters of Undertaking (LoUs) were fraudulently issued to Mr. Choksi's companies. In addition, they also enhanced foreign Letters of Credit (FLCs) with overseas dummy suppliers in 2017.  Three hundred forty-seven FLCs were issued from 2014 to 2016. Bank authorities uncovered the "scam" in 2011 after suspicious transactions started 2011. However, they previously remained undetected due to the absence of major entries in CBS.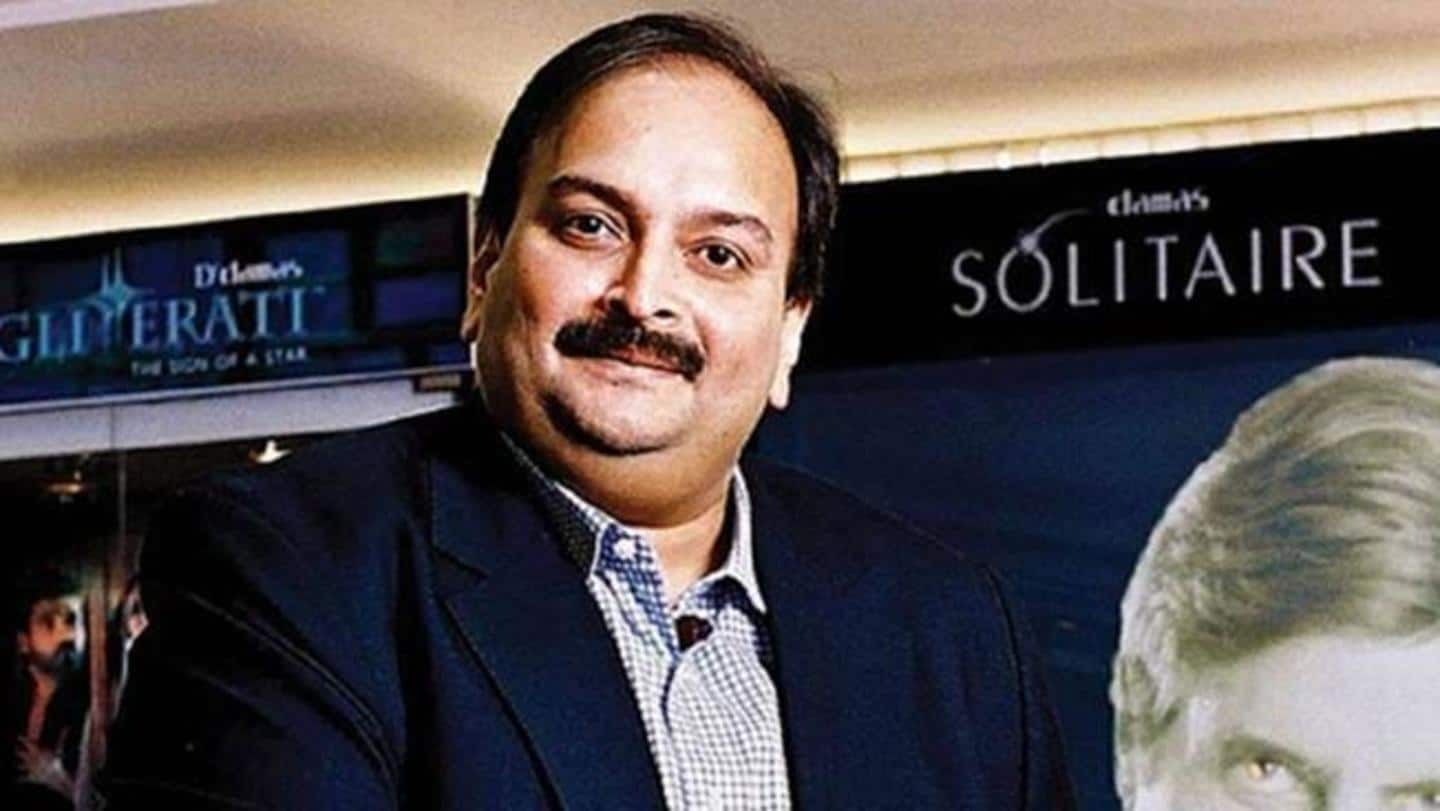 The lawyer of Mehul Choksi says he cannot be sent back to India because he is no longer an Indian citizen
The Indian government has sent a particular aircraft and legal documents to Dominica for the immediate deportation of absconding diamond dealer Mehul Choksi.
Despite the Central government's efforts to revoke Choksi's citizenship, the presence of the Bombardier Global 5000 at Dominica's Doughlas-Charles airport provided the Centre with a signal of its keenness to get Choksi back.  
Choksi should be returned directly to India rather than to Antigua, according to Browne. However, Indian authorities sent an aircraft to Dominica on May 28, where Choksi is being held by law enforcement. In response to Choksi's lawyers' claim that the alleged fraudster was abducted and whisked away to Dominica, the Caribbean leader denied the claim. Nevertheless, Choksi and his girlfriend traveled to Dominica, according to Browne.
Several Delhi sources report that Dominica's government is willing to work with us. Choksi, however, has engaged expensive lawyers in both Dominica and Antigua and Barbuda, and they remain concerned about the attitude of the courts in both jurisdictions. Moreover, the opposition parties in Antigua and Barbuda have also been enlisted, as Browne said.
Considering Dominica is a small island with a small airport, the government decided to charter a Bombardier Global 5000 from Qatar Executive. Aircraft that can travel approximately 500 miles without refueling can be handled by it. In contrast, Bombardier can fly over long distances. On Thursday afternoon, it took 12 hours to fly from Delhi to Dominica, stopping only in Madrid for refueling.
In case they succeeded in capturing Choksi, Delhi authorities wanted to avoid too many stops.
Choksi's lawyer argues that the court should not order his repatriation since, after acquiring Antiguan citizenship, Choksi no longer possesses Indian citizenship. The matter will be heard by the court again on Wednesday. A significant development for India was Browne's assertion that Choksi's Antiguan citizenship remains unresolved.
The jet is there, I confirm. According to Browne, the Indian government has sent documents from the Indian courts to verify that Choksi is a fugitive. I believe those documents will be used in the case next Wednesday," he said.
On May 26, they detained Choksi for illegal entry to Dominica after traveling with his girlfriend there, Browne said, accusing him of denying Choksi his legal rights. Browne has accused the opposition leader of financing them with Choksi's money. A lawyer representing Choksi claims he was kidnapped and taken to Dominica by Indian-sounding men.
There is information that Mehul Choksi may have gone to Dominica with his girlfriend for dinner or a good time, and he was caught there. However, as reported by Antigua News Room, Browne said deporting him would have been a monumental mistake since he is a citizen of Antigua.
Browne noted whether it is settled citizenship or not, "they will ultimately revoke his citizenship if he is sent back to Antigua." He was still protected by constitutional and legal protections, although his citizenship was never settled."
Economic offenders fleeing country should return, says PM Modi
"We used policies, law, and diplomatic channels to return fugitives [economic offenders]. There is no doubt about it – return to your country. "We will continue to take these steps," says PM Modi
Narendra Modi said his government is bringing back high-profile economic offenders using all channels, including diplomatic outreach, leaving them with no choice but to return home.
During a symposium on credit flow and economic growth, a head of the Bank of India told reporters that he would stand by any loans given in good faith by banks.
We used policies, laws, and diplomatic channels to bring back fugitive [economic offenders]. Return to your country – that's the message. This effort will continue," he said. No particular offender was mentioned by him, however.
Vijay Mallya and Nirav Modi wanted, for bank frauds and money laundering, have recently been the targets of India's extradition efforts.
It has been reported that the Prime Minister will promote the recovery of *2 lakh crore of stressed assets through the newly set up National Asset Reconstruction Company (NARCL).
As a result of his government's efforts since 2014, the financial health of banks has greatly improved.
To boost the economy and make India self-sufficient, Indian banks must play a crucial role.
We are in an era when wealth creators and job creators are needed more than ever. "The banks of India must now take proactive steps to improve their balance and wealth sheets," he declared.
Rather than being approvers and their customers being applicants, banks should adopt a partnership model, according to Modi.
It is crucial to unlock citizens' potential when the country works hard to achieve financial inclusion.
According to Mr. Modi, the reforms implemented by the government in the banking sector have greatly strengthened the industry in the last six-seven years.
They addressed the NPA problem, recapitalized banks, and their strength was increased. Our reforms included the Insolvency and Bankruptcy Code [IBC], reforms of numerous laws, and the empowerment of the Debt Recovery Tribunal," he explained.
Moreover, Mr. Modi urged banks to provide business and small and medium enterprises (SMEs) with "customized solutions."
Customers don't come to banks. So, in addition to promising to "stand by them like a wall" for every honest decision they make, he said that bankers would have to go to them, in the words of one banker.
According to Mr. Modi, banks will become laggards if they do not adopt Fintech with a "big thinking and innovative approach." He said he aimed for a global target of 100 digital clients per bank branch by August 15, 2022.
Investing in ideas is now the time for the banking sector in India. But, first, startups need to be supported. As an idea, a startup has no assets.
You [banks] don't lack resources or data. "As the nation commits and targets, you [banks] will continue to reform," he said.
In recent years, steps have been taken to strengthen the banks' capital bases.
In the public sector, non-performing assets (NPAs) are at the lowest level in the last five years as banks have sufficient liquidity and no backlog for provisioning bad loans. As a result, international agencies have upgraded their outlooks on Indian banks.
After analyzing the needs of customers, companies, and MSMEs, the Prime Minister urged banks to provide customized solutions.
Jan Dhan Scheme implementation has been praised by the banking sector as well.
Prime Minister Harper said that banks should be proactive in helping to drive growth. By giving Indian manufacturers an incentive on production, the government is doing the same through the Production Linked Incentive (PLI) scheme.
Manufacturing companies have been encouraged to increase their capacities and become global companies through the PLI scheme. Through their support and expertise, banks can help make projects viable, Modi said.
The banking sector is now in a strong position because of the reforms implemented over the last six-seven years… NPAs of banks have been addressed, banks have been recapitalized, bankruptcy laws have been brought in and debt recovery tribunals have been strengthened," Mr. Modi added.
As public sector lenders consolidate, they can raise funds from the market. As a result, a large, strong capital base, good liquidity, and no NPA backlog have been achieved thanks to the banking reforms.
It is your responsibility to build a nation… "Banks can play an important role in helping India become more self-sufficient," he said.
edited and proofread by nikita sharma