Business
Top 10 Most Promising Dedicated Server Companies In India 2022
Top 10 Most Promising Dedicated Server Companies In India 2022
Physical servers that are dedicated to a single tenant are dedicated servers. However, even though dedicated servers cost more, they are one of the most popular hosting servers around the world. Cloud storage giants like Amazon and Microsoft offer dedicated server hosting services. They offer metal servers, which are updated versions of dedicated servers.
Clients can configure the server to suit their performance, security, and reliability requirements. Dedicated servers are, in the end, very beneficial. In contrast with dedicated servers, there is no overhead from hypervisors on bare metal servers, while they can be virtualized on cloud services. Increasing application performance in this way is another benefit.
You need more resources by an normal hosting plan or a VPS. Sites that often need their own space, which is usually rather expensive. You should choose from the best-dedicated server hosting providers if you are going to spend that kind of money. You can even run big games like ARK on a dedicated server (with the right hosting plan). Bottlenecks and downtime resources dedicated exclusively to your site. Conversion rates and visitor retention can be improved by improving user experience.
A dedicated server hosting plan should include the following features
Hosting plans that are cheaper requires you to share resources. Dedicated hosting is designed for those who have outgrown other options. The server you own required specifications, so you have full access to it.
If you are trying to choose which dedicated server hosting providers are the best, you already know some of the features to look for. To name a few:
This section describes the type of Central Processing Unit (CPU) used

What is the number of CPU cores, and what is their clock speed

Storage space provided by the hotel

RAM (Random Access Memory) is available on a server

What is the bandwidth capacity of the server

There are several dedicated IP addresses assigned to you

A description of the server's OS
Keep in mind, that servers have a different CPU architecture than a desktop computer. When looking for dedicated hosting.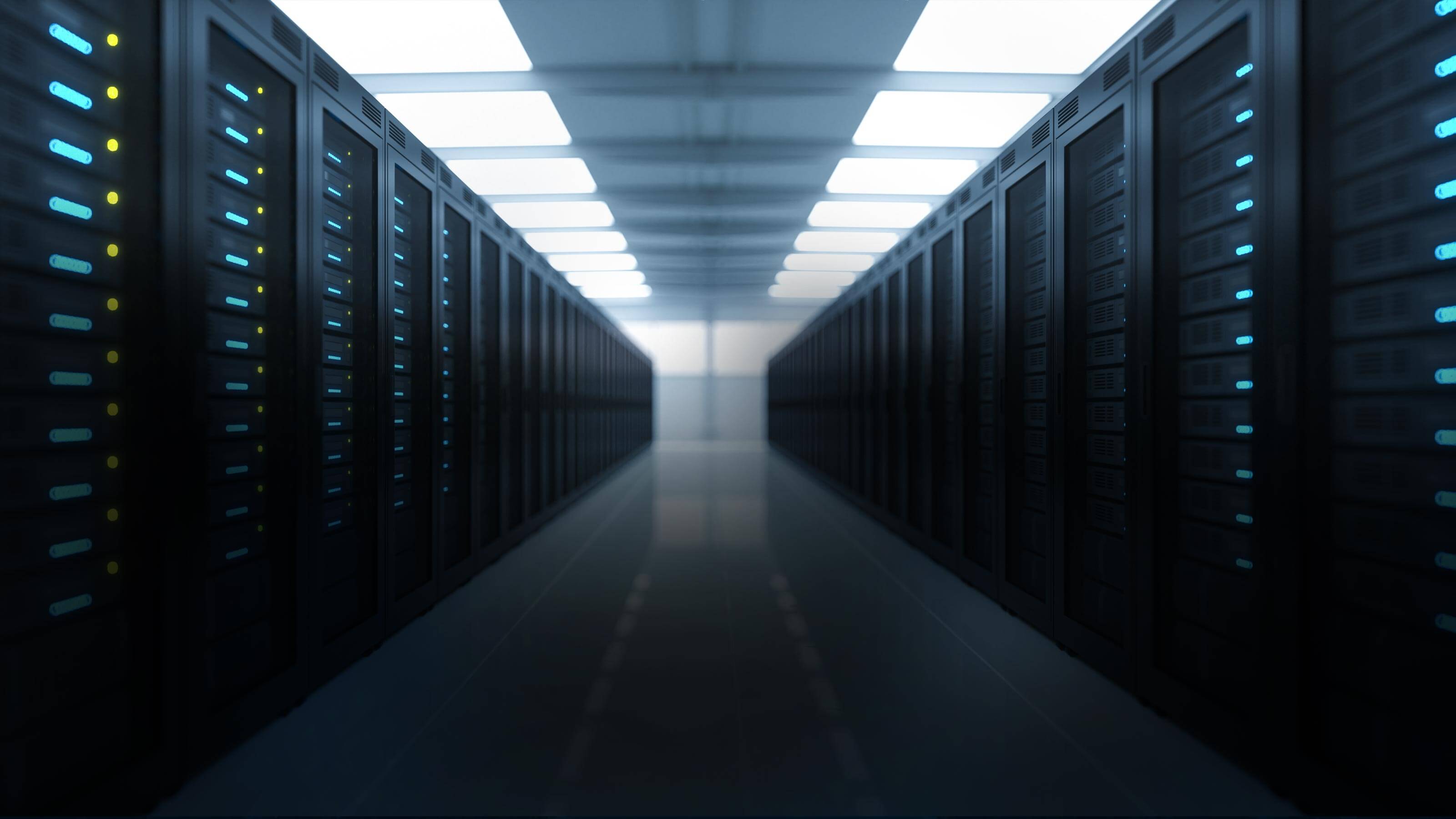 Most entry-level dedicated hosting plans come with less RAM than consumer-grade machines. This is because these machines are only dedicated to operating your website. In many circumstances, large quantities of memory.
Given the high cost of dedicated hosting, you like to make sure you're not overspending for your requirements. WordPress may function on several managed WordPress hosting options to pick from.
Most dedicated servers, on the other hand, start at four cores and eight gigabytes of RAM. 
WHAT DOES IT MEAN TO HAVE A DEDICATED SERVER?
A dedicated server, is a type of hosting service that give you access to a full server and its resources. The server's software and hardware are yours to keep. You use its numerous modules for whichever purpose you like.
Hosting provider will assist you in installing Linux or Unix on your dedicated server, and you will be able to have it up and running at your leisure. A dedicated server may be restarted whenever necessary, and the software it runs.
A dedicated server's memory, hard disc, storage capacity, network access, and computing power would all be yours. If you opt for a dedicated server, no other company will be able to use your software/hardware resources.
When it comes to hassle-free hosting, e-commerce enterprises that receive thousands of requests every day should go for a dedicated server facility.
3 BENEFITS OF HOSTING ON A DEDICATED SERVER
Dedicated hosting is slightly more expensive than shared hosting and slightly more expensive than VPS hosting. Here are three advantages of hosting your company's website on a dedicated server.
PERFORMANCE
The best benefit of owning a dedicated server is this. Because you have complete control over your website's space and bandwidth, you can accomplish a lot with it while keeping it up and running 24 hours a day, seven days a week. This is the most common issue that businesses that are based on shared servers encounter. The server's ability to handle the load among all websites running at the same time compromises a website's performance.
If your web host doesn't provide you with good support, your website might be unavailable for up to half an hour, and sometimes even 4 or 5 hours. Managing such events requires a dedicated server, so you do not lose out on any such opportunities.
SECURITY
It is the most popular hosting company for WordPress websites, particularly over the years. A dedicated server means that the confidential material of everyone who visits your website and transacts with you is kept for both you and your host. While shared servers provide data protection, a dedicated server eliminates.
Because no third party is hosted on another server like you, there is no risk of inadvertent data leakage or manipulation!
Dedicated Server Companies In India 2022
Bluehost
Bluehost is the most prominent and cost-effective web hosting services available. In our Bluehost hosting review, we look at what's behind the scenes, how good the platform is, and whether it's the best fit for your next website project.
It's obvious just by looking at the homepage of BlueHost that makes so many people fall in love with it.
To begin with, Bluehost offers a wide range of hosting services, not simply ordinary website hosting.
Furthermore, their rates are extremely reasonable. In addition, you will receive several free goodies. As a result, the entire cost of starting a site is significantly lower than what you'd have to pay if you went with the competitors.
In Bluehost's web hosting portfolio, this is the most affordable option. These plans are typically chosen by customers who are genuinely unaware of having a website and the necessity for web hosting.
The above-mentioned basic WordPress shared hosting is exactly that: basic. Bluehost, on the other hand, offers a Managed WordPress service that is more advanced.
The managed hosting package takes care of all the technical aspects of setting up and maintaining your WordPress site for you, unlike the basic version.
To put it another way, if you choose managed WordPress hosting, you won't have to worry about anything connected to keeping your site up and running. Instead, you may concentrate solely on establishing and promoting your website.
Managed plans also provide you greater power behind the scenes, which is vital for sites that have a strong market position and receive a lot of traffic.
Bluehost also has a special WooCommerce-enabled WordPress hosting package for eCommerce stores. Some WooCommerce-specific elements are pre-installed on such plans (WooCommerce itself, an optimized theme, payment processing tools, security, extras).
If you're searching for a host because you're going to open an online store, this is most likely the best option.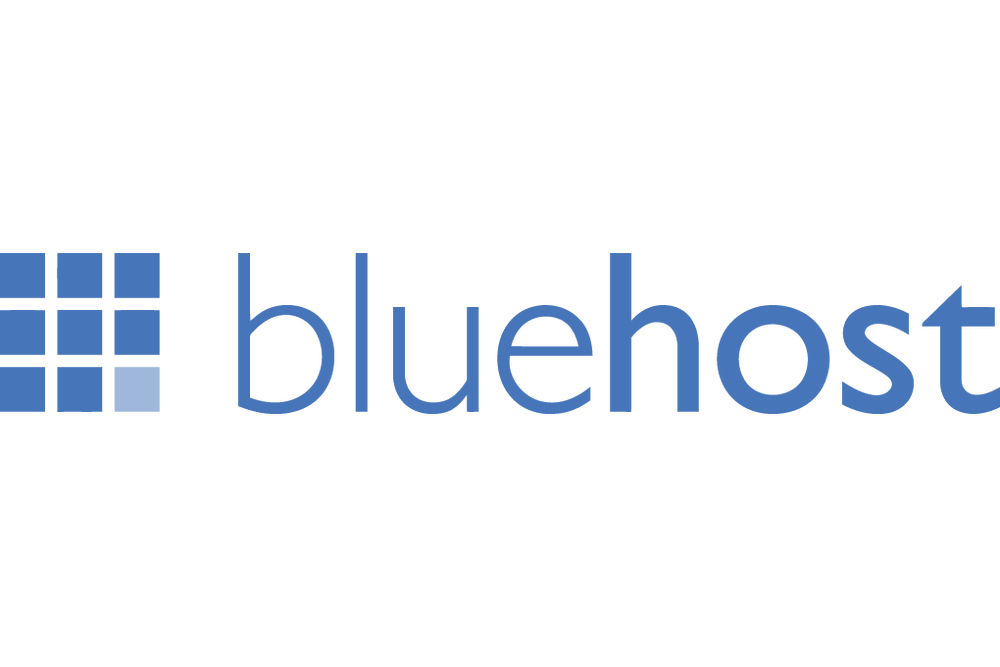 HostGator
For those who don't know what shared hosting is, it's a type of web hosting that lets multiple sites live on one server. Whether you are running a full-featured e-commerce site or simply posting your daily updates on a blog, you need a website. You'll need a hosting web service in any case. The functional cloud, virtual private server (VPS), WordPress, and dedicated server solutions offered by HostGator make it a top pick. The company's shared plans, on the other hand, stand apart in a competitive web hosting market. HostGator's shared hosting package is so good that it's our Editor's Choice for that hosting category.
Because sites share server resources (thus the name), a huge traffic spike on Site A can, regrettably, negatively impair Site B's performance. If you're searching for a low-cost solution, shared hosting is a decent choice; unless you want additional server resources dedicated to your site, you'll need to go with VPS or dedicated hosting.
HostGator offers month-to-month shared web hosting options but strongly encourages you to sign up for longer durations, beginning with six months. I don't like how HostGator automatically signs you up for a three-year contract throughout the signup procedure. It's one thing to persuade people to forego month-to-month service, but forcing them into a three-year contract right away seems excessive.
However, HostGator provides a range of Linux and Windows-based shared hosting packages, which are designed to grow with small and medium businesses. The Hatchling plan (starting at $10.95 per month with an annual plan, or $3.95 per month with an annual plan) includes unlimited disc space, monthly data transfers, databases, and email addresses, as well as support for one domain and third-party applications like content management systems and e-commerce platforms.
The Baby plan (beginning at $11.95 per month, or $5.00 per month with an annual plan) adds unlimited domains to the Hatchling package. The top-tier Business plan (beginning at $16.95 per month, or $7.95 per month if you sign up for an annual plan) offers highly specialized features, including a toll-free number for your company and a private SSL (secure socket layer) certificate.
Hosting plans from HostGator include unlimited storage, emails, and databases, providing businesses with the capability to grow exponentially. Ultimately, HostGator is our Editors' Choice for shared hosting services. We are extremely satisfied with their service.
HostPapa
It is based in the Canadian province of Ontario. HostPapa was founded in 2006 and now has operations in the United States, the United Kingdom, Australia, Singapore, India, Mexico, and several European countries. Shared hosting, VPS hosting, domain registration, and a website builder are among the services offered. On its servers, HostPapa guarantees 99.9% uptime.
On the HostPapa servers, there are currently over 200,000 websites. On the website, new clients can choose from a variety of plans. Users get a free domain name, free website migration, free website builder, unlimited disc space and bandwidth, 1-click Script Installs, automated website backup, unlimited email addresses, and free Cloudflare content delivery network activation when they sign up for a hosting plan. The support team is accessible 24 hours a day, seven days a week, to assist with relocating, downtime, renewal, technical assistance, and other issues.
HostPapa accepts Visa, MasterCard, American Express, and PayPal for payments for new plans. If you are a new customer, you can cancel within 30 days for a full refund if you cancel within 30 day period. Efforts to fix problems with migration, billing, new accounts, cancellation, or any other type of account should be directed to customer service through a support ticket or by phone or email.
Hostinger
You'll need somewhere to set up your account, but are they all so costly? Enter Hostinger, a website hosting company situated in Lithuania that offers incredibly low prices. But are the service's constraints too limiting, or does it provide enough to be regarded as one of the finest web hosting services for creatives? In this Hostinger analysis, we will assist you in making your decision.
For creatives, Hostinger gives a variety of options to choose from. For the first term, the lowest shared hosting plan is $0.99 per month, rising to $2.99 for successive terms. You'll have to pay for four years on end to get this rate. Plans with more storage space and bandwidth cost more, as do shorter terms. But even the cheapest plan includes 100GB of storage, 10GB of bandwidth, and WordPress support, so it is perfect for launching a small portfolio website.
You can also use Hostinger's website builder, Zyro, instead if you don't want to set up your WordPress site. An unlimited plan, however, starts at a reasonable $13.99/month but includes only 3GB of storage and 1GB of data transfer. Plans start at $12.99/month but include 1GB of storage and 3GB of data transfer. An e-commerce plan starting at $22.99/month is required if you want to sell online.
You can build your website with Hostinger's Zyro website builder software. The best part is that you won't have to touch a line of code. The code is generated by Zyro for you rather than you dragging and dropping items onto the pages. 
Your website can be created into an online store by choosing an e-commerce template, adding products, setting shipping options, and publishing it. Using this system, you can sell a few products through your website.
Bigrock
It is a relatively unknown web hosting company. It's a subsidiary of the Endurance International Group (EIG), which also owns BlueHost, HostGator, and iPage.
Burlington, Massachusetts, is the company's headquarters. Its quick expansion has enabled it to create new offices all around the world. They employ over 2,700 people who work day and night to ensure that consumers are satisfied.
Throughout its ten-year existence, the organization has won the love of over 4.7 million clients. The explanation for this is that it does not directly compete with the industry's major dogs because it caters to budget-conscious individuals. BigRock Hosting also sells other services such as backups, domain registration, and premium security.
BigRock Solutions LTD provides dependable services that are supported by enterprise infrastructure. It operates two data centers in the United States and India, each of which is connected to a tier-1 premium bandwidth supplier.
Emergency systems, mains electricity, and batteries are used to power the servers.
To maintain server spaces cool, redundant air conditioning is installed, and systems are constantly tuned to allow the gear to perform at its best.
BigRock employs a seven-layer comprehensive approach to data protection to keep hackers away. Firewalls, intrusion detectors, and DDoS mitigators are just a few examples. A team of system administrators is waiting to set up rules, monitor and audit all procedures.
Site Ground
When you choose a web hosting service, you have many factors to consider. Features such as pricing, storage, and customer support are of interest to a broad customer base. Furthermore, it includes business-oriented features (for example, e-commerce and server location). All of these difficulties are addressed by SiteGround, and they do so well. It provides a good amount of hosting options, a variety of performance-enhancing features, and great customer support. SiteGround is a good web hosting provider for individuals and small businesses, despite the lack of VPS, dedicated, and Windows servers.
If you're looking for a low-cost web hosting option, a hosting provider is the way to go. Several websites are housed on the same server with shared hosting, decreasing the overall cost. However, because multiple sites share the server's computer capacity, your site's speed may be harmed if another bunk-mate experiences a massive traffic spike due to a Reddit hit.
Despite the relatively high prices for SiteGround's plans, you can save money by signing up for introductory deals and committing to a longer term. Below is a picture of them. The StartUp plan (beginning at $14.99 per month) comes with one website, network traffic adequate for 10,000 monthly visits, 10GB of storage, a one-year free Secure Socket Layer (SSL) certificate, unlimited email, daily data backups, and support for Cloudflare (more on this later).
The GrowBig plan (which starts at $24.99 per month) expands on the basic plan. It includes everything in the previous tier, databases, 20GB of storage, plus support for limitless websites, site staging, and network traffic capable of 25,000 monthly visits.
The GoGeek plan (which starts at $39.99 per month) is designed for even bigger sites. GrowBig is taken to the next level with network traffic "appropriate" for about 100,000 monthly visits, 40GB of storage, and priority support.
Those who sign up for SiteGround's annual plans automatically receive a discount of $6.99 per month on StartUp, GrowBig, and GoGeek, respectively. Furthermore, SiteGround claims that it can manage more visitors than the mentioned limits, but only on a one-time basis per month (for example, when your site receives a Reddit hit). I applaud SiteGround for being transparent about its limitations; most web servers, especially those that advertise for "unlimited" visitors and/or data, have traffic limitations buried in their terms of service.
SiteGround has good shared hosting plans, although they're not as comprehensive as HostGators'. The Editor's Choice for shared web hosting services meets SiteGround's requirements and also allows users to choose a Windows-based server. HostGator's Windows servers will appeal to businesses that are deeply involved in Microsoft's web ecosystem.
InMotion 
Five dedicated IPs are provided by this provider. For inMotion's Essential plan, the SSD storage holds 1TB, the CPU features four cores, the data transfer rate is 15TB, and there are eight threads. Dedicated server packages are also available, including packages with up to 1TB of RAM, 50TB of primary storage, 25TB of monthly transfers, and more. 
There is more to it than just being in complete control of your dedicated server farm. The InMotion platform can handle websites with extreme traffic, sophisticated content, and speed requirements. Your websites will run smoothly on InMotion's dedicated hosting services.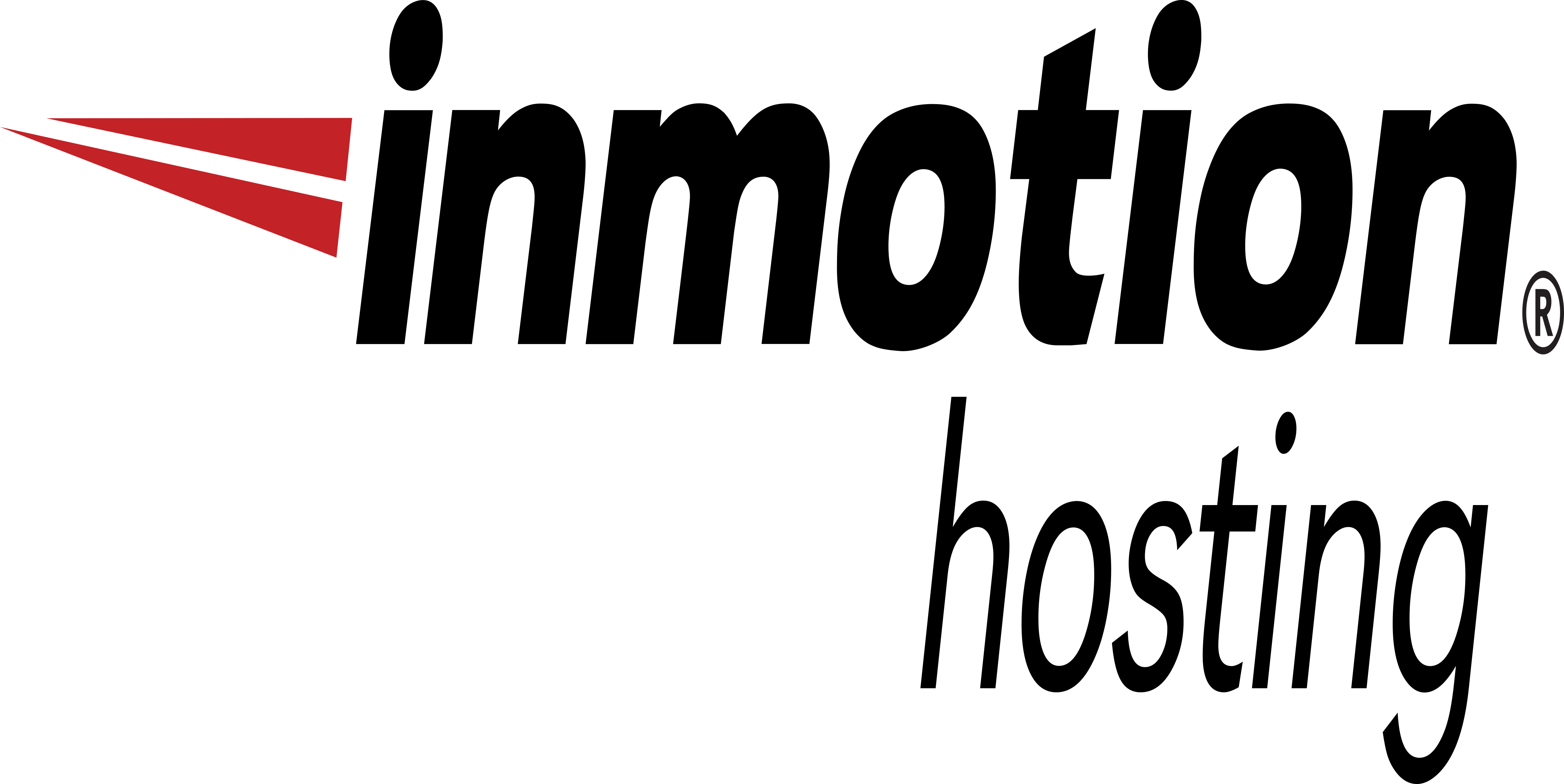 GreenGeeks
To be available on the web, a website must be located on a server. Customers that don't want to pool resources and space with a lot of other websites but don't need a fully dedicated server can use virtual private servers.
Shared hosting is a popular and cost-effective alternative, but it frequently comes with an unpredictable allocation of disc space, CPU power, and memory. Customers who use VPS hosting benefit from increased capabilities, security, and speed.
Greengeeks.com was founded in 2006 in Los Angeles. While retaining a clean, green image, the company has developed to be an industry leader. Web hosting has a great impact on the environment, but GreenGeeks purchases wind energy credits to offset their emissions.
From data centers in Montreal, Phoenix, Chicago, Toronto, and Amsterdam, all services provide fast, secure, and scalable hosting. Potential customers can also enjoy 24/7 customer support, a 30-day money-back guarantee, and 99.9% uptime. 
The Advantages of Using GreenGeeks for VPS Hosting
GreekGeeks provides email, phone, and live chat service 365 days a year, 24 hours a day, seven days a week. Their ability to provide excellent customer care makes their technology available to those who are unfamiliar with website hosting.

Involved: When you set up your account with GreenGeeks, it will be maintained 24 hours a day, seven days a week. Issues are quickly resolved, frequently without the user's knowledge.

Ensure your safety: GreekGeeks is at the cutting edge of secure website hosting, utilizing account seclusion and Private vFS to safeguard customer information.

Quick: With the latest advancements for rapid data storage, GreenGeeks boasts exceptional server speed throughout the board.

Professionalism: The online hosting industry has a carbon footprint that rivals that of air travel, yet GreenGeeks offsets 3000 percent of its toxins with wind power.
A2 Hosting
Because there are so many web hosts fighting for your money, it requires a unique company to stand out and establish itself deserving of your money. Web host A2 can do so because of its amazing packages, excellent uptime, and excellent customer support. While some of A2's prices are relatively high and it does not offer Windows server options, its high-quality WordPress plans place it at the forefront of the WordPress hosting pack. 
Shared hosting must be on your agenda if you want to establish a site without investing a lot of money. Shared hosting puts your website on a server with a lot of other websites, comes to sharing server resources, and saves money on hosting.
It's a good way to get cheap hosting services, but it's not very powerful. The primary disadvantage is that other sites sharing your server can cause your site to slow down—or even go offline—if they crash or experience a large traffic spike.
The Startup Turbo Boost, Drive, and Turbo Max are the four tiers of Linux-based shared web hosting offered by A2. The Startup features unlimited monthly data transfers for $2.99 per month and 100GB of SSD storage; however, you can only have one domain and 25 email accounts. Drive ($4.99/month) expands on Startup by providing email addresses, limitless storage, and domains. Turbo Boost (beginning at $9.99 per month) outperforms the other two by transferring data to NVMe SSDs on A2's AMD EPYC servers, resulting in faster performance. 
Turbo Max (beginning at $14.99 per month), which boosts the web server's resources. The memory has increased from 2GB to 4GB, and the servers now have four cores instead of two.
These are good plans, but they fall short of what HostGator has to offer. Each shared hosting plan from the Editors' Choice for shared web hosting services includes monthly data transfers, unlimited storage, and email addresses. If you're interested in learning more about shared hosting, HostGator is a good place to start.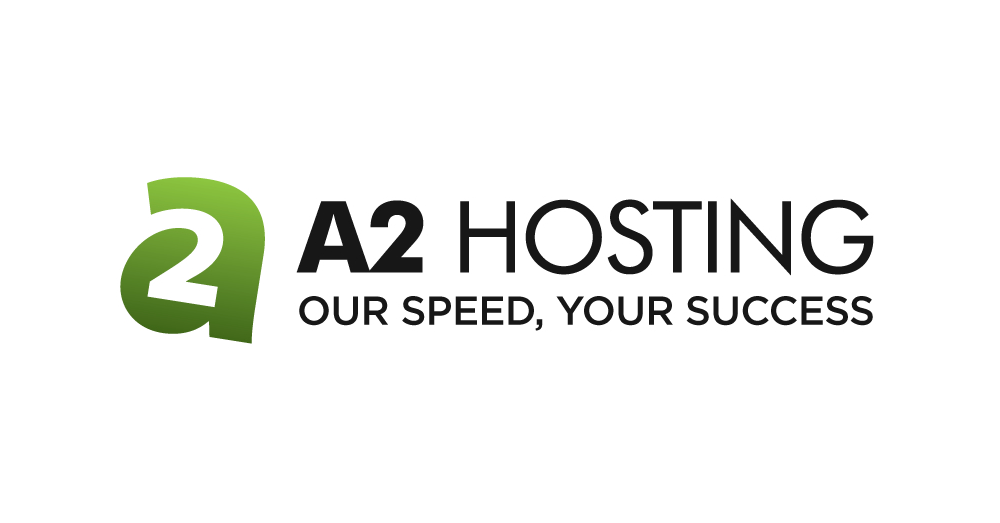 WP Engine
WP Engine is the leading provider of Managed WordPress Hosting and WordPress technology, powering 1.2 million mobile apps for over 150,000 customers in 150 countries. According to W3Techs, WP Engine has become the most popular WordPress platform, managing more WordPress sites amongst the top 10 million than anyone else. It's also WordPress's fastest desktop and mobile platform.
The company's growth model has changed, and it will now be organized around three core business lines to better meet the demands of Enterprise, SMB, and International customers. Each product line has its own user experience, with sales and marketing teams dedicated to those clients alone.
The Enterprise Business Unit will be led by Lisa Box, Senior Vice President and General Manager. The SMB Business Unit will be led by Seth Halpern, Senior Vice President and General Manager, while the Global Business Unit will be led by Fabio Torlini, Senior Vice President and Managing Director.
WP Engine's Chief Operating Officer, Jason Teichman, stated, "Over the past few years, WP Engine has recognized and scaled new possibilities in the most critical, higher places of WordPress." "These improvements are intended to improve predict future digital needs, establish long-term market leadership, and enable us to scale much further than our 150,000 global clients who power over 1.2 million digital experiences," says the company.
I'm looking forward to seeing how our new business units' executives and WP Engine's very can help our customers expand their businesses faster in 2021."
Lisa served as Senior Vice President of Corporate Development and Vice President of Agency and Technology Partnerships at WP Engine, where she was responsible the company's growth strategy, market leadership, and customer value through acquisitions and strategic partnerships. Lisa worked as a Vice President of Business Development at Endurance International Group and Oversee.net before joining WP Engine. She's has an experience with Internet REIT, SiteStuff, and Trilogy, where she was in charge of sales and marketing.
He was formerly the Vice President of North American Sales, where he was responsible for providing customer service to all of the company's North American customers before taking on his current role. A leading SaaS company during their hyper-growth phase, he held an array of strategic roles over seven years at Workday, where his technology career began. He has almost 20 years of experience in the technology industry, working as an Operations, Sales Leadership, and Marketing professional at companies such as LeanDNA, SAP, and Siebel Systems.