Business
Top 10 Promising & Scalable Startups In Jabalpur
Top 10 Promising & Scalable Startups In Jabalpur
Startups: To develop the pitching and fundraising skills of the emerging Indian talent, the two-day Bootcamp intends to equip startup enthusiasts with cutting-edge entrepreneurial skills to transform their ideas from early-age innovation into global tech startups.
There will be a two-day workshop conducted by the Jabalpur Incubation Center (JIC) under the supervision of Karmvir Sharma. It will host the District Collector and Nidhi Singh Rajput, the Chief Executive Officer of Jabalpur Smart City. The workshop at St. Aloysius College Jabalpur by the ED Cell of the Autonomous Institute in association with the Jabalpur Incubation Center.
On the 1st day of the workshop, students will receive an introduction to the startup ecosystem, and the event will conclude with an address by four young entrepreneurs from the city. Students receive information related to startup funding and pitching on the second day of the workshop.
Jabalpur is smartest cities in India which offers many startup opportunities. With this in mind, the Jabalpur Incubation Center extensively encourages young researchers to take their innovative ideas and turn them into sustainable solutions that contribute to their community's economic development.
JSCL, Madhya Pradesh State Government Company, designed and operates Jabalpur Incubation Center (JIC), a startup growth and entrepreneurship centerpiece.
High-Speed Internet, Co-working Space, Mentorship, Networking, Mentorship, Fund Raising, Office Supply, and Fund Raising are just JIC's services to startup companies. It has already incubated more than 43 startups — Recooty, Omezyo Ecom, Adverto, and Homeguruji — and raised 129 lakh in the capital.
1. MBG Card
MBG Card, based in Jabalpur, supports its clients in developing their online businesses. Clients can obtain mobile apps, mobile websites, and automated marketing tools with more than 20 features from this company.
Since the launch of Jio in 2016, the Indian economy has been digitizing. However, the digital disruption intensified over the past year and a half due to the COVID-19 pandemic.
We became aware of the potential of online business because of the pandemic. Small businesses, however, may find it challenging to grow online.
IBG card, the Jabalpur-based company that deals with this issue, is working on a solution. Through its B2B SaaS product, the startup was founded in 2020 by Abhinavv Dubeyy and Prakash Bajantri.
It is an effective online marketing company offering its clients a wide range of features, including Android apps, fully functional websites, and automated marketing tools.
He realized that most firms, particularly small businesses, cannot get traction due to a lack of visibility and exposure.
"In Jabalpur, my hometown, one photographer gets orders from practically everyone," he explains. Other photographers exist, but they do not receive work since the discovery is not happening."
The company claims to have over 5,400 customers across 100+ business categories today. According to Abhinavv, MBG Card added 600 new clients just last month.
According to the co-founder, many small firms rely on traditional marketing and branding methods, which aren't helping them expand.
"Prakash and I met through a mutual acquaintance and talked about the hospitality business's issues. As the pandemic spread, we wanted to create something that would assist hotels in growing their businesses more effectively. Then we realized that in smaller cities, obtaining other products delivered at home, such as groceries, was difficult. While many firms could transport goods, they were difficult to find, especially because they were not advertised online," Abhinavv says.
The two created the MBG card to address this issue, a smart digital card that it can use instead of traditional business cards. This smart digital card was created so that businesses may share it with their customers online, on any platform.
"Traditional visiting cards are more likely to be misplaced. Aside from that, offline cards may not be able to offer a lot of information about the company. While it may provide contact information, it will not contain information about the USP. As a result, we began with the digital card offering," he adds.
Its product has now been broadened and improved to enable the digital transformation of small enterprises, which aids in the discovery and growth of revenue. It also aids in the acquisition and retention of clients and the maintenance of an online reputation.
While the goal is to empower small businesses, Abhinavv stresses that the services are available to any organization — from hotel chains to freelancers to Kirana stores — that wants to grow their business online.
The startup's clients are Tamanna Hotels, Hotel WOW, Zippy Laundromat, Tito's Night Club, Bombay Restaurant, and many others.
According to the co-founder, the bootstrapped business is currently considering raising seed funding.
Other major participants in this area, according to Abhinavv, include Google My Business, Just Dial, Dukaan App, and DotPe. "We want to digitalize one lakh firms by the end of this year," Abhinavv adds, "and then expand to a million in the next three years."
Company Overview
| | |
| --- | --- |
| Legal Name | My Business Growth Card |
| Industries | B2B SaaS product |
| Founder | Abhinavv Dubeyy and Prakash Bajantri |
| Founded Date | 2020 |
| Total Funding Amount |  NA |
| Investors |  Acquired |
2. TBS Planet
According to a comic book startup, thousands of copies of comic books are sold every month. In addition, animation, games, and a web series are in the future for TBS Planet, which also operates an Android and iOS app.
(Old jungle saying) Phantoms move faster than the eye can see. Any fan of Lee Falk's Phantom comics is familiar with the phrase Phantom rough on roughnecks (old jungle saying)… In addition to Phantom, Batman, and Spiderman comics, it raised many of us on Chacha Chaudhary and Indrajal comics. Rajeev Tamhankar was as well.
TBS Planet is a publisher of comics and graphic novels founded by a 28-year-old comic book fan.
Besides comedy and action superheroes, TBS Planet also features mythologies. A Flying Jatt and Shivaay are among the Bollywood movies that the team has partnered with.
The comics are released monthly (similar to Tinkle). In addition, the TBS Planet Comics app was also recently released on Android," says Rajeev.
The comics Rajeev read as a child inspired him to recreate the magic. In his father's view, comic books can encourage reading habits in kids; he bought several comics for Rajeev.
He been fascinated with doodles, illustrations, and cartoons. At age 10, I began to tear pages from my school notebooks and create my comics. "I have always wanted to be a comic book author," adds Rajeev.
Nevertheless, math and science were his favorite subjects at school. So Flipkart hired him after he graduated from IIT Roorkee with a degree in polymer engineering.
He created the Get Corporate Facebook page at Flipkart. In the reaction to its success, he decided to write a novel entitled Get Corporated before you get Fired! In 2014, it was released. After more than 10,000 copies were sold, Rajeev began receiving requests to write in a fun graphic book format.
By that time, he'd relocated to Xiaomi and was working on two distinct plots.
The first, Varun, was set in the post-Mahabharata era in the sunken city of Dwarka. In contrast, the second, Ved, follows an illusionist detective who solves cases using science and his understanding of history and geography.
On the other hand, TBS Planet was conceived when Rajeev visited his birthplace of Jabalpur over the New Year vacations.
He and his mother decided to declutter their attic. They uncovered many hundred mini-comics written by Rajeev when he was eleven years old during this task.
"It felt as if God had intervened. My mother, too, was encouraging. And I started looking for designers right away. Almost every one of my pals who could draw was approached. "Eventually, I ran with Tanushree, a childhood acquaintance who had opened a design firm with her husband Deb, and they agreed to do the Ved comic for us," Rajeev says.
The comic book was released on Amazon in July of last year. According to Rajeev, it became the number one bestseller in the comic book category on Amazon within 15 days.
He quit his job at Xiaomi and founded TBS Planet after realizing he was onto something.
Rajeev says their paperback comics are currently available at 150 railway stations, 120 bookstores, and all Comic-Con events. Reliance distributes the digital comics through its Jio Chat Mobile App, with over 2.5 million downloads.
Rajeev quickly realized, however, that starting a comic book business was not a simple undertaking. He claims that the correct narrative, sketching, inking, colors, and printing are required, with a strong focus on sales, distribution, finance, marketing, logistics, and operations.
Finding people engaged in the business was tough and willing to put in the time and effort.
Rajeev needed the proper team to make a dent in a world where Marvel and DC had all the finances and resources. He required hustlers and people who could persevere and complete the distribution and marketing tasks.
"I wanted somebody who could cold phone and put things up from the ground up," Rajeev explains.
Rajeev's network provided the first workers. Ram Soni and Salil Kolhe, both IIT Roorkee alumni, have been hired as Art Director and Sales Head, respectively, while Hardik Aggarwal has been hired as Manager, Business Partnerships. As Head of Operations, Mohit Tamhankar, an MBA, was hired.
Shashank Shekhar is the principal artist, and Sayali Shidore is the project head for TBS Planet.
On a freelance basis, the TBS Planet crew collaborates with many artists.
"Our first employee, Nagamaniji, is the heart and soul of TBS. From Bangalore, she oversees our logistics. She is in charge of packing and shipping any orders placed on e-commerce sites. Rajeev adds, "She also oversees our customer support concerns."
The team claims to be close to breaking even after selling over 5,000 copies per month. They sell their books through bookstores, wholesalers, and e-commerce by establishing their own canopy shops. In addition, the team now claims to have partnered with over 120 brick-and-mortar establishments.
TBS Planet comics range in price from Rs 59 to Rs 159.
Despite having good sales, Rajeev says they were spending roughly Rs 50,000 per month on designing, team expenditures, and printing when they first started as a bootstrapped company. However, the possibility was intriguing, and they calculated that selling 5,000 comics of a single title was normally necessary to break even.
"We were a fraction of that number, but we were getting close."
Finally, we raised an undisclosed amount of money from ten angel investors to form an angel fund."
The Indian comics industry is rapidly expanding. Graphic India, for example, is a well-known player who uses mythology as a subject. However, Amar Chitra Katha and Tinkle, two older players, are still in high demand.
According to an IANS story, the Indian comic book industry is growing steadily, according to Karan Vir Arora, Founder of Vimanika Comics. It is expected to grow from a Rs 50-100 crore market to a Rs 1,000 crore market in several years. However, the industry has yet to mature in retailing and expansion.
"We hope to be India's Marvel," Rajeev says of the company's plans. We began with comic books, but we hope to expand into games, animation, web series, movies, and possibly a theme park in the future.
However, this year's focus is on the Indian comics market. We want Ved, Varun, and Karma, our main protagonists, to become household names. Next year, we'll focus on foreign launches, possibly expanding into additional content types."
Company Overview
| | |
| --- | --- |
| Legal Name | TBS Planet |
| Industries | Comics  |
| Founder | Rajeev Tamhankar  |
| Founded Date | 2016 |
| Total Funding Amount | $36.1B |
| Investors | 4,527 Number of Investors |
3. Adverto 
To automate buying digital billboard inventory, startup Adverto created a marketplace that allows users to place ads instantly.
A billboard always grabs attention. A tastefully designed billboard ad will always catch your attention, no matter where you are. Digital billboards are more appealing because they are more eye-catching and attractive to consumers. 
Anurag Soni of YourWeddingKnot, seeing these billboards, had a desire to advertise. 
But as it is an unorganized industry, we encountered many obstacles when we attempted to advertise on such screens. Anurag says they decided to make this ad tech more consumer-friendly by changing the ad delivery process and eliminating loopholes, seeing the immense potential for growth in such an unstructured market.
As a result, Anurag created Adverto. With the platform, digital billboard inventory can be purchased programmatically, and advertisements can be placed instantly through the platform's cloud platform and displayed through the Adverto bot to the right demographic. 
Adverto, a platform for online marketing combined with the Internet of Things devices, allows advertisers to geo-target their audiences and increase ROI on advertising by targeting a specific demographic. They also receive a proof-of-play report.
"We've passed the proof-of-concept stage and are currently working on connecting 100 displays across Madhya Pradesh," Anurag says.
The device, also known as a cam-bot, is mounted on digital out-of-home (DOOH) screens, giving it cloud capability and a vendor dashboard for inventory management. In addition, the accompanying screens with the devices deployed flash on the' Create Campaign' page. As a result, advertisers can view screen specifics and traffic information in the area.
"Even if the sponsor doesn't have the film, it can use photos, logos, and stickers to create the sideshow," Anurag explains.
Advertising campaigns are permitted for a minimum of one day, he said. You can also buy the ads in real-time. Using a mouse click, advertisers can now have their campaigns displayed on any digital billboard, like ads on Facebook and Google. 
Shrashabh Sahu, an expert in IoT, joined Anurag in foundingAdverto in 2018. Anurag met Sourabh Soni at an incubation center in Jabalpur, and he joined the team as the tech head. 
From Anurag's stint in Mumbai with YourWeddingKnot, Ashish Sharma, formerly of YourWeddingKnot's Mumbai sales team, joined the team. Currently, there are seven people in the startup.
There were several difficulties with digital advertising. Finding early adopters, convincing them of the necessity of digital out-of-home advertising, and setting an example for traditional advertisers were difficult. The team began with primary and secondary research and cold contact in several locations across MP to discover them.
The next obstacle was technological. "Our advertisers wanted a proof-of-play report because they couldn't audit their adverts playing in such remote regions," Anurag explains. We solved the challenge by creating our gadget that could operate any of these screens from the cloud and create proof-of-play reports."
Another issue for the firm was producing the videos, which were originally outsourced and took 15 to 20 days to complete. On its platform, Adverto provides advertisers with smart video assistants (image processing) to embed their pictures, insert logos, insert text, and use the startup's stickers to create slideshows.
Because they had to travel to remote places and manually upload and delete campaigns, all vendors or screen owners never accepted adverts for less than 30 days.
"We solved this problem with our device," Anurag continues, "which offers cloud management of the screen and automates the marketing schedule."
According to media sources, ad spending increased by 14% in 2018-19 compared to 2016-17. While WPP advertising firms specialize in digital billboards, companies such as Fliphound and AdQuick also operate in this market.
Adverto, on the other hand, is unique.
The company focuses on Indian businesses and brands.
On online transactions, the company works with 10 to 15% margins. The startup charges a commission for bringing the startup's automated ads to the screens. Our cam-bots will soon be used to implement cost/impression models, Anurag says.
Other revenue streams include screen owners subscribing to the device in exchange for cloud control. While Adverto's staff refused to reveal subscription prices, it did say that the company has produced Rs 9 lakh in income since its launch. Smart City – Jbp, Jubilant Foodworks Ltd., CASE, and Ashok Leyland are among its significant clients.
"Our clients use our technology in various ways, including displaying advertisements on LED billboards. For example, the smart city asked us to use our cam-bots to count the number of individuals who attended Kanwar Yatra. So we did that, and we used the identification data to set a world record. Besides advertising, Jubilant uses our gadget for internal communication," Anurag says.
Considering the DOOH industry more broadly, Anurag says, "We are considering targeting different markets geographically, by age and gender in the future.". Adverto will serve all areas where DOOH advertising is possible in the future.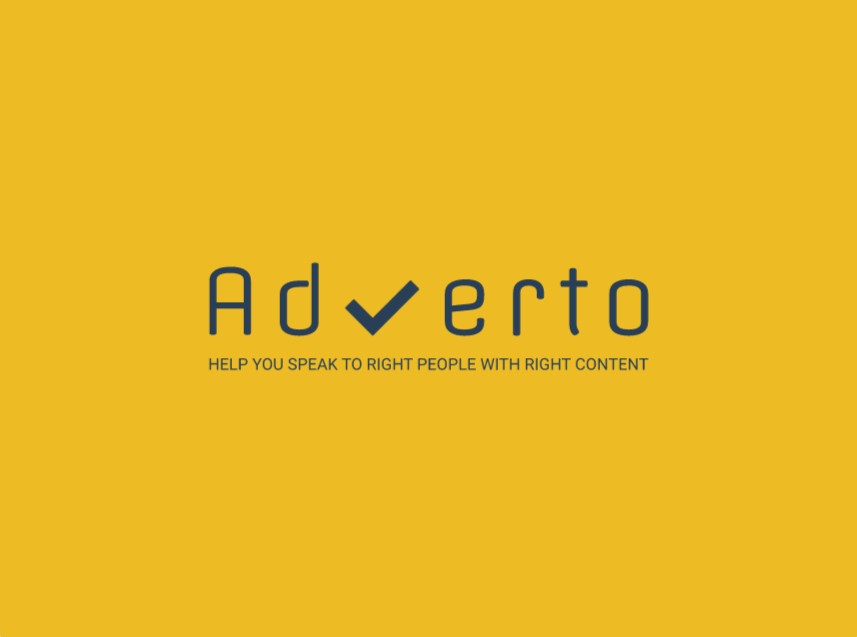 Company Overview
| | |
| --- | --- |
| Legal Name | Adverto |
| Industries | Combines a web-based platform with a connected device |
| Founder | Andrey Grunin, Dmitry Shamilov |
| Founded Date | 19 Jun 2017 |
| Total Funding Amount |  NA |
| Investors |  Acquired |
4. HomeGuruji 
Founded by Incubation Masters, Jabalpur Startups backed Startup (Home Guruji) operates as an aggregator and caters to students mainly from central India. Its primary investor is Pune-based angel investor Girjesh Vyas.
The Madhya Pradesh startup community has been steadily establishing its presence on its startup map. For example, incubation Masters company Home Guruji of Jabalpur Smart City Incubation Center, which acts as an aggregator and provides 1:1 classes to students primarily from central India, grows with Rs 25 lakhs in seed funding from angel investor Girjesh Vyas, based in Pune. Incubation Masters and Hyderabad Angles facilitated the Jabalpur Smart City Incubation Center funding.
English is the predominant language used in India's learning apps. However, they are primarily geared towards English-medium learners, even though Hindi has some content. Students in India study local languages in large numbers, and Hindi is the most popular language. Approximately 49% of Indian students attend schools in Hindi. It said this in a Dec 2016 report by DNA India. 
Nikhil Bhatnagar is the founder of HomeGuruji, and his team came up with this idea during COVID, where students from Hindi and English mediums can find tutors and notes on the platform based on the number of students studying in the local languages and their need for modern learning solutions in their local languages. 
As well as interactive learning and practice for information-intensive subjects, HomeGuruJi will venture into the competitive exam segment that has a lot of concept-heavy exams using machine learning and natural language processing.
HomeGuruji's founder's story is inspirational. When Nikhil Bhatnagar was still in college, he began giving home tuitions. But, he soon realized that other college students also wished to be teachers. During this time, he also learned that every student is different in terms of absorption power, and certain students will grasp concepts very well, while others may take longer to understand. So, he built the digital platform and figured out a way to digitally offer students tuition via the digital platform! He then started 1:1 personalized classes during COVID!
HomeGuruji not only assists parents in finding the best tutor for their children, but it is also assisting many youths in earning a good living by sharing their expertise. It can do all of this from the comfort of its own house. Nobody needs to leave their house to get a good education. HomeGuruji is now not only a curriculum-based educator but also a provider of services in a variety of sectors to help children develop holistically. We not only teach school courses here, but we also assist them in becoming better citizens.
We believe that education is for everyone. By focusing on the same, we assist impoverished children in their studies and assist students who attend small schools and lack the resources to study effectively. Furthermore, with their specific Mathematics classes, HomeGuruji intends to expand its services internationally in numerous towns and states.
This center opened in November 2017 and has since incubated over 100 firms. Jabalpur Incubation Center has a long list of success stories, and HomeGuruji is only one of them. The Government of Madhya Pradesh's Jabalpur Smart City Limited created and sponsored the Jabalpur Incubation Center, administered by Incubation Masters.
An excellent Government-backed accelerator, it anchors the startup ecosystem of Madhya Pradesh, central India.
Incubation Masters is a consultancy firm that works with smart cities and universities in India and worldwide on incubation, startup, trade, and export development. Currently working with 500+ startups, the majority of which are from India's tier 2 and tier 3 cities, and assisting local governments in developing the startup and innovation ecosystem.
Hyderabad Angles is a forum that brings together established angel investors and young entrepreneurs with creative business ideas. Founded in 2012 to support budding entrepreneurs, HA now invests in potential startups worldwide to produce real and intangible value.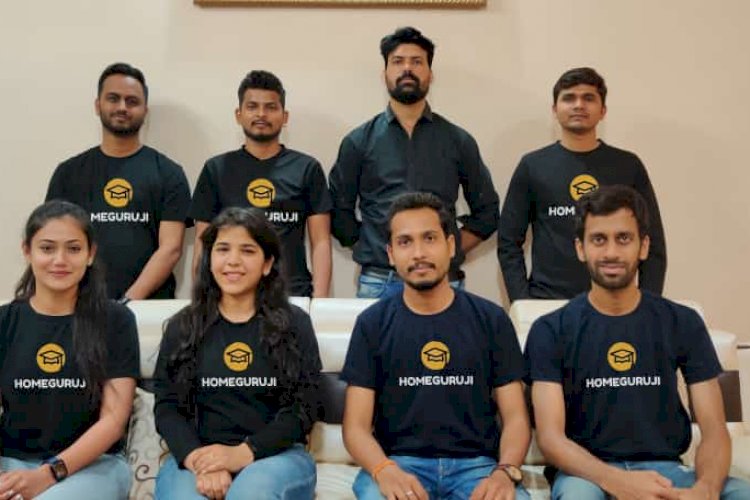 Company Overview
| | |
| --- | --- |
| Legal Name | HomeGuruji |
| Industries | Development |
| Founder | Nikhil Bhatnagar |
| Founded Date | 2018 |
| Total Funding Amount |  NA |
| Investors |  Acquired |
5. Anywhere
A major shift was noticed in working styles during Covid-19 as more people chose to work from home. Supreet Tare and his two friends observed this during the outbreak. Their combined experience in the IT industry has allowed them to see tremendous potential. The result is Anywhere.
Teams can meet online and manage their work with the help of 'Anywhere.' Organizations can adapt it to their processes. One platform manages all of a team's work, projects, content, files, calendars, events, and wikis.
In addition to being easy to use, it is flexible enough to cater to all departments. For example, as part of remote teams, sharing files is key, and with Everywhere Files, all files can be stored in one place & shared with the teams. Additionally, 'Anywhere Connect' allows teams to communicate, share information, and be inspired. The 'Anywhere Connect' feature has become increasingly important as teams go remote. Team members of all sizes can utilize Anywhere Tasks, Anywhere Files, and Anywhere Connect. With it, productivity is restored, and there is no need to juggle different tools and services to get a job done.
The first Indian project management tool, 'Anywhere,' is now available to a restricted group of Indian startups. There are free and paid versions with premium features that accommodate teams of up to 100 persons.
If a startup identifies its problems, 'Anywhere' can devise a strategy and develop products to address those problems. It is adaptable to existing procedures and does not require any training. In addition, the 'Anywhere' team helps companies 24 hours a day, seven days a week, 365 days a year.
'Anywhere' unifies all teams on a single platform, saving time. There's no need to buy a bunch of different tools. Google Drive, One Drive, DropBox, Trello, Monday.Com, Asana, Jira, Calandly, Confluence, Typeform, and ToDo has been superseded. In other words, it saves over 8 hours each week per individual.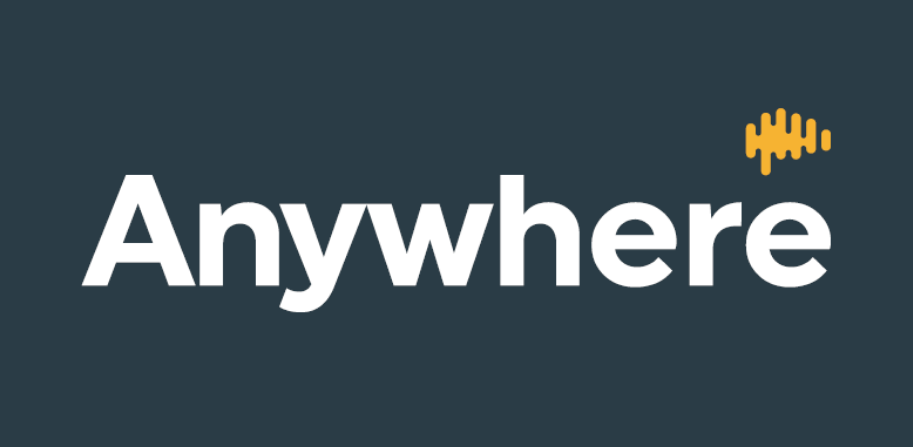 Company Overview
| | |
| --- | --- |
| Legal Name | Anywhere |
| Industries | Project management tool |
| Founder | Ralph van Slooten, Dean Noëll Klop |
| Founded Date | 01 May 2015 |
| Total Funding Amount |  NA |
| Investors |  Acquired |
6. Recooty
Businesses can use Recooty's recruitment management solutions. Create and maintain careers pages, schedule interviews, track applications, post job openings, and hire candidates. Top Rank, Engineering Babu, Cognic Systems, etc., are among our clients. Subscriptions are free.
Company Overview
| | |
| --- | --- |
| Legal Name | Recooty |
| Industries | Modern recruiting software |
| Founder | Avdhesh Solanki, Hardik Vishwakarma, Darshna Bais |
| Founded Date | 14 May 2018 |
| Total Funding Amount |  NA |
| Investors | Jabalpur Incubation Center  |
7. Saisun Payroll 
Saisun Payroll offers payroll management software based on the cloud. This program's features are bulk data management, payroll input, payslip generation, salary structure configuration, employee attendance management, etc. In addition, it offers reports like payroll statements, wage registers, salary registers, etc.
Company Overview
| | |
| --- | --- |
| Legal Name | SaiSun Outsourcing Pvt Ltd Company |
| Industries | Payroll management software |
| Founder | Mr. Shalesh Rajpal |
| Founded Date | 2018   |
| Total Funding Amount | NA |
| Investors | NA |
8. DoctoClinic
Solmeyvn Software offers DoctoClinic, a clinic management software. Patient management, appointment booking, record management, scheduling, reporting, billing, medication administration, payment transaction, and consultant management are available modules. There's also an SMS panel for sending out automated patient reminders. Solman Hospital Management System is another service offered by the company.
Company Overview
| | |
| --- | --- |
| Legal Name | DoctoClinic |
| Industries | Clinic Management Software |
| Founder |   |
| Founded Date | 2016 |
| Total Funding Amount | NA |
| Investors | NA |
9. PaySketch
Paypal transactions can be analyzed by PaySketch. This tool lets brands track, analyze, and monitor their PayPal transactions. In addition to insight into Paypal sales, tracking Paypal payments, and segmentation of customers by location and purchasing behavior, the solution offers insights into Paypal sales. Transactions are checked, and trend charts, graphs, highlights, and indicators are available in the desktop application. Additionally, three different pricing plans are available: standard ($4.99 per month), business ($5.99 per month), and professional ($6.49 per month).
Company Overview
| | |
| --- | --- |
| Legal Name | PaySketch |
| Industries | Business Intelligence application for Paypal transactions |
| Founder | Vivek Nanda |
| Founded Date | 01 May 2013 |
| Total Funding Amount | NA |
| Investors | NA |
10. TxtPad
TxtPad is a platform for taking notes in the cloud. It allows you to create notes from SMS messages, save webpages and tweets as notes, create notes boards, and organize notes using hashtags. YourStory and NetBigWhat have covered the app.
Company Overview
| | |
| --- | --- |
| Legal Name | TxtPad |
| Industries | Provider of a cloud-based note-taking platform |
| Founder | Anurag Tiwari, Sumant Dubey, Ajeet Singh Pawar |
| Founded Date | 2013 |
| Total Funding Amount | NA |
| Investors | NA |
edited and proofread by nikita sharma