Stories
300 Feared Dead: Why did Mariupol theatre say that they knew something terrible would happen?
Why did Mariupol theatre say that they knew something terrible would happen?
Russia-Ukraine War: Ukraine's president claims that approximately 100,000 people are stuck in Mariupol, without food, water, or power, and are shelled by Russian forces.
On Friday, Russia's defence ministry said that the self-proclaimed Luhansk People's Republic, one of two Russian-backed breakaway republics in eastern Ukraine, had "liberated" 93% of its territory.
According to Ukraine's deputy prime minister, a new attempt is being made to evacuate Mariupol.
According to local officials, the bombing of a theatre in the besieged city of Mariupol on March 16 may have killed as many as 300 people, according to witness testimony.
After the incident, the municipal council stated that it was still impossible to determine the actual death toll, claiming that a powerful Russian airstrike struck the Drama Theatre, where hundreds of people were sheltering in the ringed city.
Because Mariupol is in disarray and under virtually continual shelling from besieging Russian forces, the Ukrainian administration has previously stated that it is difficult to know how many people were killed.
Russia has denied that the theatre was bombed. According to the Kremlin, the Russian military did not target civilians after invading Ukraine on February 24.
"According to witnesses, around 300 persons killed in the Mariupol Drama Theatre as a result of a Russian plane bombing," Mariupol municipal council said in a statement on Friday.
"One does not want to believe this tragedy until the last moment." People's remarks inside the building at the time of the terrorist attack contradict this."
About 130 people were retrieved from the wreckage, according to Ukrainian officials. In contrast, the theatre basement, where local sources said many people were sheltering at the bombardment, had weathered the strike.
When the theatre was struck, a large inscription in Russian reading "CHILDREN" was put outside, meant to be seen from the sky.
Ludmyla Denisova, the Ukrainian Parliament's human rights commissioner, reported more than 1,300 people were sheltering in the building shortly after the airstrike.
As Russia continues to bombard and besiege Ukraine's towns, practically everyone who can flee and those who remain confront severe food shortages in a once renowned country as the world's breadbasket.
Primarily older women arrived in the bombarded city of Kharkiv to collect food and other essential supplies. Because so many relatives have fled, urns left unclaimed, ashes of the dead are building up at the central cremation in Kyiv, Ukraine's capital.
The days of plenty in Ukraine are becoming a distant memory for civilians who have been unable to join the tide of migrants fleeing the country as the war enters its second month.
In Ukraine, the struggle for hungry civilians is now measured in food rations, and a block of cheese can now go a long way.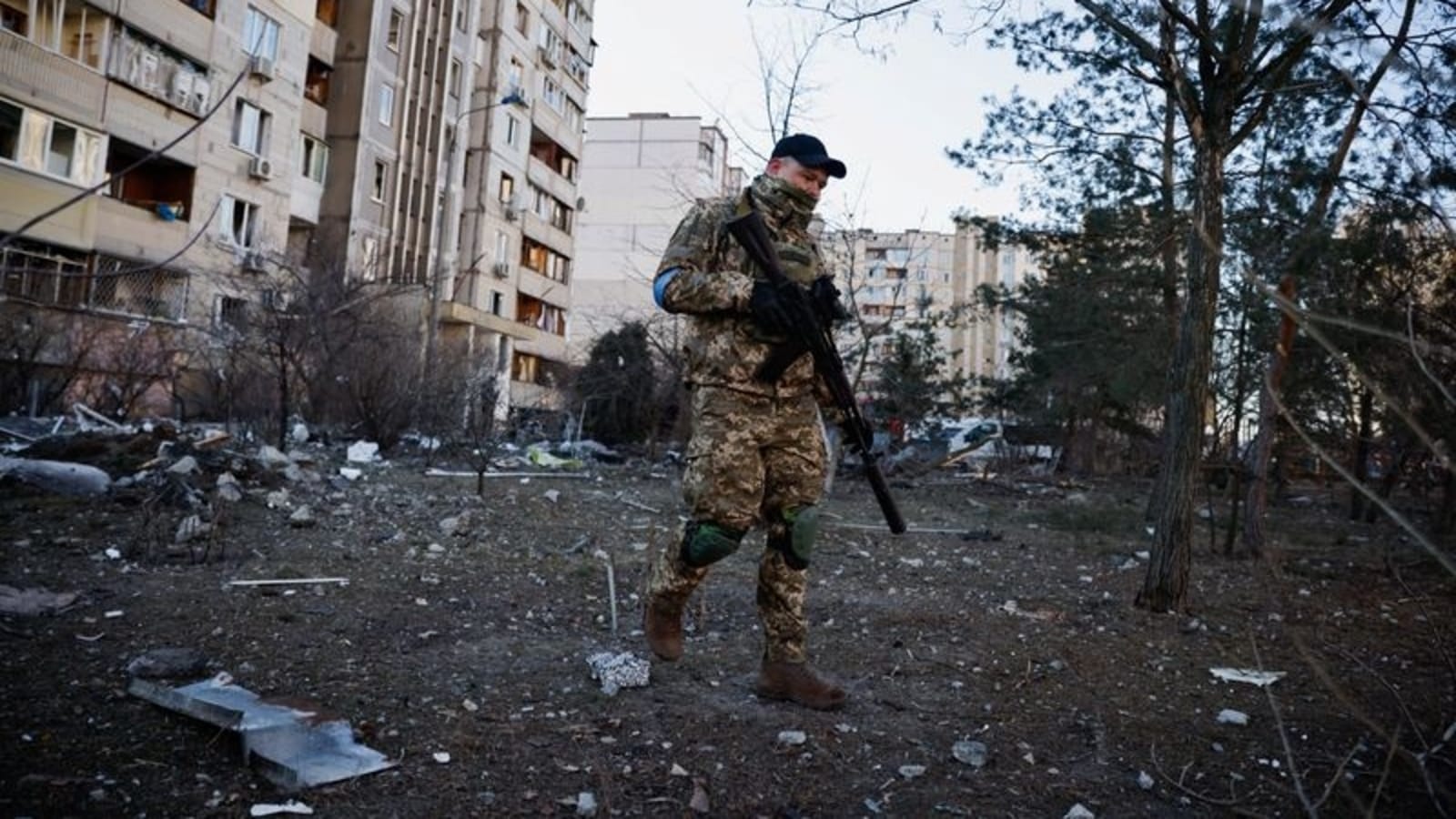 "According to eyewitnesses, over 300 people killed in Mariupol's Drama Theatre as a result of Russian aircraft strikes," Mariupol city hall wrote on Telegram.
Following the hit, President Volodymyr Zelensky claimed last week that hundreds of people, primarily women and children, had taken refuge in the building at the time of the attack.
According to Mariupol city hall, the theatre was destroyed in a "cynical" attack, and Russia knew citizens were taking sanctuary in the facility.
According to Zelensky, almost 100,000 people are stuck in the besieged city, without food, water, power, and are shelled by Russian soldiers.
On Thursday, Chechen leader Ramzan Kadyrov announced that his region's fighters had taken possession of Mariupol city hall and raised the Russian flag.
'We anticipated something dreadful would happen,' says Mariupol theatre.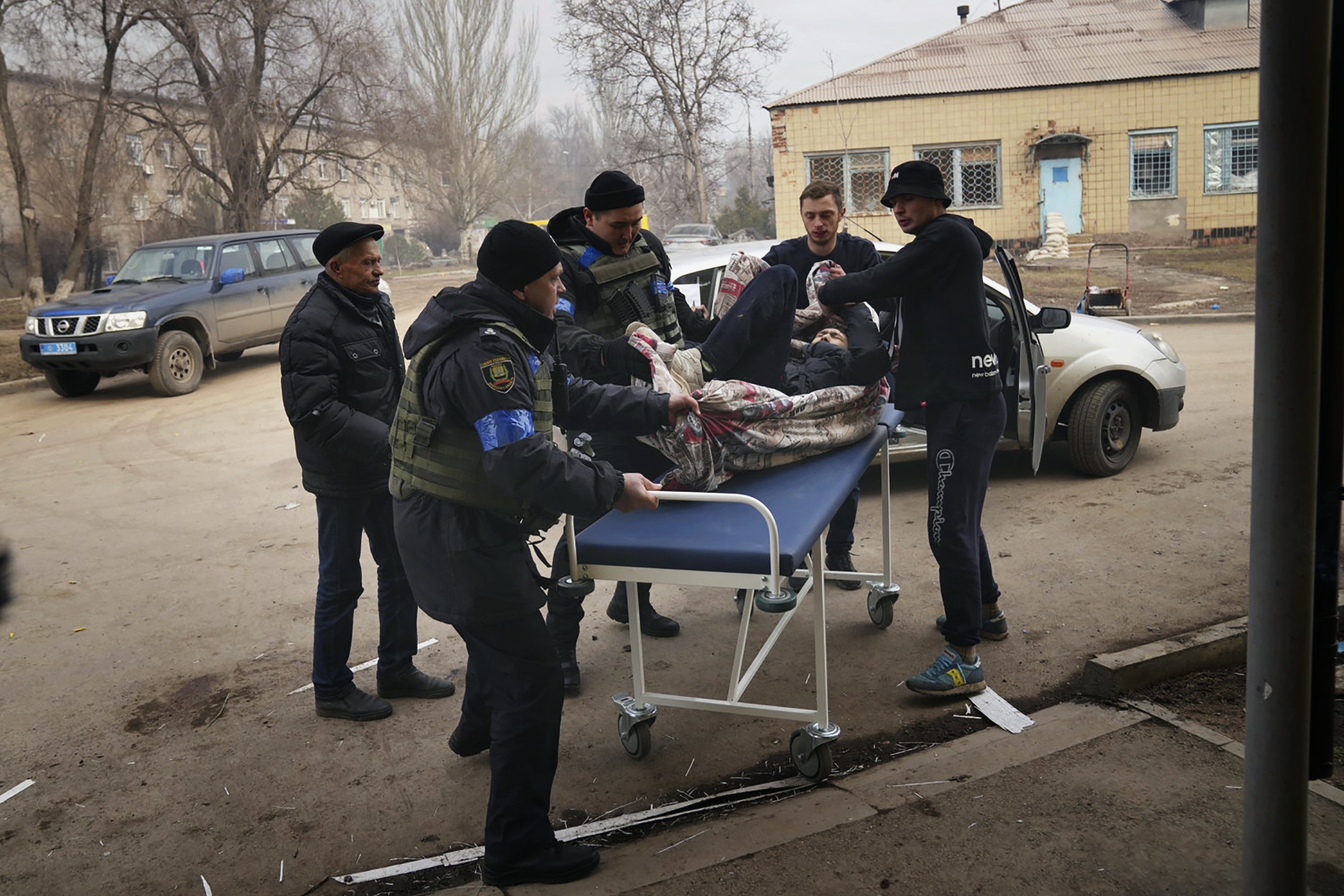 According to Ukrainian authorities, civilians are claimed to be emerging alive from the remains of a theatre in Mariupol that Russia bombed. Despite images of devastation in the area, many people sheltering there are believed to have survived in a basement that escaped the attack on Wednesday.
Kate, a 38-year-old Mariupol resident, and her 17-year-old son found safety in that basement for ten days. Their own home had been devastated by Russian bombardment, as had many others in the besieged city, and they assumed the Donetsk Regional Theatre of Drama would be a haven.
Mother and son shared the gloomy apartments, corridors, and halls of the building with dozens of other families. Kate stated that some ladies carried babies as young as four or five months old.
"It was difficult at first since we didn't have a well-organised food supply."
"Adults didn't have any food for the first two days," Kate, who used to work at the city's zoo shop and didn't want to provide her full name, explained. "We solely fed the kids," says the narrator.
They slept on improvised mattresses constructed from soft sections of auditorium chairs arranged on the floor. She claimed that the wooden benches were broken up and used as firewood for cooking. "There weren't enough trees around the theatre for us to use, and it was too unsafe to go outside."
The towering Soviet-era structure in Mariupol's city centre, adjacent to the Sea of Azov coastline, was designated as a civilian shelter. According to Sergei Orlov, the city's deputy mayor, 1,200 individuals were there. Human Rights Watch estimates the number between 500 and 800, based on interviews with evacuees.
Kate reported the structures around the theatre had been damaged or destroyed as Russia's relentless bombardment continued. "We knew we had to flee because something dreadful was about to happen," she explained.
Russia has attacked the city virtually nonstop since it invaded Ukraine three weeks ago. The local council estimates that 80 per cent to 90 per cent of the city's buildings have been damaged or destroyed. Entire communities have been transformed into wastelands.
According to local authorities, at least 2,400 people have been killed in Mariupol. However, they recognise that this number is likely to be underestimated. Thousands of people have been buried in mass graves.
Kate was on her way to Lviv, in western Ukraine, after leaving Mariupol, a province that had been mostly spared from violence. "I couldn't speak the first day after we were able to escape. We were all in tears ", she explained. "However, it appears that there are no more tears. I don't believe the anguish will ever go away."
More recent, Russia – Ukraine war updates to keep you updated.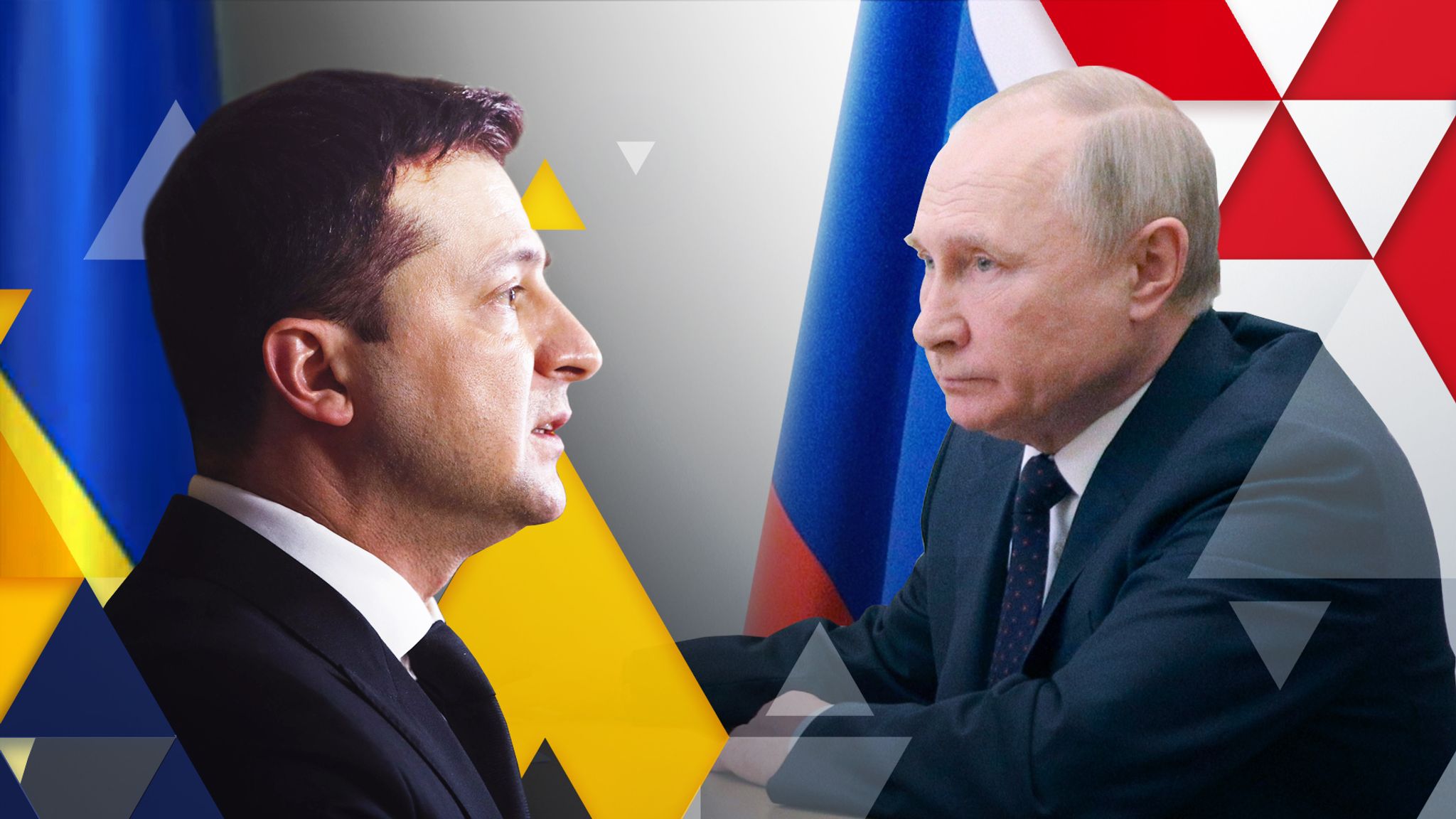 According to a senior Pentagon official, as precision-guided munitions become scarce, Russia is expected to resort to unguided bombers and artillery. In the meanwhile, Biden is scheduled to travel to southeastern Poland. Here are more up to date information for you to go through.
Biden will travel to Rzeszow, Poland, in southeastern Poland.

EU leaders have called for a Ukraine recovery fund.

According to a Pentagon official, Russia will be weaker due to the Ukraine conflict.

According to two sources, Gazprom has urged India's main gas transmitter GAIL (India), to pay for gas imports in euros rather than dollars, indicating that the Russian energy giant is trying to wean itself away from the dollar in the aftermath of the Ukraine crisis.

According to Reuters, China's state-run Sinopec Group has halted talks with Russia about a significant petrochemical project and a gas marketing joint, heeding a government call for prudence as sanctions grow over the invasion of Ukraine.

Following a meeting with European Commission President Ursula von der Leyen on Friday, US Vice President Joe Biden stated that the US and the EU "unanimously condemn Russia's unwarranted and aggressive action against Ukraine."

' In a tweet, he stated, 'Together, we announced new efforts to reduce Europe's reliance on Russian energy.'

According to UNICEF, more than half of Ukraine's children have been displaced.

The US has stated that it will take up to 100,000 Ukrainian refugees to escape Russia's invasion.

According to Reuters, China's state-run Sinopec Group has halted talks with Russia about a significant petrochemical project and a gas marketing joint, heeding a government call for prudence as sanctions grow over the invasion of Ukraine.

According to three US officials speaking to Reuters, Russia's failure rates for some precision-guided missiles in Ukraine could be as high as 60%.

On Friday, the Kremlin said that US talk of Russia using chemical weapons in Ukraine was a ruse to deflect attention away from uncomfortable questions for Washington.

On a conference call with reporters, Kremlin spokesman Dmitry Peskov said the military would make recommendations to President Vladimir Putin to bolster Russia's defences in response to NATO's strengthening of its eastern flank.