Stories
Air taxis are soon to be a reality in Odisha
Know about air taxi
An air taxi is indeed a tiny commercial plane that does sporadic, quick trips.
NASA and aerospace industry research on the possible Small Aircraft Transportation System (SATS) as well as the growth of light-jet aircraft manufacture in 2001 supported air taxi operations in the United States. In 2016, air taxi has made a comeback as a component of the developing eVTOL industry.
Transport Canada's Canadian Aircraft Regulation 703 governs air taxi activities in Canada. All commercial single-engine aircraft, multi-engine helicopters flown by a single pilot under visual flight rules, and all multi-engine, non-turbojet aircraft with a maximum take-off weight of 8,618 kg (18,999 lb) as well as less & nine or smaller number of passenger seats that are used for passenger or cargo transportation or sightseeing are all included in the definition of an air taxi in Canada.
In the US, 14 CFR Part 135 & 14 CFR Part 297 of Federal Aviation Rules apply to air taxi & air charter activities (FAR).
Air taxi services to start soon
To establish a soul air taxi assembly facility in Odisha, Bumble Bee Aircraft Pvt Ltd reported on Tuesday that it has received $300 crore from the British SRAM & MRAM Technology & Resources.
The Bangalore-based start-up, which was established by Arjun Das, a specialist in air mobility solutions, expects to introduce the first-ever human-carrying model by April 2019, according to a statement from Bumble Bee Flights.
By 2024, manufacturing will begin on the approved air taxis that will be produced under the Bee Flights brand. According to Das, Bee Flights would use the $300 crore financing to develop the nation's transportation system of the future.
He noted that this is also a move toward putting India and Odisha on the world map for air transportation solutions.
"We are launching our $300 crore investment in Bee Flights to create the future. We all agree on the significance of an electric air transportation system-based sustainable future "the vice chairman of SRAM & MRAM Technology & Resources Limited, Gurujee Kumaran Swami, remarked
He pointed out that the destiny of urban mobility & transportation lies with eVTOL (electrical vertical take-off & landing) aircraft.
By 2035, around 10% of transportation is anticipated to be controlled and monitored by these air vehicles, easing everyday commutes, saving millions of hours of driving time, and substantially lowering pollution, according to Bumble Bee Flights.
The worldwide market for urban air transportation is anticipated to expand 30% annually between 2021 to 2040, hitting $1.5 trillion by that time, based on a Morgan Stanley analysis.
According to the startup, unlike helicopters that require particular helipads, the solar power switchable rechargeable batteries air taxis can land even on residential rooftops and have the ability to carry one passenger and luggage. They have a 20-minute range when flying.
How does an air taxi work
Time is money in the corporate world. It appears that the quicker something can be completed, the quicker it must be completed. Even travelers want to reach their destination as soon as possible, if not even sooner. Transportation is the industry where this strain is felt the most. Many people are searching for ways to enhance how airplanes and airports function since aircraft is a significant player in the game for contemporary transportation.
The employment of "air taxis"—smaller aircraft that may transport people between nearby airports upon request, avoiding the traffic & delays of bigger airports—has been one idea. A journey to the beach or a family visit might be transformed from taking six hours on the road to a swift, trouble-free flight thanks to air taxis, technically known as the Small Aircraft Transportation System (SATS).
We'll learn how well the air-taxi system works in this post. Air taxis will make travel easier and quicker than ever before, but they won't let you call a cab from the 40th floor.
There are only around 40 major airports in the United States today, and one of them may see up to 100 million passengers in a single year. Many airports are running beyond their capacity and thus are overloaded as a result of the high number of people preferring to fly, which results in delays and cancellations.
Running huge airports & major airlines is also quite expensive. Airlines plan their flights to fill quite as many seats as they can to maximize profits. This restricts travelers' options and forces them to follow timetables and locations. As a result, a lot of people opt to drive rather than fly, overtaxing another mode of transportation: roadways.
The Small Aircraft Transportation System's fundamental idea is straightforward. SATS will make use of the over 5,000 small, nearby airports spread out across the country rather than depending just on a few major airports.
SATS will also create tiny aircraft that are safer, more inexpensive, and technologically advanced enough to fly within the same space as commercial jetliners. SAT's airlines will be given the financial leeway to provide customers with a larger range of routes and timetables since these tiny airports & aircraft will be far less expensive to operate than its super-sized big siblings.
Flyers will also be able to access one that is significantly closer to their residences, places of business, and destinations due to the numerous little airports dispersed across the nation, reducing journey time.
Air taxi services in India
All sights are on the sky as the landscape of urban transportation transforms. Electric-powered roadable aircraft, sometimes referred to as air taxis or hovering automobiles, have been discussed for a long time. While there have been long-standing concerns with aviation rules and associated infrastructure, there has been a steady increase in innovations in this industry.
According to a 2019 analysis by the global management consulting firm Roland Berger, the total number of advances in this industry climbed consistently up until 2016 before picking up speed after that. A favorable investment climate has also played a significant role in development. Based on information from the international consulting company McKinsey, a recent article in The Economic Times claims that investors have committed $5 billion to electric taxis.
The Indian government also published a new policy and set of guidelines earlier this week on the use of drones & unmanned aircraft systems. These revised regulations now encompass drones weighing up to 500 kg instead of just 300 kg. According to several accounts, this will involve drones that can transport large payloads and drone taxis. According to Jyotiraditya Scindia, minister of civil aviation, "the moment is not far off when you'll see taxis in the sky underneath the new drone policy, similar taxis that you encounter on roads, similar to Uber, etc. This seems likely to me.
Now, two businesses with headquarters in Chennai hope to make significant advancements in this industry. In a recent announcement, Vinata Aero mobility, which has been founded earlier this year, stated that it will debut what it describes as Asia's first hybrid flying vehicle at the Helitech Expo, which will be held in London in October. Since 2017–18, we have been researching this idea. The epidemic prevented us from launching the company last year, said to Vinita's creator, CEO, and lead designer Yogesh Ramanathan.
We'll be revealing a weighted model of the airplane, along with further information about its design & specs, in October. Our proof-of-concept is finished. The most intriguing aspect of this flying car is that it will be powered by a mix of sustainable biofuel and electrical power, adds Ramesh, who has extensive expertise in engineering automobiles.
The founder of the plane Company, Satya Chakravarthy, and his team are working to develop an affordable flying taxi that not only promises quiet, pollution-free travel and also significantly shorter travel times. The company was founded in February 2019 and was nurtured there at the Indian Institute of Technology, Madras.
Through the Central Government's UDAN program, Haryana CM Manohar Lal Khattar launched India's 1st air taxi company on January 14, 2021, at Chandigarh Airport.
A light plane in the shape of an air taxi has been employed for services for the very first ever in the nation, according to Haryana Chief Minister Khattar, who was speaking at the event.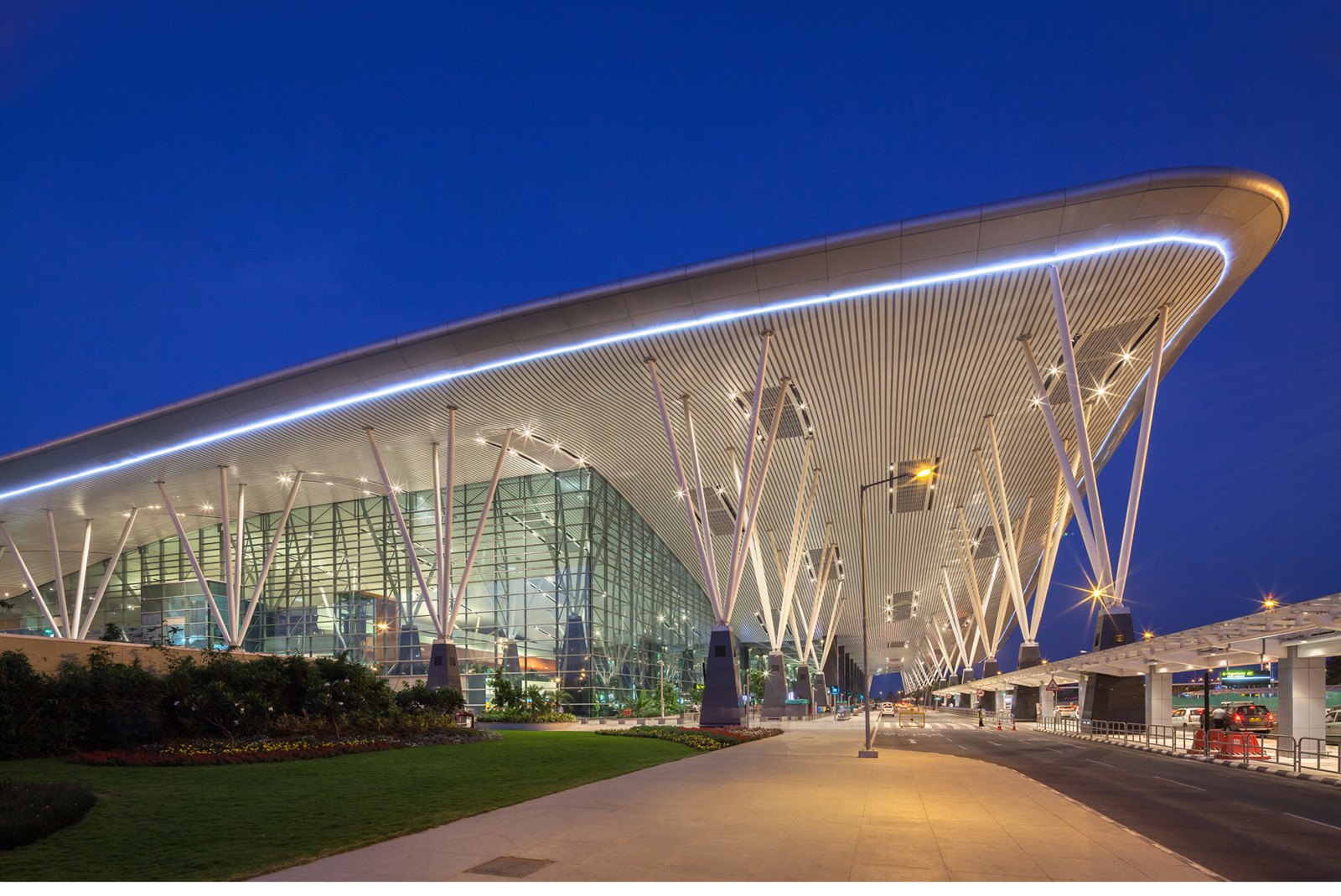 On Monday, a helicopter flew from Bengaluru's Electronic City towards the International Airport of Kempegowda to inaugurate India's first air taxi service. Given the city's traffic problems, the trip would have taken almost two hours if it had been made by car. Instead, it took just 15 minutes.
The one-way fee for 1 person, along with all taxes, for the taxi service offered through Kerala-based Thumbay Aviation is Rs 4,130. The company can carry up to six people on a single flight. Each customer is allowed up to 15 kilograms of baggage.
Travel writer Hirsh Thota, who utilized the service, tweeted: "Always used to joke about we should hire an air taxi to travel from #Bangalore Airports to Electronic city as automobile takes 2.5 hours." As of right now, due to @HeliTaxii, who only took me 12 minutes, the dream has become a reality.
"The passenger feedback has been overwhelmingly positive. Some people questioned why we hadn't launched this service sooner. They are highly convenient and also save time, especially during rush hours when traffic is heavy "Captain K N G Nair, the managing director and chairman of Thumby Aviation, was quoted in a story by The TOI.