Stories
Ola electric scooter accident leaves 65-year-old seriously injured: You said that one incident does not prove that OLA scooters are defective. Let's look into a few more.
Due to Reverse Mode, an Ola S1 Pro accident allegedly severely injures a 65-year-old man. Glitch
A 65-year-old man was allegedly critically hurt in a Jodhpur Ola S1 Pro accident when the vehicle caught full speed in reverse mode. The mishap, one of several recent events reported recently, has raised new concerns about the electric scooter's user safety since its launch in India last year. Ola Electric, the scooter's producer and one of the country's largest electric vehicle manufacturers, has yet to reply publicly to complaints about its reverse feature.
Pallav Maheshwari took to LinkedIn on Wednesday to report his father's critical head and arm injuries due to the Ola S1 Pro he was bringing out to park inside his house.
Maheshwari claimed that his father lost control of the scooter as it went full speed while in reverse mode. As a result, the older adult is claimed to have hit his head against a wall.
According to the injured man's son, he received ten stitches on his head, and two plates were implanted in his shattered left arm.
"Even at the age of 65, he was very active and excited about using the Ola electric vehicle," Maheshwari wrote.
He said that Ola Electric had not fixed the fault that caused many users' scooters to speed in reverse mode.
Some other Ola S1 Pro owners also reported issues with the reverse mode last month. When the scooter was put to reverse mode, the users stated that it accelerated at full speed. When the scooter was brought back in the middle of the road, it purportedly shifted to reverse mode automatically.
Ola Electric did not comment on any of the instances or offer a solution to the alleged problems. In addition, the corporation has not confirmed if it has established a speed limit in reverse mode.
Electric scooter manufacturers usually establish a speed limit in reverse mode to avoid accidents. Ather Energy is one of these manufacturers, limiting the speed of its scooters in a reverse manner to three kilometres per hour and five kilometres per hour when utilising reverse mode with parking help.
Apart from the reverse mode accelerator malfunction, sure Ola S1 Pro scooters have recently been reported as catching fire.
The corporation promised to look into a number of the public incidents but has yet to provide any additional information.
At a private corporate event earlier this week, Ola Electric CEO Bhavish Aggarwal acknowledged fire occurrences and noted that they might occur in the future while they are rare.
Here's what Pallav Maheshwari's full post said on Linkedin, 
"Dear #ola, Aggarwal, Bhavish
My father was severely hurt by a software bug in the #olaelectric scooter that caused it to go into reverse mode at full speed. He was the one who, despite his advanced age, was highly energetic and enthusiastic about using the #ola #electricvehicle.
Take a look at what your #insufficientlytested scooter has done to him. He was merely going inside to park his scooter, which he had parked outside. He hit his head on a wall, fracturing his left arm and nearly ripping his skull open (requiring 10 stitches currently).
Last year, I returned to India to care for my parents and was excited about the country's electric vehicle revolution.
I was not hesitant to book the scooter on the first day of availability since I wanted to support businesses like yours and didn't believe that #healthandsafety standards would be breached to this extent at your #futurefactory.
Despite many instances of reverse mode triggering in full throttle from multiple ola customers, there has been no recall or patch announced. I implore you to ensure that no one else suffers as a result of your mistakes.
#reversemode #softwarebug Ola #olaelectric #olareverse
Another EV catches fire in India, following Ola Electric and Okinawa E-Scooters.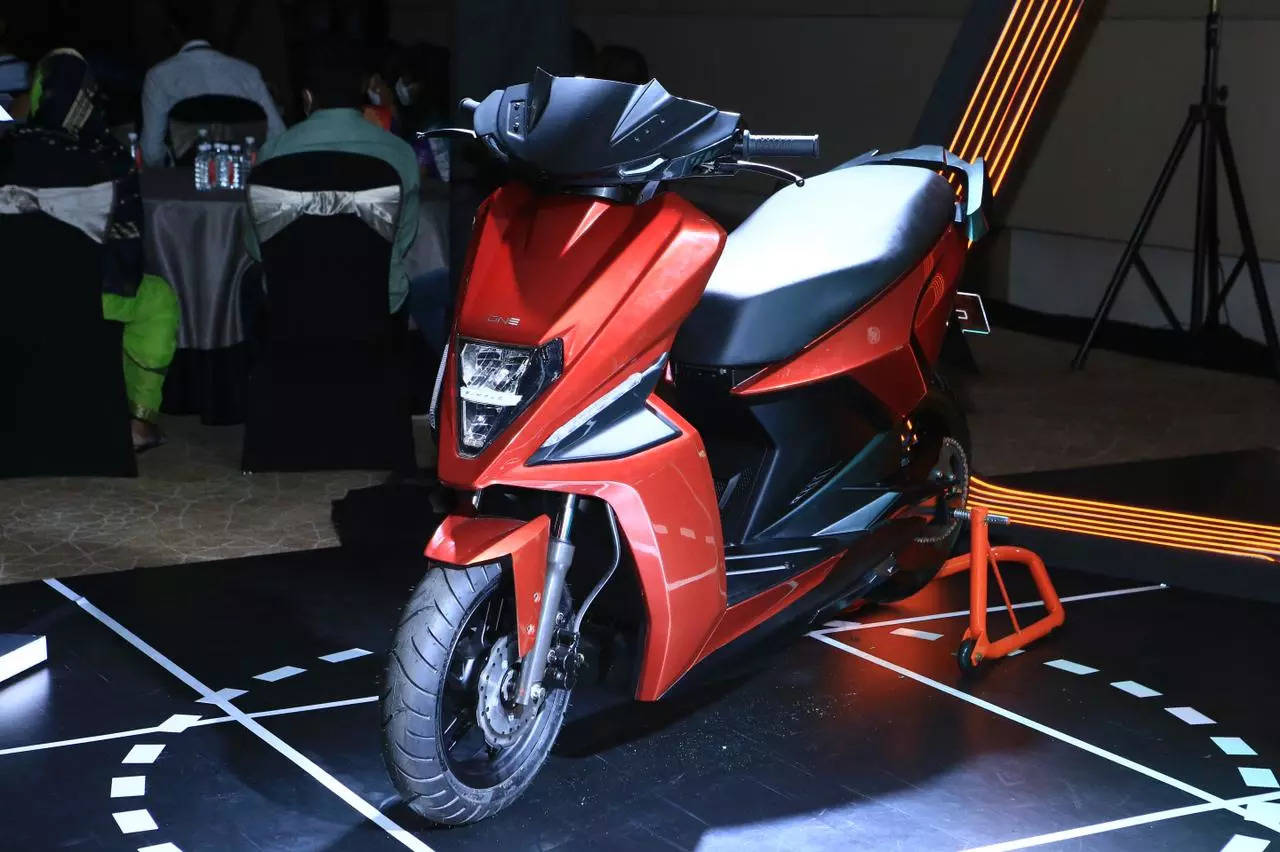 Another electric scooter from Hyderabad-based Pure EV has reportedly caught fire in Tamil Nadu, following the fires of Ola Electric and Okinawa e-scooters that raised alarms in government circles.
In as many weeks, the third EV fire occurred near Mathura Toll Plaza in the Manjambakkam neighbourhood of North Chennai.
ET Auto provided a 26-second video of the fire, which shows significant smoke pouring from a red-coloured Pure EV electric scooter, enraged the rider and passersby.
The issue is being investigated, according to the company. A blue-coloured Ola S1 Pro e-scooter parked on the side of a road in Pune caught fire in March. The e-scooter caught fire, quickly engulfing the entire vehicle. The firm is investigating the issue.
An electrical short-circuit in Vellore caused an Okinawa e-bike to catch fire, killing two people.
Okinawa Autotech claims that its electric scooters meet the highest quality standards. "This event has highlighted how critical it is for users to understand the proper use and charging rules for electric vehicles," the business stated in a statement.
The government has been jolted awake by the horrific tragedy in Tamil Nadu, and the Union Road Transport and Highways Ministry have already initiated an investigation.
The battery producers are wary, promising extensive testing and technology to address the overheating problem.
Battery health is influenced by a variety of causes, according to Vivekananda Hallekere, CEO and Co-Founder of EV maker Bounce.
"The quality of the cells, heat control through BMS, chargers, the way the batteries are packed, and rapid charging are the essential variables."
Any one of these elements, or a combination of these elements, can harm the battery's health. Any deterioration in the battery's condition could result in a dangerous situation," Hallekere told IANS.
"Bounce does not employ quick charging, which can be harmful to the battery's health by causing it to perform irregularly, perhaps affecting thermal management," he noted.
Ola Electric released a statement regarding the e-scooter accident in Guwahati.
Reetam Singh of Guwahati claims that a malfunctioning brake mechanism in his OLA scooter caused an accident on March 26 in the Khanapara neighbourhood of Guwahati.
The youngster underwent many surgeries in Guwahati and Mumbai and is currently undergoing bed rest treatment at Sanjivani Hospital. Reetam claimed that the scooter rapidly accelerated as he tried to use the brakes in front of the speed breakers.
Meanwhile, Ola Electric issued a statement denying the allegations. According to the report, the business conducted a comprehensive investigation into the accident and discovered that the rider had been overspeeding throughout the night and braked in a panic, causing the vehicle to lose control.
The business has certified that the car is in good working order. They have supplied graphs of historical rider statistics that demonstrate high speeding in the statement.
When contacted by several news organisations, Reetam responded that Ola's assertion is a fabrication of facts and a breach of private data.
"I'd like to point out that this is a fabrication of facts." In sections 1 and 2 of the graph, they said I was travelling over 100 mph. The accident should have happened in parts 1 and 2 if I had been a reckless driver.
According to this report, I travelled dangerously at 85 KMPH and reached 0 km in 3 seconds. This is incorrect; I crossed at 60 kilometres per hour when the scooter accelerated in front of the speed breaker. "If the scooter dropped from 80 to 0 in 3 seconds, what would have been the impact?" Reetam Singh wondered.
Reetam was involved in an accident on March 26 at midnight. He was sent to two private hospitals in Guwahati after the tragedy. Later, he travelled to Mumbai to work at the Laud Clinic in Dadar. Reetam demanded reimbursement for all medical charges, including travel expenses, when questioned about the next steps.
"My claim against Ola is for reimbursement of medical expenses incurred as a result of the accident. I've been to hospitals in both Guwahati and Mumbai. The whole cost is Rs 3,40,000. I am not here to benefit from anything; Ola indicated that they are delighted to offer assistance; I would like to point out that they have not done so "Reetam claimed
His father, Balwant Singh, reportedly claimed that his son was involved in an accident in Guwahati while riding an Ola S1 Pro when the scooter's regenerative braking mechanism failed, causing the vehicle to accelerate over a speed breaker rather than decelerate.
Ola Electric released a statement regarding the e-scooter accident in Guwahati. In a statement, the OLA said:
"We express our best wishes to Mr Balwant's kid and wish him a speedy and pain-free recovery from his accident." We wish to convey the facts about what happened because of the widespread conjecture that this accident has sparked.
We investigated the accident thoroughly, and the data clearly demonstrates that the rider was overspeeding throughout the night and that he braked in a panic, losing control of the car. The vehicle is in perfect condition. Various car sensor data is tracked by our operating system, which we get in real-time in our cloud. The graph below depicts the speed data for this occurrence during the 30 minutes leading up to the collision.
Section 1 (23:46:46 – 23:52:42): The rider rode in Hyper mode at high speeds, hitting a top speed of 115kmph and covering 7 kilometres.
Section 2 (23:56:21 – 23:59:46): The cyclist went back into Hyper mode, attaining a high speed of 115kmph and covering 4 kilometres — — —
Section 3 (00:08:51-00:09:41): At 00:08:51, the cyclist resumed intense Hyper mode riding, hitting 95 kmph. 00:09:41 Combined use of all three brakes – –– – – – Vehicle Speed (kmph) Our data indicates all three brakes – front brake, rear brake, and regenerative brake (reverse throttle) – being used simultaneously at 00:09:41, most likely owing to a road impediment. In 3 seconds, the speed dropped from 80kmph to Okmph. Contrary to the customer's allegations, the data shows no abrupt torque or acceleration after braking.
Our sensors have detected that the car has slid to the right side.
We place a high priority on road safety. We strongly advise everyone to ride safely, obey speed restrictions, and use a helmet. We're relieved to learn that Mr. Balwant's kid is recuperating from his tragic accident, and we're happy to help in any way we can."
edited and proofread by nikita sharma