Stories
Salary Of The Former CEO Of Shell Increased By More Than 50% In 2022: Report
energy prices soared last year as a result of Russia's invasion of Ukraine, oil and gas company Shell announced record yearly earnings. Earnings doubled from the prior year to reach $39.9 billion (£32.2 billion) in 2022, the highest level in the company's 115-year existence.
Ben van Beurden, the former CEO of Shell, earned £9.7 million in compensation last year, an increase of more than 50% from 2021. The annual report and finances of the massive oil and Gas Company made his compensation public.
After a spike in oil prices in the wake of Russia's invasion of Ukraine, Shell announced the biggest yearly earnings in its 115-year history last year. Energy companies have generated enormous profits, which has increased demand to tax them more as consumers struggle with rising energy costs.
In 2022, Shell generated a profit of $39.9 billion (£32.2 billion), a record. Opposition parties said the company's earnings were "outrageous" and that the government was letting energy businesses "off the hook" on paying taxes when its results were announced in February. Mr.  van Beurden received a salary in 2021 that was equal to £6.3 million but was paid in euros since Shell hadn't yet relocated its headquarters from the Netherlands to Britain. On January 1st, Wael Sawan, the previous CEO of Shell's gas and renewable s division, took his post.
According to the annual report, Mr. Sawan was hired at a salary of £1.4 million; however, performance-related bonuses frequently significantly increase the total compensation package. In 2022, Mr. van Beurden earned £1.4 million. Global Witness, a group dedicated to environmental and human rights, criticized Mr. van Beurden's compensation. "It's a measure of how dysfunctional our energy system is that Shell and other fossil fuel firms have generated record profits from an energy crisis that's forcing families to choose between heating their homes and putting food on the table," said Alice Harrison, Global Witness's fossil fuels campaign head.
"We are urging the UK government to enact a windfall tax that prioritizes the needs of the public in the next spring budget, which includes executive bonuses. The UK Shareholders' Association, which advocates for shareholders' rights, is run by Dean Bruckner, who expressed his worries about Mr. van Beurden's compensation plan as being "indefensible. He claimed pay agreements such as this risk throwing "the business world into shame. Huge rises in the price of energy have been a major contributor to the UK's skyrocketing inflation.
Oil and gas companies are under political pressure as prices climb everywhere, placing strain on poor people. Prime Minister Rishi Sunak enacted a 25% Energy Profits Levy while serving as chancellor. This was extended by the current chancellor, Jeremy Hunt, until 2028 and was raised to 35% beginning in January 2023. Profits from UK oil and gas extraction are subject to the levy; however, earnings from refining or selling gasoline and diesel are exempt. Less than 5% of Shell's revenue is generated in the UK.
The program drew criticism for giving oil companies an investment allowance of 80%, which enabled them to recover 91% for every pound invested, even in oil and gas. From January 1, this investment allowed decreased from 80% to 29%. Nonetheless, Harbour Energy, the largest oil producer in the North Sea, has been a prominent opponent of the fee.
The Energy Gains Levy has "all but wiped out our earnings for the year," it said on Thursday. Harbour declared pre-tax earnings of $2.5 billion, but after taxes, including the $1.5 billion put aside for the levy, the corporation only made $8 million in post-tax earnings. Our investment and employee levels in the UK have been reduced as a result of the tax, according to our manager, Linda Z. Cook, a former Shell executive. She continued by saying that it had inspired the company to grow abroad.
According to a spokeswoman, Harbour Energy has decided against drilling at two locations and did not participate in the most recent North Sea offshore license round. The representative noted that there are now consultations taking place over the proposed employment reduction.
Most profitable year for Shell in 115 years
Although energy prices soared last year as a result of Russia's invasion of Ukraine, oil and gas company Shell announced record yearly earnings. Earnings doubled from the prior year to reach $39.9 billion (£32.2 billion) in 2022, the highest level in the company's 115-year existence. With the rise in oil and gas prices following the invasion of Ukraine, energy companies have experienced unprecedented profits. As individuals struggle with growing costs, pressure has been put on businesses to pay more in taxes.
According to opposition parties, Shell's earnings were "outrageous" and the government was "letting energy companies off the hook. They demanded the cancellation of the scheduled hike in the energy price limit that was set to take effect in April. As the COVID lockdowns ended, energy costs started to rise, but they spiked in March of last year as supply concerns arose as a result of the events in Ukraine. During the invasion, the price of Brent crude oil rose to about $128 per barrel but has since dropped to roughly $83.
Petrol prices also increased, but they have since declined from their peaks. Energy firms have made huge profits as a result, but it has also contributed to an increase in family and commercial energy costs. The UK government implemented the Energy Profits Levy last year as a windfall tax on businesses' "exceptional" revenues to help pay for its plan to reduce gas and electricity costs.
Shell had previously stated that it did not anticipate paying any UK taxes this year despite the move since it is permitted to deduct decommissioning expenses and investments in UK projects from any UK earnings. 
Nevertheless, it said on Thursday that it will be required to pay $134 million in UK windfall tax in 2022 and would anticipate paying more than $500 million in 2023. While it might seem insignificant in comparison to its revenues, Shell only receives around 5% of its income from the UK; the remainder is generated and taxed in other countries.
Yet, detractors point out that Shell has its headquarters in the UK and has been paying out more dividends to its shareholders than it has been investing in renewable energy.  The disclosure has raised pressure on Jeremy Hunt and Rishi Sunak to expand money-raising from oil and gas earnings. An official from Downing Street said that they "completely" get the outrage over the "exceptional" gains, but claimed there are no plans to raise the windfall tax.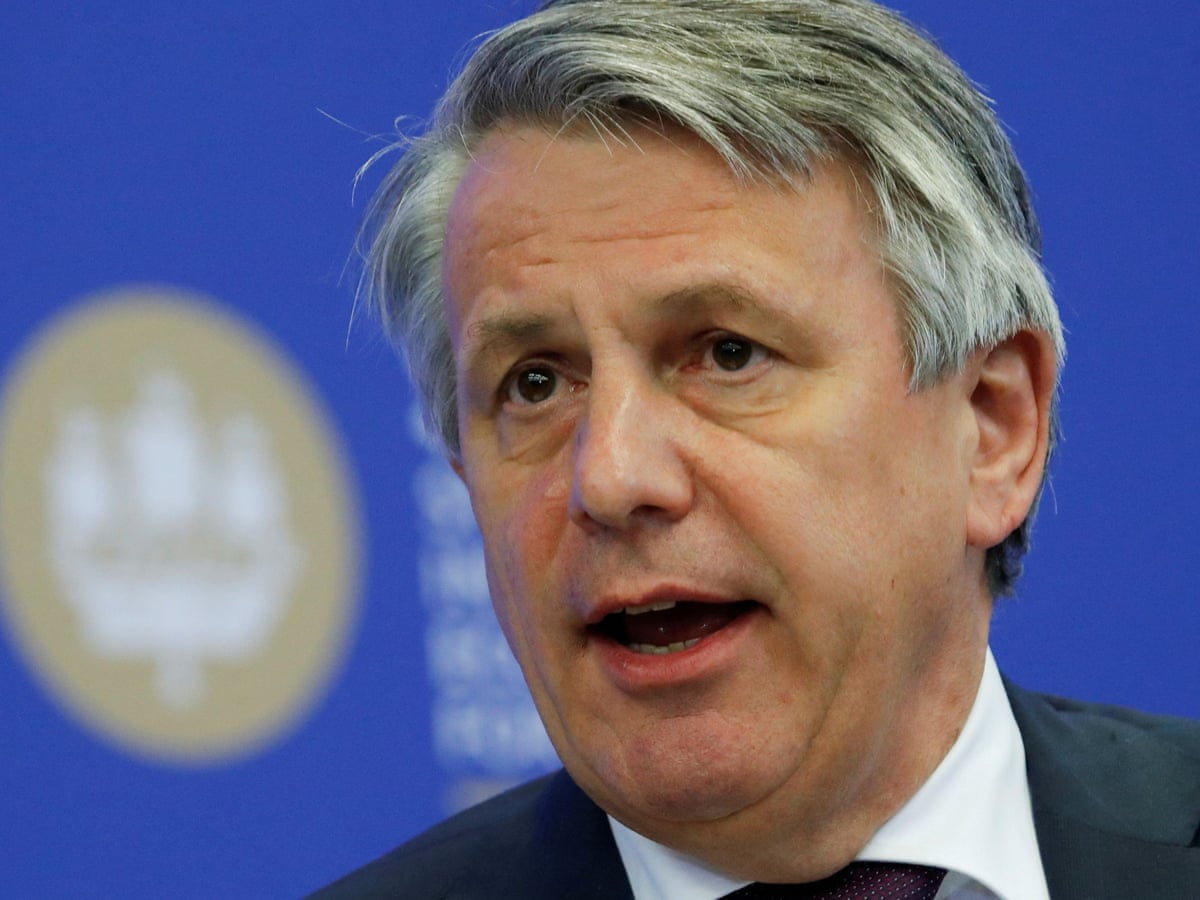 The prime minister's spokeswoman said queries regarding future reforms were "for the chancellor" when pressed by reporters. The official continued without mentioning any particular actions that would be taken, just saying that the government is "ready to take action" if reduced wholesale energy costs don't translate into lower gas prices.  Now, the government is capping gas and electricity costs at £2,500 per year for a household consuming an average amount of energy. The barrier is set to increase to £3,000 in April, although that is still more than double what it was before Russia's invasion.
Profits from UK oil and gas extraction are the only profits subject to the government's windfall tax. Although it was initially established at 25%, the rate is currently 35%. In addition, oil and gas companies must pay an additional 10% in addition to the 30% corporation tax on their income. It raises their overall tax rate to 75% when combined with the new windfall tax.
Accounting for losses or spending money on things like decommissioning North Sea oil installations, businesses may lower the amount of tax they pay. That has meant that energy behemoths like BP and Shell have recently paid little or no tax in the UK.
The yearly profit number was far higher than Shell's prior record, which was established in 2008. The business also disclosed that it had paid out $6.3 billion to shareholders in the last three months of 2022 and that it had plans to repurchase $4 billion worth of shares. These are "very challenging times – we are seeing inflation rampant over the world," according to Shell CEO Wael Sawan, but Shell is doing its part by investing in renewable technology.
According to Shell's chief financial officer Sinead Gorman, the company paid $13 billion in taxes worldwide in 2022. Moreover, it has contributed 11% of the liquified natural gas imports into the EU, relieving supply constraints brought on by sanctions on Russia. Ed Miliband, the opposition climate change secretary for Labour, declared: "The government is letting the fossil fuel firms generating bumper profits off the hook with their failure to adopt a real windfall tax while the British people face an energy price jump of 40% in April.
Since it is only fair that the businesses reaping unforeseen windfall profits from war spoils pay their fair part, Labor would prevent the energy price ceiling from increasing in April. Ed Davey, the leader of the Liberal Democrats, declared: "No corporation should be reaping such exorbitant profits from Putin's criminal invasion of Ukraine. They must fairly tax the oil and gas industries and, at the absolute least, take steps to prevent an increase in energy prices in April.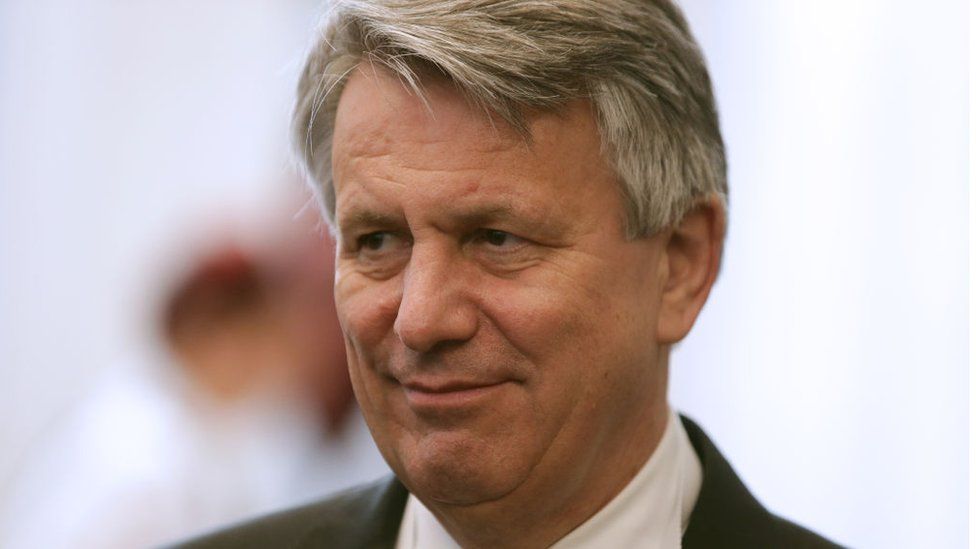 Paul Nowak, general secretary of the TUC, urged officials to enact a higher windfall tax and stated that "the time for excuses is done." "Ministers should be demanding big oil and gas pay their fair share," he said, "instead of keeping down the salary of paramedics, teachers, firemen, and millions of other struggling public employees."
Edited by Prakriti Arora