Trends
German economic indicators raise concerns over high energy costs and a shortage of skilled labour.
Analysts across the world have predicted a recession as a result of the sluggish German GDP in the second quarter due to the uncertainty created by the potential disruption of the Russian gas supply.
Working in a T-shirt in the frigid temperatures of Germany? The mechanics working at the Braunschweig, Germany-based Rosier vehicle dealership were accustomed to following this technique. In their workshop, they have an amazing heat source.
When the offices at the Mercedes dealership weren't warm enough, sales consultants and other employees were even permitted to place fan heaters under their workstations. But that has long since passed. The dealership's manager, Stefan Becker, declared, "We can't afford that anymore.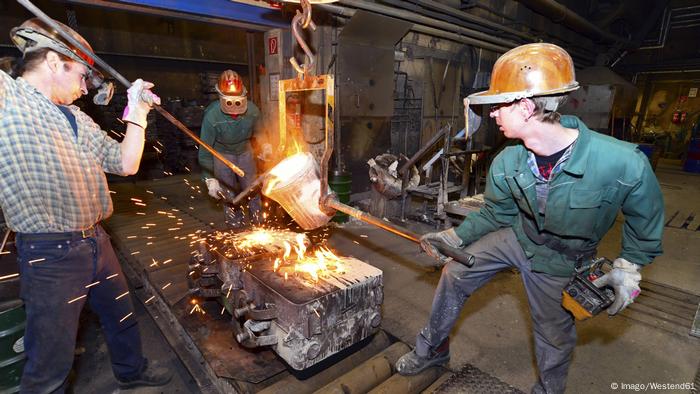 The workshop would likely only warm up to 15 degrees instead of 20 degrees Celsius (68 degrees Fahrenheit) due to the prohibition on fan heaters. On a bright September morning, Becker discusses his plans with Saskia Esken, co-chair of the ruling Social Democrats (SPD), a centre-left political party. Esken is en route to Lower Saxony, which will have state elections in early October.
The cost of gas and energy has increased by about €2 million ($2 million) a year, according to Becker, who is gazing out the workshop gate on the sunny day outside. Esken is listening intently as the automobile salesmen speak. The politician interrupts him only after he complains that the state is no longer providing financial support for the newly installed solar system on the roof to inquire as to why he has just recently begun producing his power.
Every stop on the SPD co-tour focuses on one topic: navigating Germany's energy crisis, which is swiftly escalating into an economic disaster. The plant provides district heating to thousands of residences in the neighborhood. We must devise a solution so that we can meet our responsibilities and maintain our heat value.
The power plant manager and the auto salesman are among those who claim that despite their concerns, they will likely be able to make it through the winter financially. On German Employers' Day, Rainer Dulger, president of the Confederation of German Employers' Associations (BDA), warned that the country was in a dire economic situation, plagued by rising inflation, skyrocketing energy costs, and severe shortages of raw materials, intermediate products, and other goods.
The mood in the corporate world is becoming worse by the day. Since the coronavirus issue is still fresh in people's minds, another recession now looks probable. It's a contradictory situation: although many businesses have full-order books, there is a global scarcity of supplies due to faulty supply networks. Energy prices are rising beyond the reach of most people, and there is a greater need for skilled labour than ever. Bakers are affected in the same way that chemical or steel producers are.
If consumers reject the price hikes, manufacturers are left with little alternative except to reduce operations or stop manufacturing.
Businesses, on the other hand, risk going out of business if they lose money. According to trade organization data, one out of every three German businesses feels a threat to their survival. As a result of production limits, other sectors suffer. Steel and chemicals, both of which are regularly required, run the danger of triggering a domino effect.
The business community is requesting immediate governmental support, but the government has thus far prioritized the populace itself with its relief packages, heating cost rebates, higher child benefits, and the nine-euro public transportation ticket. Economy Minister Robert Habeck promised an improved level of protection for firms, particularly for small and medium-sized enterprises and skilled crafts, following vehement business concerns.
But how much will it cost in an emergency? Billions in the triple digits, similar to the bridging measures put in place during the coronavirus pandemic? How many workers will be unemployed throughout the winter and require temporary compensation? The Economy Ministry is still working nonstop to estimate the probable expenses. At Employers' Day, Habeck was forced to admit that the government still couldn't agree on how much money would be allocated for business assistance.
The government's pledges that it would manage energy costs were even less convincing. If elected, Chancellor Olaf Scholz (SPD) pledged immediate assistance: nuclear and renewable energy producers, who have been charging high rates but have no extra expenses, will provide a portion of their alleged "windfall income" to aid disadvantaged people and businesses.
According to Habeck, a comparable law may become effective at the end of the year and should be implemented retroactively.
The German government has not yet provided an urgent solution to the gas price problem. By the end of 2023, Germany will no longer be dependent on Russian gas. Due to the liquefied petroleum gas (LPG) import facilities that are scheduled to be finished by that time, all the gas necessary may then be obtained from other countries. The raw materials will then be supplied by Norway, the US, and many other countries. You just have to keep going till then.
However, this does not solve the exorbitant pricing. An expert panel comprised of scientists, corporate leaders, and labour advocates will be tasked with finding answers. On Employers' Day in 2022, the chancellor got little applause, leading employers' organisations to conclude that this was insufficient.
Even less certain were the government's assurances that it would manage energy costs. If elected, Chancellor Olaf Scholz (SPD) promised swift assistance: nuclear and renewable energy producers, who have been charging high rates but have no additional expenditures, shall provide a percentage of their purported "windfall revenues" to aid poor people and enterprises.
Germany is now experiencing five difficulties.
Here are five issues that are making Germany's economy unstable, ranging from Russia's conflict with Ukraine and the availability of cheap oil to a staffing shortage in various sectors and rising prices.
The end of cheap energy
According to experts at ING bank, "the war in Ukraine puts an end to the German economic business model as we know it." This model was primarily predicated on cheap energy imports and industrial exports into a rapidly globalizing globe. For many years, Russian gas, which is less expensive to generate and transport and whose prices are set by long-term contracts, has boosted Germany's economic growth. In Germany, 30% of the gas used is consumed by industry. Before the conflict, more than half of all supplies came from Russia; by the beginning of June, that percentage had dropped to 35%.
In order to wean itself from Russian gas, Germany is looking farther afield for other supplies, such as shipments of liquefied natural gas from the United States and Qatar, as well as quickening its switch to renewable energy production. As a result, German society is being compelled to go above and beyond to save gas. Cities like Berlin have begun to turn off their lights.
Globalization is in trouble.
As an exporting country, Germany has reaped disproportionate benefits from free trade. However, according to a comment made earlier this month by the Süddeutsche newspaper, this is now in jeopardy. The coronavirus epidemic and the unrest in Ukraine, which disrupted supply chains and made critical components unavailable, exposed open economies to their vulnerabilities. Germany is one of the countries most affected by the previous two years' logistical mistakes.
Berlin's lawmakers are concerned about Germany's reliance on China. Liberal Finance Minister Christian Lindner stated in April that the close bilateral connections between Germany and China were "not good." Beijing is Germany's top trading partner; in 2021, commerce between the two countries increased by 15.1%.
It may be a new risk, according to economist Claudia Kemfert, who spoke to AFP. Even though more needed to be done to "concentrate on the local economy and establish resilience," the risk was less serious than reliance on Russia.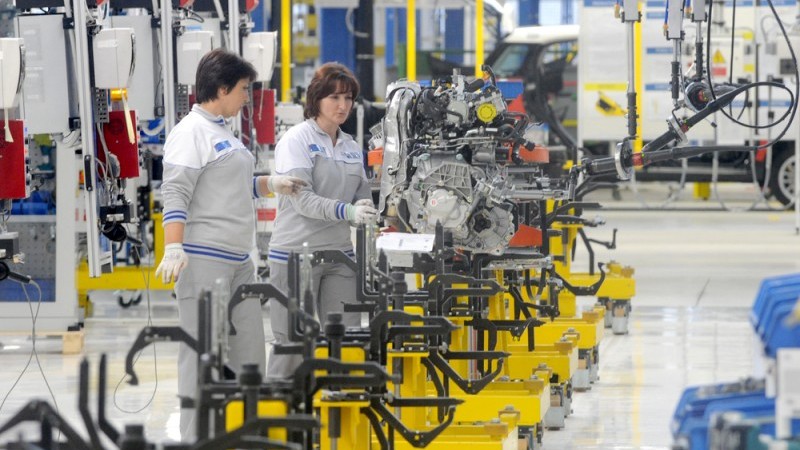 Inflationary shock
After years of lacklustre development, inflation is resurfacing in Europe with a fury. The memories of the 1920s hyperinflation have a significant impact on public debate in Germany. Beyond this psychological barrier, the obsession with pricing stability "ensures a competitive industry and a country of savers," according to recent research by the French think tank OFCE. In Germany, rising costs are a cause of growing labor unhappiness. In July, ground staff at Lufthansa went on strike for one day due to the longest labor dispute at German ports in forty years. Unions warn that if employers do not boost pay, there may be further strikes.
Before negotiations begin in September, the powerful IG Metall union is requesting an 8% pay increase for 3.8 million workers across various industrial sectors. This is the largest salary demand since 2008.
Staff desire
The crisis in Ukraine has cast a shadow over the shortage of trained employees, which is a big problem for German businesses. In addition to the million positions that have already been advertised, "Germany will require 500,000 more jobs per year for In addition to the million positions that have already been advertised, "Germany will require 500,000 more jobs per year for the next 10 years," said Marcel Fratzscher, chairman of the Berlin-based DIW think tank. He stated that the anticipated deficit posed a "risk to the competitiveness and prosperity of the nation."
The shortfall, according to auto supplier Continental, "threatened the survival of the German economy," which "urgently requires controlled immigration." in July. The coalition government in Germany, which is made up of the Social Democrats, Greens, and Free Democrats, claims that it wants to increase Germany's appeal to talented immigrants to persuade them to settle there and find employment. As part of its restructured immigration policy, Germany also plans to loosen citizenship regulations, allowing non-EU citizens to have multiple nationalities.
The illusion of a debt brake
According to Finance Minister Lindner, Germany's rigorous fiscal regulations will be resumed in 2023 following a three-year hiatus caused by the epidemic. The target, according to ING analysts, was "as astonishing as it is ludicrous." Germany is to invest billions of euros to help families cope with the impending energy crisis, as well as vast sums to accelerate the shift to renewable energy.
Edited by Prakriti Arora