Stories
US Announces Tough Background Checks, Other Measures to Curb Gun Violence
Following catastrophic mass shootings in Texas and New York, a bipartisan group of US senators recommended ways to reduce gun violence on Sunday, but the modest proposals fell well short of the president's requests for reform.
The May killings, which left 19 young children and two instructors dead at a Texas elementary school and ten black people dead at a New York supermarket, have increased pressure on lawmakers to act.
On the other hand, Republicans, who have consistently opposed stricter legislation, continue to oppose substantial changes to gun laws, blaming the problem on mental health concerns.
The latest recommendations include stricter background checks for gun buyers under the age of 21, more funding for states to keep firearms out of the hands of people deemed a threat, and a crackdown on illicit gun sales.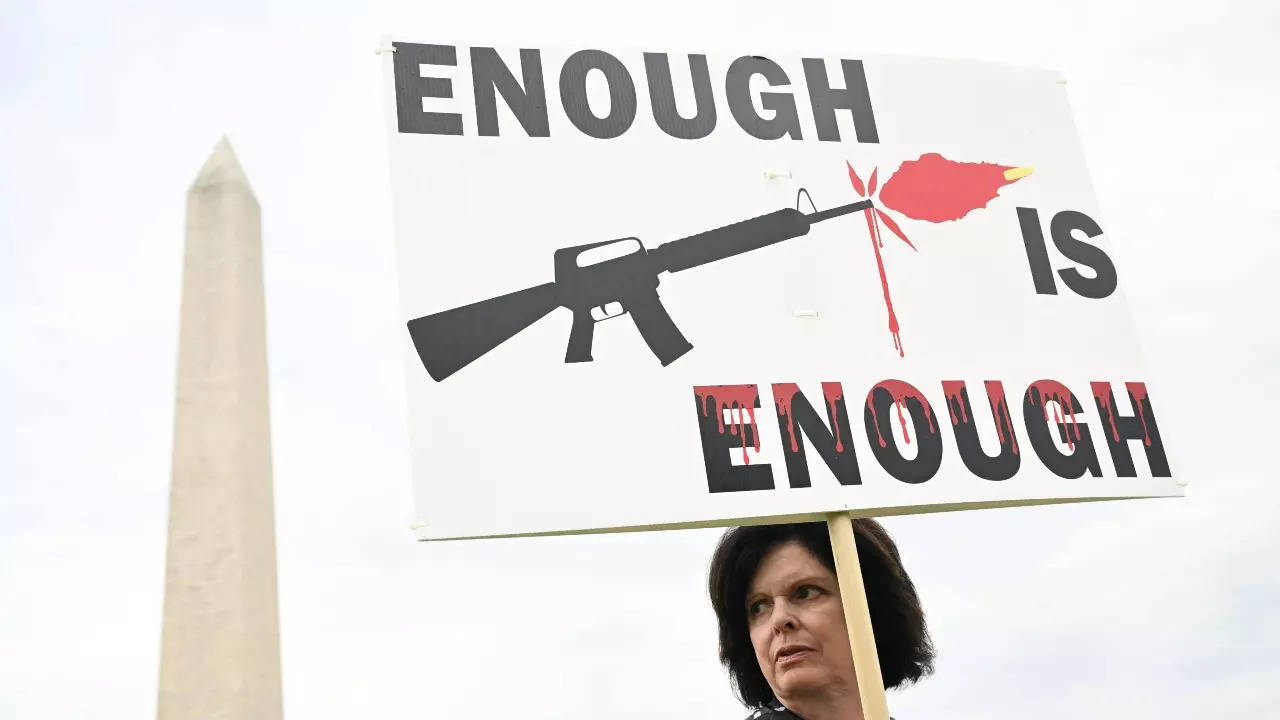 In a statement, the group of 20 Democratic and Republican senators stated, "Today, we are introducing a simple, bipartisan plan to safeguard America's children, keep our schools safe, and minimize the danger of violence across our country."
"Our approach expands critical mental health resources, enhances school safety and assistance for children, and ensures that dangerous criminals and those who have been classified as mentally ill are unable to obtain firearms."
Domestic violence convictions and restraining orders should be included in the national background check database, according to the senators. President Joe Biden applauded the news and asked Congress to enact it as soon as possible while emphasizing that the ideas are insufficient.
"It doesn't go far enough, but it's a start in the right direction, and it'll be the most substantial gun safety legislation Congress has seen in decades," he said in a statement. "With bipartisan backing, there are no excuses for delays, and there is no reason why it shouldn't proceed through the Senate and House soon."
Frequently occurring mass shootings
The president had advocated for more comprehensive measures, including a ban on assault weapons, which were used in both the Texas and New York massacres, or at the very least, an increase in the minimum age for purchasing them.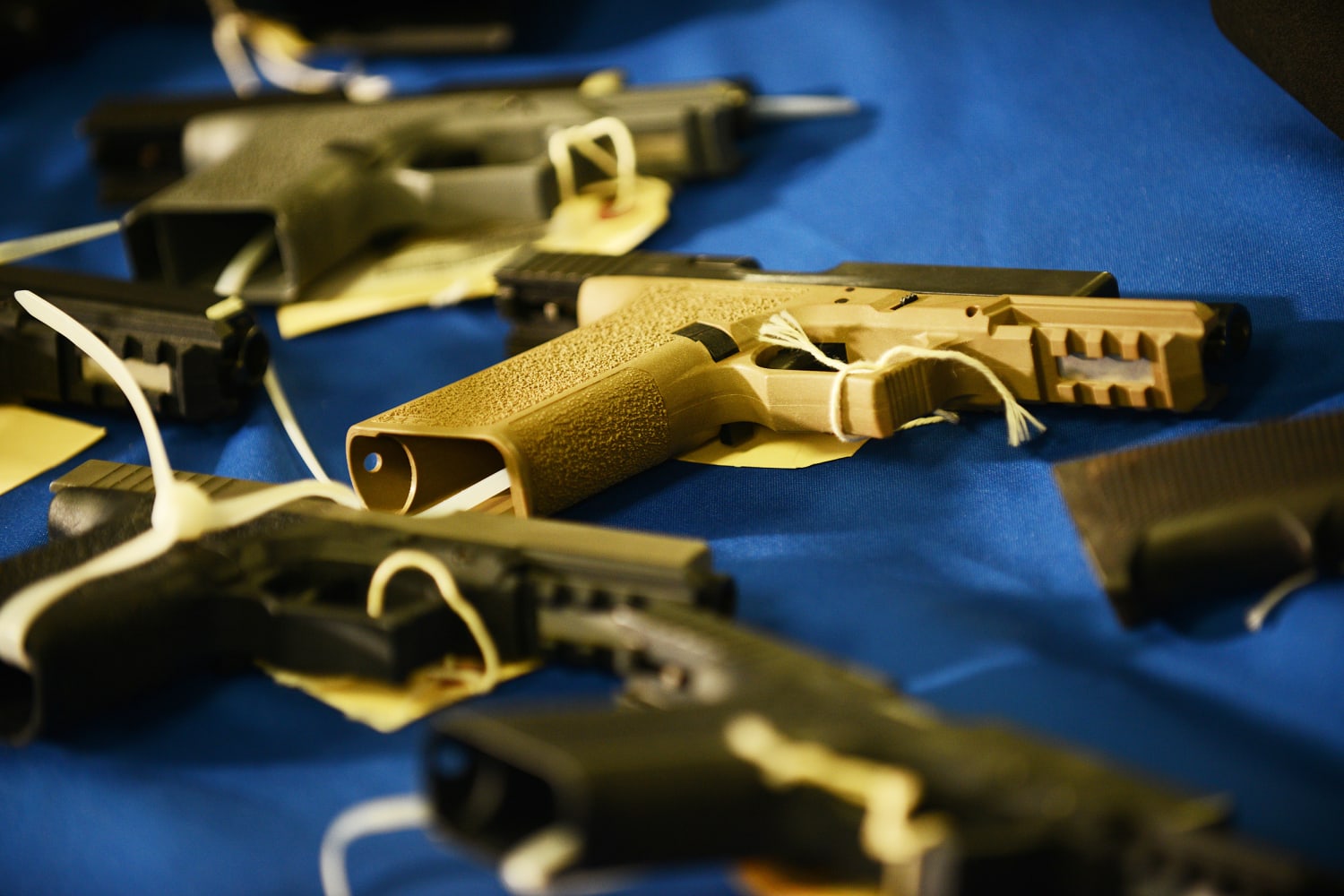 He also encouraged lawmakers to prohibit the use of high-capacity magazines, ensure safe firearm storage, and hold gun manufacturers accountable for crimes committed with their goods.
The House of Representatives, which is controlled by Democrats, passed a wide package of recommendations, including raising the age of purchase for most semi-automatic weapons from 18 to 21. However, the party lacks the necessary 60 votes in the Senate to move the bill, leaving the bipartisan agreement as the sole option for federal legislation to curb gun violence.
Frequent mass shootings have sparked widespread indignation in the United States, where a majority of people want stricter gun restrictions, but serious reforms have long been hampered by Republican politicians and voters.
The National Rifle Association, a major proponent of gun rights, has been damaged by scandals and is facing a lawsuit from New York State's attorney general, but it still retains tremendous power.
"Because they want us to give up, the media, leftist politicians, and gun-hating activists are pressuring NRA members and gun owners. We're not going to bend the knee. " On Saturday, the lobby sent out a tweet.
Thousands of people flocked to the streets across the United States on that day to demand action on gun violence, protesting in Washington, New York, and other cities. "A minority is subverting the will of the American people," protestor Cynthia Martins, a 63-year-old Washington resident, stated. "Hand wringing isn't going to get you anywhere; you have to speak up."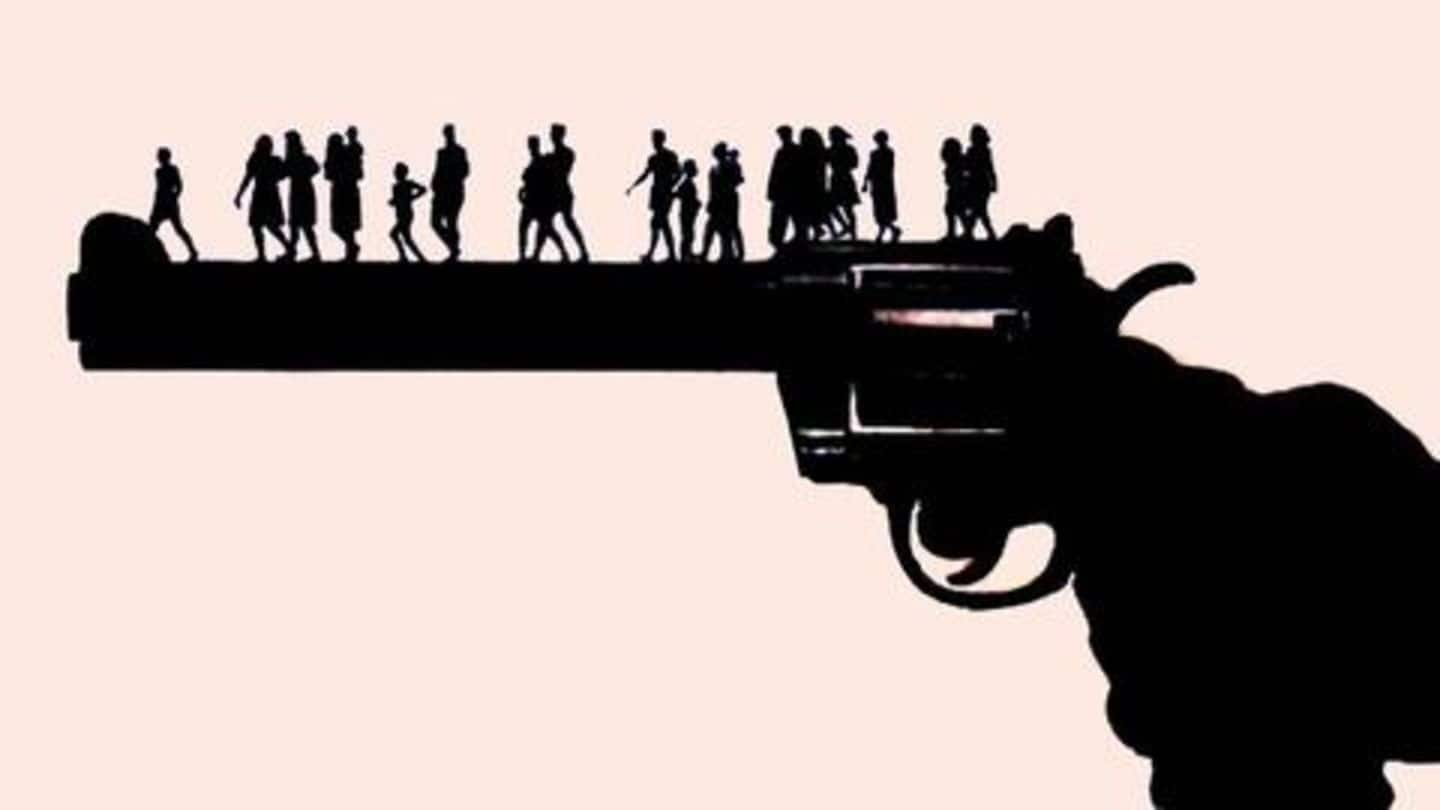 What's in the bipartisan plan for gun control?
After years of inaction and obstruction by Republican senators, a bipartisan group of senators announced a framework for federal gun control legislation on Sunday, marking a remarkable breakthrough toward passing any restrictions on gun ownership. Despite the bipartisan support, the framework is not yet formal legislation, and it focuses largely on mental health and school security programs rather than effectively curbing gun availability.
The news follows two tragic mass shootings: one in a grocery store in Buffalo, New York, which killed ten people, and another in a Uvalde, TexasTexas, primary school, which murdered 19 children. There is a renewed call for a strong federal response as the number of mass-casualty incidents continues to rise.
The gun control activist organization, March for Our Lives, which was created in the aftermath of the tragic shooting in Parkland, Florida in 2018, staged a protest in Washington, DC on Saturday, asking for legislative action in the wake of the recent massacres.
Those on Capitol Hill are openly ignoring the injustices we see daily. "The cries of the nation's children can be heard around the world, and you choose to turn a blind eye and a deaf ear to the lives being taken," March for Our Lives board member Trevon Bosley said during a speech at Saturday's rally, highlighting the lack of political will to pass federal gun control legislation even in the aftermath of the Parkland shootings, which killed 17 people.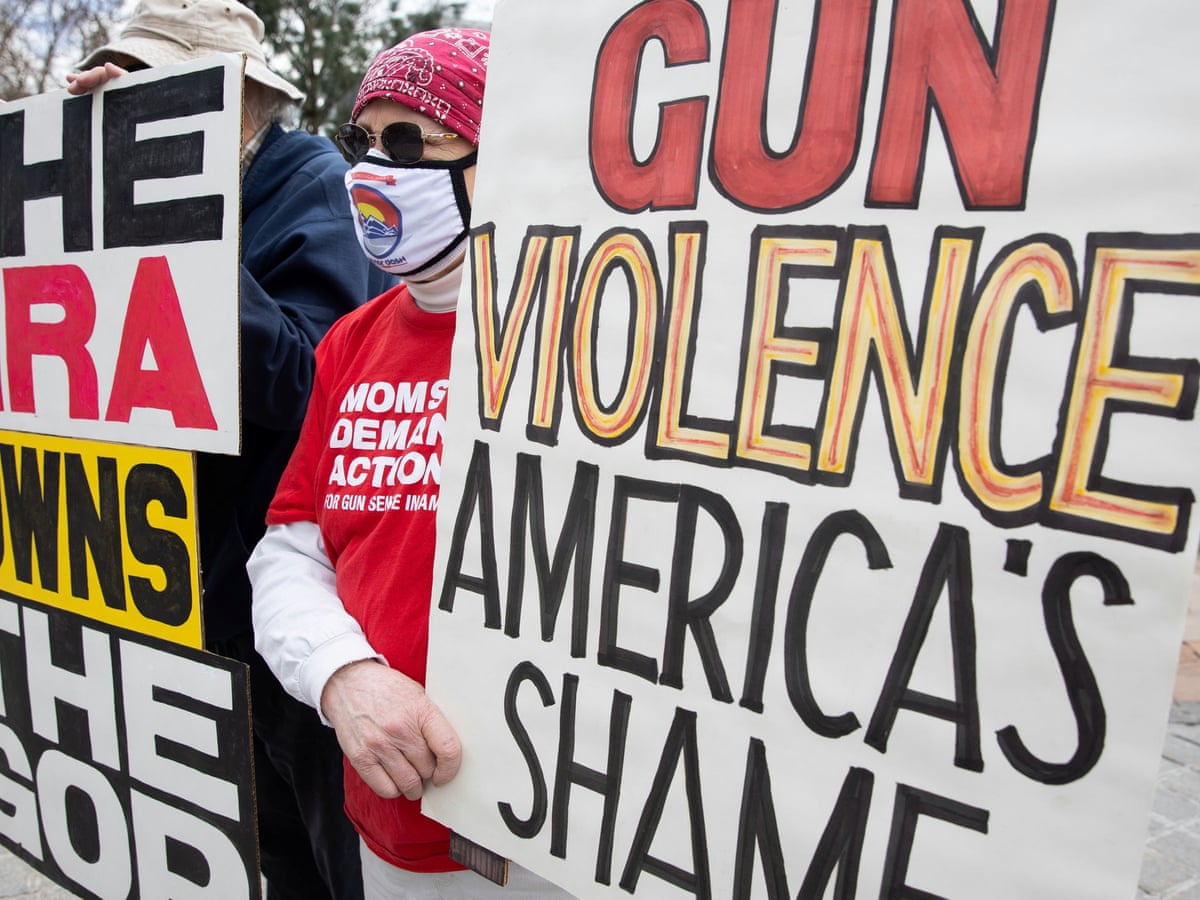 "You must represent and serve all of the people who call this nation home, but you've shown us so far that you only represent the wallets of the individuals who give the most to your campaign," Bosley said.
In an interview with the Atlantic regarding their return to activism following the Buffalo and Uvalde killings, Parkland victim X González shared that attitude. They told journalist Elaine Godfrey, "I place the responsibility on the naysayers within Congress who are opposed to implementing gun controls for any reason."
"They truly feel that having weapons will make people safer, which has been scientifically demonstrated to have a particularly harmful impact on children for years and years and years." Or they don't appear to care.
In the United States States, 4,368 children aged 19 and younger were murdered by weapons in 2020, the most recent year for which data is available, making firearms the highest cause of mortality for this age group.
While the legal framework unveiled on Sunday falls well short of what activists and President Joe Biden have demanded, there is a sense that it is a move in the right direction; as Gonzáles put it in their Atlantic interview, "It's a start." We have to start someplace. The framework has a heavy focus on mental health and school interventions.
The framework prioritizes mental health treatments, such as allocating funds for in-school mental health and support services, as well as telemedicine programs for people and families experiencing mental health crises. It also advocates for an increase in community mental health services for children and families across the country.
Those measures echo some of the right-wing talking points that have emerged in the aftermath of previous mass shootings, namely that guns are not to blame for gun deaths, but rather mental illness, a perceived lack of Christian influence in society, inadequate school security, and a variety of other social ills.
While increasing access to and investment in mental health care is beneficial for any reason, it is insufficient to prevent mass shootings. The proposed expansion of security measures in schools, while lacking in specifics, suggests investing in "programs to help institute safety measures in and around primary and secondary schools; supporting school violence prevention efforts; and providing training to school personnel and students," despite the framework's lack of specifics.
In theory, this could mean increasing the number of police officers assigned to schools—who, as reports continue to show, failed to prevent the shooting at Robb Elementary School in Uvalde, despite students calling 911 from inside the building and parents attempting to gain access to assist their children.
The framework also places a major emphasis on schools, although mass shootings may and do occur everywhere, including grocery shops, concerts, and nightclubs. In their Atlantic interview, González added, "It's distressing to watch people just reach out and care about things when they happen in school and to children."
They say, 'This is horrible!' "It's just as awful when it occurs in a synagogue. When it happens at a Walmart, it's just as bad. When it occurs to one person on the street, it's just as bad. And it's all Congress's fault. "
How can we wring significant change from themlegal framework?
As Eric Ruben, a professor at SMU's Dedman School of Law and a fellow at the Brennan Center for Justice, stated to Vox, the suggestion has meaning. Although the legislation is still in the draft stage, and it's unclear whether the final package will ever make it through the Senate's deeply divided chamber, the portions of the framework that do touch on weapons might be important.
State crisis intervention orders, for example, have previously been established in several states and, according to Ruben, "don't represent Second Amendment difficulties." '' There are two constitutional avenues of attack here.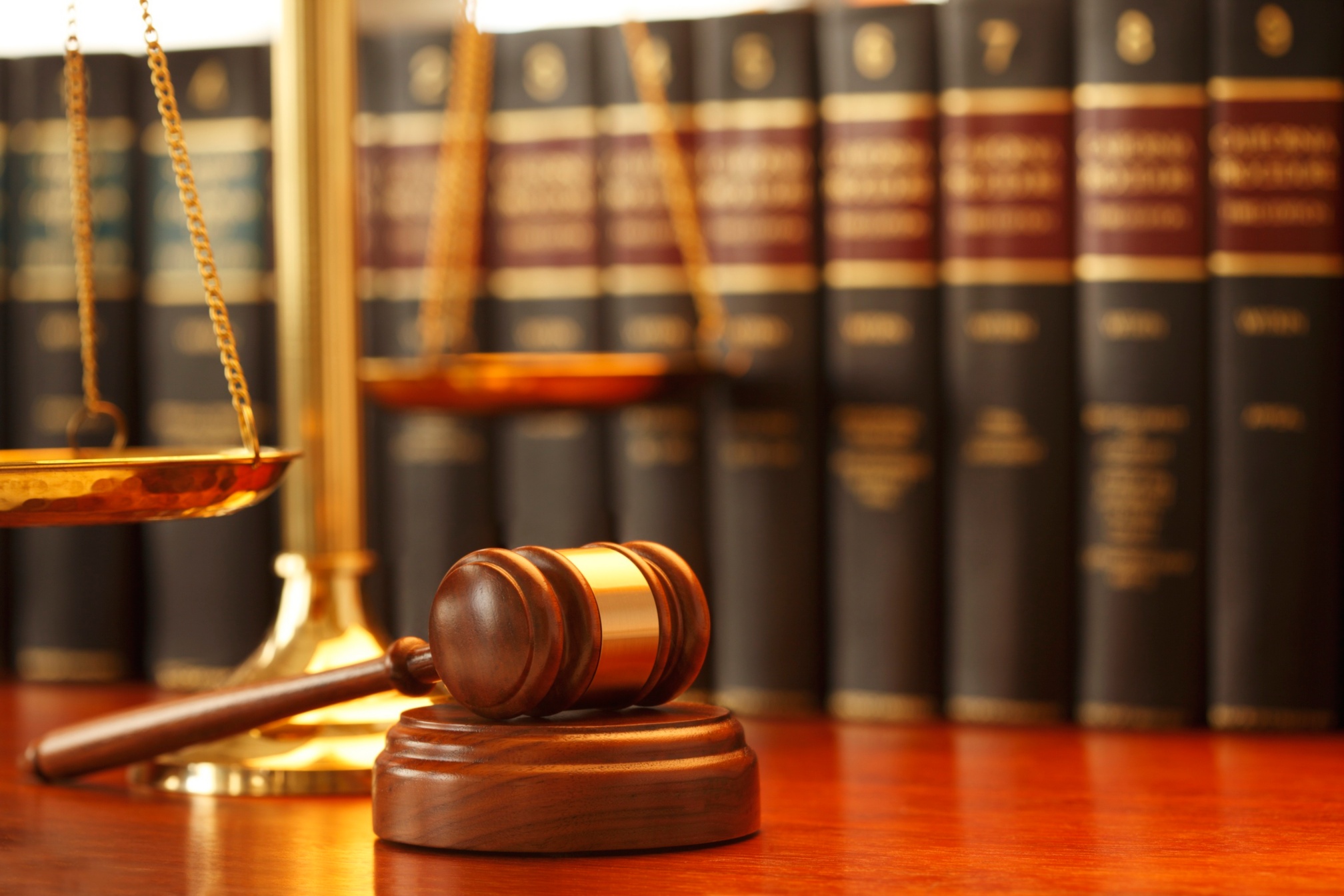 "One would be the Second Amendment, and the other would be the Due Process Clause," he explained, adding that crisis intervention orders, which allow a civil court to remove firearms or ammunition from people determined to be a danger to themselves or others, "require an initial showing to get a temporary removal order, and then it becomes final only after a hearing, where whoever is petitioning to have the firearms removed has to establish that the person presents a danger to themselves or others."
Expanding crisis intervention orders might thus be significant if a gradual step in gun control legislation can withstand constitutional challenges.
The Lautenberg Amendment prohibits some domestic violence offenders—but not all violent domestic partners—from owning weapons. Extending that option to violent domestic and dating partners who aren't spouses might make significant strides in reducing gun violence, particularly violence against women.
A 2020 study published in the Journal of the American Academy of Psychiatry and Law Online found that "when women are slain, they are more likely than anybody else to be killed by an intimate partner." According to research, there is a clear link between firearm usage and intimate partner violence. Improved definitions of domestic violence offenders would undoubtedly help to reduce gun-related intimate partner killings.
The entire concept of the juvenile delinquency system is that these are not criminal trials, but rather attempts to locate delinquent young people. But this one might be intriguing because one thing that stood out in the aftermath of the Buffalo and Uvalde massacres was that those young guys obeyed the law.
They bought the pistol legally, and they did so when they were 18. Extending the background check period for under-21 gun purchases would give enough time for background checks to be conducted since the existing legislation only allows for a three-day window for background checks. Even if the background check is incomplete, a dealer may finalize the sale if nothing is detected on the purchaser's record during that time frame.
Despite the framework's promise, finding 10 Republican senators who can create a filibuster-proof majority and approve the subsequent legislation remains a difficult task. Already, MAGA supporters in the House are slamming the framework, wrongly alleging that it violates Second Amendment rights and labeling Republican members working on it as RINOs.