Stories
Will India's landmark Comprehensive Economic Cooperation and Partnership Agreement (CECPA) with Mauritius help the Indian economy?
India has signed a free trade and defense agreement with Mauritius under Comprehensive Economic Cooperation and Partnership Agreement (CECPA) on 22 of February, 2021. India has seen to offer an amount of 100 million USD for the procurement of defense assets. Apparently, the External Affairs Minister of India S Jaishankar met the Prime Minister of Mauritius Pravind Jugnauth and decided on this deal. According to sources, the two ministers also spoke about the issues regarding the Chagos and Indo-Pacific Islands which is a point of dispute or clash between the UK and Mauritius.

What Happened When The Two Ministers Met?
In an interview, the External Minister said that he conveyed greetings from our Prime Minister Narendra Modi to the Prime Minister Pravind Jugnauth. He also invited the Prime Minister Mr. Jugnauth to visit our country. It was also seen that he handed over about 100,000 additional doses of Covid-19 vaccines which were made in India. The External Minister also met the President of the country and they discussed the super special relationship. He also met the opposition leader Dr. Arvin Boolell and elaborated on how India looks forward in the development of Mauritius. He also met the former Prime Minister and spoke about maintaining good and healthy relationship between the two countries in the future. There was also an agreement signed which talked about putting up a renal transplant unit in order to create a 8-MW solar farm at Jawaharlal Nehru hospital in order to help Mauritius generate a total of 35% of energy generated from renewable sources by the year 2025. India has also decided to provide Dornier aircraft and Dhruv helicopter for two years on lease. According to the agreement, Mauritius will be eligible to get concessional access to about 310 export items such as chemicals, agricultural products, base metals and textiles.
How Will India Benefit From This Agreement?
The agreement is being seen as "one-of-a-kind" as India has never been on an agreement with Africa before. Also the fact that India has never signed a free trade agreement before with any country since 2011, makes it indeed on of the important deals. The deal was announced in Port Louis, which is the capital of Mauritius. The External Minister has said that this step will help India in boosting its economy to a great extent and that it will also help many Indian investors and entrepreneurs to use Mauritius as a launch-pad for the expansion of their businesses into an African content which has never been done before. This will also help Mauritius in becoming the 'hub of Africa'
How Will Mauritius Benefit From This Agreement?
The Comprehensive Economic Cooperation and Partnership Agreement (CECPA) has been signed by Anup Wadhawan who is the commerce secretary and Haymandoyal Dillum who is Mauritius Foreign Secretary. This agreement will allow Mauritius to have an easy access to Indian Market which consists of over a billion people. The trading of items, such as fresh fruits, mineral water, frozen fishes, biscuits, soaps, sugar, apparel, bags and surgical and medical equipments, will become easy. The current Indian export value of these products is almost 15 billion USD which provides a great opportunity to Mauritius to benefit from Indian Markets. As said by the External Minister S Jaishankar- Mauritius will get access to export of 40,000 tonnes of sugar and about 7.5 million pieces of apparel in an early time frame. India has also seen to offer 95 sub-sectors from 11 broad services sectors. Now if looked at these benefits, this doesn't sound a very detrimental deal to us, does it?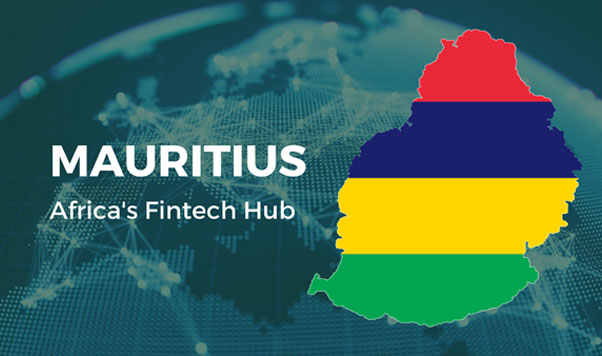 Why Is Mauritius Considered As The Financial Hub Of Africa?
It becomes very important for us to understand what exactly is Mauritius Africa Fintech Hub (MAFH) and what is its aim. MAFH is an initiative launched in December, 2019 which aims at creating routes for International Fintech companies, investors, entrepreneurs and financial service providers to easily reach and access the African market and in return, African Fintech companies get to expand their businesses globally. The Mauritius Financial Service Commission has been supporting any financial and tech related initiatives in Mauritius from quite a long time. The government, there, has acknowledged the need of digital revolution, Artificial Intelligence (AI) and Fintech in order to increase employment and private investment so as to help in the economic growth. Therefore, Mauritius thus becomes the only country with a scope of digitization. One of the reasons why Mauritius is one big stakeholder of the African Fintech market is that it is located in the outskirts of the country. Mauritius has been acting as a string holding the foreign investments coming its way with the African market. The belief by which the MAFH runs by is that they want to achieve revolutionary solutions in collaborations in order to achieve financial inclusion in the African market. Their main goal is to attract and retain investments and businesses in the African market.