Trends
Top 10 Best Automation Companies in India in 2023
Automation is described in the dictionary as "the art of making a machine, a procedure, or a system run automatically."
Automation is the control of operations via the use of electronic and computer-controlled devices. Automation seeks to increase dependability and efficiency. However, automation usually takes the role of labor. Analysts worry that new technologies will ultimately cause unemployment rates to rise dramatically.
Robotic assembly lines are gradually taking over tasks that people once performed in many factories today. Manufacturing is the process of transforming components and raw materials into completed products, typically on a large scale in a factory.
In practically all industries, automation includes essential components, systems, and job tasks. Manufacturing, transportation, facility management, and utilities are particularly affected. In addition, national defense systems are automating more and more.
Today, automation is used in every aspect of business, including marketing and sales as well as integration, installation, procurement, and maintenance.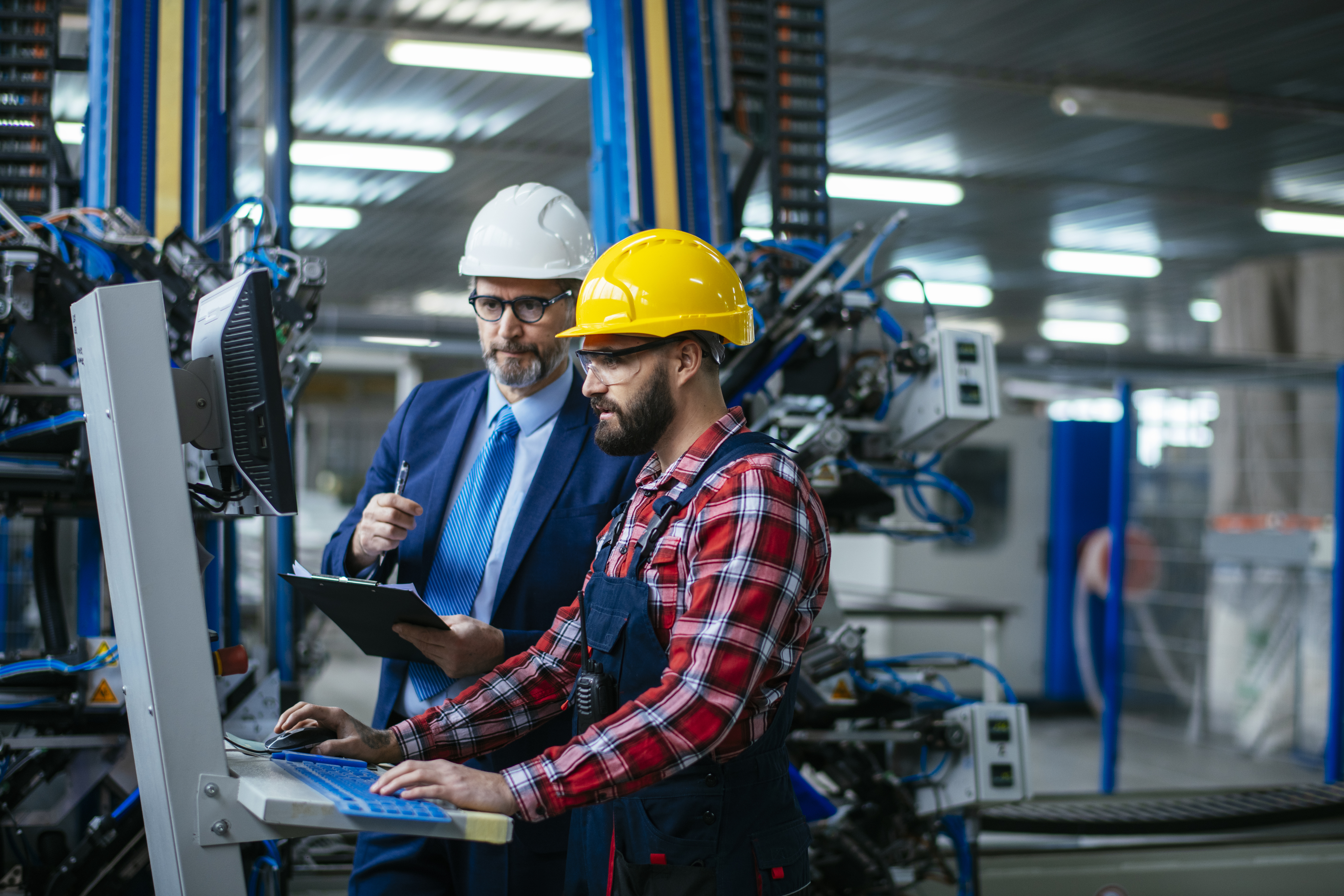 Almost every industry gets benefited from automation. Here are a few instances:
Transportation, including automotive, aerospace, and rail Manufacturing, including food and pharmaceutical, chemical and petroleum, pulp and paper, and pulp and paper
Utilities, including water and wastewater, oil and gas, electric power, and telecommunications

Defense

Facility operations, such as safety, energy management, environmental control, and other building automation
and plenty of others
All industrial functions, including design, procurement, administration, integration, and maintenance, are impacted by automation. Even the marketing and sales operations of these sectors are affected by automation.
Importance and opportunities of Automation companies in India
Consider the computer and mobile device you use each day for work. Consider the vehicle you use to commute to work. Consider the items you consume, including food, water, clothing, and the tools you use to prepare, clean, and store them. Consider the media you consume, such as television, video games, and music. Consider the structures you see. Consider any convenience or requirement. Anything you can imagine is the result of intricate procedures. These technological advancements would not have been feasible without talented humans to develop, create, enhance, and manage these processes. Our environment and the future without automation pros would be different.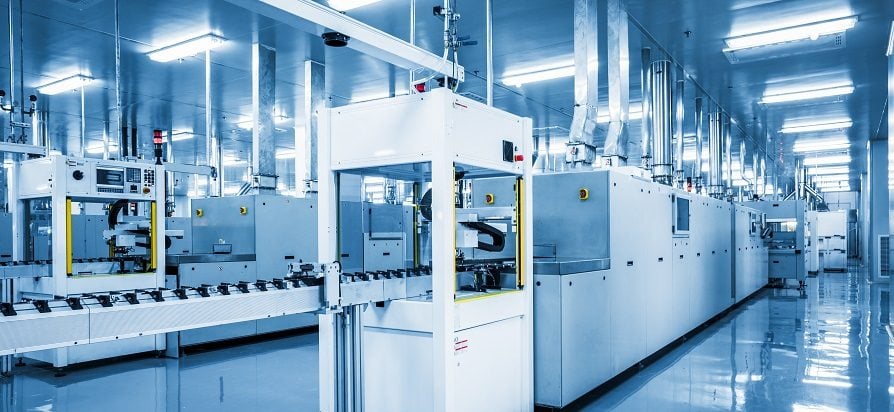 The following list includes some of the business opportunities in this market in India:
The Indian industrial automation sector is estimated to rise to a value of US$197 billion by 2020, with this growth being driven by the country's quick adoption of cutting-edge technologies.

As local manufacturing increases and focus is paid to maximizing process efficiency, demand for factory automation systems in India would rise.

Several international corporations have opened operations in India because of loosened restrictions on foreign investment.
The Indian industrial automation market was estimated at $10.72 billion in 2021, and it to grow at a CAGR of 14.26% over the forecast period to reach USD 23.09 billion by 2027. (2022 – 2027).
Top 10 best automation companies in India in 2023
Some of the top 10 best businesses are listed below. These businesses have worked extremely well for numerous businesses and have received a lot of business referrals.
Siemens
Siemon is undoubtedly a company that should be mentioned in the top 10 automation company names. A technological firm with a focus on industry, infrastructure, digital transformation, transportation, and the transmission and generation of electrical power, Siemens Limited. It is Siemens AG's premier publicly traded company in India. The corporate structure of the organization is highly geared toward addressing the needs of the sector in terms of enhancing efficiency, quality, flexibility, and speed. The company is well-positioned to work with the nation to achieve sustainable growth thanks to its broad portfolio, market-driven organizational structure, leadership in global technology, and strong local competency.
When Werner von Siemens, the company's founder, personally oversaw the construction of the first telegraph line connecting London and Calcutta in 1867, Siemens made its long-term commitment to India. Today, Siemens has a significant manufacturing presence across the nation, numerous Centers of Competence and R&D facilities, a national sales and support network, and more.
After experiencing a setback in 2020 as a result of the nationwide lockdowns brought on by the COVID-19 epidemic, the macroeconomic climate in the country has steadily begun to show signs of recovery. The Government's ongoing attempts to increase immunization rates among the populace have also boosted Indian Industry's trust.
The Company's Turnover increased from Rs 105,407 million to Rs 131,045 million during the fiscal year that ended on September 30, 2021. The company's profit from operations for the fiscal year that ended on September 30, 2021, was Rs 12,684 million, up from Rs 7,387 million the year before.
Honeywell
Honeywell is an advanced technology business based in the United States that produces engineered materials, industrial, commercial, and residential control systems, specialty chemicals, and automotive and aerospace products which made it one of the best companies in India. The current business was created in 1999 as a result of the union of Honeywell Inc. and AlliedSignal Inc. Morristown, New Jersey serves as the headquarters.
Building controls, such as HVAC systems, electronic switches and motors, alarms, industrial automation systems, microelectronics, medical devices, commercial and military avionics, and space systems are some of the goods made by Honeywell. The company's control equipment for defense applications includes everything from cockpit displays and optical and electronic sensors to missile and bomb guidance systems.
Honeywell has been influencing the future of the globe in fresher, more enticing ways for more than a century. We strive to use our innovative approach, technological know-how, and manufacturing experience to create high-quality products for building environments of all sizes as a recognized global leader in building technology solutions.
In India, Honeywell's international companies have a long history that dates back more than 80 years. Three cutting-edge manufacturing sites and four international centers of excellence for technological development and innovation show how committed Honeywell is to India. In 20 sites, including Bengaluru, Chennai, Dehradun, Delhi, Gurugram, Hyderabad, Kolkata, Madurai, Mumbai, Pune, and Vadodara, they employed close to 13,000 employees.
Rockwell Automation
One of the major industrial automation and information firms in the world, Rockwell Automation is made up of two brands: Allen-Bradley and Rockwell Software. The business was established in 1903 with a $1,000 initial investment. Now, the business had headquarters around the world, including Noida, Uttar Pradesh, and India, and in the fiscal year 2016, it generated $5.9 billion in revenue from international sales.
The company's mission is to support domestic and international producers and manufacturers in creating scalable, networked machines that will enable smart manufacturing. Their automation product line is to control all devices seamlessly as a single system as opposed to individual components and products. Customers brag about Rockwell's automation components because they provide solutions for the future to bridge the gap between machinery-level systems and enterprise systems that facilitate decision-making.
The following are a few of Rockwell's most cutting-edge automation technologies:
The scalable compute platform from Rockwell Automation connected manufacturers' on-premises infrastructure to the Microsoft Azure IoT Suite using the Windows 10 IoT Enterprise operating system.

With cutting-edge transceiver technology, the GuardShield 450L safety light curtain system provides adaptable, affordable solutions to increase safety while boosting productivity.

A new motor control option for fans, pumps, and compressors called PowerFlex 6000 offers user-friendly control for applications requiring constant and variable torque. The recent release uses sensorless vector control to give a larger voltage range and 100% beginning torque.
By integrating pre-engineered network solutions, on-site setup, and round-the-clock remote monitoring, IaaS lessens the complexity of network deployment, makes purchasing and commissioning in advance easier, and enhances network stability. By converting networking expenditures from a capital investment to an operating expense, this solution also helps people who are on a tight budget.
ABB
This is a preeminent global technology company, that drives transformations in business and society to create a more prosperous and sustainable future. ABB integrates software with its range of electrification, robotics, automation, and motion solutions to push the boundaries of technology and elevate the performance to new heights. ABB has a more than 130-year history of excellence, and its accomplishments are the result of more than 105,000 exceptional employees in more than 100 different countries.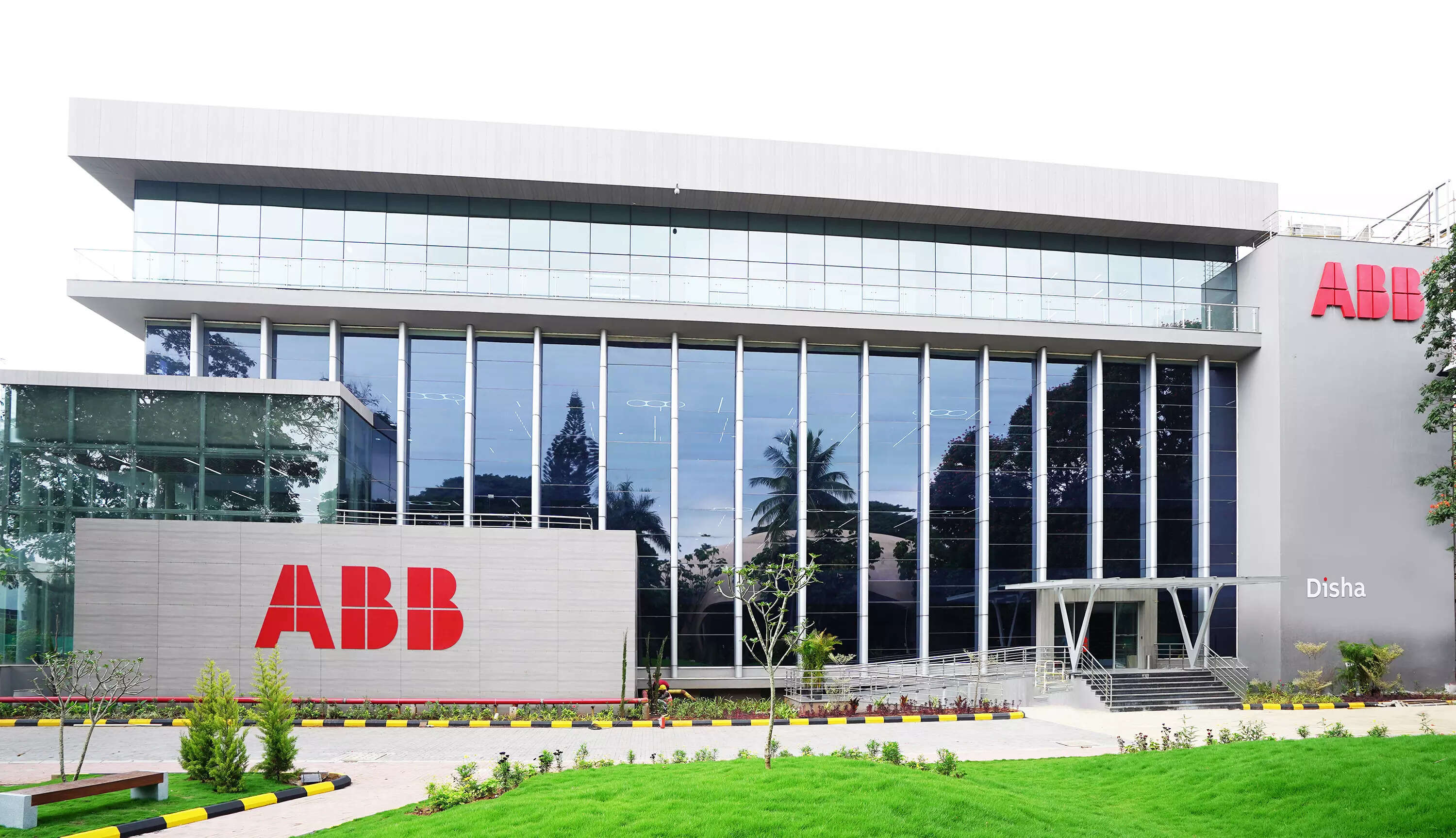 ABB India made good progress toward its ESG and sustainability goals, in line with the 2030 ABB Group Sustainability Targets. On the external front, the energy efficiency movement was also started in India as part of the global ABB initiative, as the businesses have been working hard with partners and customers to enlist, encourage, and pledge their support to this program. According to various state requirements, all manufacturing locations in India are now powered by renewable electricity. The majority of campuses are close to receiving water-positive, green building, and single-use plastic-free certifications.
Sustainability, like technology, is essential to every facet of ABB's operations. The ABB Group works to incorporate economic, environmental, and social goals into daily business choices. Around 135,000 people work for the publicly traded ABB Group, which has operations in about 100 nations. ABB is headquartered in Zurich, Switzerland, and its stock is traded on the New York, Zurich, and Stockholm stock exchanges.
Schneider Electric
This corporation is renowned for its breakthroughs in the integration of energy technologies with industry-leading procedures for better and more effective business models. It has the best characteristics, such as the ability to construct automation and control systems services and goods. The business focuses on grid-related goods' automation and medium voltage distribution levels.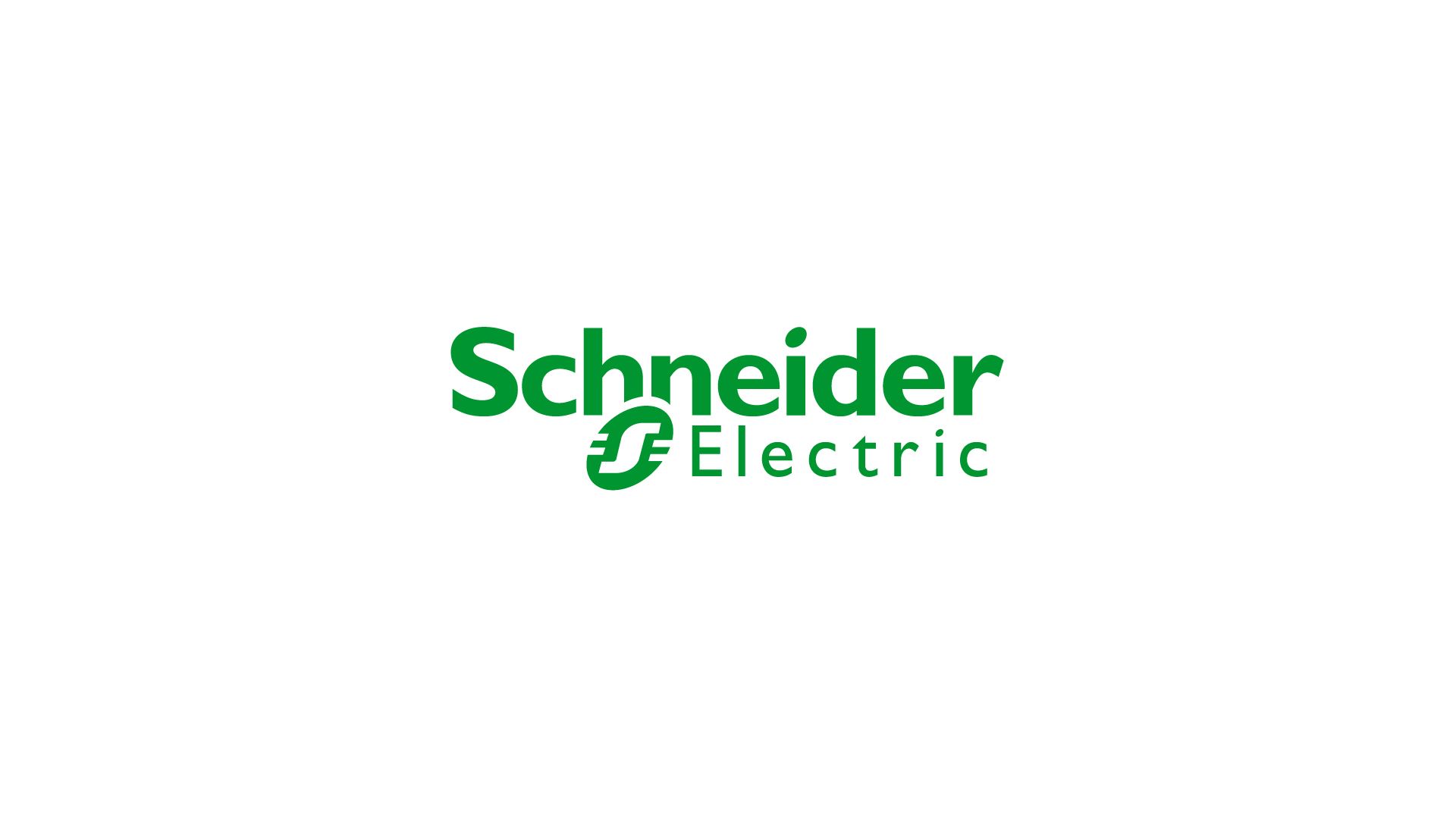 The company has continually delivered the best goods and services to both businesses and people, maintaining a high level of performance. It is also highlighting its strengths with the top items. One of their illustrations is the EcoStructureTM Building from the company, which has been safely connecting the hardware, software, and numerous services to an Ethernet IP backbone to maximize building efficiency, enhance comfort and productivity, and increase the building's value. A different kind of innovation called the EcoStructure Grid focuses on grid dependability and has several problems with electric utilities.
It utilizes a digital type of architecture and aids in bridging the gap between the supply system and the needs. It typically contributes to improved and more effective power services and goods. The company's EcoStrcuture IT, which is used to safeguard all sensitive data together with other types of secret information, is the final or third type of innovation.
This department of the business strives to make sure that the data is protected from cyberattacks, is surrounded by physical infrastructure, and can swiftly adapt to any style to meet future requirements.
Affordable Robotic & Automation Ltd.
Established in Pune in 2010, Affordable Robotic & Automation Limited. In its line of work, the company offers manufacturing, automotive, and semi-automotive industries turnkey automation solutions.
The business automates and programs machine operations utilized in the production of automobiles. Together with the company's headquarters, the assembly facility occupies an area of 8,442 square meters and is located in Pune, Maharashtra.
Following the trial's successful conclusion and the customer's satisfaction that their exact requirements were met, the customer's final approval is obtained, confirming their contentment with their requirement. Then they are ready to send the automated machines to the client's location. Additionally, they assist the customer with equipment installation at their location and ensure correct packaging and safe delivery of the machines to the customer.
Currently, the company's business serves both domestic and foreign markets. Around 5% of their total revenue comes from foreign markets, which is a rather tiny percentage. They only have one offshore office in China, though, and it manages all of their activities there.
According to the corporation, there are no listed companies in India that are in the business of offering complete automation solutions to the manufacturing, automotive, and semi-automotive sectors. Furthermore, none of the mentioned companies are wholly devoted to the industry in which they operate.
GE Digital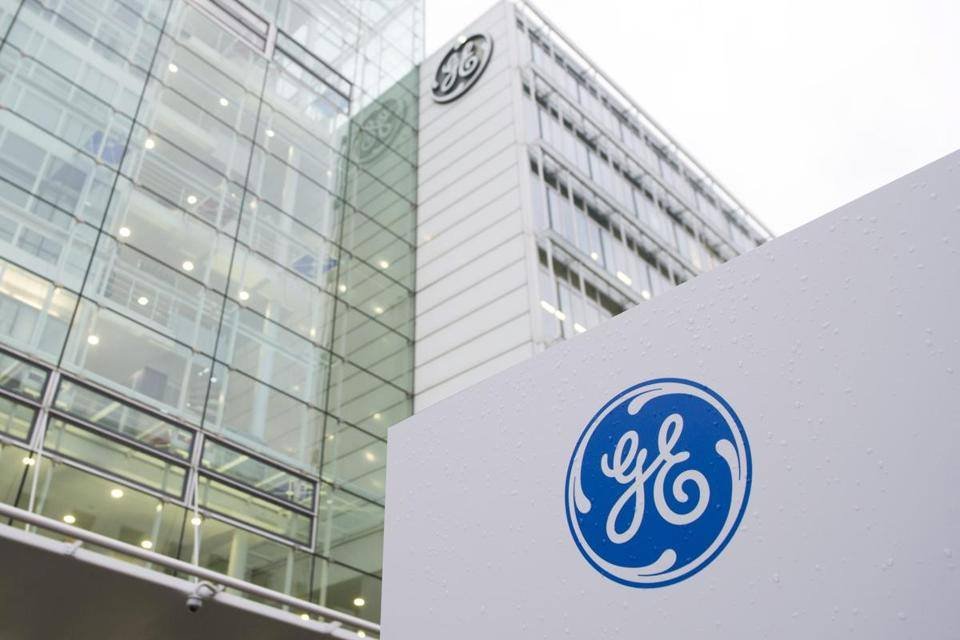 With the help of GE Digital, which links streams of machine and process data to potent analytics and people, industrial organizations in India can manage their assets and operations more effectively. Globally renowned personnel and cutting-edge software enable the digital industrial transformation for significant increases in productivity, availability, and longevity. It makes use of Predix, a cloud-based operating system designed specifically to meet the particular requirements of the industry. In addition to HMI/SCADA, GE Digital also offers its Brilliant Manufacturing software package, Asset Performance Management, Cyber Security, Predix, and Services.
The India Hub for GE Digital is a member of the organization's network of international locations, which also includes San Ramon, California; Detroit, Michigan; New Orleans, Louisiana; Glen Allen, Virginia; Riyadh, Saudi Arabia; and Budapest, Hungary. With software-defined equipment and solutions that are connected, responsive, and predictive, GE is redefining the industry by fusing digital technology with its domain expertise across industries including aviation, energy, healthcare, and transportation.
Mitsubishi Electric
For the Indian market, Mitsubishi Electric India has developed into a business that offers a wide range of cutting-edge and superior products. Air conditioners, factory automation and industrial systems, semiconductors and devices, transportation systems, and visual and imaging systems are among the categories of goods and services covered.
The first Mitsubishi corporation was founded in 1870 as a shipping concern by an ambitious young man by the name of Yataro Iwasaki. Japan was attempting to catch up with the West after emerging from centuries of seclusion under the feudal system. Yataro's company expanded quickly and branched into many different types of production and trade. The end of Mitsubishi as a cohesive organization was caused by World War II. However, separate businesses with ties to the original Mitsubishi are still operating in almost every industry today.
Electrical and electronic goods are developed, produced, and marketed by Mitsubishi Electric. Turbine generators, nuclear power plants, power electronics equipment, motors, transformers, circuit breakers, gas-insulated switchgear, switch control, and display devices are only a few of the company's products. In addition, it provides transmission and distribution systems, electrical equipment for locomotives and rolling stock, escalators, elevators, building security and management systems, and more.
Emerson Process Management
Since its establishment in 1890, this business platform has operated on two different commercial enterprise platforms: Automation solutions and Commercial and Residential Solutions. The business employs over 83,500 people and has been operating on a significant scale. The brand has been providing numerous company platforms with automation services to support and empower their industries.
The business offers the best automation solutions, and based on the industry's experience, they assist in striving to create better and more comprehensive solutions for all customers and industries. They deal with a variety of goods, including Actuators, Regulators, and Valves, the Bettis BHH series, Hydraulic valves, and the Pneumatic valve actuator, in addition to their two service platforms.
The company offers a variety of additional regulator and actuator kinds. It utilizes solenoids and pneumatics. Additionally, it has technologies for cleaning, process management, managing the climate, and precision welding. It also features excellent storage options.
Yokogawa Electric
A software and electrical company, Yokogawa Electric Corporation works to disseminate knowledge about technologies, industrial automation, control, and measurement. It uses the most sophisticated operational and control systems, such as PLCs, or programmable logic controllers. SCADA is used for supervisory control and data collection. DCS stands for the distributed control system. All of these elements contribute to the automation of the entire process being quite simple.
This business deals with a lot of innovation and creativity in the field of automation services. It makes use of synaptic business automation, which tends to enable various firms to utilize information technology to automate the industrial operations associated with managing production and increasing productivity.
With the help of Oprex, which Yokogawa Electric partners with, customers can transform the way their businesses are run thanks to a very wide range of automation solutions, services, and controls. All of these features operate with the highest level of automation security, giving their staff members the best access to technology through a comprehensive control network and machine interfaces.
Bottom line
Automotive is one of the well-known industries having a huge, worldwide automated manufacturing facility. To maintain accuracy and efficiency, it is significant to mention that many automakers' production facilities are automated. The growing trend toward converting from conventional to electric vehicles is helping to increase demand for autos.
Additionally, manufacturers use automated assembly lines to build components for autos like engines, gearboxes, fuel systems, and pumps. The most suitable technologies for creating ergonomic and efficient production lines that protect the workforce from hazardous conditions while accelerating assembly are robotics and vision. Therefore, automation in the Indian automotive industry is also being driven by safety concerns.