Trends
Top 10 Best Healthcare & Lifesciences Companies In USA 2023
Top 10 Best Healthcare & Lifesciences Companies In USA 2023
INTRODUCTION
The healthcare and life sciences industry in the United States has experienced tremendous growth over the past decade. In 2023, there are a variety of companies operating in this space, ranging from pharmaceutical manufacturers to medical device manufacturers, health insurance providers, and biotechnology research firms.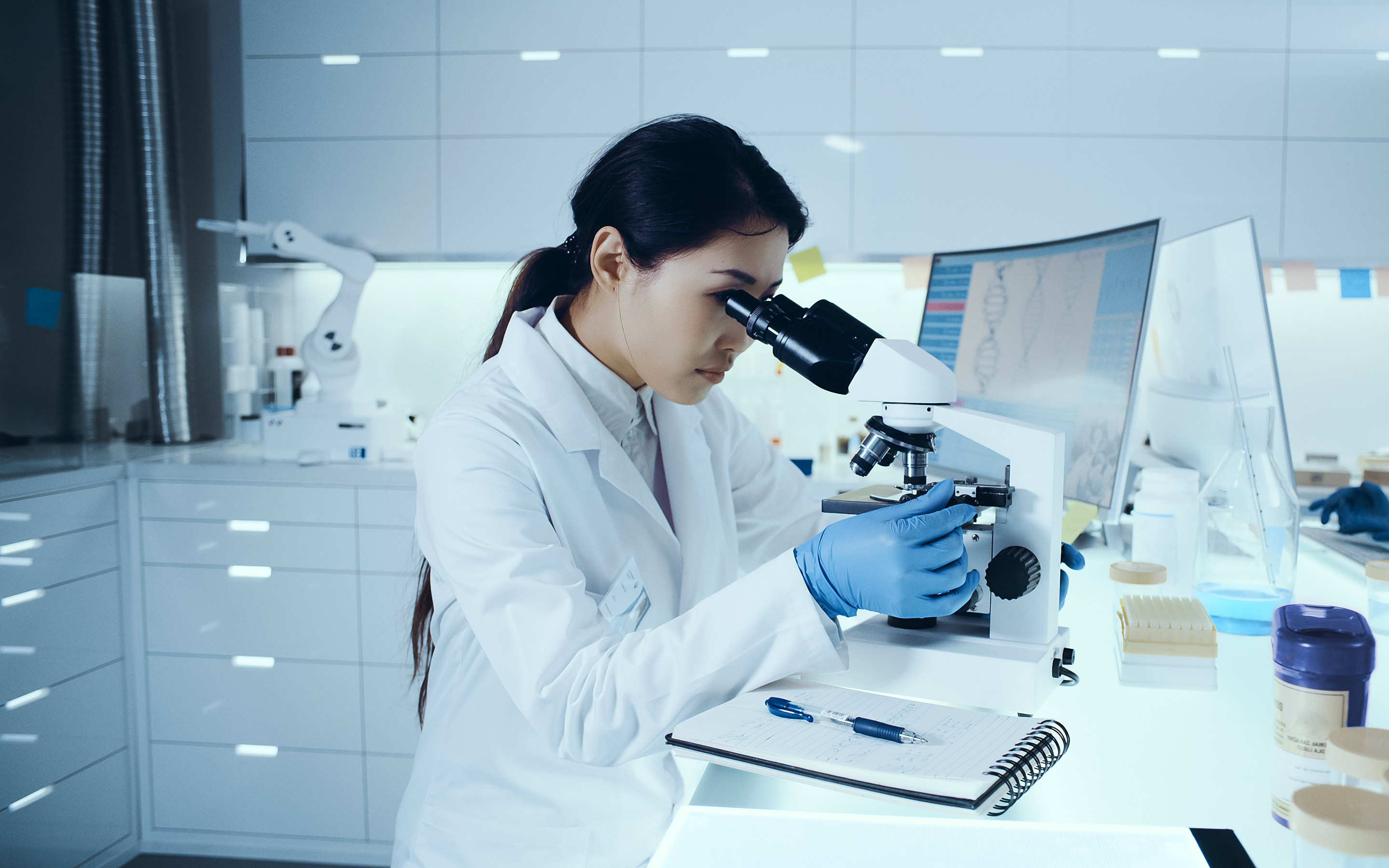 Pharmaceuticals are one of the largest segments in the US healthcare sector and account for roughly 55 per cent of the total market share. This is due to the increasing demand for treatments for chronic diseases, as well as advancements in drug development technology.
Medical device manufacturers have also seen significant growth due to the increased focus on personalizing medical devices, improving patient outcomes, and cost-effectiveness. Health insurance providers have become increasingly important as the cost of healthcare continues to rise, particularly in rural and underserved communities.
Finally, biotechnology research firms have become increasingly important in the US healthcare industry, developing treatments and potential cures for diseases that have been previously untreatable.
IMPORTANCE
Healthcare and life sciences companies in the USA are poised to become major players in the global market by 2023. With the rising population, the demand for healthcare services is expected to increase significantly over the next few years.
The USA has numerous advantages when it comes to healthcare and life sciences, such as a well-developed infrastructure, access to cutting-edge technology, highly educated professionals, and an abundance of capital. This makes the USA an attractive location for companies to invest in, especially in terms of healthcare and life sciences.
In terms of research and development, the USA is home to some of the most innovative medical technologies, drugs, and treatments in the world. Pharmaceutical companies have been investing heavily in research and development, resulting in new and improved medications being released every year.
Additionally, biotechnology companies have been making significant strides in developing treatments for previously untreatable diseases.
The USA also has the highest number of hospitals and healthcare providers in the world, which provides considerable opportunities for healthcare companies. Hospitals and medical centres are increasingly relying on medical technology and advanced medical procedures that require specialized equipment and personnel.
Furthermore, the USA has some of the most advanced healthcare insurance systems in place, providing much-needed financial support for individuals seeking medical treatment.
In conclusion, the USA offers immense potential for healthcare and life sciences companies in 2023. With extensive resources, a thriving industry, and a highly educated workforce, these companies have a bright future ahead of them.
Here are the top 10 best healthcare & life sciences companies in USA in 2023
Johnson & Johnson – Johnson & Johnson is a multinational healthcare company founded in 1886. They are the world's largest producer of medical devices and consumer health products and have a presence in more than 175 countries. The company is well known for its wide range of products that span from baby care to skincare, as well as pharmaceuticals and consumer health products.
Johnson & Johnson has also been involved in medical research, developing treatments for many diseases, including cancer, diabetes, and Alzheimer's. The company has a long-standing commitment to social responsibility, supporting initiatives such as global poverty relief, disaster relief, and improving healthcare access in underserved communities.
Johnson & Johnson has had a significant global impact on healthcare, providing products, services, and research that benefit millions of people around the world.
Merck & Co – Merck & Co. is a global healthcare company based in Kenilworth, New Jersey. Merck was founded in 1891 and has been dedicated to discovering and developing innovative healthcare solutions ever since. Merck focuses on prescription medicines, vaccines, biological therapies, animal health products, and consumer care products. Merck's mission is to help the world be well by providing solutions that improve and extend people's lives.
Merck's commitment to innovation extends beyond research and development; it also works with healthcare professionals, government entities, NGOs, and other organizations to address global healthcare needs. Merck invests heavily in R&D, primarily focusing on treatments for cancer, Alzheimer's disease, diabetes, and infectious diseases. In 2020, Merck launched its first breakthrough therapy, Keytruda, for the treatment of certain types of non-small cell lung cancer.
The company works with NGOs and governments around the world to develop and deliver innovative treatments, particularly in underserved areas. Merck is committed to reducing the burden of illness and disease and helping people lead healthier, more productive lives. Merck also makes investments in educational programs and initiatives to increase access to healthcare information and resources.
Merck is one of the largest pharmaceutical companies in the world, with operations in more than 140 countries and over 59,000 employees. The company has over 300 products marketed in more than 150 countries, making it a leader in providing effective solutions to global healthcare challenges. Merck continues to strive towards finding new ways to improve healthcare outcomes and better serve the needs of patients and their families.
UnitedHealth Group – UnitedHealth Group is a leading health and well-being company based in the United States. It offers a comprehensive portfolio of healthcare benefits and services through its family of companies, including UnitedHealthcare, Optum and UnitedHealth Group subsidiaries.
The company focuses on improving healthcare quality and affordability by providing innovative products and services to consumers, employers and government organizations. UnitedHealth Group's products and services include medical insurance, pharmacy benefits management, medical technology, clinical services, dental plans and consulting services.
The company works with customers to create customized solutions that meet their specific needs. In addition, UnitedHealth Group's data analytics capabilities enable the company to identify trends and insights that can be used to improve population health outcomes.
UnitedHealth Group has more than 250,000 employees worldwide and serves approximately 150 million people around the world. The company's commitment to providing quality health care and wellness services makes it an industry leader.
Pfizer – Pfizer is a global biopharmaceutical company founded in 1849. As of 2021, it is one of the world's largest pharmaceutical companies, with a presence in more than 190 countries and an annual revenue of over $52 billion. Pfizer is known for its wide range of medicines, including antibiotics, anti-inflammatory drugs, antifungal medications, and antiviral drugs.
The company is also engaged in research and development activities related to new treatments for diseases such as cancer, Alzheimer's, and Parkinson's. In addition to its drug production, Pfizer is involved in the production of vaccines and other medical products. The company has also made significant investments in developing treatments and diagnostics for various types of cancer.
Pfizer has a strong network of distribution channels, which allows it to supply products to customers all over the world. The company also operates a number of research centres throughout the world, enabling it to develop new treatments. In order to further expand its reach, Pfizer has invested in partnerships with leading hospitals, universities, and research institutions.
Pfizer also engages in corporate social responsibility initiatives, such as providing access to healthcare in developing countries and supporting programs to reduce the spread of HIV/AIDS. It works with governments, organizations, and communities to promote public health, especially among vulnerable populations. In addition, Pfizer routinely donates medicines and medical services to those in need.
Pfizer is committed to ethical corporate practices and pays special attention to environmental sustainability. It follows strict regulations on environmental protection and resource management. Pfizer also participates in a variety of environmental initiatives and supports efforts to ensure the safety of the environment and wildlife.
Overall, Pfizer is an international leader in the pharmaceutical industry, with a commitment to innovation, quality, and customer service. With its strong network of distribution channels, research centres, and social responsibility initiatives, Pfizer is making a positive impact around the world.
CVS Health – CVS Health is a leading healthcare company based in the United States. It provides pharmacy services, retail health care centres, and an online platform to customers. The company has over 9,900 retail stores across 48 states. It operates as a subsidiary of CVS Corporation and is headquartered in Woonsocket, Rhode Island.
The company's primary focus is providing pharmaceutical services, including prescription drugs and over-the-counter medications. Pharmacy services include prescriptions and immunizations, as well as medication therapy management.
This service helps customers manage their medication regimen. Retail healthcare centres provide basic medical services such as vaccinations, testing, and screenings. The company also offers additional health services, such as physical therapy and occupational therapy.
In addition to its physical locations, CVS Health also provides an online platform for customers to order and manage prescriptions. The platform allows customers to refill prescriptions, track orders, access health information, and receive personalized recommendations. Customers can also download the CVS Pharmacy app for easy access to healthcare services on the go.
CVS Health offers comprehensive benefits to employees, including competitive salaries, 401(k) options, health insurance, paid vacation, and flexible scheduling. The company also encourages employees to volunteer in their communities and works with local charities to support healthcare initiatives.
CVS Health has a long-standing commitment to providing quality healthcare services. Their commitment is evident in their dedication to customer service and their role in providing accessible healthcare solutions. With their range of services, they strive to make healthcare more affordable and accessible to all.
McKesson Corporation – McKesson Corporation is a Fortune 5 healthcare services and information technology company providing innovative products and services to customers around the world. Headquartered in San Francisco, California, McKesson serves over 32,000 locations across more than 25 countries, with a total of 250,000 employees.
McKesson offers a variety of services within the healthcare sector, including medical supply distribution, business process outsourcing, pharmacy automation, clinical solutions, and health IT consulting. The company also provides pharmacy benefit management and pharmaceutical consulting services, as well as speciality pharmacy services such as oncology, renal, and infusion therapy.
The company's main mission is to help people get more out of their healthcare dollars, which is why it focuses on creating innovative solutions that streamline processes for customers and improve patient outcomes. One way McKesson does this is through its Connected Care platform, which helps healthcare providers access electronic medical records, visualize patient data, and generate reports quickly and easily.
McKesson also provides a number of cost-saving programs, such as drug rebates, discount cards, and other cost-management tools. It also works with pharmacies to offer generic drug discounts and with hospitals to create value-based purchasing models. Additionally, McKesson supports research and development initiatives to develop new treatments and technologies.
As part of its commitment to bettering healthcare, McKesson has partnered with universities, nonprofits, and other healthcare organizations to promote public health. It participates in numerous philanthropic activities, such as providing grants to local communities to support initiatives that benefit underserved populations. The company also sponsors educational seminars and conferences to advance healthcare knowledge.
Overall, McKesson is committed to providing quality products and services that make it easier for healthcare providers to deliver optimal care to their patients. It is determined to continue improving upon its existing offerings while expanding into new markets and sectors in order to remain at the forefront of the healthcare industry.
Abbott Laboratories – Abbott Laboratories is an American multinational medical device and healthcare company based in Abbott Park, Illinois. Founded in 1888 by Dr Wallace Calvin Abbott, Abbott Laboratories has grown to become one of the largest healthcare companies in the world.
The company specializes in pharmaceuticals, diagnostics, nutritionals, medical devices, diagnostics systems, and diabetes care. Abbott Laboratories has also expanded into research and development initiatives, including investments in biotechnology and life sciences.
The company employs over 90,000 people worldwide, with a presence in more than 150 countries. In addition to its Abbott Park campus, the company has research and development centres around the world, such as the Abbott Technology Center in Singapore and the Abbott Medical Devices Innovation Center in Tokyo. Its products are sold in over 130 countries, and its sales have grown steadily in recent years.
Abbott's pharmaceuticals and nutritional portfolio includes a wide range of leading brands, such as Pedialyte, Similac, Align, Ensure, Infants' Tylenol, and Glucerna. Additionally, the company produces a variety of diagnostic tests for conditions such as HIV, hepatitis, diabetes, cardiovascular diseases, and other infectious diseases. Abbott's medical devices business includes products for cardiovascular care, renal care, urgent care, point-of-care testing, and diagnostic imaging.
Abbott Laboratories has a strong commitment to corporate social responsibility, with a focus on developing products that improve health outcomes and support local communities. The company partners with governments, NGOs, and private organizations to improve access to health care, conduct research, and provide access to life-saving medicines.
Additionally, Abbott supports global charities and community programs, such as the Global Health Innovations Fund and the Abbott World Marathon Majors.
Amgen – Amgen is a large biopharmaceutical company based in Thousand Oaks, California. Founded in 1980, the company specializes in discovering, developing, manufacturing, and commercializing innovative medicines to treat serious illnesses. Amgen envisions a world where no one suffers from serious illness, and the company's mission is to use science and technology to improve people's lives dramatically.
The company focuses on therapeutic proteins, monoclonal antibodies, biosimilars, small molecule drugs, gene therapy, as well as other new technologies and cures. Amgen has pioneered many of today's life-changing treatments, including Enbrel to treat autoimmune diseases, Neulasta and Neupogen to treat chemotherapy side effects, Aranesp to treat anaemia, and Prolia to treat osteoporosis.
In addition, their research has led to the development of numerous other medicines currently in clinical trials or awaiting approval by regulatory agencies.
In 2019, Amgen earned revenues of more than $22 billion and employed over 23,000 people worldwide. It has facilities in North America, Europe, Asia, and South America. The company has been recognized for its commitment to innovation, research, and development and for its dedication to patients, healthcare professionals, and society. Amgen has also been recognized for its corporate responsibility efforts, including its commitment to sustainability and environmental stewardship.
Humana – Humana is a leading healthcare company that provides health and wellness services to millions of people in the United States. Founded in 1961, Humana offers health insurance and a variety of other health services.
They offer Medicare Advantage plans, individual and family health insurance, group and employer-sponsored plans, and more. Humana also has pharmacy services, specialized medical care, and international coverage options.
Humana is dedicated to helping people live healthier lives by providing access to quality healthcare, valuable information, and innovative technology. With their commitment to customer service, Humana works with customers to provide personalized care and guidance with every step of the way. Through their range of products and services, they strive to ensure that all of their customers have access to the care they need.
Humana puts a strong emphasis on preventive care, which helps its customers maintain healthy lifestyles and better manage their conditions. Their programs focus on health education and disease management, such as nutrition, physical activity, and weight management. They also emphasize chronic disease management, such as diabetes, heart disease, asthma, and COPD.
Humana is committed to helping its customers make informed decisions about their healthcare options. They work with providers and members to create an engaging experience so people can get the most from their healthcare choices. Humana also strives to help reduce the cost of healthcare for its members. They utilize data analysis and predictive analytics to identify when interventions may be necessary and how to manage those costs best.
Overall, Humana is dedicated to helping its customers stay healthy and receive the care they need. By providing quality healthcare services, valuable information, and innovative technology, Humana is committed to helping people live healthier, happier lives.
Express Scripts Holding Company – Express Scripts Holding Company is a Fortune 50 American healthcare services and pharmacy benefits management company that specializes in managing prescription drug benefits for employers, health plans, labour unions, government agencies and individuals.
Founded in 1986 and headquartered in St. Louis, Missouri, Express Scripts provides integrated pharmacy benefit management services and speciality care services through its subsidiaries. Express Scripts offers innovative clinical solutions, such as but not limited to speciality home delivery, medication therapy management (MTM) programs, and wellness initiatives.
With over 100 million customers and nearly 70,000 participating pharmacies and providers, Express Scripts processes more than 1.6 billion prescriptions annually. The company's technology platform, which allows it to negotiate discounts with pharmaceutical companies, is designed to reduce costs and improve patient outcomes.
As of December 31, 2020, Express Scripts had 41,000 employees and generated $35.5 billion in annual revenues. In addition to its core business, Express Scripts also invests heavily in research and development and seeks to develop new and innovative technologies to improve healthcare services.
It also runs the Express Scripts Lab, a centre dedicated to advancing innovation and cutting-edge science.
CONCLUSION
In 2023, healthcare and life sciences companies in the USA will continue to be at the forefront of innovation.
Companies will focus on advancing medical treatments and technologies to improve patient care while also utilizing big data analytics and artificial intelligence to drive efficiency and cost savings.
Additionally, new collaborations among industry, government, and academic institutions will create new opportunities for research and development, further strengthening the US healthcare and life sciences sectors.