Trends
As the economy crumbles, Sri Lankans are once again cooking with firewood.
As a once-relatively rich Sri Lanka confronts a severe economic crisis with shortages of everything from medications to gas, people are turning back to cooking with firewood.
At the beginning of the year, more than 1,000 cooking explosions occurred across the country, resulting in at least seven fatalities and hundreds of injuries.
The increases in propane content and cost-cutting efforts by suppliers were the causes of the dangerously high pressure. However, petrol is now either unavailable or too expensive for the majority of people in the 22 million-person nation, along with many other things. Some people tried switching to kerosene oil cookers, but the government lacked the funds to import them along with the scarce fuel and diesel.
Additionally, individuals who purchased electric cookers received a harsh awakening when the government imposed protracted power outages due to a shortage of funds to import fuel for generators. When Niluka Hapuarachchi, 41,'s gas stove exploded shortly after preparing Sunday lunch in August, she luckily escaped uninjured.
Thankfully, nobody was present at the time. Glass fragments were scattered all over the floor. The stove with a glass top had blown up. Gas will never be used in my kitchen. It's not secure. We have enough firewood currently. " Despite efforts to address the propane issue, she said M.G. Karunawathi, 67, the proprietor of a roadside cafe, likewise made the move to wood, stating that she had to decide between closing her establishment and putting up with the smoke and soot.
Karunawathi told AFP, "We endure (smoke inhalation) when cooking with firewood, but we have no alternative." "Firewood is extremely hard to get and is also getting very pricey."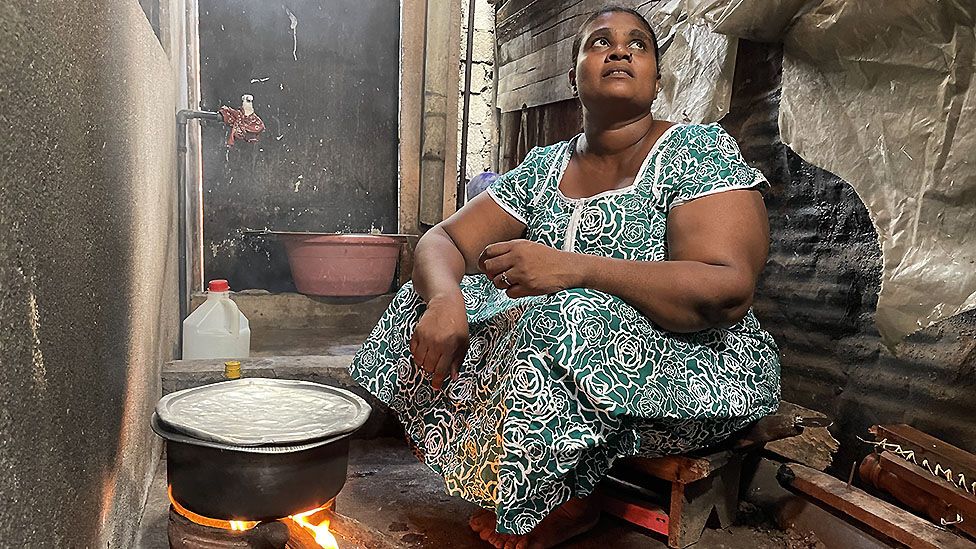 "Pain in 2023"
Sri Lanka used to be a middle-income nation, with a GDP per capita equivalent to the Philippines and living standards that made its neighbor India envious. However, due to poor economic management and COVID-19's devastating effects on the vital tourism sector, the country is now short on the money needed to cover the majority of imports.
And the suffering will probably last for a while, as Prime Minister Ranil Wickremesinghe stated in parliament on Tuesday: "We will still have to deal with challenges in 2023." This is the real deal. The situation is what it is.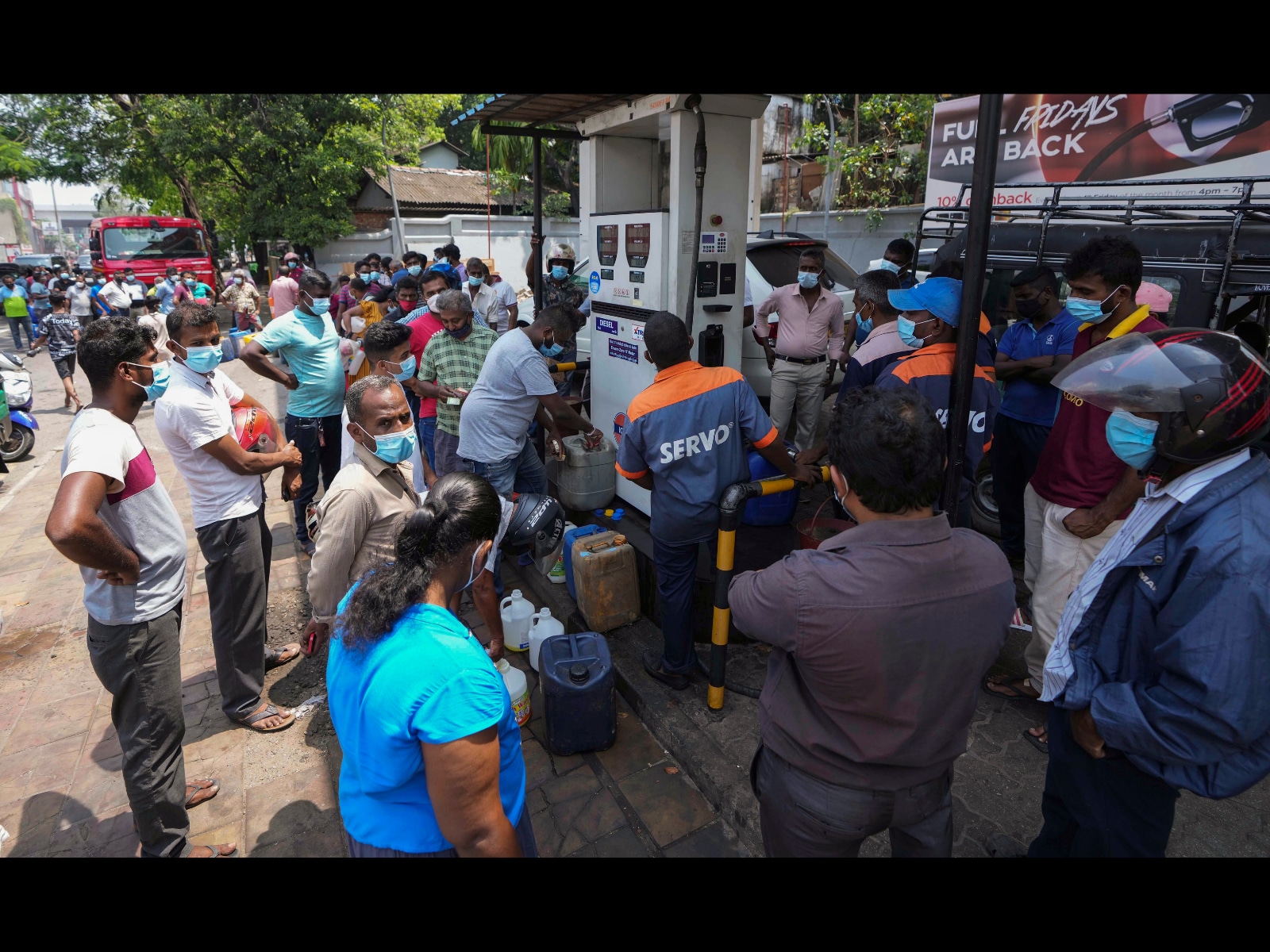 According to the UN, nearly 80% of people miss meals because they cannot afford food, and unofficial inflation is now only second to Zimbabwe. Almost every home in Colombo could afford to use gas before the crisis, but now woodcutter Selliah Raja, 60, is doing a booming business.
Previously, we just had one client—a restaurant with a wood-fired oven—but now we have so many, we can't keep up with demand, Raja told AFP. He claims that the sudden increase in demand and increasing transportation costs have caused his provincial timber suppliers to quadruple their rates.
"In the past, landowners paid us to remove inactive rubber trees," said lumberjack Sampath Thushara to AFP in the southern village of Nehinna, which also produces tea and rubber.
In the woodlands, which are full of insects and snakes, finding wood can also be hazardous. A father of three passed away from wasp stings last week, and four other people were sent to the hospital in central Sri Lanka. Alternative energy is also in high demand, and 51-year-old entrepreneur Riyad Ismail has seen sales for the high-tech firewood stove he created in 2008 soar.
To assure better burning and reduce the smoke and soot that are produced by conventional firewood burners, he has added a small battery-operated electric fan to blow air into the barrel-shaped stove.
His high-end "Ezstove" and the widely available "Janalipa," both of which use coconut charcoal, guarantee savings of at least 60% as compared to cooking with gas. Both of his stoves, which retail for about $20 and $50, respectively, are in high demand; there is now a waiting list for them.
The daily heartbreak of life in a country gone bankrupt
After months of nonstop blackouts caused by the government going bankrupt and running out of fuel, whole families wake up exhausted as a result of power cuts that occur late into the hot nights and steal hours of sleep as the fans stop. Workdays, errands, and daily necessities cost twice as much as they did last month.
After all this, you're more damaged than you were last week. The fight to get transportation starts after a light or no breakfast. Gas lines in urban areas encircle neighborhoods like metal pythons, blocking roads and destroying lives. Before they can resume running hires, tuk-tuk drivers with eight-liter tanks must wait in line for days. To get through the struggle, they carry water, clothes, and cushions.
People from the middle and upper classes gave the people in the queue lunch packs and soft beverages. The cost of food, cooking gas, clothing, transport, and even the amount of energy that the government permits soared so alarmingly as the rupee's value fell that even generous donations from the wealthy have been hard to come by.
Working-class families huddle around wood-burning stoves to prepare rice and coconut sambal. Even the staple dhal from South Asia is a luxury. Meat? quadrupled in price? Never mind. Fresh fish used to be affordable. Boats cannot leave port if there is no diesel. Fishing enthusiasts charge exorbitant prices for their catch when selling it to hotels and restaurants.
Most young people in Sri Lanka consume very little protein. From macroeconomic to molecular, this disaster
Are children's organs, muscles, and bones receiving adequate nutrients? For months, imported milk powder has been hard to find. The UN issues a famine and malnutrition warning. The crisis has persisted for months for many. Those that have access to it ride crowded buses and trains. Young males grip the footboards tightly as the mob in the air battles.
The bus and trishaw drivers' indiscipline has long been a complaint of Sri Lanka's wealthier citizens. Many individuals think that the nation has collapsed because of the animosity of the political and financial elites toward the common people. The recession is most severely affecting Americans in the lower middle and working classes.
Private hospitals continue to function, albeit less effectively. While his father was looking for anti-venom in pharmacies, a 16-year-old snakebite sufferer passed away in North Central Anuradhapura. Numerous medicines that could save lives are prohibitively expensive. A 2-day-old baby with jaundice passed away in May because her parents couldn't get a trishaw.
According to economists, the significant tax cuts of 2019—supported and applauded by corporate and professional groups—aided in draining Sri Lanka's coffers and pushing the country to the brink. Fuel for personal vehicles and home generators can be purchased on the black market at inflated prices.
The exchange rate makes bicycles too expensive for people on lower incomes to use for commuting. Colombo's March protests were started by the worst power outage. A nation was depleted by 13-hour daily outages during the warmest weeks of the year.
Thousands gathered in the Colombo neighborhood, where the president lives, out of great frustration. One of the most furious protests of the year was this one. The political elite, the clergy, and the media, which had given the country the most self-serving and ineffectual administration in history, were denounced by a man wearing a motorcycle helmet.
Later, cops beat Sudara Nadeesh and many other people before taking them all into custody. Gotabaya Rajapaksa, the former defense secretary, is the first president of Sri Lanka to be so closely associated with the military.
The North has understood for decades that government brutality meets protest; the South has just recently come to learn this. Live ammunition and tear gas have been used indiscriminately in recent months against mainly peaceful protesters, including youngsters. Savage beatings have resulted from minor dissent in the basic lines.
The police response has been seen as excessively disproportionate since protesters have died or been hospitalized. Politicians post images of public suffering on social media and demand change. This has heightened the outrage. Politicians weren't accountable, right?
The president and his allies have faced several calls for their ouster, yet despite this, they stubbornly hold onto their positions and engage in backroom negotiations that many believe contaminate the island's politics. Even while their policies are criticized, the same officials who are accused of pushing Sri Lanka into this abyss insist they can get it out.
To return their earnings home, Sri Lankans are urged to work as technicians, drivers, and housemaids in the Middle East. Many of Sri Lanka's most vulnerable citizens would be forced to emigrate to nations with few protections and political rights. One internet anthropologist referred to Sri Lanka as "the vampire state."
You're worn out from Sri Lanka's unrest by night. With supply chains malfunctioning, customers only spending on necessities, and employees failing to show up, running a business has turned into a constant barrage of disasters.
As a result of not having enough money to buy enough food, being unable to cook what you have purchased, and being unable to provide your parents with their medication or your kids with an education, you start eating lighter evening meals every week. Schools were closed due to fuel shortages. third online year The police and military smash what little hope there is. The government doesn't deliver on what it says, and yet you're still grateful since many people have it worse.