Trends
BYJU's: How Did It Become the Most Valuable Startup of the 21st century in India?
BYJU's: How Did It Become the Most Valuable Startup in India?
Consider yourself in a crowded classroom as the instructor explains a crucial idea. Everyone else seems to be following along with the teacher's explanations by nodding their heads in agreement, but you cannot comprehend a single word of what is being said in class. Do you identify with this situation? Whether you like it or not, students have encountered such circumstances at least once. Since everyone learns differently, the teacher cannot individually tutor every student in the class.
Fortunately, the Edtech industry is expanding quickly enough to close this gap. And when it comes to educational technology in India, one name that can't be missed is BYJU. Continue reading to discover how the world's most valuable ed-tech firm was founded by an engineer with a passion for education.
Byju Raveendran started BYJU's in the year 2011. According to Forbes' list of India's 100 Richest People, he has the youngest billionaire status in India, with a net worth of $3.05 billion (2020). The Learning App by BYJU, which debuted in 2015 and has a $22 billion valuation, is now regarded as the most valuable startup in India.
Let's look at BYJU's Exciting Journey and learn more about BYJU's History, Founders, Funding, Revenue, Competitors, Acquisitions, and Success Story.
Company Highlights
Startup Name – BYJU'S
Headquarter – Bangalore
Founder – Byju Raveendran
Sector – Edtech
Founded – 2011
Valuation – $23 Billion (July 2022)
Total funding – $2.9 Billion (September 2021)
Revenue – $310.19 mn (Rs 2,381 Cr in FY20)
Parent Organization – Think and Learn Private Ltd
About BYJU's and How BYJU's Works
BYJU is a Bangalore-based online tutoring and teaching company that was established in 2011. It operates on a freemium economic principle. Think and Learn Pvt Ltd is the name of the parent company of BYJU. Its main objective is to provide online video lectures for coaching to students studying for competitive exams like the NEET, CAT, GRE, and GMAT as well as kids in grades 1 through 12.
Since its 2015 introduction, the BYJU learning app has seen astronomical success. It is used by more than 15 million students worldwide, and 9,000 of them pay for it. Instead of depending just on lectures, the program facilitates individual learning among the students. With the help of eminent speakers, tried-and-true educational methods, and personalised training, its approach reinvents learning.
Founders and Team
The creator of BYJU's Classes, an education technology company whose slogan is "Fall in love with learning," is Byju Raveendran.
The CEO and creator of BYJU, Byju Raveendran, was born in Azhikode, Kerela, in 1980. He graduated from the Government Engineering College in Kannur, Kerela, with a B.Tech in mechanical engineering. Byju Raveendran was a service engineer for a large shipping company before founding BYJU. However, he loved to teach, which motivated him to start BYJUs.
Byju Raveendran is an accomplished athlete who participates in six different sports in addition to being an entrepreneur and a teacher. He participated in football, cricket, table tennis, and badminton at the collegiate level. Well known to his pupils as Byju sir, he twice passed the CAT with a perfect score. He did not, however, enrol in any IIM.
In addition to being Byju Raveendran's wife and a co-founder and director of Byju's, Divya Gokulnath is an Indian businesswoman and educator. Divya studied at National College Jayanagar and R.V. College of Engineering, earning a B.Tech in biotechnology. In 2011, she and her husband decided to co-found Byju's.
On December 10, 2021, Rachna Bahadur was chosen to be Byju's Senior V.P. In this role; she would be responsible for the company's overall planning, strategies, and roadmap in both new and existing markets. Previously, Rachna worked as a Partner with Bain & Company.
Startup Story | How was BYJU Started?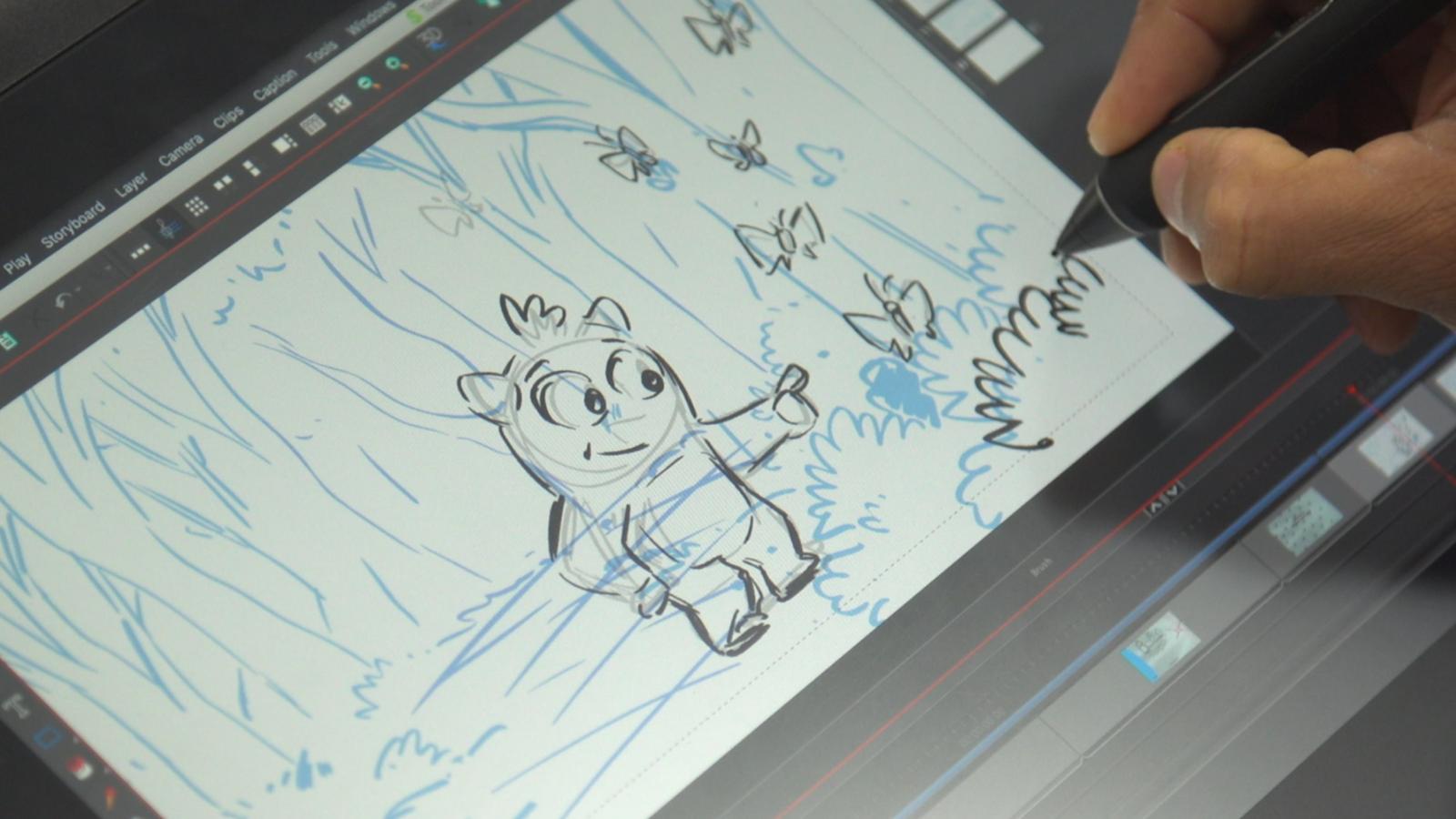 Byju Raveendran worked as an engineer for a UK-based shipping firm in Kerala and was originally from Azhikode. He began assisting his buddies while they studied for the CAT test, which served as an admission exam for the top business schools in India while he was still employed. As a test of himself, Byju scored perfectly on the exam! He prepared pupils for maths exams instead of enrolling in an IIM.
When he became confident in his abilities, he began charging for math workshops. At one time, more than 20000 students attended one of his workshops since they were so well-liked. He began making recordings of the classes he hosted in the year 2009.
His former pupils, who went on to get IIM degrees pushed him to begin teaching at BYJU. Later, "Think and Learn Pvt Ltd" was founded to create instructional materials for students. More than 5.5 million people downloaded Byju's – The Learning App in the first year following its launch in 2015.
Business Model and Revenue Model
Byju's operates on a freemium model, providing users free and premium (paid) services. A free 15-day trial is offered in exchange for the student's information on the company's website or application. To access the full content, the student must purchase the courses from BYJU after the free trial. The business offers one-on-one mentorship to its customers and gives feedback to the parents of the children. In addition to online instruction, BYJU's offers classroom instruction in Noida, Gurgaon, and other cities. BYJU's earns money in three different ways:
The first is done using the app. After the 15-day free trial period, students who wish to continue their studies on BYJU must purchase the courses. The app's selection of test series, courses, and other offerings incentivizes users to buy.

BYJU's requires customers to purchase electronic tablets when they purchase their courses. The videos, exams, practise problems, quizzes, etc., for that course, are all on this tablet.

The third method of generating income is through classroom instruction. Only a few cities can provide these classes.
Funding and Investors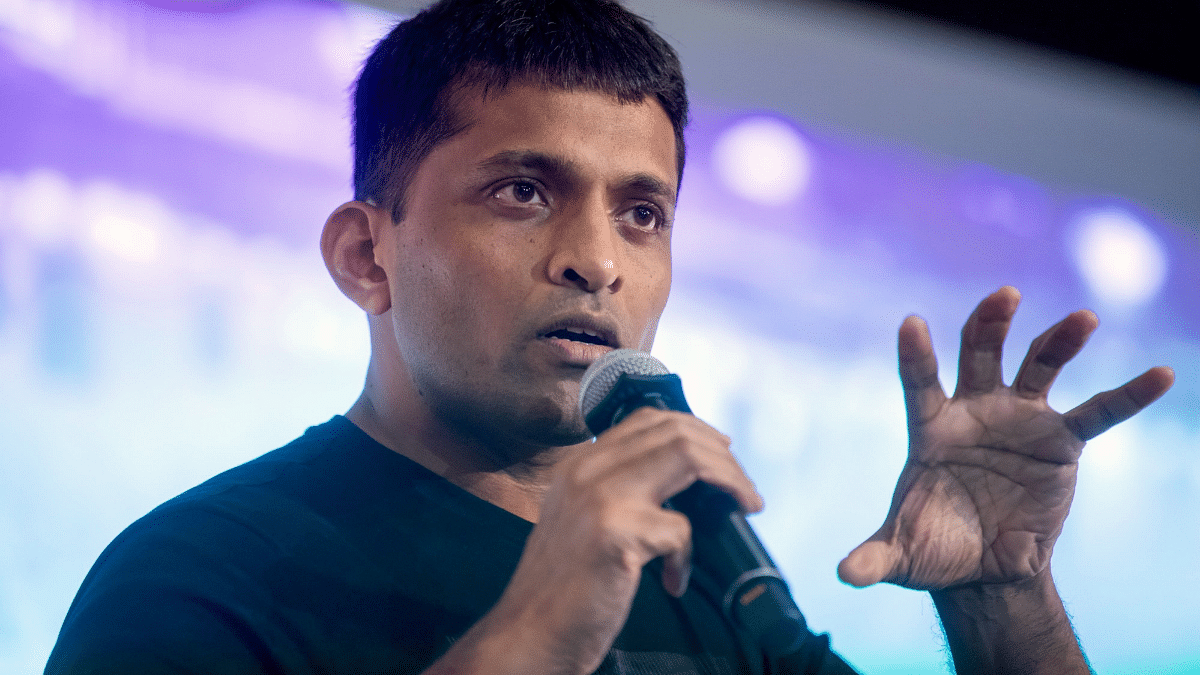 BYJU's is attempting to close out its most recent $800 million investment round. Several investors, including Sumeru Ventures, Vitruvian Partners, and BlackRock, had intended to spend $400 million on the project when it was initially announced on March 11, 2022. Byju Raveendran, the CEO of Byju, invested the remaining $400 million. As of July 11, 2022, the closure of this capital round seemed problematic for India's most valuable firm. The $250 million that Sumeru and Oxshott were supposed to transfer hasn't been done. According to the spokeswoman for Byju, this was due to macroeconomic factors.
Byju's value has increased to $23 billion from its previous estimate of $22 billion at the end of the round, according to reports from July 7, 2022.
The June 2021 financing round valued the Edtech behemoth at $16.5 billion, propelling BYJU to the top spot and surpassing Paytm, which was valued at $16 billion, making it the most valuable company in India. Soon, in September 2021, its worth had grown to $17 billion. Since then, BYJU's has been featured in the headlines as the most valuable startup in India.
The Series F round of investment, estimated at $21 billion, was welcomed. The startup's worth eventually increased by nearly 35 percent, reaching the current value of $23 bn. The value of Byju's shares, which was Rs 3,800 in September 2021, has increased to Rs 4,750 as of today, or almost 10% since November. According to sources, the worth of the edtech behemoth has increased year over year by 25%.
Byju Raveendran, the company's CEO, now owns over 25% of the stock, while Divya Gokulnath and the management group own around 4%.
The massive Edtech company boosted its original investment by $1.2 billion through a debit transaction on November 8, 2021. Byju's received over $286.61 million (almost Rs 2200 crores) on October 4, 2021, valued at $18 billion, from more than a dozen investors.
The Edtech titan looks to be in a fundraising frenzy, given that it has already raised more than $2 billion in 2021 alone.
A total of $350 million was collected from Zoom's creator, Blackstone, and UBS Group, along with about $50 million from IIFL and Maitri Edtech.
The Chan-Zuckerberg Initiative, founded by Facebook co-founder Mark Zuckerberg and his wife Priscilla Chan, awarded its inaugural grant to BYJU's in 2016, making it the first Asian business to do so.
BYJU's worth was assessed at $16.87 billion following a $150 million investment round in September 2021; it had previously been valued at $16.5 billion. Following the funding round, headed by UBS Group, Eric Yuan, Blackstone, and others, BYJU was named the most valuable company in India. Byju's turned unicorn way back in 2018. When Byju's joined the group that year, it was India's eleventh unicorn.
IPO
Byju's plans to go public within the next 8 to 10 months. The second-highest valued firm in India, founded by Byju Raveendran and valued at around $16.8 billion, has already gained recognition in the startup community for its acquisitions and fundraises.
Byju's has now agreed to join the special-purpose acquisition company (SPAC) of Churchill Capital, a prominent worldwide strategic advising business, and raise about $4 billion in response to the IPO's continued growth. According to estimates from December 16, 2021, the business would be valued at over $48 billion in such an IPO transaction. As of July 7, 2022, BYJU's IPO is scheduled at $40–45 billion, which implies around double its present valuation.
Challenges faced by BYJU's
The company's founder, Byju Raveendran, claims that it is challenging for BYJU's to convert students into paying customers once the free trial has ended. Finding acceptable partners to help with this development is the second hurdle for the organization, aiming to expand to other English-speaking nations.
Competitors/Alternatives
Because of this change, people are quickly adopting e-learning and moving towards digitalization; as a result, many other businesses with business models similar to BYJU's are concentrating on ed-tech. Among BYJU's principal rivals:
UpGrad

Meritnation

Vedantu

ClassPlus

Unacademy

Teachable

Khan Academy

Simplilearn

Schoolwise

Toppr
Acquisitions
Byju's Recent Acquisitions
BYJU's has so far purchased 19 different businesses. Byju's had made a total of 10 acquisitions by the end of 2021, and as a result of this aggressive purchase binge, which the business had adopted to target a single market, it had spent over $2.4 Bn. On December 8, 2021, Byju's bought GeoGebra, an Austrian business that developed math learning tools, in a deal that was subsequently valued at around $100 million.
GeoGebra, which Markus Hohenwarter founded in 2001, combines geometry, algebra, spreadsheets, graphing, statistics, and calculus on a user-friendly and effective platform. Additionally, it offers a community of more than 100 million learners across 195 countries. GeoGebra is a platform that seeks to make math learning enjoyable and attractive. Thus, this acquisition will add excitement and interaction to Byju's math learning programs.
The previous business that Byju's purchased before this one on September 16, 2021, was Tynker. On July 24, 2021, Byju's earlier purchased the Edtech app Whodat and the e-learning tool Toppr for preparing for competitive exams. On February 28, 2022, Great Learning purchased the hiring automation startup Superset. On May 10, 2022, Byju's Great Learning purchased Northwest Executive Education in a cash and equity deal for around $100 million. Both businesses would be able to expand their products to areas like India, the US, Europe, and Latin America with the aid of this transaction.
Final negotiations were taking place between Byju's and Vedantu, an online tuition company. The Edtech behemoth had previously demonstrated a successful year of acquisition, so there were fewer questions about it. The Byju Raveendran-led group reportedly made an initial $700–800 million offer for the purchase, which was still awaiting the required governmental approvals. Vedantu has been one of Byju's most notable competitors.
If the sale had gone through, it would have been the fourth significant acquisition made by the business thus far, adding another feather to its crown. However, Vamsi Krishna, the co-founder and chief executive of Vedantu, rejected Byju's acquisition of Vedantu, claiming that any discussions of a merger or acquisition with Byju are "100% incorrect."
Although the Edtech giant contacted Unacademy and Vedantu and made them offers of about $1 billion last year, no transactions have come to fruition this year. But then, Tynker, a US-based coding platform for children, was the subject of negotiations with Byju's. When reported on August 17, 2021, the talks were starting, and the deal's financial details were not confirmed.
In the end, Byju's successfully brought through yet another purchase, purchasing Tynker on September 16, 2021, for $200 million. According to the founder and CTO of Tynker, Srinivas Mandyam, one-third of American schools currently utilize the platform. Byju's will undoubtedly benefit from this as it looks to grow in North America. Tynker, WhiteHat Jr., and Byju Coding Class are intended to be significant initiatives down the road.
Acquisitions Could Come for Byju's
According to reports from November 22, 2021, which were insiders corroborated at the company, the Edtech decacorn is now trying to buy Hello English. According to the sources, who asked to remain anonymous, the sale would allegedly be for $25 million. The term sheet has already been signed; they also added.
An eight-year-old cloud-based language learning platform called Hello English (previously known as CultureAlley) offers users the option of learning a variety of languages, including English, Chinese, Portuguese, Turkish, Nepali, Indonesian, Thai, Arabic, Malay, Urdu, Malay, Bengali, Punjabi, Telugu, Tamil, Kannada, and more. The purchase of Hello English would be a significant step and represent the entry of Edtech technology into the field of language instruction.
According to sources close to the company who spoke anonymously, Byju's is also said to be buying superset and is now engaged in a late-stage discussion to complete the terms. The superset is a campus employment platform based in Bangalore that seeks to simplify campus hiring so that placements are simple for schools, universities, and businesses. Additionally, if the acquisition goes through, it is said that superset's co-founders, Naman Agrawal and Pranjal Goswami, would join Byju's.
The Byju Raveendran-led edtech business could pay close to $2.4 billion to purchase 2U Inc, an edtech company listed on the NASDAQ, which would likely be the largest acquisition in the industry.
Byju's Completed Aakash Acquisition
According to sources dated June 29, 2022, Byju's purchased Aakash Institute in January 2021 for $1 billion in a deal that was supposed to be finished in June 2022. However, the corporation is delaying the payment and has already requested a two-month extension. According to sources, Blackstone, who is Aakash's primary investor, and others would receive a portion of their compensation in cash and a stake in Byju shares.
According to the business, several other investors also got partial payouts in 2021. Aakash Chaudhry and the Chaudhry family, who control the institute, were earlier stated to quit the business following the Byju's-Aakash agreement, which was hailed as the largest deal in history of the Indian edtech sector. The payment would be sent to Blackstone, which holds 37.5% of the institute, in June 2022. However, a spokeswoman for Byju has refuted Bloomberg's reporting and stated that the company would buy Aakash on the specified date, August 2022.
According to news from July 4, 2022, Byju's indicated that it has finished paying Aakash's outstanding balance. Byju's spokesman stated that the Aakash acquisition had closed and that the audited financial figures would be released in the following ten days. On July 12, 2022, it is stated that Byju's has a payment due to the US-based private equity juggernaut Blackstone Inc. of about $200 million, supposedly due by August 2022.
Growth and Revenue
A very creative startup, BYJU's, has had great commercial success. It uses strict promotional tactics. Bollywood's most well-known star, Shahrukh Khan, is BYJU's brand ambassador. The company has established a reputation in the Middle East and entered the Indian market. BYJU intends to reach several foreign markets, including South Africa, the US, the UK, and others. To expand its footprint there, BYJU's acquired the US-based learning platform Osmo in January 2019.
The company also worked with Disney to provide early learning software for grades 1-3. Recently, BYJU's received attention for its prompt reaction to the coronavirus pandemic. Due to the coronavirus epidemic, schools were forced to close in several regions of India. BYJU has made its learning app available to students until the end of April 2020 to guarantee that they may continue their studies uninterrupted.
BYJU's Collaborated with NITI Aayog
The public policy think tank of the Indian government joined with the Byju Raveendran-led Edtech powerhouse. This cooperation aims to promote high learning standards for children in 112 "aspirational districts" across the nation through tech-driven learning initiatives. As previously established, the "aspirational districts" are the most underdeveloped areas of the country in terms of things like infrastructure, water resources, agriculture, education, health, and more.
According to a statement issued on September 17, 2021, this partnership will also be responsible for forming a special working committee to oversee and assess the program's complete execution.
There will be two primary parts to this collaboration:
Around 3000 students in Classes 11 and 12 who want to take the NEET and JEE exams can get top-notch coaching through Byju's Career Plus program.

As part of another optional program, students in Classes 6 through 12 can access academic content from Byju's Learning App for three years as part of the edtech giant's social impact effort called Education for all.
Byju's founder and CEO, Byju Raveendran, commented on this by saying, "By working with NITI Aayog, our efforts are being enhanced even more. Through our 'Education for All project, we have been empowering and affecting millions of children across the country."
Byju's to launch a new edtech business in the MENA region

.
To open a new edtech company and R&D center in Doha, Qatar, Byju's has teamed with the Qatar Investment Authority (QIA). The organization established as a consequence of the agreement is anticipated to promote research and innovation and develop cutting-edge learning solutions tailored for Middle Eastern and North African students, considered members of the MENA area.
At the most recent 2022 Doha Forum, Sheikh Mohammed Bin Abdulrahman Al-Thani, the chairman of QIA and the Deputy Prime Minister and Foreign Minister of the State of Qatar, saw the signing of an MOU between Byju Raveendran, the CEO and founder of Byju's, and Mansoor Al-Mahmoud, the CEO of QIA. With the aid of the Aakash+BYJU'S Career-Plus initiative, BYJU's further seeks to discover and offer test preparation tutoring to 3,000 deserving kids in classes 11 and 12 who wish to take the NEET and JEE.
Under its social impact effort known as "Education for All," the Edtech giant will also provide academic content for school children studying in classes 6 through 12 for three years with the aid of BYJU'S Learning App.
In the fiscal year that ended in March 2021, BYJU's goal was to increase sales by twofold to $1 billion. The company also recorded an 81 percent rise in earnings to Rs 2,434 crore for 2019–2020. Cash began to arrive for BYJU's at the start of the next fiscal year.
BYJU's has finally made the expansion it experienced in FY20 public. A few of the main points are as follows:
Over 81 percent BYJU made more money, or Rs 2,434 crores.

The company's net profit, which increased by 152% to Rs 51 crore, increased.

Two thousand three hundred eighty-three crores of rupees were reported as BYJU's costs.

The company's profits from international activities increased to Rs 306 crores from Rs 168 crores when disclosed for FY 2018–19.
In FY22, Byju's expects revenue of Rs 10,000 crore. The firm has not yet released its FY21 earnings, though.
Byju's has begun providing a hybrid model that allows its students to attend sessions at physical/offline institutions as of October 2021. A Kickstarter campaign has already been launched for the novel hybrid educational approach, and if it is successful, the Edtech decacorn will expand it up across the nation. The hybrid learning facilities would be known as the "BYJU'S Learning Centre," first concentrating on math, physics, chemistry, and biology. Byju's appeared to have come full circle.
This is because the edtech unicorn is currently preparing to launch its offline coaching center, to be known as Byju's Tuition Center (BTC), which would pave the way for its entry into blended/hybrid learning after switching to the online mode of learning, acquiring businesses, gaining notoriety, and becoming India's most valuable edtech startup. This new program, intended to help children in Classes 4 through 10, has made significant progress thus far, primarily due to the acquisition of Aakash Educational Services.
Partnerships
Given that Byju's extended its sponsorship agreement with the Indian Cricket Board for another 18 months at about $55 million, it will continue to appear on the Indian cricket team's shirt. Byju's is recognized as the BCCI partner. After India's tour to South Africa concluded, Byju's new semester began. The deal with the edtech company expired in March 2022, when it requested an extension. In 2019, Byju's acquired from Oppo the sponsorship rights for the IPL. Byju has several other well-known partnerships, such as:
Google and Byju's collaborated to provide schools with a "Learning Solution."

Byju's and NITI Aayog worked together to expand free Education to 112 districts.

To support and improve the interaction between students and teachers, Byju's and Intel collaborated.

To provide low-income kids with access to smart classrooms, the edtech giant partnered with The Akshaya Patra Foundation.
Upcoming plans
Beginning in February 2022, Byju's plans to invest up to $200 million in the Byju's Tuition Center (BTC) during the next 12 to 18 months. Byju's intends to enroll about 1 million students using this strategy over the next two years. The Byju Raveendran-led edtech juggernaut is trial testing this product in 23 cities and 80 locations. Five hundred centers will be dispersed throughout 200 cities by 2022. Byju's plans to go public within the next 18 months. It also seeks to buy well-known businesses like 2U Inc., listed on the NASDAQ.