Trends
China: BF.7 and BA.5.2: The Omicron sub-variants driving the China surge
The Omicron sub-variants driving the China surge are BF.7 and BA.5.2. Both variants are also present in India, but neither has caused an increase in infections, and neither is likely to pose a significant threat. The majority of China's population has a weak immune system, not these variants, which is the country's problem.
Since China's "zero-Covid" policy was abandoned in the first few days of December, there have been many reports of an increase in cases, hospitalisations, and fatalities. However, the nation has been reticent in providing information. The data is published from the nation, according to the World Health Organization, "underrepresent the true impact of the disease."
The WHO stated earlier this week that the local infections were primarily caused by two sub-variants of the SARS-Omicron CoV-2's variant: BF.7 and BA.5.2, despite the lack of publicly available data.
What variations are driving the increase in China?
The BF.7 and also BA.5.2 sub-variants of Omicron were responsible for the local cases in China, according to the WHO's technical advisory group on virus evolution (TAG-VE), which met with Chinese researchers to confirm this.
The TAG-VE statement was also based on the analysis of two datasets: 773 sequences from mainland China that are accessible on the global database GISAID, and 2,000 genomes sequenced by the nation starting on December 1, 2022, and shared by Chinese researchers.
Of the 2,000 genomes of local infections that China shared, these two variants made up 97.5% of them.
564 of the 773 GISAID genome sequences examined by TAG-VE were from December 1 onward. Only 95 of these were determined to be locally acquired, and 95% of these samples belonged to BF.7 and BA.5.2 lineages.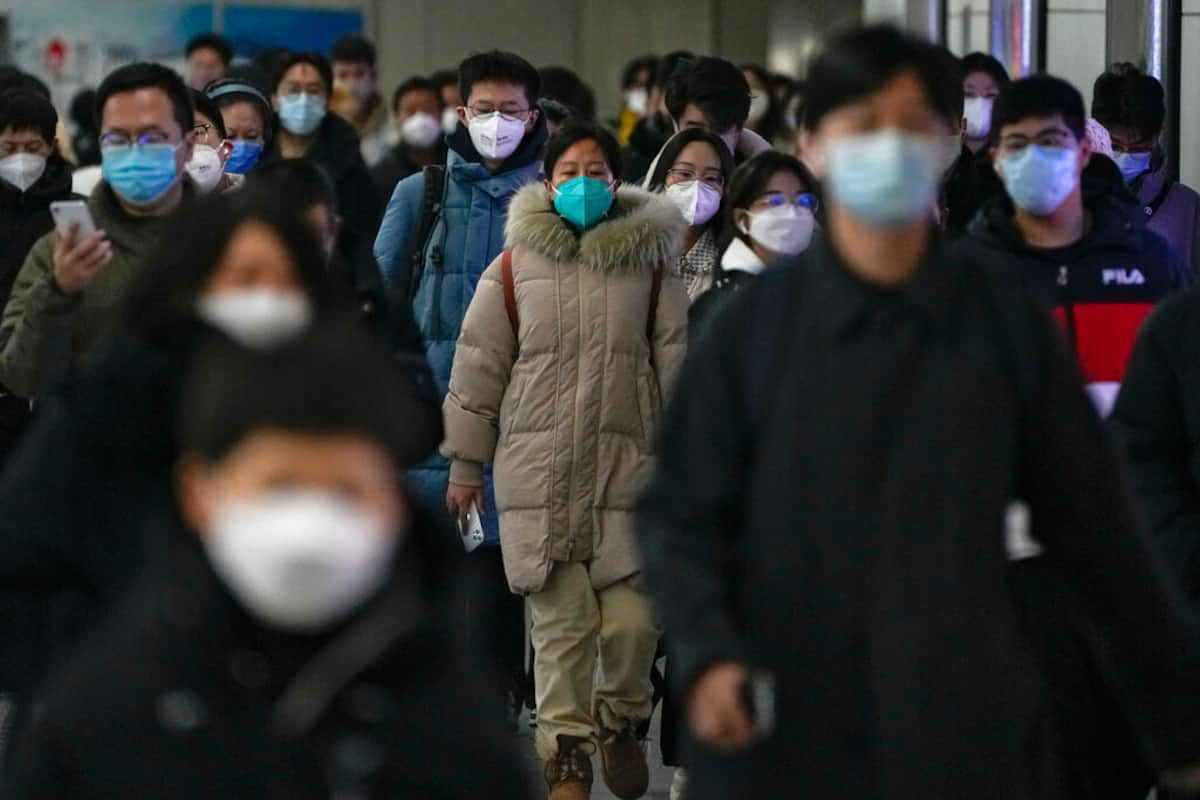 The genomes sequenced from Chinese travellers and submitted to the global database support this finding, according to TAG-VE.
What are the details of these two variations?
Omicron's BA.5.2 sub-variant was discovered in some samples as early as June 2020; however, it didn't gain popularity until July 2022. Together with its parent BA.5, it quickly spread and replaced dominant variants in a number of nations. However, the likelihood of negative outcomes remained low.
The BA.5 variant gave rise to the BF.7 variant, which is also a member of the same family. One of the more than 500 sub-variants of main omicron that are currently in circulation, BF.7 is the same as BA.5.2.1.7, a sub-lineage of the main BA.5 sub-lineage of the Omicron variant of SARS-CoV-2.
According to the TAG-VE statement, BF.7 is not a recent variant that has appeared in China; in fact, no recent variants or mutations of known concern have appeared there. Before the current outbreak in China, reports of it came from other nations; in October, BF.7 cases made up more than 5% of cases in the US and 7.26% of cases in the UK.
But it was because this variant had a high neutralisation resistance and was overtaking the prevalent BA.5 variant in some countries that researchers became aware of it. According to one study, it was more effective at evading the immune response to a natural infection or vaccination because it had a 4.4-fold higher neutralisation resistance than the original variant.
However, countries other than China that experienced this variant did not report any significantly higher number of cases or hospitalisations.
According to experts, China's population has largely remained immune-naive to Omicron sub-variants as a result of the country's long-standing, strict "zero Covid" policy.
These two variations exist in India, right?
Yes, India has received reports of both variants. BA.5.2: After being first discovered in India in May 2022, the virus spread throughout the nation over the following two months. The GISAID database contained the most BA.5.2 sequences from India as of July 2022. During this time, there had been a slight increase in cases in India. In 6.1% of the genomes sequenced by the Indian SARS-CoV-2 genome sequencing consortium INSACOG in December 2022, BA.5 sub-lineages were found.
BF.7: A case involving BF.7 was first reported in September, followed by a second case in November 2022. But at the time, this variant was not widely adopted in the nation. Following the increase in cases in China, more cases of the variant were discovered; according to INSACOG, BF.7 was discovered in 2.4% of the samples sequenced in December 2022.
India began randomly testing international travellers on December 24; among the first 40 traveller samples sequenced, one case of BF.7 was found. The recombinant XBB sub-lineages were the most frequently isolated variant from the travellers.
Would the risk of hospitalisation or death be elevated by these variants?
Dr. Anurag Agarwal, chair of WHO's TAG-VE and dean of biosciences and also health research at the Trivedi School of Biosciences at Ashoka University, said, "I also do not think there is any increased threat to India."
Although health ministry representatives have previously predicted a spike in infections in January, they have not predicted an increase in hospitalisations or fatalities in India, where more than 90% of the population has already received two doses of the Covid-19 vaccine.
However, with so many new variants being reported, "we need to be alert," the ministry official said.
Scientists from mainly all over the world are looking for information about an outbreak that will have far-reaching effects on the health of hundreds of millions of Chinese people, the global economy, and the pandemic's future as COVID sweeps through China. But without reliable information from the Chinese government, estimating the scope and impact of the surge in the nation with the largest population is a big scientific guessing game.
To ascertain the potential spread, one research team in Hong Kong combed through passenger information from five subway lines in Beijing. Reverse-engineering an unconfirmed government leak that included case numbers from Chinese health officials was unsuccessfully attempted in Seattle by a group of modellers. British researchers are developing their own estimates of the effectiveness of Chinese vaccines.
They are all trying to figure out how quickly the virus is spreading across the nation. How many deaths are occurring? Could a brand-new, harmful variant originate in China?
Scientists are preparing for potentially disastrous results as they sort through various sources of shaky information. In the worst-case scenario, COVID could cause as many deaths in China in the upcoming four months as it did in Americans during the entire three-year pandemic, according to some estimates.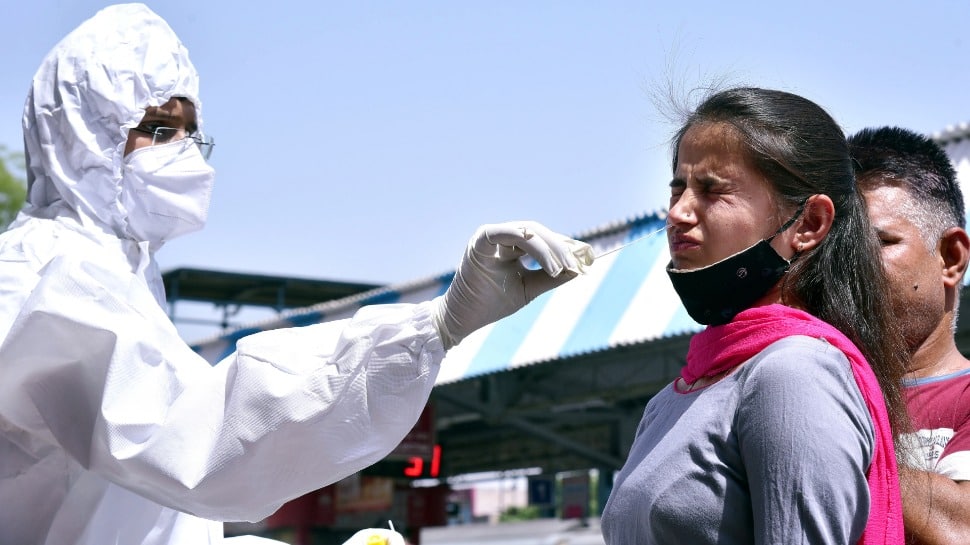 Without satisfactory explanations, some nations are placing restrictions on Chinese visitors, albeit partially due to unfounded worries or political motives. A negative COVID test will be required for travellers from China, according to the United States, Italy, and Japan, who are worried that the rise in cases in China may lead to the emergence of new, more dangerous variants.
The policies reflect the limited understanding of the outbreak, despite the fact that scientists and virologists predicted the new measures would probably do little, if anything, to slow the spread.
The world appeared to have a fair understanding of what was happening with the virus in China up until this month. Due to its strict "zero COVID" policy, the ruling Communist Party proudly published low daily case and death numbers. The virus was largely contained by a national system of lockdowns, quarantines, and mass testing.
The scientific community was largely in the dark when the government abruptly abandoned "zero COVID" in the first few days of December.
Siddharth Sridhar, a clinical virologist who specialises in emerging infectious diseases, declared that "nobody, nobody has any idea."
Edited by Prakriti Arora