Trends
Customs rigorously monitors toy imports; innovative methods used to avoid BIS norms: CBIC
Customs rigorously monitors toy imports; innovative methods used to avoid BIS norms: CBIC. The CBIC stated on Saturday that the customs department is actively monitoring the entry of toys and is constantly addressing novel methods used to avoid quality control and safety standards. The government announced earlier this week that 18,600 toys were confiscated in the previous month from prominent retail outlets throughout India, including Hamleys and Archies, at airports and malls for lack of BIS quality mark and use of bogus licences.
The BIS and the DGFT (Directorate General of Foreign Trade) are collaborating with the customs department to combat attempts to evade quality control and safety inspections, according to a tweet from the Central Board of Indirect Taxes and Customs (CBIC).
It added modern modus operandi developed to avoid the BIS limits by way of imports of pieces of toys, staggered import of such components through multiple ports, and misdeclaration of toys and their parts as wholly distinct commodities is being "continuously attacked". "Indian Customs has been closely monitoring and tackling the issue of toys imported that do not fulfil BIS requirements," the CBIC tweeted. CBIC's reply came in response to a tweet from someone who wondered how customs clearance was gained during the import of toys that did not have the BIS quality symbol.
Since January 1, 2021, the government has required toys to meet safety standards issued by the Bureau of Indian Standards (BIS), a national standard-setting authority. Approximately the previous month, over 18,500 toys were confiscated, both locally created and imported. Some of the toys lacked the obligatory BIS quality mark, others had a forged BIS licence number, and still others were labelled as originating in foreign nations.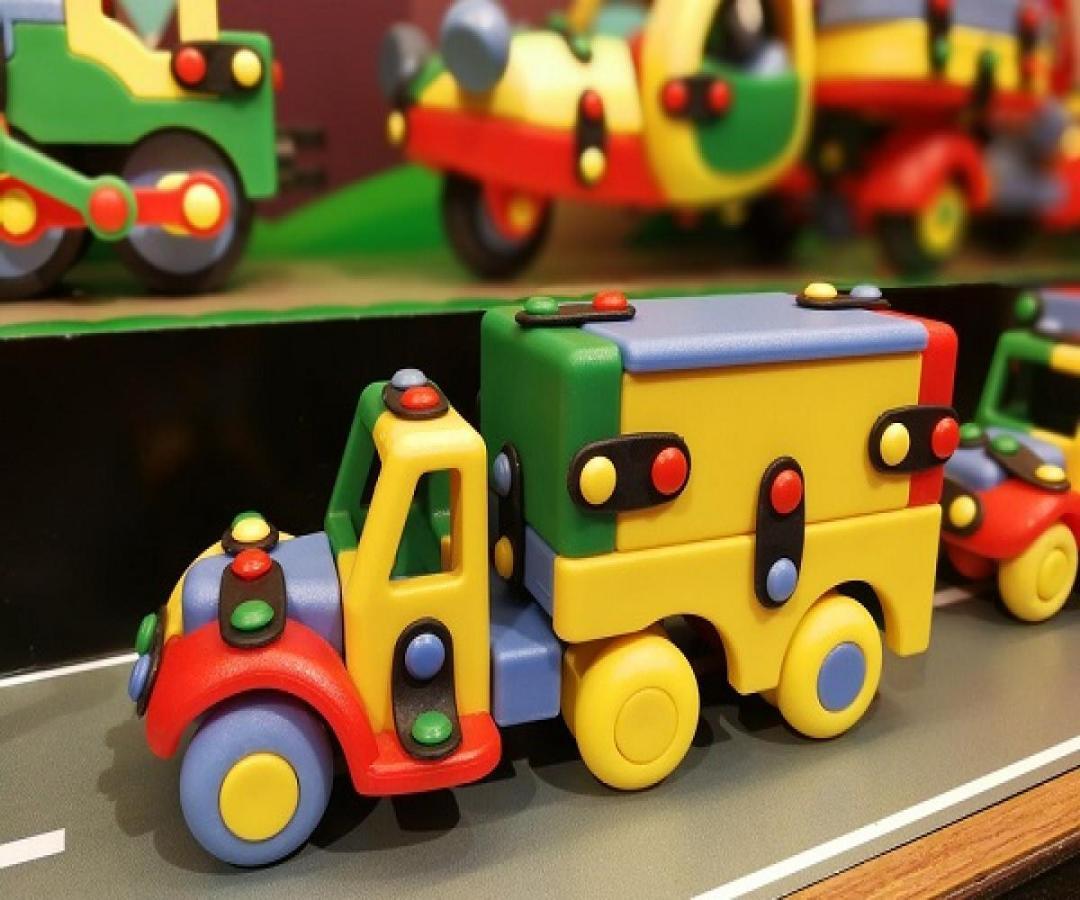 The raids were conducted at well-known retail locations around the nation, such as Hamleys, Archies, WH Smith, Kids Zone, and Cococart. According to the report, toys were also seized at the Tiara Toys Zone at Chennai Airport, the WH Smith stores in Hyderabad and Delhi airports, the Cococart stores in Mumbai and Gujarat airports, and the Archies store in Ghaziabad's Pacific Mall. Additionally, three significant e-commerce companies – Amazon, Flipkart, and Snapdeal – have received notices from the consumer protection regulator CCPA for alleged breaches of a quality control order for toys.
India's toy exports are increasing, but they are still 200 times less than China's.
In August 2020, Prime Minister Narendra Modi urged India to develop into a major global toy powerhouse during the COVID-19 epidemic. He lamented that over 80% of toys were imported, with millions of rupees flowing overseas, in July 2021 and urged people to "be outspoken for local toys."
 He declared in July 2022 that India's toy exports had increased from $300-400 billion to 2,600 billion, a rise that "no one could have imagined." Beyond a rise in exports, Mr. Modi also claimed that imports of toys, which formerly totaled over 3,000 crore, had decreased by 70%. This indicates that India is relying less on toys created outside of India, particularly those from China.
The rise in the basic customs duty on toys imported into the country from 20% to 60% was one of the main causes of the fall. In addition, strict requirements for the calibre of imported toys were put in place. India exports toys to each nation, measured in dollars.
From $178 million in the same period in 2015 to $363 million in the period from April to October 2022, the overall exports have barely grown. This increase was mostly due to an increase in India's exports to the United States, which rose from $44 million to $144 million. Other popular destinations were the United Kingdom, Germany, Netherlands, and Canada.
Toy imports to India by nation, in million dollars. China was and continues to be India's main supplier of toys, however recent years have seen a halving of imports from $300 million to $150 million. Other suppliers included Japan, Taiwan, Hong Kong, the Netherlands, and the United States, although they were insignificant in compared to China's contribution.
Given the COVID-19 lockdowns and limitations, Mr. Modi's repeated clarion appeals during the epidemic occurred at a time when toy sales were soaring internationally. Global toy exports increased by an extraordinary 32% from $119 billion in 2020 to $158 billion in 2021. Again, the U.S. had a significant role in this increase. Toy imports into the United States increased by 44% from $36 billion in 2020 to $52 billion in 2021. While toy imports into Germany, the United Kingdom, France, Japan, and Canada also rose, the amount was still small in contrast to that of imports into the United States.
In 2021, China met the majority of the United States' growing demand, continuing to hold the title of largest exporter globally. Toy exports from China rose from $71 billion in 2020 to $101 billion in 2021, considerably outpacing those from Germany, the second-largest exporter in the world with $11 billion in 2021. While it is true that India's reliance on Chinese toys has decreased and the latter's exports have increased in recent months, the size of India's exports is still extremely modest and over 200 times lower than that of China's.
India's decision to limit toy imports from China would barely affect the number of exports from the latter. India was China's 26th-largest toy export market in 2021, making up just 0.7% of total exports of toys from China. While the United States had a significant role in the recent growth in toy exports from India, China supplied 77% of the country's toy requirements in 2021. Only 0.5% of the U.S.'s toy demands were met by India, which ranked as its ninth-largest supplier.
Edited by Prakriti Arora