Trends
7 days later, after dream child; Akasa Air hits the skies, Rakesh Jhunjhunwala leaves the earth
A week after dream child Akasa Air hits the skies, Rakesh Jhunjhunwala leaves the earth.
After Akasa Air's launch, one week later, Rakesh Jhunjhunwala took the last flight out of the planet. Warren Buffet of India passed away at the age of 62. According to a report from The Free Press Journal citing Indian Express, Jhunjhunwala was brought dead to Mumbai's Breach Candy Hospital. It also included a doctor's statement that Jhunjhunwala had kidney disease and diabetes. According to other reports, he was recently admitted to the hospital and later released.
Who is Rakesh Jhunjhunwala?
Investor Rakesh Jhunjhunwala had the Midas touch. Unfortunately, he passed away at 62 in Mumbai on August 14, 2022. Many people referred to Jhunjhunwala as India's Warren Buffet. He was both a chartered accountant and a trader. Jhunjhunwala was listed as the 36th richest person on Forbes' Rich List. He was a director of the boards of companies like Viceroy Hotels, Concord Biotech, Provogue India, and Geojit Financial Services. In addition, he was the chairman of Hungama Media and Aptech.
What is Akasa air?
The low-cost airline Akasa Air's primary office is at SVN Aviation Private Limited in Mumbai, Maharashtra, India. Vinay Dube and Aditya Gosh founded it. After receiving its first Boeing 737 MAX aircraft, the airline launched its commercial operations on August 7, 2022, with its first flight service between Mumbai and Ahmedabad. The Indian aviation community and the general media extensively covered the inaugural event.
Several well-known aviation enthusiasts and bloggers from across the nation, including Sriram Hariharan, Utkarsh Thakkar, and Dev Gandhi, took part in the inaugural flight. Vinay Dube, the CEO of Akasa Air, stated that by the end of 2022, the company aims to have 18 aircraft, adding 12–14 new planes each year. Additionally, he said that in five years, the fleet size of Akasa Air should be around 72 aircraft. According to Dube, the airline will initially operate flights to significant cities throughout India and services from metro areas to tier-2 and tier-3 cities.
The launch of Akasa Air on August 7 marked Rakesh Jhunjunwala's final public appearance. The top investor-owned 40% of the airline company.
"A child is typically born in 9 months; however, Akasa Air took 12 months. Without the Ministry of Civil Aviation's assistance, it would not have been possible, Jhunjhunwala said in a brief speech at the Mumbai airport.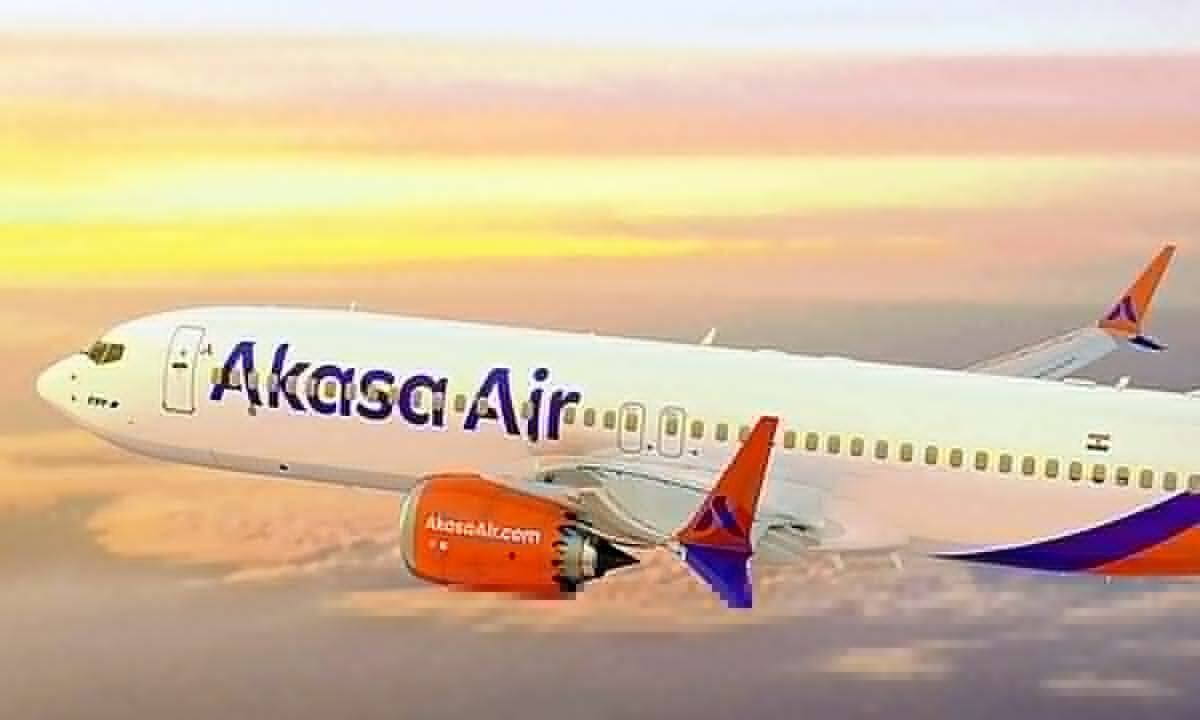 Jhunjhunwala passed away on August 14, exactly one week later.
In a touching statement, Akasa Air condolences for the loss of Rakesh Jhunjhunwala and promises to "honor Mr. Jhunjhunwala's legacy."
"We are extremely saddened by Mr. Rakesh Jhunjhunwala's premature death this morning. The family and friends of Mr. Jhunjhunwala are in our thoughts and prayers. May he rest in peace, his soul.
We at Akasa can't express our gratitude to Mr. Jhunjhunwala enough for being one of our earliest supporters and placing his trust and faith in us to establish a premier airline. Mr. Jhunjhunwala had an unbreakable spirit, was fervently passionate about all things Indian, and genuinely cared about the welfare of our staff members and clients. By aiming to run a successful business, Akasa Air will respect Mr. Jhunjhunwala's legacy, values, and faith in us. superb airline"
The life of the investment maverick is indelible in India's development narrative. For future generations, Rakesh Jhunjhunwala's life and his viewpoints on how the low and high tides in the stock market would turn will stand as unbreakable principles.
P.M Modi and other ministers mourn the loss of Rakesh Jhunjhunwala
Several senior members of the Union cabinet, including Prime Minister Narendra Modi and Minister Smriti Irani, expressed their heartfelt grief at the demise of the renowned stock broker.
"Rakesh Jhunjhunwala was impenetrable. He left an incalculable legacy in the financial world and was full of life, wit, and insight." PM Modi shared a photo of himself with the investor in a tweet and a statement.
"He, too, was deeply committed to India's advancement. We are saddened by his death. My deepest sympathies are with his family as well as his supporters. Shanti Osho, "the prime minister, added.
Union Home Minister Amit Shah stated, "I was heartbroken to learn of Rakesh Jhunjhunwala Ji's death. His brilliant stock market knowledge and experience have inspired countless investors. He will be remembered for his positive attitude for the rest of his life.
My deepest sympathies are with his family. Shanti Shanti Ohm." Union Minister of Defense Rajnath Singh stated: "Everyone was taken aback by the sudden death of seasoned investor Shri Rakesh Jhunjhunwala. His contributions to business and industry will be remembered forever. He was instrumental in establishing an investing culture in Indian stock markets. Greetings to his loved ones and family."
Rakesh Jhunjhunwala was the proprietor of RARE Enterprises, a privately held stock trading firm. He was also the owner of Akasa Air, the country's newest airline, which debuted earlier this month.
edited and proofread by nikita sharma