Trends
Digital platforms are transforming the retail sector all over the world in 2022
Digital platforms are transforming the retail sector all over the world in 2022
Retailers have improved their services as a result of the digital revolution to provide customers with a higher degree of satisfaction. It was developed in response to consumers' expanding requirements. During the coronavirus outbreak, it was wise to go the digital path and establish the groundwork for Business Bazaar. The epidemic forced merchants to reevaluate their whole business strategy.
The world has been devastated by the coronavirus's spread, which, if unchecked, might trigger a global economic downturn. It has had a significant impact on many physical retailers and businesses, as well as business such as franchising companies, and has slowed their expansion. The number of people who previously decided to visit a business has decreased as a result of the epidemic. Because of this, the operation of many nations has become significantly more complicated. They were thus compelled to come up with a swift adjustment that would enable them to lessen the impact.
Change to the online sphere
Retailers are increasingly gravitating toward developing e-commerce sites as a result of the epidemic. They are currently expanding their offerings to include pickup and expedited delivery options. Since internet shopping, e-commerce websites, and other trends are becoming more popular; many people are now placing less importance on the brick and store experience.
Retailers who are transitioning from brick-and-mortar locations to online platforms are increasingly thinking of creative ways to incorporate technology into their business strategies. As a result, they see an increase in encounters that provide greater conversions. Businesses will discover methods to integrate digitalization into their business models as it grows.
Therefore, the minor modifications are no longer relevant. Today, everything revolves on using technology to create a linked engagement that incorporates data analytics, innovation, and a customer-focused approach. In exchange, the company gets to experience a decrease in expenses, higher productivity, and a better client experience by giving them what they need with extreme simplicity.
What attributes do digitization's success?
The incorporation of location-based services is a critical factor in digital success. It makes it simple for small enterprises to reach their clients. Investigating the effects of the internet has been a fantastic opportunity for the retail sector. With millions of people using the internet, its relevance and importance for shops are growing. The influence of wireless internet has made it feasible. It facilitates access for people from all around the world.
The way that mobile phones are used has changed during the last several years. Given the widespread availability of smartphones, data show that the typical person uses their phone for about three hours every day. At least five times every hour, 51% of users check their mobile devices. However, 22% of users check their phones many times in a short period of time. The number of smartphone owners worldwide is presently around 2.71 billion. Research predicts that by 2023, there will be more than 7.33 billion mobile phone owners worldwide. With the widespread use of smartphones, we may anticipate a rise in mobile commerce in the retail sector.
A hybrid between the physical and digital worlds
Emerging technologies are a part of the present industrial revolution that we are seeing. The worlds of digital and physical retail are merging. Moving from a physical location to an online presence allows businesses access to the scenario analysis. Access to data is made more accessible by using algorithms for predictive learning and visualization. As a result, it also has an influence on and changes how businesses operate. Large data volumes may now be gathered in real-time by companies as well.
They can also carry out more sophisticated analytics to produce fresh insights. In the end, more sensible choices are made to assist organizations in concentrating on their core competencies. Not only that, but the digital revolution is also changing how goods are made. The analytics provide the retail chain with valuable information about everything from product design to how it is created. Before the development of these technologies, offline retailers would lower their prices following the conclusion of the purchasing season.
Analytics suggests, however, that a progressive price reduction following a decline in demand would result in higher sales. While switching to an online business may seem like the ideal move for an offline company, it is essential to understand that any plan that is implemented will affect both current and previous partnerships. A hasty or impulsive choice might result in a poor choice that could result in significant losses. Therefore, the only way to guarantee detailed future performances is with the use of tools.
Even if the retail sector has been affected by digital transformation, it's crucial to remember that organizations shouldn't dive right in. The area the firm is in has to be thoroughly investigated. Another element is the digital strategy it intends to implement in light of market developments.
The Expanding Impact of Digitization on the Retail Sector
With the aid of technology disruptors, personalization and engaging consumer experiences have enabled the retail industry to adjust to the market's abrupt transformation.
Consumers' conventional ideas of brick-and-mortar purchases have undergone a significant transformation into hybrid experiences throughout time. The adoption of innovative technology and business models for the customer is essential to drive the digital world, given the rise of mobile shopping and e-commerce. To keep up with the developing retail market, a race has begun toward digital intimacy.
The momentum shift from brick-and-mortar forms to digital channels is broadening the scope of interactions in this customer-obsessed environment, increasing engagement and conversions. Move quickly and keep one step ahead of the competition with the use of digital merchandising, demand sensing, watchful replenishments, and manufacturer online operating platforms. Conventional retail brands have also used multichannel methods to affect consumer purchasing patterns in order to maintain business in the context of the shifting market conditions.
What Does the Retail Industry Mean by Digital Transformation?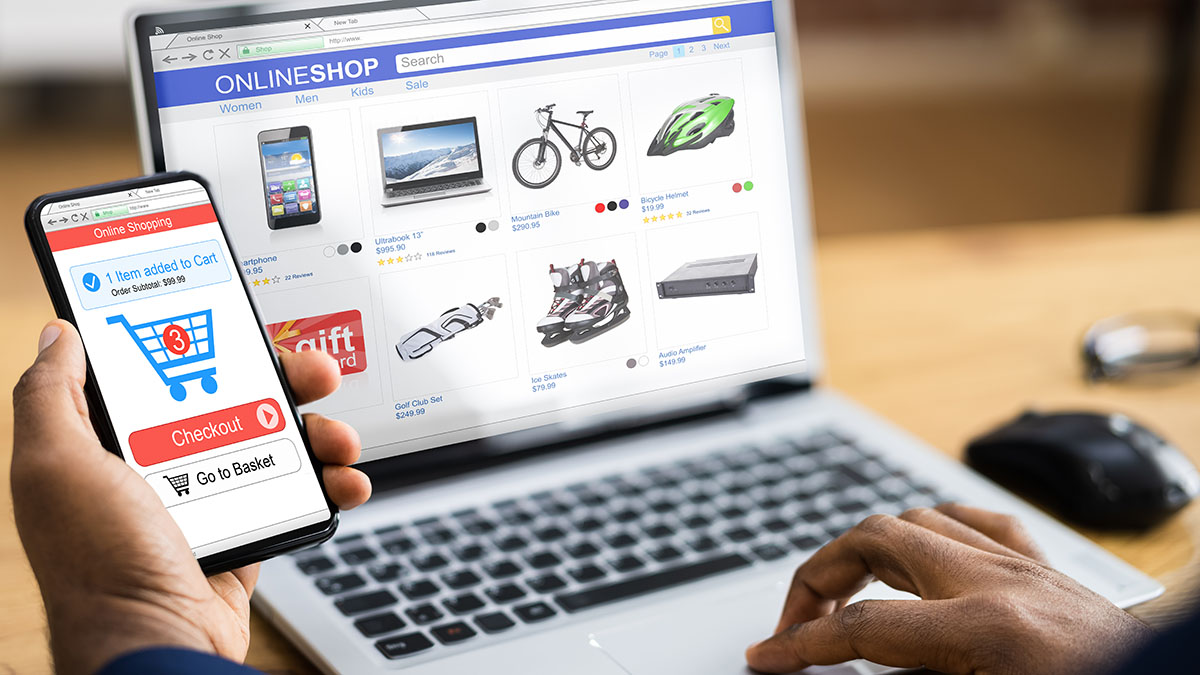 Every sector has adopted digital technology to enhance its services and infrastructure in order to stay competitive. With instant gratification, personalized push notifications, tailored recommendations based on market trends, strategic analysis, location-based marketing, and anticipatory shipping for fulfilment conveniences with an integrated view of the customer, the retail industry is being propelled by digital transformation.
All of these, together with the requirement to develop ground-breaking business models and find novel methods to generate money, are reasons to integrate new technologies into an enterprise's digital transformation process. AI powered by data drives insights and judgments. The importance of creating engaging facilities employing technology is pushed to the forefront when going beyond incremental improvements.
Utilizing data intelligence, striving toward customer centricity, being nimble, creating new value propositions, and being inventive are all part of the digital transformation process. Do not overlook the need to lower costs, simplify procedures, and improve efficiency. A tremendous revolution has been brought about by technologies like big data, intelligent algorithms, analytics, mobile applications, location-based services, the internet of things, and blockchain.
Retailers may boost profitability and meet demand with the help of every part of the business, including strategic sourcing, procurement, supply chain management, staff development, and customer experience management.
Changing the retail industry: What are the challenges?
Due to the increasing rise of e-commerce, customers now have a variety of options at their fingertips before making a purchase decision, redefining consumer behaviour. In the wellness and personal care categories, Indian e-commerce order volume climbed 36% last year. At the same time, e-commerce in India is anticipated to expand by 27 per cent and reach $99 billion by 2024.
Customers often study items, whether online or offline. Price, availability, user-friendly technology, and, most crucially, brand or product recall are just a few of the many considerations that are at play. Corporate entities must not only fight for market awareness but also maintain client loyalty to their goods and services.
Organizations may no longer choose to move to the cloud or the internet. Building a solid technical foundation, on the other hand, may enable dynamic company developments by maintaining orders, items, inventories, and customers. Increased expenditures may be the outcome of a complicated software platform. As a result, constant software ramping up and the development of unique, creative solutions may keep the company on its toes.
Evolving Customer Expectations: 
As was previously said, consumers are king. Retailers must thus keep up with the rapid changes in what customers want and expect, which can be difficult due to factors like changing buying habits and changing seasons. In this situation, analytics is useful. Retailers may employ analytics to comprehend client needs and expectations so they can tailor their offerings.
The epidemic forced the company to reconsider its supply chain and delivery methodology in order to fulfil client demand. Retailers must closely watch the supply chain to make sure the goods are free from flaws and moving quickly enough to maintain a short cycle time.
Retailing is being transformed by technology
Corporates must have the capacity to optimize company operations in order to fulfil client expectations and requests in a highly competitive retail market. Data analytics includes tracking developing items, predicting sales, and predicting demand and customer purchasing trends. It aids in expanding their business by helping them identify their target market and estimate future performance, pricing optimization, demand forecasting, trends, and client identification and resulting in the provision of highly customized goods or services.
AI assists in improving customer service by facilitating online buying and marketing items based on consumer behaviour and past purchases. Virtual trial rooms have recently made it possible for customers to have an immersive experience without leaving their homes. Common yet efficient chatbots have significantly reduced the time spent responding to consumer queries, keeping them satisfied. The usage of AI has boosted merchants' ability to provide customers quick, individualized attention that creates deeper brand interaction and promotes increased customer loyalty.
In terms of enhancing their marketing and sales plans, retailers are doing it wisely. It's time to use innovative technology to optimize inventory control, increase sales, promote customer loyalty, and improve customer service. Examples include robots, wise self, automated checkouts, and in-store layout optimization.
With the aid of technology disruptors, personalization and engaging consumer experiences have enabled the retail industry to adjust to the market's abrupt transformation. Organizations must align loyalty programs with consumer expectations, gather precise data, and utilize it wisely to provide highly customized experiences. With the level of competition rising quickly, it is imperative for the retailer to establish a solid network and maintain constant communication with its network of suppliers, staff, and consumers. In order to do this, digitization is essential.
How the Metaverse is affecting many industries
Every area and industry in the twenty-first century is driven by cutting-edge technology. With digitalization grabbing everyone's attention, corporations are now considering more cutting-edge technologies like Metaverse due to the surge in consumer demand for richer experiences.
The Metaverse is a virtual environment where people may interact with one another while wearing wearable technology using Virtual Reality (VR) and Augmented Reality (AR). The term "verse" is derived from the cosmos plus the word "meta" (which means beyond) to indicate what is beyond. Metaverse, however, is much more than just the sum of two terms. It mixes a number of cutting-edge technologies to provide users an immersive world experience, including Web3.0, Blockchain, NFT, gaming, virtual estate, digital avatars, and much more.
Brands are aware of the potential for Metaverse to improve a digital environment for their customers. Consequently, they are aggressively integrating this technology into their routine business activities. In constructing the metaverse experiences, venture capitalists (VC) and private equity (PE) firms have so far invested $120 Billion (USD), according to previous research by Mckinsey & Company.
Metaverse's effects on several areas
According to Gartner, companies adopting Metaverse may virtually connect with and interact with consumers using the principle of Human-Machine interaction, creating a new economy of revenue sources. But the Metaverse has undergone a number of modifications in terms of its user interface, avatars, accessibility, and use cases due to changing consumer behaviour. The sectors that Metaverse has a significant impact on are among those listed below.
Providing automotive companies with a virtual test drive
To give clients who wish to test drive their automobiles a real-world setting, many premium automakers are embracing Metaverse. The development of 3D virtual showrooms where customers may customize the automobile model and its characteristics is one example of how the technology is being used. Through Metaverse capabilities like audio chat rooms, users may connect virtually with other users. Additionally, they may engage in car customization, virtual test drives, and gamification with time trials, forging a relationship between the buyer and the manufacturer unlike any other.
Companies have released their NFTs for the public to invest in and sell in an online marketplace, thanks to the power of Blockchain technology. Additionally, they work along with design studios and artists to present design ideas for Metaverse cars. Organizations are also deploying the technology for meetings, information sharing, virtual offices, and staff training in order to make their workplaces Metaverse-ready.
Showrooms online for the retail and eCommerce industries
The customer reach is a critical factor for companies when ideas like omnichannel marketing are in play. Businesses believe the Metaverse technology has great promise for enhancing the customer experience. By using an interactive strategy and putting an in-store atmosphere at the user's fingertips, it is also altering the ways that customers go through their trip. They may establish a strong connection with potential consumers with Metaverse for more excellent acquisition and engagement. In research, Mckinsey and Company examined the many advantages of the idea and predicted that when combined with the Metaverse, the eCommerce market size would range from $2 trillion to $2.6 trillion.
The Metaverse is also being used by other industries, including skincare, cosmetics, and fashion. Leading companies are utilizing augmented reality (AR) and artificial intelligence (AI) for product trials with virtual showrooms and skin analysis tools. These alternatives are included in eCommerce websites so that they may increase acquisition by redirecting visitors to the "add to cart" option.
Using the Metaverse, architects and designers are providing 3D infrastructure experiences.
While the 3D designing idea is currently in use in the architectural business, Metaverse will offer a walkthrough so that clients may experience the simulation of an infrastructure or a building before it is really built. Under the influence of meta-spaces, designers can display the interiors and exteriors of a specific building or even develop complete city structures.
These constructions may be examined inside a variety of systems using simulations of actual situations to determine their sturdiness and strength. On the Metaverse platform, a large number of designers from all over the world may connect and work together virtually to create better digital environments, retail centres, hospitals, offices, and much more.
Summing Up!
In order to provide you with, the Metaverse has the capacity to bridge the gap between the physical and digital worlds. Brands are implementing this technology in order to maintain a competitive advantage in the market due to its growing awareness across several sectors. However, according to industry analysts, Metaverse is a trendsetting element developed on an open platform with its underpinnings available to everyone, which will facilitate seamless adoption.
The Metaverse serves as a platform-neutral method for connecting consumer experiences on many platforms. Additionally, it guarantees the layer interoperability that the industry has long demanded. With Metaverse making its mark on several sectors, many businesses are keen to reinvent and alter this idea in order to better serve their consumers by aligning their aspirational business objectives.