Stories
Will Rakesh Jhunjhunwala's Akasa Airlines starting from August 7, be Successful in this crowded market?
Will Rakesh Jhunjhunwala's Akasa Airlines starting from August 7, be Successful in this crowded market?
The newest airline in India intends to begin operations on August 7. It will initiate procedures by providing 28 weekly flights between Mumbai and Ahmedabad as part of the initial phase of network development. Then, starting on August 13, Akasa intends to begin running an extra 28 weekly flights between Bengaluru and Kochi, the airline announced in a statement.
For flights connecting Ahmedabad, Bengaluru, Mumbai, and Kochi, Rakesh Jhunjhunwala-backed Akasa Air has begun accepting reservations as of July 22.
The newest low-cost carrier on the market has drawn significant investors and boasts a level of star power unseen in recent memory. Can Akasa Air survive in a saturated market with low margins? How will the airline promote itself? Let's investigate.
History
We noted in March that Vinay Dube, the former CEO of Jet Airways and GoAir, was considering launching a new airline. The airline's name, fleet, or even a reasonable launch date were all unknowns at the time. The carrier appeared to have a long way to go, despite having made little investment.
Three months later, Dube's airline is the talk of the town. The airline, now called Akasa Air, has received a significant investment from renowned investor Rakesh Jhunjhunwala, also regarded as the Warren Buffett of India. Getting Jhunjhunwala on board was a tremendous PR success that recently helped the airline gain more attention and investors.
Jhunjhunwala formally invested 247.5 crores ($33.3 million), according to The Economic Times, at the end of June. In the upcoming months, funding will gradually increase Jhunjhunwala's stake to 40%. He currently contributed $5.88 million or a 9% share to the airline, or 43.75 crores. Soon after, an Indian investor with ties to Dubai also donated money, enabling the airline to reach its fundraising target and secure the government's No-Objection Certification (NOC).
Founder Vinay Dube and his family currently hold a 70 per cent share, but their holdings will decline as more investors pour money into the airline. But what plans does the airline have?
MAX OUT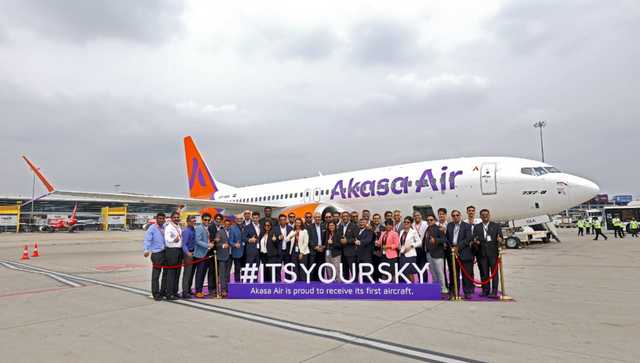 Purchasing a fleet is one of the most expensive steps in starting an airline. An airline can benefit for years by negotiating an aircraft agreement early and with the proper manufacturer. The largest airline in India and the exclusive operator of Airbus did precisely this.
The largest contract in Indian aviation history was a 100-aircraft order for the A320 placed by IndiGo with Airbus in 2005. The carrier had secretly profited from Airbus's desperation to enter the Indian market and oust Boeing from the market share. Due to having the lowest cost base, as a result, the airline has been successful for the past 15 years. In 15 years, Akasa may have the same fantastic opportunity.
In India, Boeing's fortunes have drastically changed. The entry of low-cost carriers upended the intentions of the aircraft manufacturers when they dominated the narrowbody fleets in the early 2000s. As Airbus became more well-liked by low-cost airlines, Boeing found it challenging to get significant orders.
Some of these issues were resolved by the 737 MAX, but everything was resolved once the model was grounded in March 2019. Jet Airways went out of business a month later, leaving Boeing with a negligible market share in India's narrowbody market.
Boeing now has a second chance to capture the Indian market. According to reports, a decision has already been made to purchase 70 to 100 737 MAX 8s, and an announcement is about to follow.
ET Prime reported that James McBride, Director of Commercial Sales at Boeing, came to Mumbai in the middle of the pandemic to close the transaction because Akasa's purchase was crucial. When the agreement is made public, a new era for Boeing and Akasa Air will begin.
Tough
Despite low expenses and incoming funds, Akasa's road won't be simple. India has one of the world's most competitive aviation marketplaces. Even the slightest shift in any component, like fuel prices, can send the entire business into a spiral, making profits rare and margins razor-thin. There is minimal room for new competitors because airlines are competitive with their market shares and routes.
Given this context, Akasa must concentrate on undercutting IndiGo, SpiceJet, and the competition solely on price. Akasa may avoid the debt traps that have brought down airlines like Jet Airways and Kingfisher while putting others, like SpiceJet, on the verge of bankruptcy by choosing a more deliberate development over a hasty one.
Additionally, Akasa Air runs the danger of running behind schedule. By the summer of 2022, most predict domestic traffic will surpass pre-pandemic levels. As a result, there won't be many available slots at important airports, particularly Mumbai and Delhi, and airlines will start competing for passengers months in advance.
Bangalore, where there are many available slots and high demand shortly, has been selected by Akasa as its initial base.
If another Indian airline doesn't go out of business, Akasa will be up against IndiGo, SpiceJet, Go First, and AirAsia India in the cheap airline market. You can include Air India, Vistara, and the revived Jet Airways on the list once it begins operating on trunk routes. All of this, however, does not appear to be stopping Akasa, which is continuing with its preparations.
What to be wary of
Akasa Air is a significant symbol if you're monitoring the development of Indian aviation. The airline's first obstacle will be the Ministry of Civil Aviation's NOC (No Objection Certificate). Due to a shortage of funding and uncertainties around the board's makeup, this process has previously been held down, but those issues should be resolved soon. The NOC's previously scheduled deadline of August 15 has passed.
After the NOC is given, the DGCA, which is in charge of the crucial AOC, will assess Akasa's preparations (Air Operators Certificate). The airline cannot start selling tickets or taking passengers on flights until it has received an AOC.
In the upcoming 8 to 10 months, a lot might go wrong. However, Akasa has the potential to be the next major disruptor in the post-pandemic business, thanks to money and industry experience on its side.
Akasa Air opens reservations for flights. Here are the routes and cost details for you.
Except for Wednesday, Akasa Air will operate a daily flight between Mumbai and Ahmedabad, leaving from Mumbai at 1005 IST. Similar to the outbound flight, the return flight from Ahmedabad will be run at 1205 IST every day but Wednesday.
The price of a flight departing from Mumbai begins at Rs. 4,314, while that departing from Ahmedabad costs Rs. 3,906.
Additionally, the airline will run a daily service between Mumbai and Ahmedabad, departing from Mumbai at 14:05 IST. The return flight will leave Ahmedabad at 16:05 IST. The cost of a flight from Mumbai is Rs 3,948, while that from Ahmedabad is Rs 5,008.
The airline would run two daily flights, leaving Bengaluru for Kochi at 7:15 IST and 1100, with tickets beginning at Rs 3,483. The first-class tickets for the roundtrip flights from Kochi will cost Rs 3,282 and will be offered at 09:05 and 13:10 IST.
"We are overjoyed to finally be able to sell tickets for our flights. Vinay Dube, the airline's founder and CEO, said in a statement, "We are also delighted to introduce our product, which promises to be unlike anything encountered in the industry so far.
The airline intends to provide fare offers as it expands into each new industry across the nation and will use its recently purchased Boeing 737 MAX aircraft on all routes.
The network plan of Akasa Air is centred on developing a significant pan-Indian footprint and offering connections between metro areas and tier 2 and tier 3 locations throughout the nation.
Bookings for flights on Akasa Air will be possible through travel agents and several online travel agencies, as well as the Mobile App, Mobile Web & Desktop Website www.akasaair.com.
Onboard dining options on Akasa Air's new flights will include Café Akasa, which will have a variety of menu items like pasta, Vietnamese rice rolls, hot cocoa, and a year-round festival menu influenced by Indian cuisines.
Industry analysts say that the airline could lift up the entire Indian aviation segment.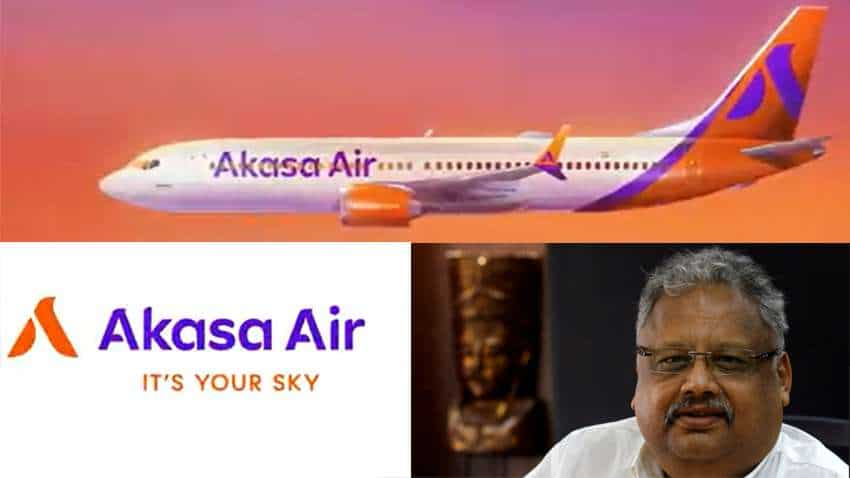 Judith Philip feels anxious. The 32-year-old auditor has a demanding job schedule, and her main escape is travel. However, the pandemic severely impacted her favourite pastime. Philip is counting on her impending solo vacation to Sri Lanka to make up for the missed time.
From Bangalore in southern India, Philip told Insider, "I think I might do a lot more vengeance travel once these limitations are repealed and things become a little better."
She is one of the many tourists waiting in line to fly over India as the nation's aviation industry prepares for change. A brand-new airline, Akasa Air, will be at the centre of this upheaval. Since making its public debut in July, Akasa has emerged as the nation's most talked-about airline. Additionally, it secured a $9 billion purchase for 72 Boeing 737 MAX aircraft on November 16. Industry analysts claim that the airline can revive the whole Indian aviation sector, which has struggled for some time.
Akasa's fleet is expected to be primarily based in Bangalore, India's tech powerhouse, as opposed to other airlines that base their fleets in the nation's capital Delhi or the financial centre Mumbai. Although Akasa's precise routes have not yet been disclosed, they are anticipated to offer less expensive flights to less-travelled locations.
With the support of billionaire investor Rakesh Jhunjhunwala, known as India's Warren Buffett and Big Bull for his astute business decisions, the carrier hopes to revive the third-largest economy in Asia's unstable home market.
However, Jhunjhunwala and Akasa are breaking into the aviation sector at a historically challenging time:
The epidemic is far from finished.

The market is congested and plagued by falling airlines.

It is challenging to earn a profit.
Jhunjhunwala did not answer Insider's repeated attempts for comment on this subject.
Growth potential
Before the decade ended in 2010, only the wealthy in India could afford the luxury of air travel.
India, a nation of over 1.4 billion, has about 650 passenger aircraft. According to the authority Directorate General of Civil Aviation, one hundred forty-four million passengers flew domestically on domestic airlines in 2019. In contrast, China (population 1.44 billion) has nearly 3,700 passenger jets, while the US (population 333 million) has over 5,000 civilian aircraft.
In India, trains continue to be the most popular means of transportation for long-distance travel. Over eight billion people travelled on Indian railroads in the year that ended in March 2020.
However, air travel is gradually becoming a practical form of transportation for more people as India's middle class expands and rival airlines keep the cost of domestic airfare low. In the next four years, Delhi plans to open more than 200 new airports across the vast nation while quickly expanding existing ones. The administration of Prime Minister Narendra Modi anticipates that civil aviation would be essential to achieving its lofty objective of making India a $5 trillion economy by 2024.
Sanjay Kumar, chief strategy and revenue officer of IndiGo, told Insider of the Indian aviation business, "We can expect enormous growth in the next five to ten years." With a market share of 55% in domestic traffic, IndiGo is the market leader in India.
"The expanding middle class will begin to travel like the Americans or Chinese. We haven't yet observed this [in India] in any way "Kumar continued.
A choppy market
India had the world's fastest-growing aviation market, with skyrocketing passenger numbers, up to the second half of 2018.
Due to a lack of crew, jet fuel tariffs, and unsustainable business strategies, growth plummeted in 2019.
The demise of Jet Airways, the oldest and first profitable private airline in India, was at the root of the nation's escalating airline issue. The 26-year-old Jet Airways was destroyed by mounting debts, unwise acquisitions, and lower prices provided by competitors.
The Indian aviation sector is so unstable that 50 companies have closed their doors in the last 30 years, turning billionaires into millionaires.
And all of this happened before the plague wiped off the sector.
However, a struggling business also implies a surplus of talent available for hire, low asset costs, and weaker competition, which might work to Jhunjhunwala's benefit.
A market where low-cost carriers predominate
Carriers in India must maintain a strict eye on ticket prices in contrast to the aviation markets of the western world, where the segment is multi-layered and caters to a wide variety of travellers. In India, low-cost carriers (LCC) control over 80% of the market share and generate profits through volume sales of inexpensive seats.
IndiGo, SpiceJet, GoAir (which changed its name to GoFirst), AirAsia India, Vistara, and Air India are the six major carriers that control the domestic airspace in India. Vistara and Air India are considered no-frills carriers, but the other companies run as LCCs.
Since Akasa is an ultra-low-cost carrier (ULCC), in contrast to all other current market participants, every available space inside the aircraft, including luggage bins and paper cups, is available for sale for advertising. Further, by keeping the seat rates distinct from all other associated services like food, Akasa can reduce all expendable costs and increase the number of flights per day. In essence, it is comparable to Spirit Airlines in India.
If industry rumours are accurate, Akasa is anticipated to begin operations early or mid-2022. Vinay Dube, the former CEO of Jet Airways, and Aditya Ghosh, the former CEO of Indigo, are just two of the industry experts that Akasa has been busy hiring. Regulations are being approved as planned.
However, Akasa's future hinges on more than just a billionaire investor and seasoned management. The management of the fleet's composition, distribution strategies, and destination selection are further factors that affect the airline's success.
The A320 series accounts for 70% of all passenger aircraft in India, where Airbus controls the skies.
The introduction of Akasa presents a chance for American aircraft manufacturer Boeing to succeed in a critical market.
In four years, Akasa plans to run a fleet of 70 aircraft, Jhunjhunwala said in a July television interview with Bloomberg. In contrast, Boeing's market view forecasts a requirement for 2,200 commercial aircraft over the following two decades.
"Domestic traffic in India is driving the revival. As vaccination rates rise and travel restrictions loosen, operations are improving by double digits each month "According to Salil Gupte, president of Boeing India.
By 2023 or 2024, according to Gupte, passenger traffic in India would revert to pre-pandemic levels.
Following the agreement, Stan Deal, president and chief executive officer of Boeing Commercial Airplanes, said: "We are honoured that Akasa Air, an innovative airline focused on customer experience and environmental sustainability, has placed its trust in the 737 families to drive affordable passenger service in one of the world's fastest-growing aviation regions.
Challenges to Come
Industry insiders claim that Jhunjhunwala's Akasa is poised to push Indian civil aviation to new heights despite their cautions.
According to Kumar from IndiGo, fixed expenses, including lease, parking, maintenance, and employee wages, account for 40% of an airline's cost structure. According to specialists in the field, Akasa needs to get the right mix of these to succeed.
As a well-capitalized new entrant, Akasa "may very well be able to get a good footing," according to Satyendra Pandey, managing partner of Indian aviation services company AT-TV. "Akasa's bet is on the fragility of one or more carriers."
According to Pandey, rival carriers must match Akasa's prices from the moment it begins operations, which implies the company will join a market with little room for profit.
According to Pandey, a thorough industry analysis should consider business and behavioural trends.
"Western frameworks cannot be imposed with force. When something has gone wrong, even very well-funded airlines have routinely failed to earn a profit and have seen their margins deteriorate over time. Some of the pre-pandemic levers might not function precisely the same way now "Added Pandey.
Manvi Hooda, chief of consulting and research at the aviation consultancy company CAPA India, stated that if the ULCC model is applied, Akasa Air may stimulate the whole market due to low airfares.
"India is still an underserved market for air travel. Low-cost flights can greatly stimulate the market because India is a value-sensitive consumer, "Hooda said.
Three critical factors will determine if Rakesh Jhunjhunwala's Akasa Airlines will be successful.
The airline has lofty goals, but many variables will determine how far it succeeds in the competitive Indian aviation business, which has previously brought down numerous airlines and tycoons. Success or failure will depend on its aircraft and selected hub. The performance of Akasa Air, IndiGo, Spicejet, and GoFirst will impact the airline's profitability, in addition to having a dream crew in the cockpit.
Three things, though, might turn the tide for the airline and its lofty goals.
Fleet preference
Despite a global decline in air travel, there is some optimism due to the US and Europe's opening. Leading North American airlines report a sharp increase in traffic as they begin receiving aircraft from long-term storage. This can cause less expensive lease rents to disappear from the market.
Airbus and Boeing value new agreements, but Boeing does so more. Only a tiny portion of the company's global presence is in India. The B737 is used by Vistara, Spicejet, and Air India Express. The MAX is still grounded (as of March 2019), and the Indian authority has not yet given the green light for it to begin operations there.
Based on the labour pool (Fleet selection)
Accessible in the market, choosing a fleet is also essential. The A320 family makes up a substantial amount of the domestic fleet in India. While skilled personnel can be stolen, it might be simpler to steal from Spicejet because its employees have been subjected to unfair regulations. Thus, the B737 family may provide it with the much-needed edge over rivals.
According to primary sources, the airline would be a ULCC and most likely have a single fleet type.
But would the addition of two sub-fleets or a different model, such as the A220 or Embraer E2, surprise everyone? In a market where the lowest cost player typically prevails, any aircraft that aids in cost containment is suitable.
Slots, overnight parking, and more at Main Base
According to reports, Bengaluru could be the airline's base of operations. Here is an airline that wants to enter the market without worrying about slots, while Jet Airways 2.0 has been fighting to get its places back for almost a year and raising concerns about viability in the absence of spaces. Whose slots are still up for debate, but there is no getting around the fact that airports are always open to new carriers and routes, which means that places from the airport pool are always given to new airlines first. The same is valid with night parking.
The capacity position in Bengaluru is favourable given the congested conditions in Mumbai and Delhi, both undergoing expansion. The recently built second runway and the construction of the second terminal would make night parking, counters, and slots available. This trifecta is now rare to find at any other significant airport.
Until Jewar and Navi Mumbai are operational, the airline's route network would be determined by airport infrastructure, with additional capacity planned for Delhi and Hyderabad and relative availability at Kolkata. With companies like Tesla and several IT juggernauts in the city, Bengaluru's economy has also expanded.
Airlines' non-stop flights from Seattle and San Francisco are evidence of Bengaluru's expanding influence on global air traffic.
Transmission and system
India is not where the typical ULCC distribution method—direct bookings—works, even though it is still too early for the airline to hunt for distribution. After initially doing that, AirAsia India encountered difficulties and switched back to the more conventional methods of cooperating with the market-dominating OTAs and travel agencies.
There may be the airline's deal-maker or deal-breaker.
End Note
Although formidable and well-known players lead the team, practically all airlines have had groups like this in the past. Profitability has never been guaranteed and will depend on how Akasa succeeds, how IndiGo reacts, and how Spicejet and GoFirst do. According to Akasa's programme, 70 planes will be in service within five years, which, if realized, would be more than GoFirst has added in fifteen years.
Now, What do you think will happen to Akasa Air? In this competitive market, can it thrive?