Trends
India's Economy Could Go Back Several Years Due To Coronavirus: Goldman Sachs
The coronavirus has caused devastation in the entire world affecting 209 countries. The total number of people affected have crossed 15 lakh with the death toll crossing 88 thousand globally. All economies have come to a halt. Covid-19 is rapidly spreading in India as well and all economic operations have come to a standstill due to the 21 days lockdown. It has given a huge blow to India's economy. The whole world has been under the threat of recession since 2008. In such a situation, the growth rate in the country's GDP will be just 1.6 percent in this financial year i.e. 2020–21. This has been predicted by global brokerage firm Goldman Sachs.
India will go back several years due to coronavirus
According to global brokerage firm Goldman Sachs, India will go back several decades in terms of economic growth. Goldman Sachs in its earlier estimate had said that India's economy will grow by 3.3 percent this financial year. However, in its recent report, the brokerage firm said that the country's GDP growth rate will be just 1.6 percent. It is also weaker than the recession seen in the 70–80s and 2009s. 
However, the brokerage firm also said that the economy could improve well in the second half of this financial year. Goldman Sachs said in its report, 'We hope that the Reserve Bank will continue to give the relaxation in its monetary policy and will also take measures to ensure flow of cash into the economy. However, if the country does not succeed in overcoming this epidemic in the next few months, then the pace of improvement in the economy will be delayed".
How bad is the Indian economy affected due to coronavirus?
Almost all sectors of the Indian economy will suffer huge losses due to coronavirus. Tourism, employment, hotel, aviation, agricultural and various other sectors will incur huge setbacks.
According to a survey conducted by FICCI, 53% of Indian businesses have indicated a marked impact due to COVID-19 on business operations. And 42% of the respondents said that three months could take for normalcy to return. 
The global credit rating agency Moody's Investors Service had earlier projected 5.3 percent growth in India's GDP. On the other hand, SBI Research report ECORAP had reported GDP (GDP) growth rate of 5 percent in 2019-20 and Asian Bank Development had predicted a growth of 4% in India's GDP.
In India total cases rise to 5734; the death toll reaches 166
In India, the Corona virus has infected 5734 people across the country so far. According to the latest data of Covid-19 victims, 17 people have died in the last 24 hours due to infection in India. As of Thursday morning, the death toll from the Corona virus has reached 166. According to the latest data from the Ministry of Health, Maharashtra has the highest number of deaths due to corona virus at 72.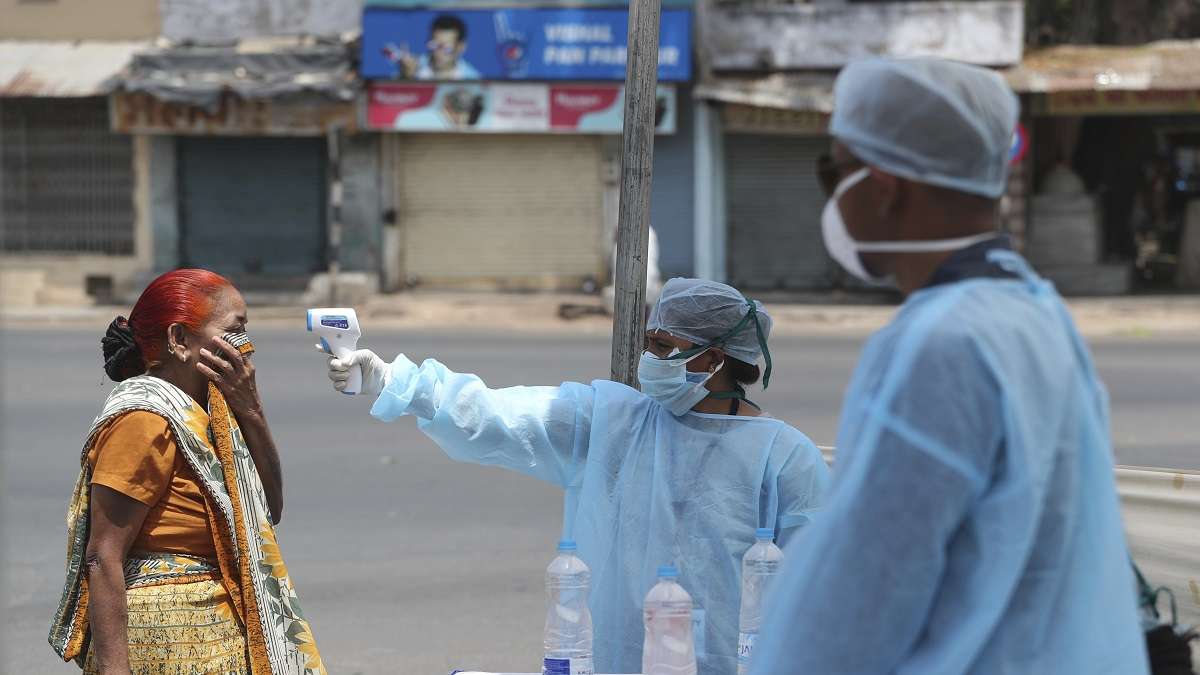 Currently, there are 5095 active cases of Coronaviruses in the country. On the other hand, to prevent community spread of the virus, 15 districts of UP have been sealed. Provisions for sealing many other districts or provinces in Noida, Delhi and other hotspot centres are also being done.
SEO optimisation-Pavitra