Trends
Elon Musk: Twitter's dependence on Apple and Google is why Elon Musk makes the first move
Elon Musk makes the first move due to Twitter's reliance on Apple and Google. Given Twitter's intention to become a subscription service, app accessibility and quick subscription options will become even more important.
Elon Musk is also finding Twitter to be more than a good challenge a month after entering the tech company's offices, where he was forced to finalise a $44 billion deal he proposed earlier in the year and spent months trying to get out of. Since then, there hasn't been a single day without a social media site controversy. A new chapter has been added to the story.
Musk has now turned his attention to Apple in one of his well-known tweet sermons. Musk was the first to mention that Apple no longer advertises on Twitter. He specifically mentioned Apple CEO Tim Cook in the tweet. Cook or Apple have not issued a public statement. Not at all surprising.
Musk went on to say that Apple has stated that they will "withhold" Twitter from the new App Store after continuing the conversation, primarily with himself, for some time. As a result, Twitter, which sees its future as a subscription service, may face serious consequences.
The interpretation of free speech by Apple, its sponsors, and Elon Musk.
"Apple has also threatened to remove the platform Twitter from its main App Store, but won't explain why," Musk tweeted. In response, Mark Gurman of Bloomberg asked how they communicated this, and Musk did not elaborate or confirm any communication from the tech titan. However, Musk appears to be implying that content moderation issues are the source of Apple's (possible) concerns.
When The Verge's Jake Kastrenakes asked if Apple was "threatening Twitter's presence in the App Store or mainly otherwise making moderation demands," he simply replied "Yes." Musk appears to be acknowledging that the issues Apple is experiencing with content moderation are a result of the changes Twitter has undergone since its management change.
If Apple has indeed stopped running advertisements on Twitter, it would not be the first well-known good company to do so. A number of companies, including General Motors, Pfizer, Volkswagen Group, and Ford, Jeep, Nintendo, and Eli Lilly, have stopped running advertisements on Twitter in recent weeks.
For the time being, leading advertising agencies and also media buyers have advised clients to stop advertising on Twitter.
The content moderation teams were also among those that saw a significant reduction in employee strength, which did not bode well for Twitter during the downsizing. Yoel Roth, Twitter's global head of trust and safety, is among those who have left the company.
Both, in fact, had warned of the possibility. Failure to follow Apple and also Google's rules would be disastrous, Roth wrote in the New York Times and putting Twitter at risk of also being kicked out of their app stores and making access to Twitter's services more difficult for billions of potential users.
Dealing with fake accounts has become a difficult challenge as moderation teams have shrunk as a result of recent layoffs. That was also demonstrated by the current fake tweet from Eli Lilly, which was reported to Twitter by the pharmaceutical giant but remained online for hours. The price of the company's stock fell dramatically the next day in trading.
Elon Musk: It is not surprising that racism and harassment are on the rise.
The Center for Countering Digital Hate outlines the specific content changes that have occurred on Twitter since Musk assumed control in the first week. In just one week, tweets and retweets contained a racial slur 26,228 times, more than three times the annual average.
Another term that appeared 33,926 times in tweets and retweets was "harass transgender people," which occurred 53% more frequently than the 2022 average. These are just a few examples.
Musk's whim to unblock some users' accounts, including former US President Donald Trump, hasn't helped matters. Musk had also previously stated that a content moderation council would be formed to make decisions about blocked accounts, but in the end, he also decided to conduct a Twitter poll to determine what he called the will of the people.
It is unclear whether or not bots were used by poll respondents or whether this constituted targeted behaviour. After all, Elon Musk had previously warned us about active bots on the platform.
The inverse of moderation
The feud between Apple and Twitter has worsened. Apple executive Phil Schiller deactivated former Donald Trump's Twitter account after he was reinstated. Musk has hinted at a Twitter (or Tesla) smartphone if Apple and Google decide to impose restrictions on Twitter.
In a recent interview with CBS News earlier this month, Apple CEO Tim Cook emphasised the importance of content moderation for apps that eventually end up being listed on their platform.
"They state that they will continue to moderate. I'm counting on them to continue acting in this manner "He stated.
Alejandra Caraballo, a clinical instructor at Harvard Law School's Cyberlaw Clinic, warns us against Musk's pre-emptive strike. Don't believe Musk when he says Apple is thinking about removing Twitter from the app store. According to Caraballo, he will benefit from framing the media narrative and also actively putting Apple on the defensive.
Regardless of the debates over the best method for content moderation, app stores do have rules in place for restricting specific content on apps. Parler is an example. Tumblr and Discord are also included. All of these are apps that the App Store required to go through content moderation.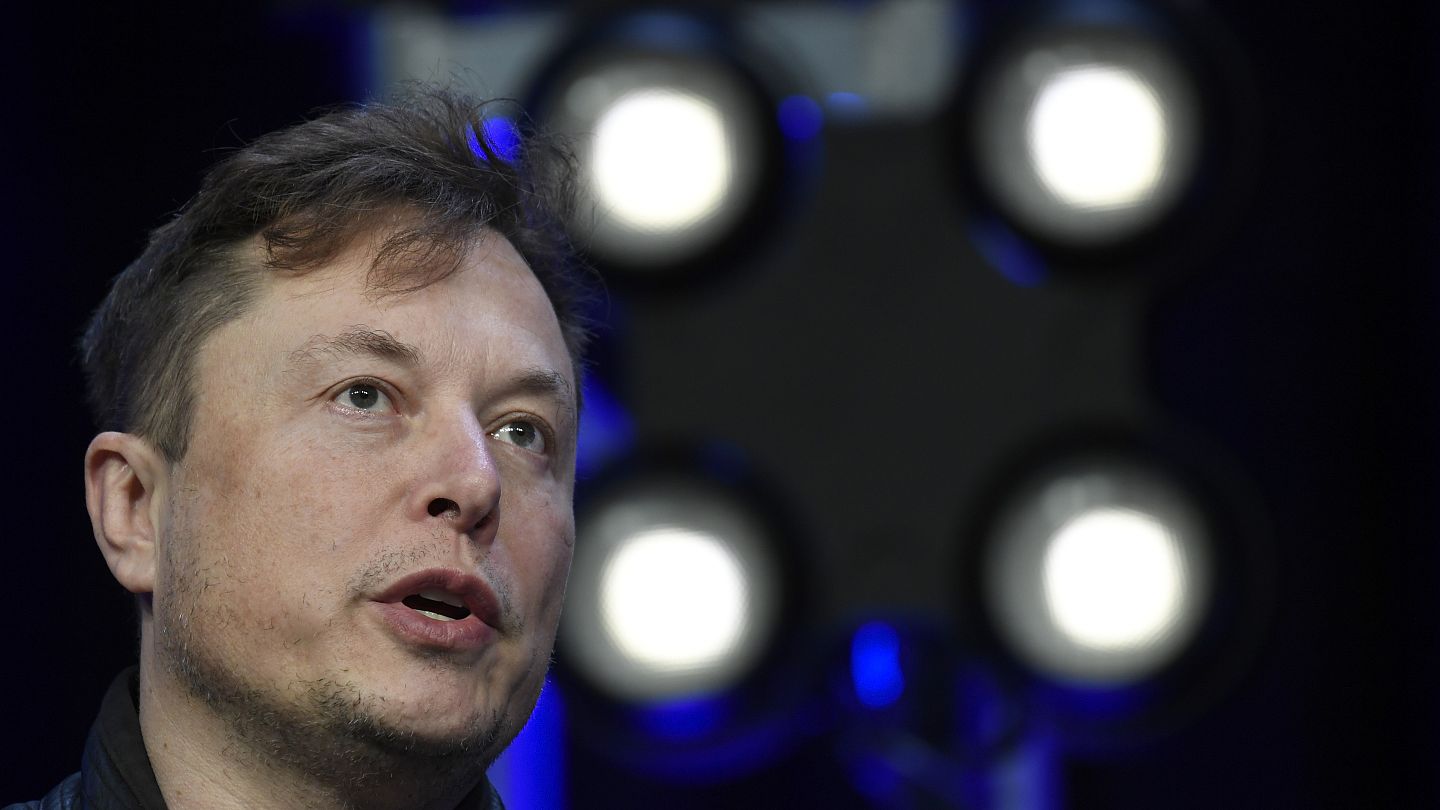 Twitter is more reliant on Apple and Google than Musk realises.
Given that Twitter's entire business model is based on the $7.99 Twitter Blue subscription service, which has also suffered from a poorly executed rollout, engaging in a conflict with Apple may not be a good idea (or Google, for that matter).
It goes without saying that the vast majority of Twitter users access their feeds via Twitter for Android or Twitter for iPhone. The relaunched Twitter Blue is expected to go live this week (on September 29, if Musk gets this one right). It's critical to look at some numbers here.
Musk finds it inconvenient that he will have to pay a commission to Apple and Google for any purchases made through the app stores for either platform. The first year's cut for the Apple App Store is 30%, and the second year's cut is 15%. It begins with a 15% cut for Google's Play Store.
This is the fee that tech behemoths charge for hosting the app on a platform that has millions of users and allows for simple payments within the interface, and we must respect both sides of the argument. Arguments for and against these accusations are unavoidable.
However, these "cuts" or "fees" will not disappear overnight. Musk will not be able to simply wish it away.
Twitter's most recent claims indicate that there are approximately 250 million daily active users, with some expected fluctuations. Musk would prefer that at least 5% of those funds go to Twitter Blue. This equates to approximately 12.5 million people. This anticipated subscriber base must be multiplied by $8 per month for the duration of the year.
It suggests that Apple's share would be $360 million in the first year and $180 million after that. Google has already made $180 million in the first year. These figures may not be significant in the grand scheme of things for Apple or Google. Musk, on the other hand, must spend as little money as possible in order to salvage a deal that he has admittedly overpaid for.
Can Musk and Twitter survive in the absence of app stores? It could become a web-only option, bypassing the limitations of the Apple and Google app stores, similar to how Netflix and Amazon Prime handle subscriptions. But where does Twitter fit into this picture?
It could, but users would have to go through a few more steps to set up their subscriptions. That could be the point at which more users realise Twitter, unlike Netflix, is not a necessity for them.
Musk cannot risk jeopardising the $1200 million annual pie (before Apple and Google's cut) if the expected 12.5 million Twitter users choose to pay. He can either make it difficult for people to subscribe, or he can prevent the Twitter app from being available in app stores due to dubious content moderation policies.
Edited by Prakriti Arora