Trends
Top 10 Best Pharmaceutical Companies in India in 2023
Top 10 Best Pharmaceutical Companies in India in 2023
The pharmaceutical sector differs significantly from what people often conceive of as an industry due to several peculiar traits. It is also a sector rife with contradictions; for instance, even though the industry has unquestionably contributed significantly over the past century to improving human wellbeing and reducing illness and suffering, it is frequently ranked among the least trusted sectors in public opinion polls. It is unfavorably contrasted with the nuclear sector. Even though it is unquestionably one of the highest-risk industries to invest in, the public thinks it is one of the most profitable.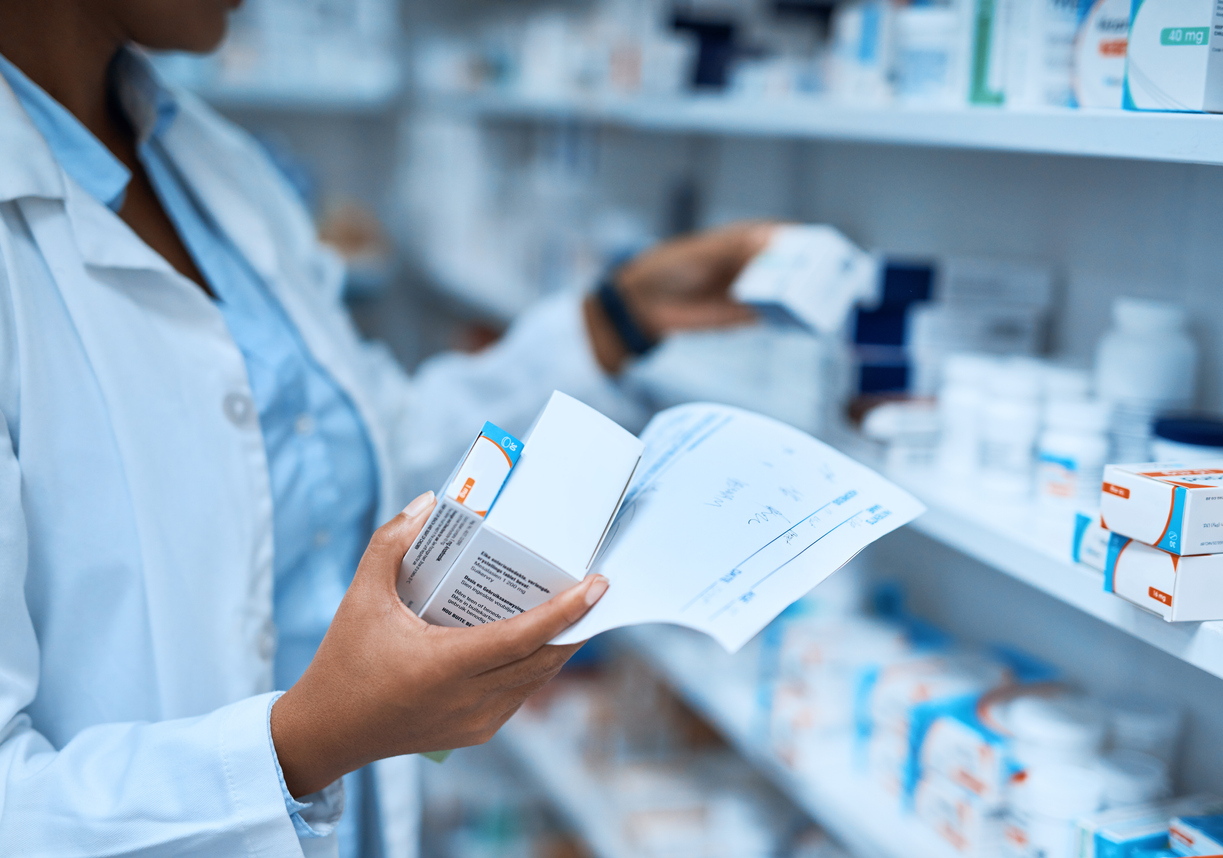 Although the leading pharmaceutical corporations rightfully portray themselves as research-based businesses, most people think they invest more in marketing than in research. 1,2 Many people continue to believe that drugs should be produced to suit all human requirements and that once developed, they should be distributed to everyone based on need, despite the acknowledged hazards and expenses associated with pharmaceutical development.
A subset of businesses in the pharmaceutical sector has made it their mission to assist other companies in offering their customers better services. Common names for this group of businesses include contract manufacturing groups (CMOS).
Their line of work gave rise to this moniker. They work under contract to assist other businesses in the sector by offering services such as medicine production and testing products before they are put on the market. By conducting thorough research on the treatments, the firms also contribute to maintaining the security of the medications. Clients should conduct a thorough background check on the service provider they choose to make sure they are reliable one.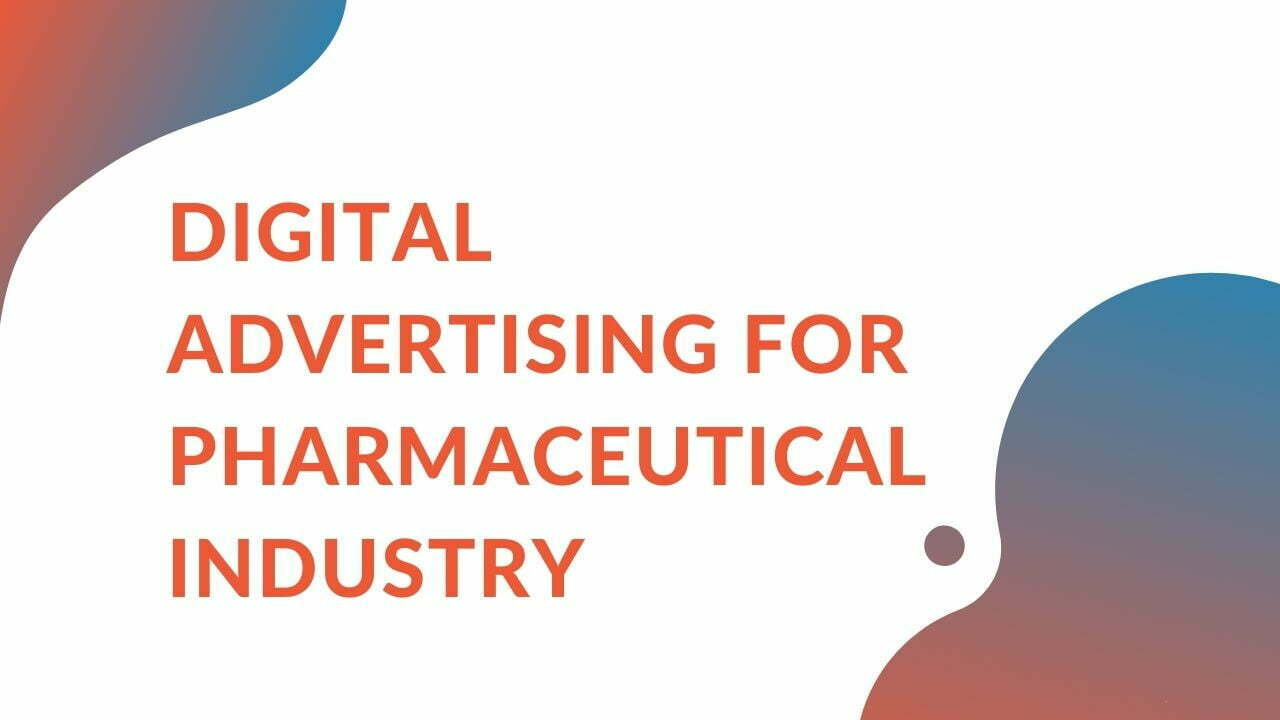 By 2023, it is anticipated that the global drug market will reach USD 1.5 trillion. India holds an essential place in the world pharmaceutical market. With 20% of all global exports, India is the world's largest provider of generic medications.
It meets more than 50% of the global demand for various vaccinations and 40% of the US demand for generic goods.
Size of the Indian Pharmaceutical Sector
The domestic market is anticipated to increase three times during the following ten years, based on the Indian Economic Survey 2021. The domestic pharmaceutical market in India is expected to reach USD 42 billion in 2021, USD 65 billion by 2024, and USD 120–130 billion by 2030. This offers a ten-year growth forecast with good visibility.
Biopharmaceuticals, bio services, bio-agriculture, bioindustry, and bioinformatics are all part of India's biotechnology sector. In 2019, the Indian biotechnology market was valued at 64 billion USD; by 2025, that figure is anticipated to rise to 150 billion USD.
India exported 24.44 billion dollars worth of medications and pharmaceuticals in FY21. In the upcoming years, the growth is probably going to be robust. The graph that follows depicts projected growth over the ensuing few years.
Obstacles in the Pharmaceutical Industry
Making generic medications is one of the many difficulties the pharmaceutical business faces. This is done so that the underprivileged and those in need can afford the medicines and receive treatment. Both domestic and international players are presently focusing on drug price regulation. The requirement for diversification is the second significant issue facing the sector.
The companies in the pharmaceutical sector have been following the same paths for a while now, such as low-value generics and a firm reliance on sales for further development. The presence of foreign competitors in this market has increased the difficulty level for the major firms.
A PCD company will benefit the pharmaceutical industry here. By working with these businesses, pharmaceutical companies may outsource their marketing and branding efforts while focusing on their core competencies, in this case, product development, and research. Once the advertising resources are released from this situation, they can contribute to creating superior products, leading to the development of generic versions of premium medications.
The pharmaceutical sector can thrive and aid the less fortunate once the core is understood and the marketing is effective. The top 10 Indian pharmaceutical businesses that have been providing devoted and satisfied service to the public are listed below.
1. Sun Pharmaceutical Industries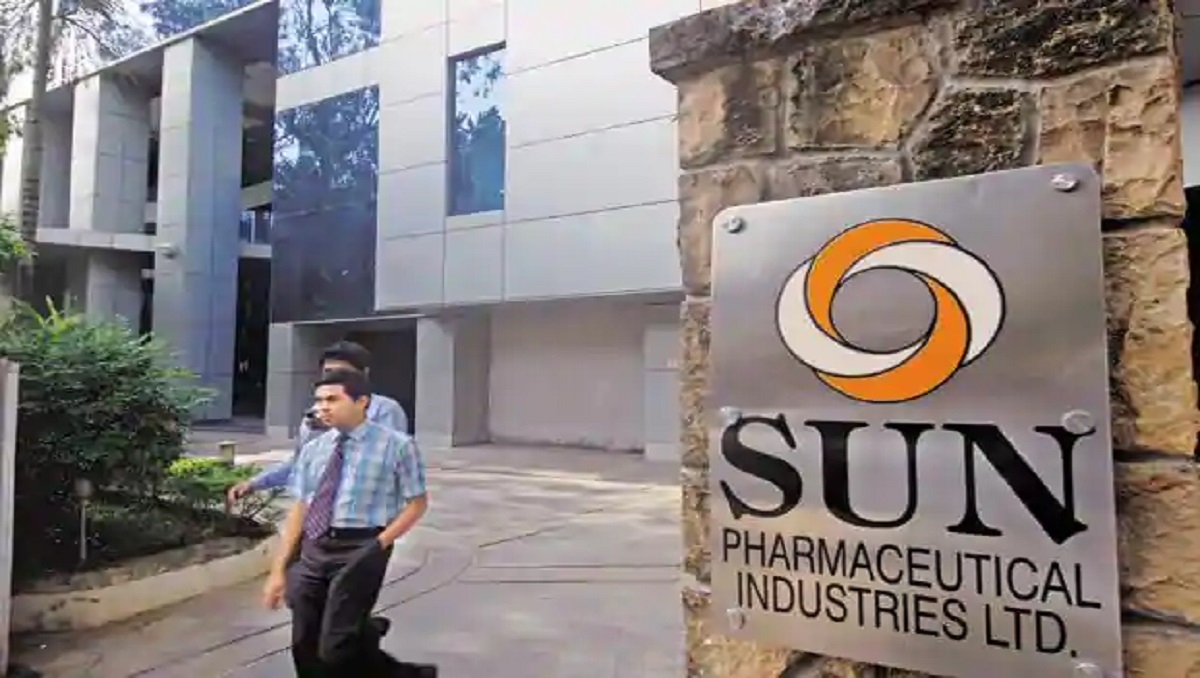 With a market worth of Rs 1,63,875 crore, Sun Pharmaceutical Industries is at the top of the list. The largest pharmaceutical firm in India and the fifth-largest specialty generic manufacturer globally, respectively, is Sun Pharmaceuticals. The largest pharmaceutical company in India is Sun Pharmaceutical, which ranks fourth internationally for generic drugs.
Sun Pharmaceutical acquired Ranbaxy in 2014, making it the most prominent pharmaceutical firm in India and the US. They have manufacturing facilities for APIs and formulations in more than 100 countries throughout the world. In India and other nations, they provide more than 2000 formulas.
Generic, branded generic, specialty, over-the-counter (OTC), antiretroviral (ARV), active pharmaceutical ingredients (APIs), and intermediates are among the items it manufactures in a variety of dosage forms. Specialty APIs are also produced by it.
We invest up to 7-8% of our annual global revenues in research and development (R&D), making us the first Indian pharmaceutical company to recognize and value this investment. Their primary competency, supported by our devoted teams in formulation, process chemical, and analytical analysis, lies in our capacity to excel in producing generics and technologically challenging goods.
They can also create liposomal medicines, inhalers, lyophilized injections, sprays, and governed dosage forms, in addition to other specialized items. Its R&D department is substantial, with more than 2000 researchers on staff. Sun Pharma, which started small in 1983, has developed into one of the biggest generic pharmaceutical companies in the world. It is India's most enormous pharmaceutical corporation.
2. Divi's Laboratories
One of the top ten pharmaceutical firms in India is Divi's Laboratories. It produces API, intermediates, and components for dietary supplements. It began operating in 1990. Hyderabad, Telangana, is home to its headquarters.  In addition to three research and development facilities in India, the company has three manufacturing facilities in Hyderabad, Vishakhapatnam, and Kakinada.
This pharmaceutical firm ranks second in India in terms of market capitalization. The laboratory of Divi sells goods to South Africa, Australia, the Philippines, Japan, and the United States. Divi's Labs (USA), Inc. and Divi's Laboratories Europe AG are part of Divi's Laboratories.
As of July 13, 2021, Divi's Laboratories has a market valuation of Rs 1,22,276 billion. As mentioned in the API company's growth, Divi is a significant contributor. Divi presently dominates the market for nine generic APIs on a global scale. Divi intends to go more deeply into the USD 4-6 billion contrast media market area in terms of future expansion.
3. Dr. Reddy's Laboratories
Indian global pharmaceutical firm Dr. Reddy's Laboratories Ltd was founded in 1984. Hyderabad, Telangana, is home to its headquarters. It creates and markets 60 active pharmaceutical components (API) for drug companies, generic medicines, over-the-counter medicines, diagnostic tools, biotechnology goods, and inpatient settings in India or other nations.
API is produced in India at over 10 FDA (Food and Drug Administration) facilities. Before that, they collaborated with the Russian private investment account to conduct final-stage clinical testing and shipped 100 million doses of Russia's Sputnik V vaccine to India to combat the COVID-19 pandemic.
Dr. Reddy's Laboratories is the third company with a market worth of Rs 90,452 crores. Reddy's With its cooperation in the distribution and testing of the Russian Covid-19 vaccination Sputnik, it has made headlines. FY21 reported a natural shape of Rs 19,048 crores and a bottom line of Rs 1984 crore in terms of financial performance.
4. Cipla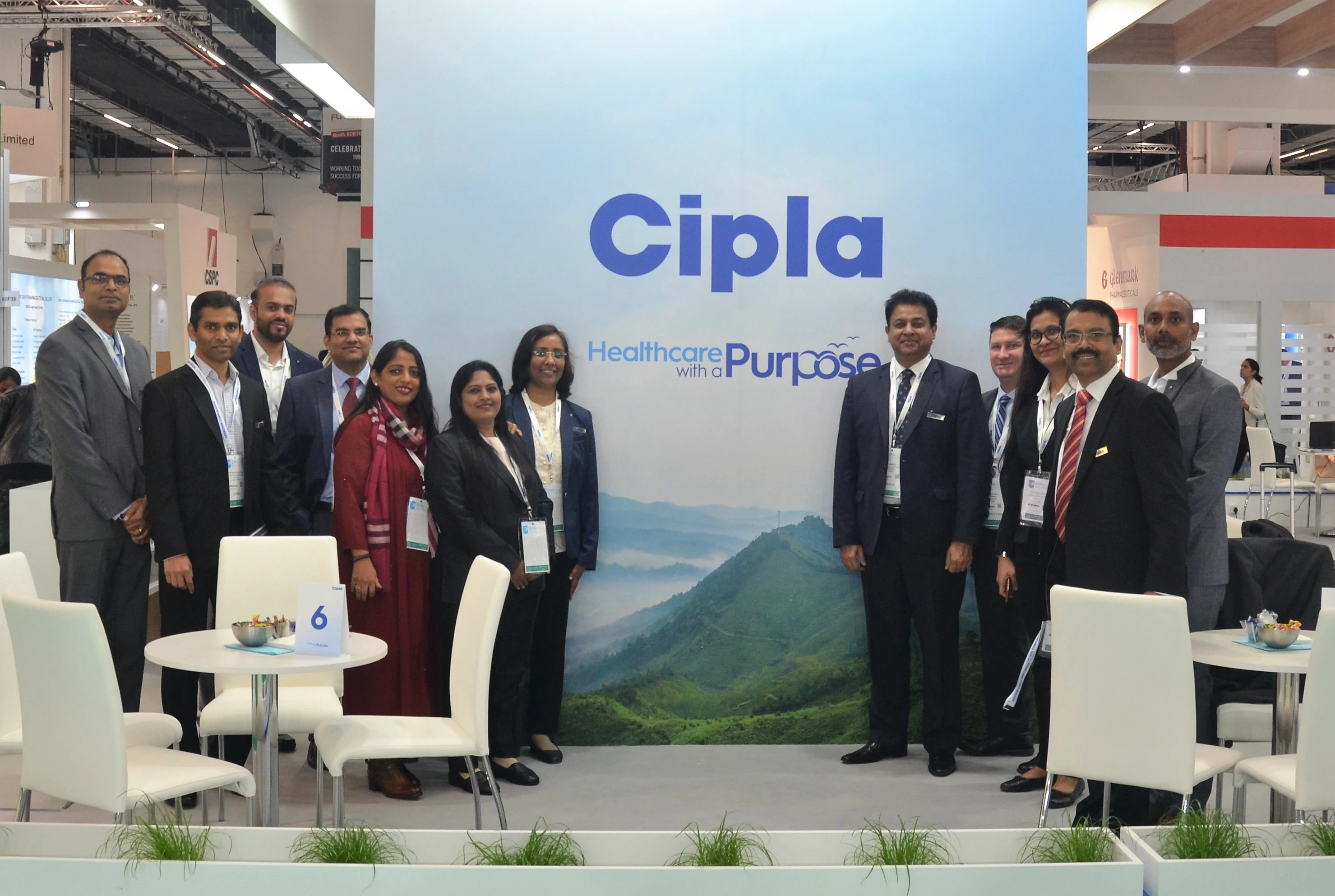 An Indian global pharmaceutical company called Cipla provides generic medications to treat a wide range of illnesses, including respiratory, diabetes, weight management, and many more. In 1935, Cipla was founded in Mumbai.
They offer a wide range of medications and are the world's biggest producer of antiretroviral medicines. In addition to 80 other nations, the business operates 34 production facilities in India.
Because of the highest level of quality, the company has gained a lot of reputation in the Indian and international markets. They have almost 2000 formulas available. Cipla's emerging market regions include all calls that are not in India, the US, Africa, or Europe.
Cipla, which has a market valuation of Rs 77,889 crore, comes in at number four. Cipla is a well-known Indian pharmaceutical company with operations worldwide and was founded in 1935. With more than 1,500 items on the market, the company has a massive product portfolio. Three main business divisions within the corporation make up its operations: APIs, Respiratory, and Cipla Global Accessibility. India, trailed by North and South America, is its biggest market.
5. Zydys Cadila Healthcare
Zydus As the first manufacturer of pharmaceutical, diagnostic, herbal OTC, and cosmetic products, Cadila is the oldest business on the Indian market. Ahmedabad serves as the company's headquarters. It was established in 1952. There are Zydus products available on regulated markets in the US, Europe, Africa, and Central America.
There are more than 30 production plants around the world, including ones in Brazil, India, and the USA. They created the ZycoV-D vaccine for the current pandemic, Covid-19, and are currently testing it on humans. The product will be available by September 2021.
Zydus Cadila Healthcare is fifth in the ranking with a market valuation of Rs 66,093 crores. As for the company's financial performance, it reported topline revenue of Rs. 15102 crores and PAT revenue of Rs. 2134 crore in FY21.
6. Aurobindo Pharma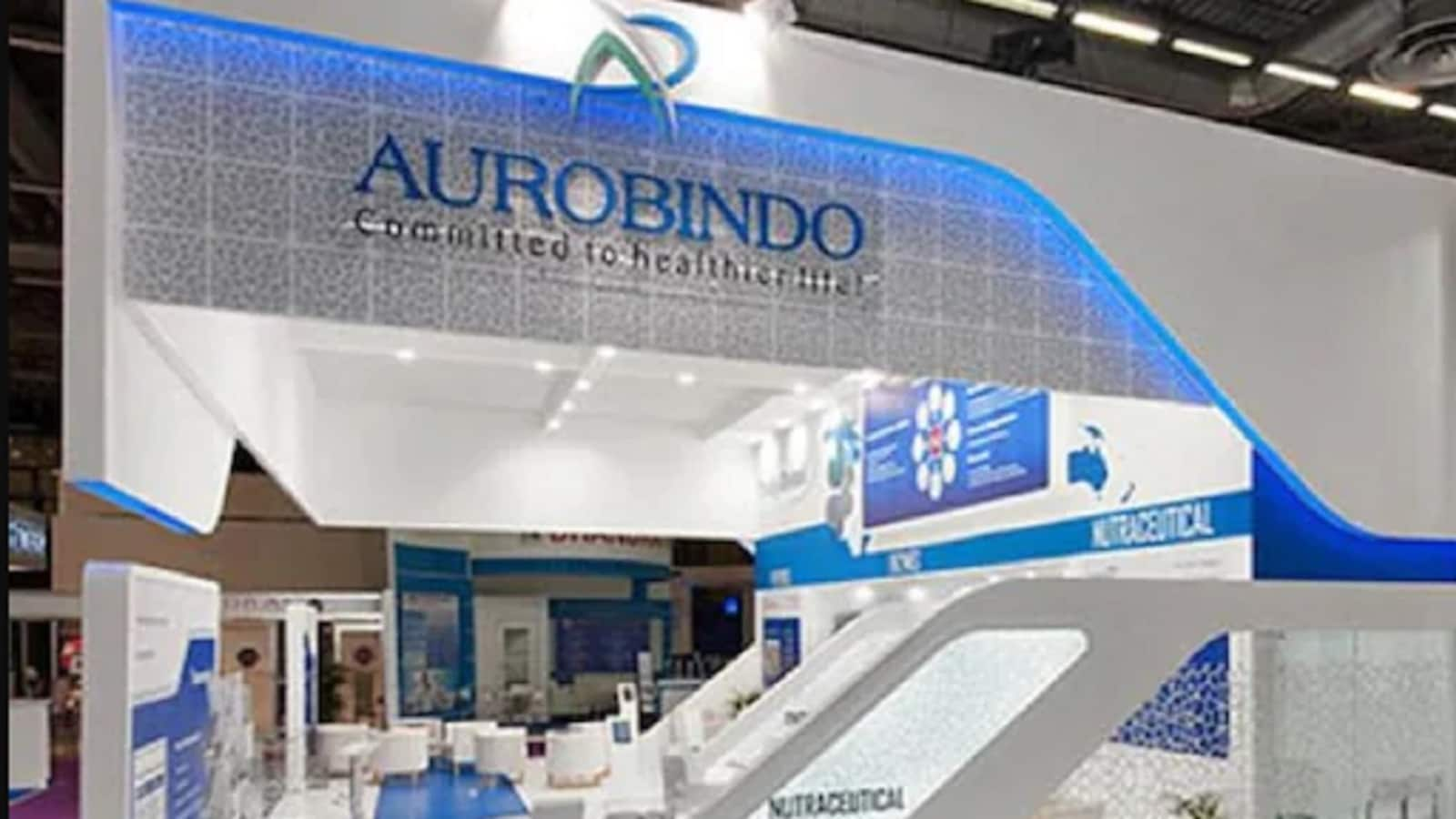 Hyderabad's HITEC City serves as the corporate headquarters of Aurobindo Pharma. They deliver API and generic medications. In Pondicherry, the business debuted one unit of quasi-penicillinase penicillin in 1986. The company acquired ACTAVIS in 2014, which ran generic operations in seven nations in Western Europe.
The industry includes its manufacturing, research & design facilities and distributes its goods in 125 countries. They produce the highest-quality goods and are in high demand in the marketplace. Numerous companies are owned by Aurobindo Pharma, including Aurobindo Astrazeneca, USA, Novagen Pharma (pty) Ltd… And AuroZymes Limited.
7. Abbott India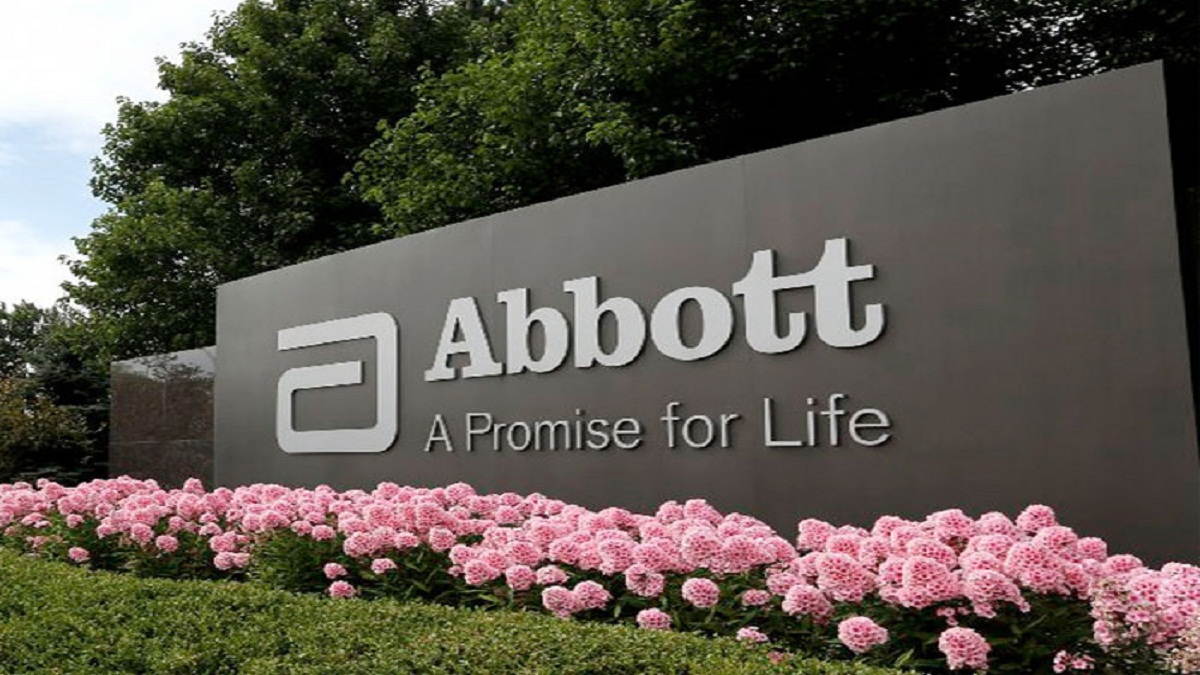 The biggest and oldest international pharmaceutical company in India is Abbott. It is a subsidiary of Abbott Laboratories in the US. With its corporate headquarters in Mumbai, Maharashtra, it was founded in 1944. The business provides medications and therapies, including thyroid, vitamin, urology, gastrointestinal, anti-infective, diabetology, and women's health. They produce 400 branded generic drugs all around the world. They provide dependable and high-quality goods.
Abbott has made it a priority since 1910 to help Indians live healthier lives by providing a wide range of nutritional items based on science, diagnostic tools, brand generic medications, and diabetic and vascular devices.
Abbott India Limited, an Abbott Laboratories subsidiary with its headquarters in Mumbai, takes pleasure in providing reliable, high-quality medicines in various therapeutic areas, including women's reproductive health, gastroenterology, cardiology, metabolic disorders, and primary care.
Abbott India Limited is a component of Abbott's international pharmaceutical market in India and one of the country's fastest-growing pharmaceutical firms. It is committed to offering high-quality, dependable goods with the knowledgeable healthcare personnel our customers require and have expertise in product research, production, sales, and customer service.
8. Alkem Laboratories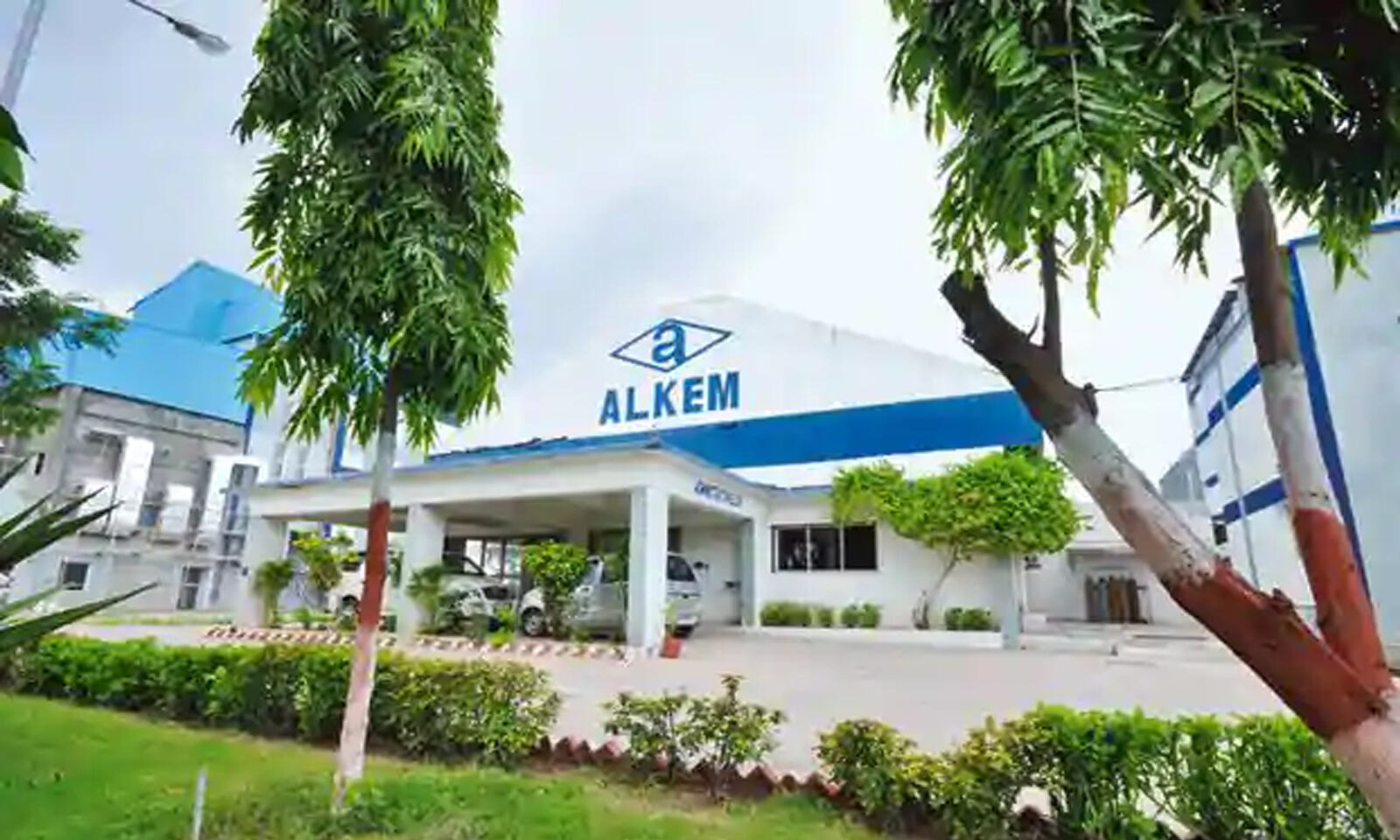 Alkem Laboratories is a multinational Indian pharmaceutical company offering premium nutraceuticals, APIs, and generic medications in India and many more than 50 other nations. The corporation owns 21 manufacturing facilities spread across multiple countries, including 2 in the USA and 19 in India. With its headquarters in Mumbai, Maharashtra, it was founded in 1793. This is the first pharmaceutical business in India to sell one billion dollars worth of anti-infectives.
A single thought that emerges from a human brain has the power to produce wonders that can impact entire generations. It may change the world and redefine rules. A group of people came up with this concept in 1973 and called it Alkem. It was robust and durable, similar to a fire that could start thousands of thoughts. Yes, it did!
Looking back on their four decades' historic journey, that one tiny idea not only inspired us to grow into one of India's leading generic and specialty pharmaceutical firms but also to establish a presence in more than 50 nations.
9. Torrent medications
One of the top ten pharmaceutical businesses in India, Torrent Pharmaceutical is an international pharmaceutical company with registrations in more than 40 nations and is controlled by the Torrent group. Ahmedabad serves as the company's headquarters; it was founded in 1959. The business owns seven businesses, including Bio-pharm, Inc., generic KG, and Heumann pharmaceutical GmbH &co.
The cardiovascular, digestive, central nervous system, women's health, anti-infective, diabetology, cancer, gynecology, and pain control therapeutic categories are among those in which Torrent Pharma is indexed. They produce goods of the highest caliber at affordable costs. India is home to the company's manufacturing facilities and research facilities.
10. Lupin Limited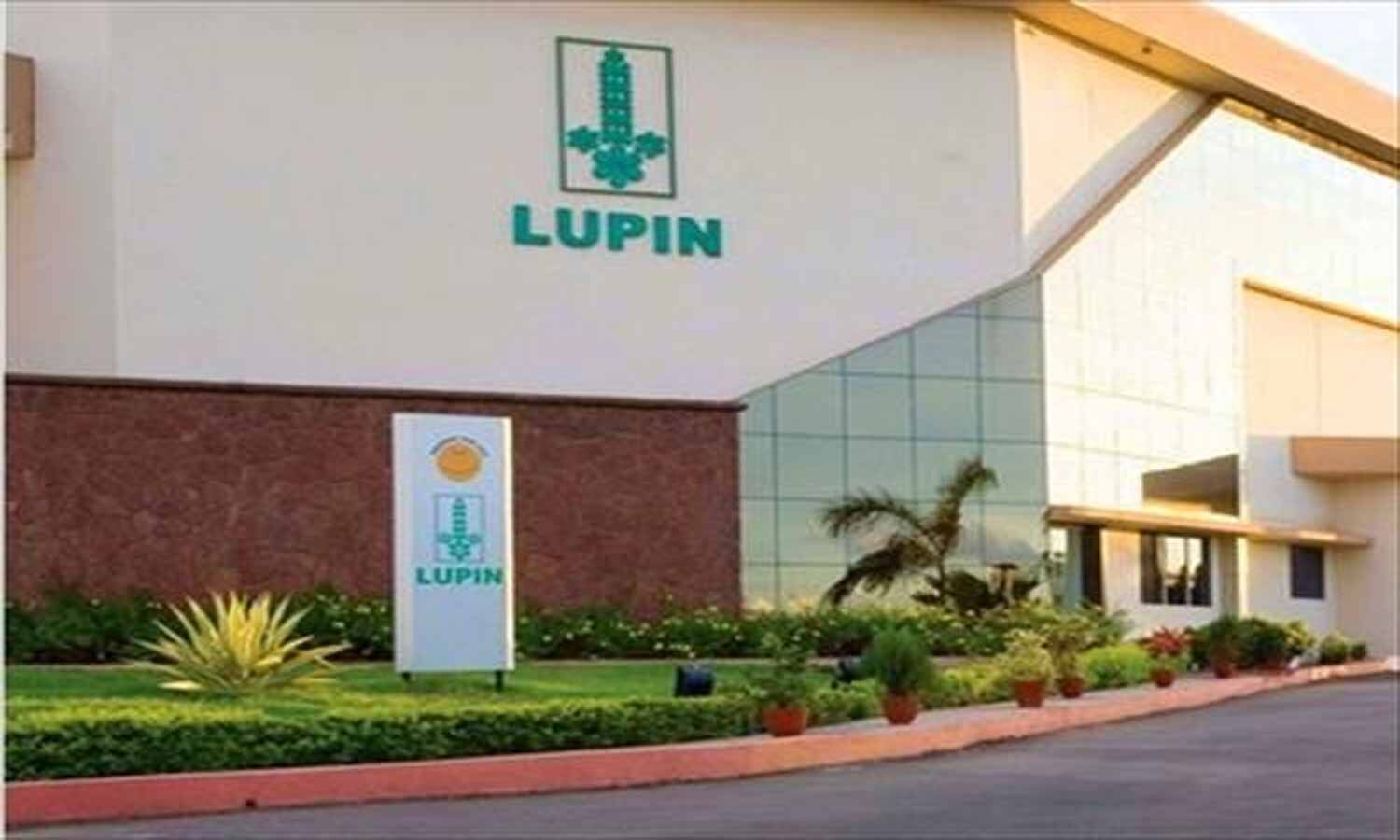 Lupin's largest pharmaceutical firm offers a range of goods, including generic medications, biotechnology items, and APIs. The company's main areas of focus include pediatrics, diabetology, cardiac, anti-effective, and anti-tuberculosis. When the business was founded in 1968, it produced iron and folic acid tablets.
After that, it began manufacturing TB medications, which generated enormous profits for the company, with its headquarters in Mumbai, Maharashtra. Lupin has expanded its manufacturing facilities in India, México, Brazil, the US, and Japan. Over 100 nations are where the corporation manufactures.
Since its founding in 1968, Lupin has significantly increased in size. Our activities span 11 nations and six continents, enabling the secure and timely distribution of medications to patients in more than 100 nations.
Dr. Desh Bandhu Gupta (often known as DBG), who founded Lupin in 1968, is credited with starting the company's adventure in India. The business now has 11 cutting-edge production sites around the nation, up from one in Aurangabad in 1979.
At the company's two research facilities in Pune and Aurangabad, scientists and R&D staff use cutting-edge technology to offer innovative solutions, and exceptionally high-quality, reasonably priced biosimilars.
THE ADVANTAGES OF THE PHARMACY COMPANIES IN INDIA
India's low-cost manufacturing, qualified people, and infrastructure continue to make it a leader in the global medicines sector. These outstanding qualities have elevated India to a prominent role in the generic version production sector. The nation also has a sizable domestic market, contributing to its global leadership in the medicines sector. All of these elements have made India a desirable location for pharmaceutical companies wishing to outsource their products. The advantages of India's affordable pharmaceutical prices include the following:
Market size
Western corporations and Indian production facilities have partnered together as a result of the dramatic rise in demand for western medication. Western businesses are working to meet the rising demand, and India has become one of their preferred locations for such collaborations. The size of the local market in India and the availability of major generic medications at reduced prices for Indians support the growth of the sector.
Low Price
Due to the skill of the pharmaceutical sector in India, there are many highly skilled chemists and a sizable market. Given that India is one of the top producers of generic medications, this explains why drugs there are so much less expensive. This makes it possible for Indians to obtain quality medical treatment and purchase medications from reputable pharmacies.
By keeping its chain of pharmacies, the Indian government has taken additional steps to guarantee its residents access to affordable pharmaceuticals. The government is also collaborating with other minor and medium-sized pharmaceutical companies to support its supply chain and keep up the production of generic drugs that are both high-quality and reasonably priced.
In manufacturing, India often costs 50% less than Western nations to establish a fully FDA-inspected business. When compared to industrialized countries, it has been shown that the manufacturing and operating expenses are 40–70% lower. India's labor expenses are typically 60–70% less than those of wealthy countries.
Growing and Competitive in Numbers
Because of the fierce rivalry and expansion of Indian pharma manufacturing enterprises, drug prices have remained low. This expansion has been linked to the country's improved medical infrastructure, the development of new markets, an increase in the identification of chronic diseases, and the introduction of patented medicines. Due to other beneficial features, including inexpensive labor, affordable equipment, competitive property rates, and useful utilities, the nation is able to produce medications at low costs.
Modernized Manufacturing Facilities
Pharma manufacturing businesses in India have made significant investments in the pharmaceutical industry to modernize their facilities and bring them up to international standards. According to Deloitte research published in 2015, the manufacturing facilities in India adhere to the requirements required by the FDA. Through its two regional evaluation offices, the FDA has currently authorized around 600 institutions.