Trends
Forces in India, US seek to sow division: USAID administrator
Samantha Power brought up the rioters' attack on the Capitol Building on January 6, 2017, after former US President Donald Trump was defeated, while speaking at an event at IIT-Delhi.
Power, the administrator of USAID, noted on Wednesday that "headwinds" against democratic governance are "strong" around the world and that there are elements in both India and the US "who attempt to sow divisiveness." "We oppose different religions and racial groups bending the rules and misusing the systems."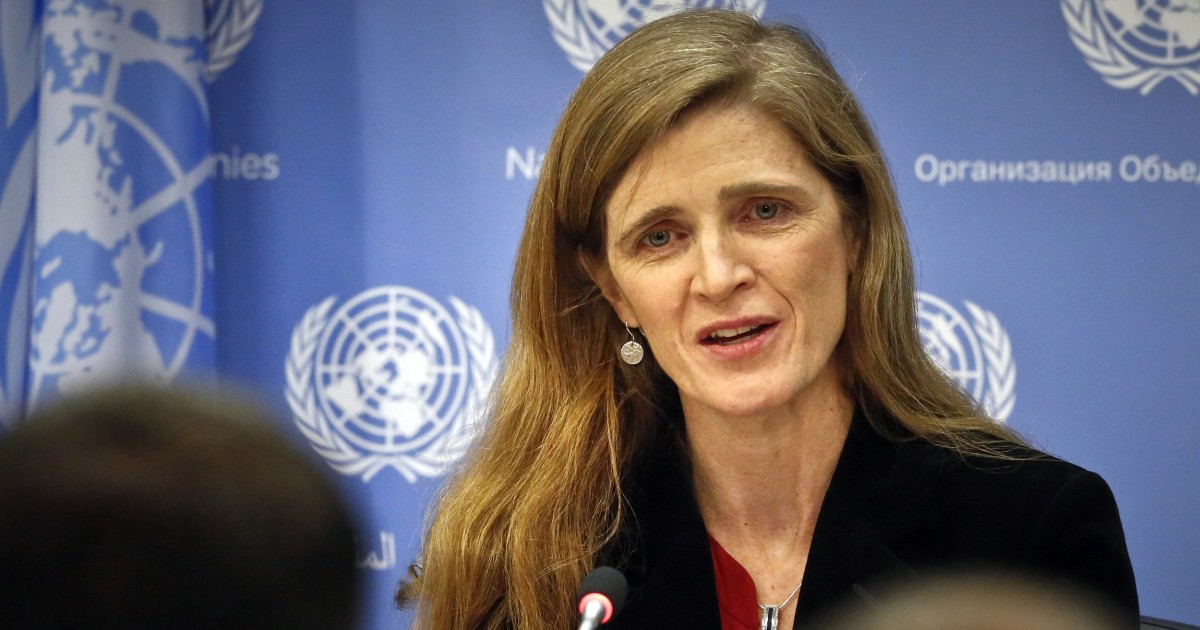 Speaking at an IIT-Delhi event, Power brought up the rioters' assault on the Capitol Building on January 6, last year, which occurred after former US President Donald Trump was defeated. "There are significant global barriers to democratic government.
There are elements both in the United States and India that want to stoke conflict, push different races and religious groups against one another, and use violence against anyone who gets in their way. This was evident on January 6 of last year in the United States.
She added that the destiny of not just the United States and India, but also the globe in which we live, will be determined by how we respond to these injustices, how passionately we defend our hard-won pluralism, and how persistently we uphold democracy and individual rights.
To be clear, the US views India as a leader not just in the Indo-Pacific but also in the rest of the globe, Power added. She appeared to be referring to China's policy when she said, "Together, we can offer the emerging economies of the future, the emerging countries, a new development model, one rooted not in debt traps and dependence but in economic trade and integration, one that supports and celebrates individual and national agency, and one that aspires to see all countries move beyond the need for assistance."
He took power further, stating that it was based on cooperating with a nation's people and civil society in the same way as it cooperates with its government. a model that collaborates on solutions with everyone working as a team without bias or stereotypes.
A paradigm that acknowledges that democracy, inclusion, and pluralism provide the safest route to long-term growth, where dignity is bestowed upon all people, not just a select few, a cooperative paradigm that is not narrow-minded but broad-minded. A paradigm that, at its essence, holds that we are all members of the same family.
Power claimed that India can make a significant contribution to the growth of many nations thanks to its talent, resources, and technical know-how. But ultimately, it is India's principles, not its assets, that have positioned it as a future development leader… India's multi-ethnic, multi-party democracy has given it the ability to survive the difficulties it has encountered and emerge stronger and more resilient.
Its long-standing support for free speech has made it possible for injustices to come to light. Because of its tolerance for diversity and disagreement, reforms have been able to take hold and institutions to advance. She said India's trajectory has been so strong because of its democracy, not in spite of it.
In addition, Power praised India's assistance to Sri Lanka and contrasted it with China. She recounted how, in 2003, India cancelled the debts of several developing nations, including Ghana, Mozambique, Tanzania, Uganda, and Zambia. "Perhaps nowhere is India's dedication to helping those in danger more evident than it is today in Sri Lanka." India has quickly responded with a series of crucial actions. And it has given the Sri Lankan government credit lines of $3.5 billion, "the woman claimed."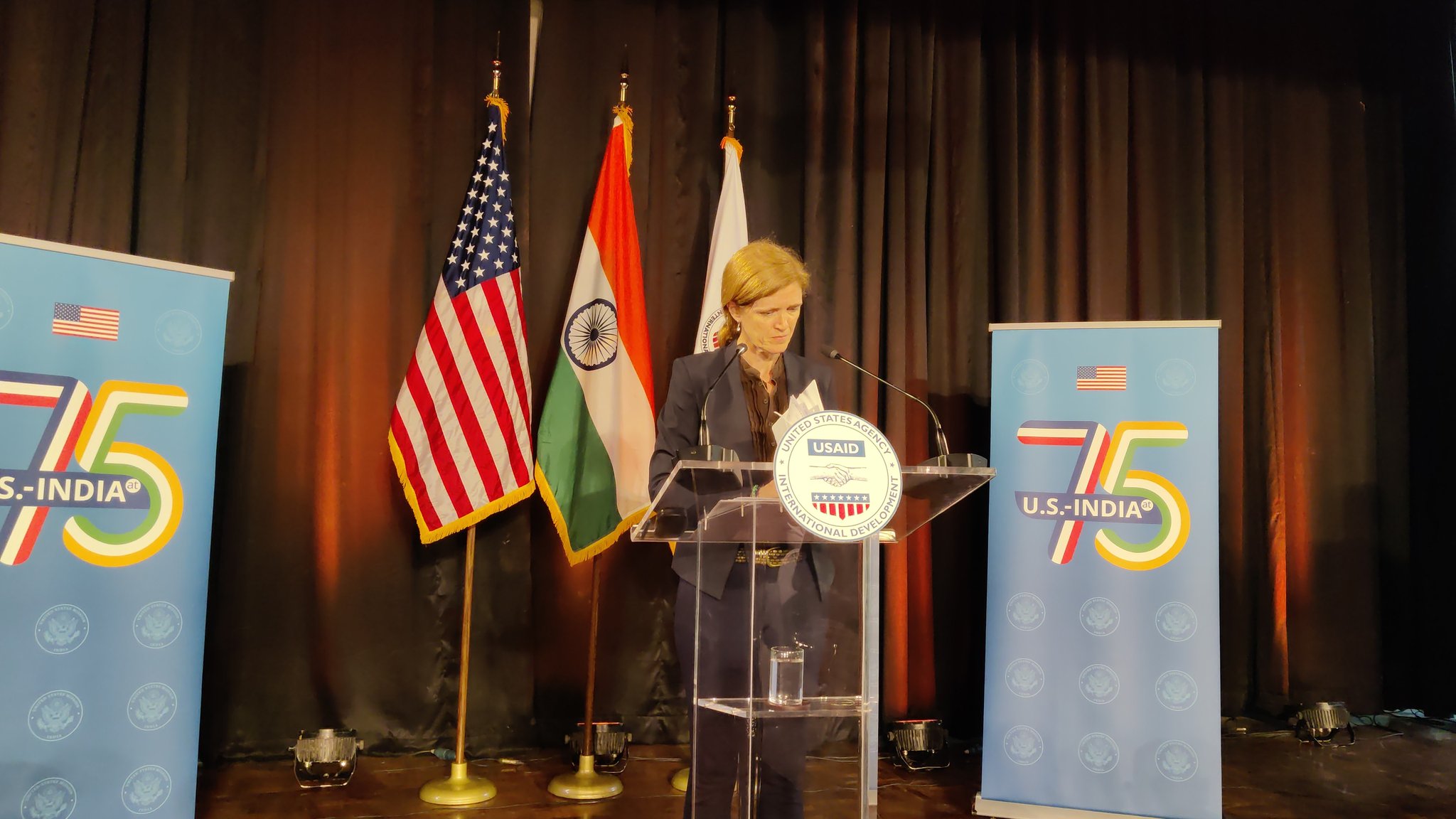 "Compare this to the People's Republic of China, which has been the Sri Lankan government's eager creditor since the mid-2000s." In fact, over the past two decades, China has grown to be one of Sri Lanka's largest creditors, providing often opaque loan agreements at higher interest rates than other lenders and funding a number of highly publicized infrastructure projects with frequently ambiguous practical benefits for Sri Lankans.
These projects include a sizable port that generated little revenue and was hardly used by ships; an equally sizable airport that was known as the world's emptiest due to the low number of passengers; and a number of other projects.
Beijing has guaranteed lines of credit and emergency assistance now that the situation has deteriorated. This is crucial since at least 15% of Sri Lanka's foreign debt is thought to be held by Beijing. However, requests for more substantial relief have not yet received a response. The biggest unknown, according to Power, is whether Beijing will restructure its debt to the same degree as other bilateral creditors.
This difficulty is not specific to Sri Lanka, according to several talks I've had with partners here in India and elsewhere. There are several debt-stricken nations in Africa and Asia that are hopeful that their appeals will be heard. Beijing must take part in debt relief in a transparent manner with fair conditions for all other creditors, Power said, adding that if there is ever going to be a moment to choose collaboration, it is now.