Trends
Here Is The List Of India's Richest Women In 2022
Roshni Nadar Malhotra, the chairperson of HCL Technologies, has taken the top spot of richest women in India for a second time in a row with a net worth of Rs. 84,330 crores.
The third edition of the "Kotak Private Banking Hurun – Leading Wealthy Women List," which is a list of the richest women in India, was just released, according to a statement released on Wednesday by Kotak Private Banking and Hurun India. The ranking is based on women's net worth as of December 31, 2021.
The report's 2021 update only discusses women who have made a name for themselves in senior corporate positions. The report celebrates the accomplishments of India's top 100 self-made or successful female business owners, professionals, and entrepreneurs.
The report has examined the sources of the women's wealth, the industries they work in, where they live, and other factors in addition to ranking the women professionals and entrepreneurs by wealth. In contrast to 2020, when the cut-off was Rs 100 crore, the current list's cut-off is Rs 300 crore. The average fortune of the women on the 2021 list is roughly Rs. 4,170 crores, compared to Rs. 2,725 crores in the list's previous iteration.
According to Kotak Mahindra Bank CEO Oisharya Das, "Each woman's journey is different, but what unites them is the desire, commitment, and ambition to succeed. Indian women are slowly but surely becoming more independent as they carve a niche for themselves via education, excellence, passion, and empathy. We are honoured to collaborate with Hurun India and honour the tenacity of 100 such female leaders who are pursuing their goals, carving new paths, and motivating countless other young and aspirant women.
Women's employment, corresponding families, and society as a whole are all directly improved by women-led wealth development, according to Anas Rahman Junaid, MD & Chief Researcher, Hurun India. Social barriers are broken down when women, who make up 50% of India's population, are included in the workforce or wealth generation. Therefore, the Kotak Private Banking Hurun Leading Wealthy Women List 2021 was created with the goal of achieving a more inclusive tomorrow. We are bound together by passion and inspired by the wealth creation stories of women entrepreneurs and professionals.
Based on the women's net worth as of December 31, 2021, Kotak Private Banking and Hurun India released the third iteration of the Leading Wealthy Women List on July 27, 2022. Roshni Nadar Malhotra, chairwoman of HCL Technologies, is listed as the richest woman in India for the second year in a row, with a net worth of Rs. 84,330 crores.
With a net worth of Rs. 57,520 crores, Falguni Nayar, the second-richest woman in India after Malhotra, surpassed Biocon Chairperson Kiran Mazumdar Shaw to claim the title of the richest self-made woman. Nykaa, an online store for beauty products, was founded and is run by Falguni Nayar.
Only Indian women who are actively managing their businesses or are self-made are included on the list of the 100 richest women in India. By this definition, an Indian woman is one who was born or raised in the nation. It is noteworthy that the combined wealth of these 100 women rose by 53 per cent in just one year, from Rs. 2.72 lakh crores in 2020 to Rs. 4.16 lakh crores in 2021. They now make up 2% of the nominal GDP in India.
Notably, the Delhi-National Capital Region has the most entries on the list of Richest Women in India 2022 with 25, followed by Mumbai (21) and Hyderabad (12). The youngest person on the list, Kanika Tekriwal of Bhopal-based Jetsetgo, has a wealth rise of 50% to Rs. 420 crores.
Richest Women in India
Roshni Nadar Malhotra

The chairman of HCL Technologies, Roshni Nadar Malhotra, has been named the richest woman in India in 2022 for the second consecutive year. Ms Malhotra, who was born and schooled in New Delhi, attended Vasant Valley School before earning her degree from Northwestern University in Illinois. She graduated from Northwestern University's Kellogg School of Management with a master's in business administration. Ms Malhotra is also a former member of the Young Global Leaders initiative of the World Economic Forum, a group of rising leaders. Under her direction, HCL purportedly executed the largest sale in the company's history when it paid Rs. 13,740 crores for seven IBM products.
Falguni Nayar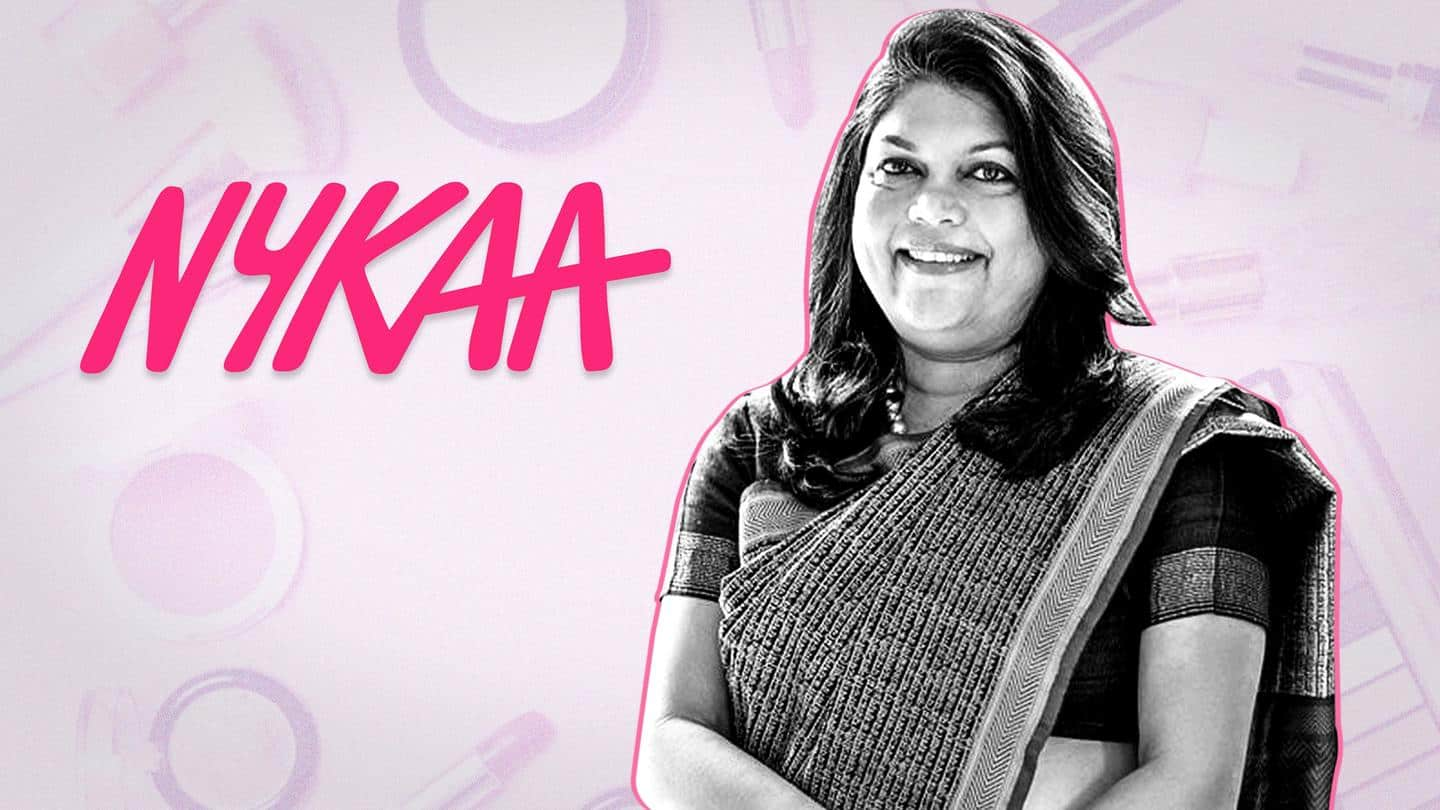 The tenth-richest self-made woman in the world and the richest self-made woman in India, respectively, is Falguni Nayar. Falguni Nayar, the founder and CEO of Nykaa, saw a 963 per cent gain in her wealth in just one year after Nykaa went public in 2021.
Kiran Mazumdar Shaw
The richest self-made billionaire in India is Kiran Mazumdar Shaw, the creator of Biocon. She has been thinking of ways to lower the cost of pharmaceuticals for developing nations.
Nilima Motaparti
Divi's Laboratories Director Nilima Motaparti has been in charge of all aspects of the business for the previous five years. Over the course of the year, her fortune increased by more than 50%.
Radha Vembu
Since 2007, Radha Vembu and her brother Sridhar Vembu have shared leadership of the technology company they created. The wealth of the Zoho Mail product manager increased by 127% in a single year.
.