Trends
India has produced 100 unicorns, but how many have made a profit?
India has produced 100 unicorns, but how many have made a profit?
Only 18 Out Of India's 100 Unicorns Are Reportedly Profitable
When Google-backed neobank Open reached the $1 billion valuation club, it became India's 100th unicorn. MamaEarth, BharatPe, Byju's, C.R.D., Delhivery, Dream11, Flipkart, MakeMyTrip, Ola, Paytm, and others are included in the unicorns on the list. But how many of these unicorn businesses, some of which have already launched or are planning to do so, are profitable?
Only 18 of India's 100 unicorns have achieved profitability in the past financial year, according to statistics from media portal Entrackr's data monitoring tool Fintrackr. And it's been shown that 57 unicorns are in the red.
After accounting for the successful and bleeding companies, the remaining 25 companies are based mainly in the United States or Singapore. They have purportedly not shown their sales, loss, or profit figures.
Zoho, InfoEdge, Zerodha, Five Star, and Dream11 are the top five lucrative unicorns, according to Entrackr's statistics, with profits of 1,917 crores, 1,409 crores, 1,122 crores, 359 crores, and 327 crores in FY21, respectively. While Zoho and Zerodha are self-funded, InFoEdge is a publicly-traded firm, while Sequoia Capital-backed Five Star is a non-bank Financial Institution.
According to Fintrackr statistics, Oyo, Udaan, and Flipkart were the top three loss-making unicorns on the unicorn list in FY21, each losing more than Rs. 2,000 crore.
In FY21, these top three loss-making businesses were included in the top ten revenue-generating businesses. In FY21, Flipkart had a revenue of Rs. 42,941.7 crore, while Tata's BigBasket and Udaan had revenue of Rs. 12,595 crore and Rs.5,919 crore, respectively. With revenue of Rs.3,961.6 crore, Oyo was ranked sixth.
According to Fintrackr statistics, top profitable companies Zoho and Zerodha earned sales of Rs. 5,230 crore and Rs.2,729 crore, respectively.

Flipkart was ranked first in valuation, with a $37 billion valuation, followed by Edtech startup Byju, which was valued at $22 billion. Swiggy joined the club in 2022, while Nykaa became a decacorn in 2021. Paytm, which had a market capitalization of $16 billion before going public, lost its decacorn status shortly after the I.P.O.
Unicorns have a large number of employees.
Flipkart has the most workers included in the unicorns, according to statistics monitored by LinkedIn and included in Entrackr's study. Flipkart has almost 55,000 employees, followed by Byju's, Swiggy, Ola, and Zomato, which have 39,953, 18,459, 16,799, and 16,191 employees, respectively. If we take gig employees like temporary or contractual labor, the number of employees at these companies may vary.
India's Unicorns Are Divided Into Cities
Bengaluru was the city with the most unicorns, with 38 out of the 100 being located there. The Delhi N.C.R. area isn't far behind in the ranking, with 30 businesses making it to the top 100 unicorns. According to Entrackr statistics, Mumbai, Chennai, Pune, and Hyderabad combined created 32 unicorns.
Aileen Lee, a Venture Investor, coined the word "unicorn" to describe the rarity of companies valued at more than $1 billion in the startup ecosystem in 2013. Unicorns are no longer considered rare in India a decade later! When neo-banking firm Open earned $50 million last week to become India's 100th unicorn, the country became the first in the world to do so.
In 2021, Indian companies raised $42 billion in 1,583 transactions, creating 42 unicorns in the process. According to Inc42's unicorn tracker, India had 86 unicorn companies by the end of 2021 and was on the verge of achieving the century mark.
India added 13 additional unicorns in the first quarter of 2022, continuing the march. India has earned its 100th unicorn, over a month after Inc42 exclusively announced Games24x7's admission into the $1 Bn+ value club.
It has been a long and dramatic road for the Indian startup ecosystem, from creating its first unicorn in the shape of InMobi in 2011 to reaching the century of unicorns in India by 2022. The Startup India program has played a key part in the country's unparalleled boom in V.C. investment and tech entrepreneurship.
Since its beginning in 2015, the Startup India Initiative has announced and launched a flurry of policies, funds of funds and theme funds, incubation programs, tax holidays, and tax advantage schemes. India is now set for the next stage of technological growth, with an important tech shift to digital services and goods in place and an active internet subscriber base of over 783 million ( February 2022).
While 2021 was the year of record-breaking fundraising, the first few months of 2022 have seen India achieve a historic milestone, with 16 Indian companies joining the unicorn club. The focus should now be on ensuring the long-term viability of these 100 unicorns, and assisting a new generation of Indian companies in becoming unicorns.
To achieve the practical aim of 250 unicorns by 2025, the government would need to focuson removing some of the impediments, like addressing structural challenges in the economy, stopping Indian entrepreneurs from migrating to locations like Dubai, and improving the ease of doing business.
India's Unicorn Boom: Where Does India Stand In The Global Arena?
The start of 2022 could not have come at a better time for India's startup scene. The country has already created 14 unicorns this year, including its 100th unicorn, after raising $11.7 billion in Venture Capital Financing in the first quarter of the year.
It took almost a decade for the company to go from receiving its first unicorn in 2011 to completing a century of businesses worth a billion dollars or more. This results in an average of ten unicorns every year, although the major surge occurred in the last 16 months or so. India has generated more than half of its 100 unicorns — 58 to be exact – since the start of 2021.
The rapid growth of unicorns in the last year or so has prompted high-ranking officials to set lofty goals, ranging from a manageable 250 unicorns by 2025, noted by Mohandas Pai, ex-CTO of Infosys, to an ambitious 1,000 unicorns in the next few years, stated by Rajeev Chandrasekhar, Union Minister of State for Entrepreneurship, Skill Development, Electronics & Technology.
Whether India achieves these goals or not is a topic of talks that will be resolved over time, but it is a good opportunity to evaluate how other countries are faring and how India compares.
In 2021, the United States generated over eight unicorns for every one created by India. According to Traxcn statistics, the United States created 321 unicorns in 2021, compared to 44 in India.
According to Traxcn statistics, China created only 21 unicorns in 2021, less than half of what India did. It does have double the amount of unicorns in India, with 217.
Meanwhile, according to Tech Aviv, 42 Israeli businesses will join the unicorn club in 2021. According to data from Tech Aviv, the Middle Eastern country is quickly becoming a startup powerhouse to be reckoned with, with 92 unicorns.
As India celebrates a century of unicorns, the issue is either it has the ability to become the world's startup capital. Using data from DataLabs, CB Insights, Traxcn, and Tech Aviv, here are six graphics that show the wider picture.
India is the world's third-largest unicorn hub, but it must keep an eye on its behind.
India has the third-highest number of unicorns, with 100 companies valued at a billion dollars or more.
However, it is a long way behind China's constant competitor and the world's current unicorn hub, the United States. In fact, the United States has more than eight times unicorns that of India.
With 92 unicorns, Israel is fourth, while the United Kingdom, Germany, and France each have 130 unicorns.
Surprisingly, Brazil is the 10th most populous unicorn hotspot, with 18 unicorns calling the country home.
While India has established itself like a global leader in the startup field, it is evident that it is not alone at the top. If India grows complacent, Israel has the ability to catch up and possibly outdo India's unicorn count in the coming years.
The Showdown of 2021
With a total of 44 unicorns created in 2021, India's startup ecosystem had its finest year yet. Despite this, India came in second place in the world for the number of unicorns created.
In 2021, the United States generated 321 unicorns, which is more than the following nine countries on the list, including India, combined.
This indicates that over a third of the 806 unicorns in the United States will be born in 2021. Israel, on the other hand, came close to matching India's success, minting 42 unicorns over the year.
The Battle for Funding
So far, Indian unicorns have raised more than $89 billion in investment, with an average funding value of $906 million.
The Average Financing raised by unicorns in Israel is less than half that raised by unicorns in India.
Surprisingly, the United States is seventh on the list, while China ranks fourth.
The need for speed
While some companies take years to reach the $1 billion valuation level, others probably achieve unicorn status in a matter of months. Mensa Brands, for example, became a unicorn in under six months, making it the fastest Indian firm to do so.
However, in terms of the number of years it takes a startup in India to become a unicorn, it takes a lot longer than it does in other large countries.
India is ranked 10th in the world in terms of the time it takes for a business to become a unicorn, with an average of 8 years, while Brazil ranks first with 2.9 years.
China and the United States are ranked second and sixth, respectively.
The Sacred Grounds of Trillion-Dollar Startup Values
It doesn't seem impossible that India's unicorns would one day be valued at higher than $1 trillion, a milestone that has only been accomplished by one country so far.
The United States tops the list by a country mile, with unicorns worth about $2 trillion, nearly three times that of China and nearly six times that of India, which comes in third.
Startups in the financial technology sector are leading the way.
The eCommerce industry Accounts for most of the unicorns in India, accounting for 23 of the country's 100 unicorns. With 21 unicorns, fintech businesses are in second place.
On a global scale, the positions are reversed, with eCommerce ranking third.
According to C.B. Insights, the financial industry is at the top of the list, with 238 companies out of 1,132 unicorns across globe. With 217 unicorns, SaaS businesses are in second place.
Interestingly, categories like telecom and deeptech, which are still in their infancy in India's startup environment, have managed to churn out a major number of unicorns overseas, with a total of 131 unicorns between them.
India is capable of producing unicorns, but more work is needed.
Celebrations erupted throughout India when Open was named India's 100th unicorn, with the government and other key players hailing it like a portent of larger and better things to come.
While this is true, the government and the startup ecosystem still have a long way to go before the next generation of entrepreneurs can become unicorns. After a record-breaking year in 2021, the Indian startup ecosystem is facing a slowdown in funding inflow. While no new unicorns were born in April, the startups raised only $2.6 billion in fundraising.
Although India's 'ease of doing business (EoDB) score has improved, on-the-ground evidence suggests that many I.T. businesses seeking success in the country would have a difficult time.
Regardless matter how many unicorns India generates, the government must foster an atmosphere that encourages companies to thrive. This begins with pro-ecosystem policies and the modernization of the whole policy Framework.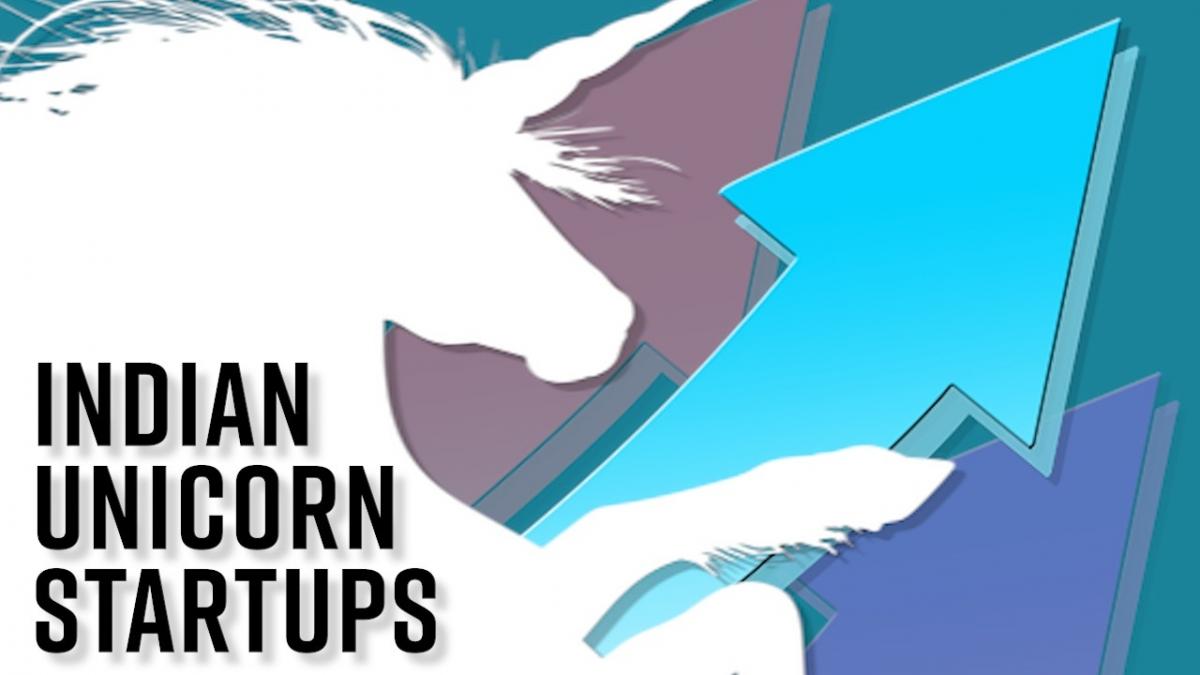 Unicorns in India: Startups From India That Will Join The Unicorn Club In 2022
Purplle
Purplle, a Mumbai-based e-commerce company focusing on beauty-related items and equipment, was founded in 2012 by Manish Taneja and Rahul Dash. After raising $33 million in a Series E investment round from new and current investors at a valuation of $1.1 billion, it became India's 102nd unicorn. So far, the eCommerce business has raised $215 million.
Purplle has over 1,000 brands and over 60,000 goods featured on its marketplace, with products from both traditional and new-age cosmetics enterprises. The Mumbai-based e-commerce behemoth claims to have a User Base of 7 million people. FACES CANADA, Good Vibes, Carmesi, Purplle, and NY Bae are just a few of the brands it has established.
After a loss of INR 51.27 Cr in FY21, up 110 percent from INR 24.38 Cr in FY20, it is aiming for an annualized GMV Rate of $180 Mn in FY22.
PhysicsWallah (P.W.)
PhysicsWallah began like a physics-focused competition prep YouTube channel by Alakh Pandey and Prateek Maheshwari in 2016, but by 2020, it had evolved into a full-fledged edtech platform. After receiving $100 million in a Series A round from Westbridge and GSV Ventures for a valuation of $1.1 billion, the business became India's 101st unicorn.
With several course offerings on its YouTube channel, website, and mobile app, the edtech platform focuses only on competitive test prep for NEET and IIT/JEE. In the years 2020 and 2021, P.W. boasts that more than 10,000 of its students have passed the NEET and JEE exams.
PhysicsWallah is extending its offline presence, having launched 20 locations in 18 cities so far. The Noida-based edtech business will launch additional 20 centers around the country being a result of the current funding.
Open
Anish Achuthan, Ajeesh Achuthan, Mabel Chacko, and Deena Jacob created the 100th Indian unicorn, Open Open, a neo-banking fintech business, in 2017. Small and medium companies (S.M.B.s) around the country can use Open's business banking, payments, and expenditure management services.
In the last year, the firm claims to have grown its User Base to 2.3 million, with hopes to reach 5 million in the coming year. Open promises to carry out over $24 billion in annual transactions and to recruit 100,000 SMEs per month.
Temasek, BEENEXT, 3one4 Capital, and Trifecta Capital Advisors are included in the financial startup's important investors. So far, it has raised $140 million.
By raising $50 million at a valuation of $1 billion in April 2022, Open became the 100th Indian unicorn.
Games24x7
Games24x7 is a gaming firm founded by Bhavin Pandya and Trivikraman Thampy in 2006. It contains notable brands like RummyCircle, an online card game, and My11 Circle, a sports fantasy game. U Games, a center for casual games, is the startup's third product.
In March, Games24x7 became India's 99th unicorn, raising $75 million in a fundraising round headed by Malabar India Fund with a valuation of $2.5 billion. Tiger Global, a hedge fund located in the United States, was a participant in the investment round.
Dream11, M.P.L., BalleBaazi, and Nazara's Halaplay are included in the competitors in Games24x7's My11Circle. PlayRummy, JungleeRummy, and Adda52Rummy are just a few of RummyCircle's competitors.
Oxyzo
OfBusiness founders Asish Mohapatra and Ruchi Kalra created Oxyzo, the finance arm of the B2B commerce startup, in 2016. It is a lending platform that allows S.M.E.s in the manufacturing and contracting industries with Cash Flow and matching working capital finance for the purchase of new supplies.
The Indian firm claims to have $350 million in Assets under management (AUM), with a year-on-year (YoY) growth Rate of 100%. Oxyzo at present serves over 2,500 SMEs in India, disbursing about INR 4,000 crore in loans each year.
Alpha Wave, Tiger Global, Norwest Venture Partners, Matrix Partners, and Creation Investments are included in the company's investors, although it has only gained one round of investment thus far. It was the country's largest Series A fundraising round. In that investment round, the business raised $200 million, making it a unicorn.
Amagi
Amagi, founded in 2008 by Baskar Subramanian, Srinivasan KA, and Srividhya Srinivasan, provides live, linear, and on-demand channel creation, distribution, and monetization technologies for cable, O.T.T., and free ad-supported streaming T.V. platforms.
After gaining $95 million in a fundraising round headed by Accel, the Bengaluru-based cloud-based media SaaS technology business became a unicorn earlier this year. It has just introduced Amagi LIVE, an improved version of its live orchestration platform.
CredAvenue
CredAvenue, a Loan marketplace, reached the unicorn club in March 2022, carrying on the pace from 2021. CredAvenue joined the unicorn club with $137 million in investment from investors like Insight Partners, B Capital, and Dragoneer Investment Group.
The firm stated at the time of the fundraising that it planned to use the Cash to organically and inorganically develop its business in India and important global markets by acquiring diverse companies for forward and backward services and product integration.
CredAvenue is a Loan platform that links businesses with lenders and investors, founded by Gaurav Kumar in 2017.
CredLoan, CredCoLend, Plutus, CredSCF, and CredPool are some of the services it provides. It claims to have a portfolio of over 2.3K corporations and 750 lenders.
Through a combination of the original investment and secondary acquisition from current shareholders, it at present purchased an 82 percent ownership in SaaS firm Corpository. The company bought a 75% share in digital collections startup Spocto in February 2022.
Hasura
Hasura, which was founded in 2018 by Tanmai Gopal and Rajoshi Ghosh, provides data access and data flow tools and services using GraphQL APIs, a solution for faster product and data delivery. The company's technology generates real-time GraphQL APIs automatically, giving clients safe access to their data.
Hasura became a unicorn early this year after raising $100 million with the help of Greenoaks Capital. Existing investors like Nexus Venture Partners, Lightspeed Venture Partners, and Vertex Ventures joined the Series C fundraising round.
The Series C round arrived nearly two years after the Series B round. In its Series B round, the Indian business gained $25 million from Lightspeed Venture Partners, Vertex Ventures, and Nexus Ventures.
Uniphore
Uniphore After collecting a record $400 million in investment at a valuation of $2.5 billion, conversational automation firm Uniphore became the seventh unicorn of 2022.
Uniphore is a conversational automation platform that integrates conversational A.I., workflow automation, and R.P.A. (Robotic Process Automation) in a single integrated platform to change and democratize customer experience across industries. It was founded in 2008 by Ravi Saraogi and Umesh Sachdev.
Sorenson Capital Partners, Serena Capital, Cisco Investments, Iron Pillar, and Chiratae Ventures have made investment in the business.
Xpressbees
Xpressbees is a logistics firm that was one of the first to join the unicorn club this year. The company, which started out like a part of Supam Maheswari's FirstCry, eventually split out to operate on its own in 2015. According to the company, it has operations in 3,000 locations and distributes to 20,000 zip codes.
The company raised $300 million in a Series F round led by Blackstone Growth, T.P.G. Growth, and Chrys Capital, bringing its worth to $1 billion. Currently, the startup has 100 hubs with a warehouse capacity of over 10 lakh square feet.
Livspace
Livspace is a curated marketplace that provides an end-to-end home design experience, founded in 2014 by Anuj Srivastava and Ramakant Sharma. The startup's online marketplace has software capabilities that may assist interior designers and homeowners.
It has a presence in nine metro areas and claims to have serviced 20,000 people. In India, Livspace competes in a largely unorganized industry for house redesigns, interior design, and bespoke furnishings with Bengaluru-based Homelane and other businesses.
In February 2022, the firm achieved unicorn status after earning $180 million in a fundraising round.
Kohlberg Kravis Roberts, Trifecta Capital, and Tahoe Investment Group have all contributed to a total of $431 million raised through several investment rounds.
ElasticRun
ElasticRun's software platform, which was founded in 2016 by Sandeep Deshmukh, Saurabh Nigam, and Shitiz Bansal, operates like an extension of FMCG companies' direct distribution networks in rural areas, allowing them to reach small 'Kirana' stores in the hinterland. The company works with banks and financial institutions to provide them with access to Kirana's network of underserved S.M.E. consumers.
In February, the Pune-based commerce business became a unicorn after raising $300 million in a fundraising round sponsored by Masayoshi Son's SoftBank. New York's Goldman Sachs, Prosus Ventures (formerly Naspers Ventures), Innoven Capital, and Abu Dhabi's Chimera Investment, a subsidiary of Abu Dhabi's Royal Group, were present.
DealShare
DealShare is a social eCommerce site founded by Vineet Rao, Sourjyendu Medda, Sankar Bora, and Rajat Shikhar in September 2018. It allows those who have never used the internet before to purchase online.
The company provides groceries and other home necessities through social media and messaging apps like WhatsApp. DealShare competes with Meesho, BulBul, YouTube's SimSim, and GlowRoad in the social commerce space.
The Bengaluru-based social commerce business gained $165 million from investors led by Tiger Global and Alpha Wave Global at the start of 2022, making it the fifth Indian unicorn of the year.
Darwinbox
Darwinbox is a cloud-based HRtech firm founded in 2015 by Chaitanya Peddi, Jayant Paleti, and Rohit Chennamaneni that provides to enterprises' H.R. needs across recruiting, onboarding, and core transactions (leaves, attendance, directory), payroll, travel, and people analytics.
Technology Crossover Ventures led a $72 million fundraising round for Darwinbox. The startup's valuation has now surpassed $1 billion, making it the third Indian unicorn to be minted in 2022.
Salesforce Ventures, Sequoia India, Lightspeed India, Endiya Partners, 3One4Capital, J.G.D.E.V., and S.C.B. 10X were included in the existing investors in the round.
LEAD
LEAD is a Mumbai-based ed-tech business founded in 2012 by Sumeet Mehta and Smita Deorah with the aim of improving school instruction through technology.
LEAD provides a variety of services, including full-stack school edtech solutions for kids, especially in non-metropolitan areas. By the end of 2026, the company hopes to have reached 25 million children in 60,000 schools. According to the company, it will start the 2022-23 academic year with over 5,000 schools from 500 Indian cities on board, servicing over 2 million students.
When LEAD raised $100 million with a valuation of $1.1 billion in 2022, it became the first Indian business to reach unicorn status. WestBridge Capital, Elevar Equity, and GSV Ventures are included in the investors in the edtech firm. It has raised $166 million in many rounds of fundraising.
Fractal
Fractal Analytics was created in 2000 by a five-member team that included Srikanth Velamakanni and Pranay Agrawal, both of I.I.M. Ahmedabad, and Nirmal Palaparthi, Pradeep Suryanarayan, and Ramakrishna Reddy.
Fractal is a company that specializes in artificial intelligence and advanced analytics. People are employed by the A.I. and advanced analytics solutions firm in 16 locations across the world, including India, the United States, the United Kingdom, and Singapore.
The Mumbai and New York-based business has a number of products, including Qure.ai, which helps radiologists; Crux Intelligence, which helps C.E.O.s and senior executives; and Theremin.ai, which helps investors make better decisions.
With a $360 million investment from private equity company T.P.G. Capital Asia, Velamakanni-led Fractal joined the extending unicorn list in January 2022. It had to wait two decades for it to become the second unicorn of 2022, following MamaEarth.
Unicorns in India: Startups From India That Joined The Unicorn Club In 2021
Acko
Acko Insurance is a company that specializes in insurance.
After raising $255 million in a Series D investment round led by private equity companies General Atlantic and Multiples Private Equity, insurance provider Acko joined the coveted unicorn club in 2021. Too far, the Mumbai-based unicorn has raised over $428 million. Varun Dua and Ruchi Deepak founded Acko in 2016 to provide Vehicle Insurance and workers' compensation through collaborations with companies like Zomato and Swiggy.
Among Acko's investors are Amazon, Accel Partners, Catamaran Ventures, Elevation Capital, and R.P.S. Ventures, and Binny Bansal. As part of its aim to penetrate the retail health insurance industry, the firm has launched a health insurance policy for clients aged 18 to 45.
Apna
Apna, a job marketplace for India's blue-collar employees and trained professionals like painters, carpenters, and sales agents, was founded in 2019 by Nirmit Parikh. It joined the illustrious unicorn club in 2021, just two years after its founding when it received $100 million in a Series C round led by Tiger Global, valued at $1.1 billion.
During the fundraising round, the company stated to have over 16 million job searchers on its platform and to have assisted 150K companies in hiring talent.
Apna's clients include Zomato, Urban Company, PhonePe, BurgerKing, edtech major B.Y.J.U.'S, and Bharti A.X.A. The firm has launched its first brand campaign in India to reach out to job seekers.
BharatPe
BharatPe, an Indian company, has been the buzz of the town in recent months, from boardroom disputes to social media spats. The startup's issues began with a notorious audio recording, which eventually led to BharatPe cofounder Ashneer Grover's departure.
Last year, in stark contrast to the present scenario, the fintech firm was lauded for all the right reasons. It became a unicorn after receiving $370 million in a Series E financing round led by Tiger Global at a $2.85 billion value.
BharatPe, the first U.P.I. interoperable QR code in India, was released in 2018 by Ashneer Grover and Shashvat Nakrani. It's importantly a payments platform for merchants, with a single interface for all existing U.P.I. apps and other payment methods. It has branched out into loans and other areas.
blackbuck
Blackbuck connected companies with truck owners and freight operators and was founded in 2015 by Rajesh Yabaji, Chanakya Hridaya, and Rama Subramaniam. The Bengaluru-based logistics firm advertises truck services on its website and matches consumers with the best truck services depending on their needs.
After raising $67 million in its Series E financing, it became a unicorn in 2021. The company claims to have over 15,000 customers and over 12,000 vehicles. In addition to the United States, Blackbuck has a presence in Europe.
Blinkit (Grofers)
Saurabh Kumar and Albinder Dhindsa established Grofers in 2013, which has now been renamed Blinkit. Following an investment from Zomato, the business joined the unicorn club last year after multiple ups and downs. The food tech behemoth paid INR 518.2 crore for a 9.16 percent share in the online e-grocery business, valuing it at roughly $1 billion.
Grofers began like an on-demand pick-up and delivery service before extending into the grocery market. Grofers was renamed Blinkit to focus on rapid commerce after Zomato invested in it last year.
As Grofers, we learned a lot, and all of our lessons, and our people and infrastructure, are being repurposed to pivot to something with incredible product-market fit – fast commerce. Today, like a new company, we're moving forward with a new goal statement: "instant commerce indistinguishable from magic." And we won't be doing it like Grofers anymore; instead, we'll be doing it Blinkit," Dhindsa said in a blog post.
Blinkit is in the process of merging with Zomato in a stock swap. In March, Zomato authorized a $150 million Loan to Blikit's parent business, Grofers India. The Loan will be disbursed to Grofers in one or more tranches being part of the agreement.
Browserstack
Browserstack is a software and mobile app testing cloud platform founded in 2011 by Ritesh Arora and Nakul Aggarwal. After raising $200 million in a Series B fundraising round, the indigenous software-as-a-service (SaaS) business joined the unicorn club. According to the company, its platform is used by 4 million developers across 50,000 businesses, including digital heavyweights like Google, Microsoft, and Twitter.
Since its inception, the company has been profitable and has been a market leader. BrowserStack announced the creation of BrowserStack Champions earlier this year, a community initiative that brings together software testing and development thought leaders.
CarDekho
CarDekho is a new and used automobile search and eCommerce portal in India. It has a division dedicated to insurance. CarDekho, founded in 2007 by Amit and Anurag Jain, claims to have partnerships with a number of automakers, over 4,000 automobile dealers, and a number of financial institutions to make Vehicle purchases easier.
In October 2021, the car marketplace became a unicorn after its parent company, CarDekho Group (formerly known by the term GirnarSoft), raised $250 million in a Series E fundraising round. Leapfrog Investments led the round, which included Canyon Partners, Mirae Asset, Harbor Spring Capital,and last investors Sequoia Capital India and Sunley House.
Amit Jain, CarDekho's cofounder and CEO, stated at the time of the funding that the company was seeking an Initial Public Offering in the following 18 months. GirnarSoft's revenue from operations for the fiscal year ending March 31, 2021 was INR 884.3 Cr.
Chargebee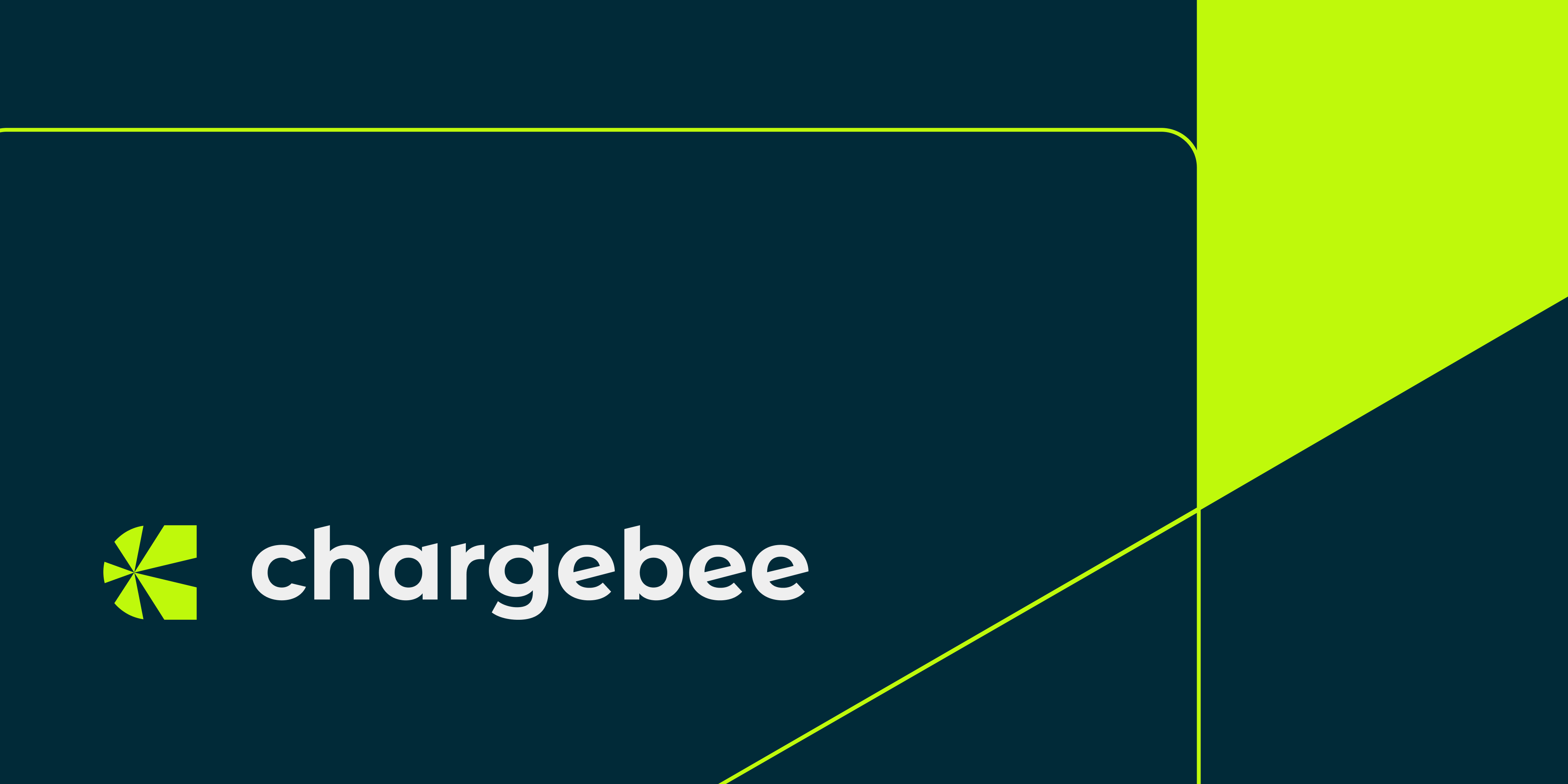 Chargebee is a revenue management platform that automates revenue operations for over 4,000 high-growth subscription-based businesses. It was founded in 2011 by Krish Subramanian, Rajaraman Santhanam, Saravanan K.P., and Thiyagarajan T.
With its $125 million Series G round in 2021, the Chennai-based business became a unicorn. After a $250 million investment round spearheaded by big V.C. firms including Tiger Global and Sequoia Capital this year, the startup's valuation increased to $3.5 billion.
Chargebee has raised a total of $470 million in investment thus far. Access management businesses Okta, Freshworks, Calendly, and Study.com are included in its customers.
CoinDCX
CoinDCX, which was founded by Sumit Gupta and Neeraj Khandelwal in 2018, was the first Indian cryptocurrency Exchange to achieve unicorn status last year. To achieve unicorn status, the crypto Exchange raised $90 million in a Series C fundraising round headed by Facebook cofounder Eduardo Saverin's B Capital Group, and Coinbase Ventures, Polychain Capital, Block.one, and Jump Capital in August 2021.
CoinDCX just become India's most valuable crypto firm after raising over $135 million in a Series D fundraising round.
The startup's valuation has risen to $2.15 billion being a result of this round of funding. CoinDCX Go, a cryptocurrency investing app; CoinDCX Pro, a professional trading platform; and DCX Learn, a crypto-centric investor education platform are all part of the company
CoinSwitch Kuber
CoinSwitch, a global aggregator of cryptocurrency Exchanges founded in 2017 by Ashish Singhal, Govind Soni, and Vimal Sagar Tiwari, launched its India-exclusive crypto platform, CoinSwitch Kuber, in June 2020 to simplify crypto investing for Indian retail investors.
It became the second crypto unicorn last year when it gained $260 million in a Series C fundraising round headed by Coinbase Ventures and Andreessen Horowitz at a valuation of $1.9 billion (a16z).
The crypto firm from Bengaluru just completed its first-ever employee stock ownership buyback plan (ESOP) worth $2.5 million.
CRED
CRED, founded in 2018 by Kunal Shah, rewards and perks premium credit card customers for paying credit card bills. It has been developing ancillary services to complement its core ecosystem of credit card-centric services. Late last year, the company Ventured into peer-to-peer lending.
The Bengaluru-based financial business gained $215 million in Series D fundraising in April 2021, valuing it at $2.2 billion post-money. Later that year, the company gained $251 million in a Series E round headed by Tiger Global and Falcon Edge, valued at $4 billion.
Following an ESOP conversion, CRED recently gave 6,048 equity shares to around 125 workers. The fintech business is said to be in discussions to seek another round of investment, which would more probable to lift its valuation from $4 billion to over $6 billion.
Cure.Fit
CureFit, founded in 2016 by Mukesh Bansal and Ankit Nagori, provides physical exercise (Cult.fit), mental fitness (Mind.fit), and nutrition through an online-offline strategy (Eat.fit). There is a main care vertical (Care.fit).
After Zomato, the foodtech behemoth, invested in CureFit late last year, the firm became a unicorn. Zomato sold Fitso, its workout facility division, to CureFit for $50 million and invested $50 million in the health and wellness companies. In a cross-selling deal, Zomato bought a 6.4 percent stake in CureFit for $100 million.
In a blog post at the time, Zomato founder Deepinder Goyal said, "This will allow us possibly explore cross-selling opportunities between Zomato and CureFit, since we envision food and health becoming the same side of the coin in the long run."
CureFit purchased at-home cardio equipment businesses RPM fitness, Fitkit, Onefitplus, and Urban Terrain in a single transaction shortly after becoming a unicorn. However, sales income for the Zomato-backed fitness business fell by 67.4 percent in the fiscal year ended March 31, 2021. In FY21, total sales was INR 294.9 crore, down from INR 567.4 crore in FY20.
Digit Insurance
Digit Insurance is a company that specializes in providing insurance
Digit Insurance, a Bengaluru-based insurtech business, was the first unicorn of 2021. In January 2021, the company gained $18 million from current investors A91 Partners, Faering Capital, and TVS Capital with a valuation of $1.9 billion.
Digit Insurance is a tech-driven general Insurance firm founded in 2016 by Kamesh Goyal and Prem Watsa's Fairfax Holdings. Customized insurance are available for health, Vehicle, travel, cellphones, and commercial Assets like stores and vacation homes.
Digit Insurance recently announced that their annual sales surpassed INR 5,000 crore in FY22. During the year, the company's gross written premiums was INR 5,268 crore.
Droom
Droom, founded in 2014 by Sandeep Agarwal, is an online marketplace for buying and selling used and new cars in India and other emerging countries. Droom provides four types of marketplaces: B2C, C2C, C2B, and B2B, and three pricing options: set price, best offer, and auction.
After a $200 million pre-IPO deal in July 2021, the Indian business became a unicorn. The investment included existing and new investors like 57 Stars and Seven Train Ventures.
Later that year, the Vehicle marketplace became a publicly traded corporation. In the next two months, it is expected to make its INR 3,000 crore Initial Public Offering (IPO).
EaseMyTrip
EaseMyTrip, founded in 2008 by Nishant Pitti, Rikant Pitti, and Prashant Pitti, lets clients to buy air, train, and bus tickets, and hotel and vacation packages, included in travel services. EaseMyTrip competes in India with companies like Yatra, MakeMyTrip, ixigo, and Cleartrip.
The Delhi-based traveltech business was self-funded until March 2021, when it went public. On September 17, shortly after announcing its global entrance into the US, Philippines, and Thailand markets, it reached a market capitalization of $1 billion.
The corporation has Offices in the United Arab Emirates, Singapore, and the United Kingdom. According to a PTI report, it plans to enter the currency Exchange business, for which it will apply for a license from the Reserve Bank of India.
Eruditus
After the epidemic drove the expansion of India's edtech business, Mumbai-based Eruditus became the country's fourth unicorn startup. In 2021, it gained $650 million in a fundraising round headed by Accel US and Masayoshi Son's SoftBank Vision Fund II, raising its valuation to $3.2 billion from $800 million in 2020.
Eruditus, founded in 2010 by Chaitanya Kalipatnapu and Ashwin Damera, provides executive education programs in collaboration with MIT, Columbia, Harvard Business School, INSEAD, Tuck at Dartmouth, Wharton, UC Berkeley, and London Business School.
Courses from Indian colleges like IIT Kozhikode, IIM Lucknow, and BML Munjal University are available through the firm. Bertelsmann India Investments and the Chan Zuckerberg Initiative (CZI), a non-profit led by Facebook CEO Mark Zuckerberg and his wife Priscilla Chan, are supporting it.
GlobalBees
GlobalBees, a Thrasio-style firm, joined the unicorn club in December 2021. In a Series B round led by FirstCry, it received around $111.5 million in a mix of stock and debt. SoftBank, Premji Invest, Chiratae Ventures, and Trifecta Capital were included in the investors in the round. GlobalBees was valued at $1.1 billion in the fundraising round.
GlobalBees, which was founded in 2021 and is led by CEO Nitin Agarwal, invests in and purchases seller businesses on Amazon India, Flipkart, and other ecommerce marketplaces.
GlobalBees will enter the consumer electronics market with an investment in Candes, a direct-to-consumer appliance brand, according to Inc42. Candes shareholders resolved to award 17,544 compulsorily convertible preference shares (CCPS) to GlobalBees at an extraordinary general meeting on April 18.
Good Glamm Group
The Good Glamm Group, which was founded in 2015 like MyGlamm, became a unicorn last year after raising $150 million in a Series D fundraising round headed by Prosus Ventures (Naspers) and Warburg Pincus. MyGlamm is a direct-to-consumer cosmetics business created by Darpan Sanghvi, founder and CEO of The Good Glamm Group.
MyGlamm announced the launch of The Good Glamm Group last year in order to strengthen its position like a "Digital House of Brands" backed by a content-to-commerce approach. MyGlamm, MomsCo, POPxo and Baby Chakra, Plixxo and ScoopWhoop are just a few of the companies owned by the Good Glamm Group.
In February 2022, it paid an unknown sum for a controlling share in cosmetics and personal care firm Organic Harvest, continuing its acquisition spree.
Groww
Groww, which was founded in 2017 by ex-Flipkart workers Lalit Keshre, Harsh Jain, Neeraj Singh, and Ishan Bansal, provides direct mutual fund and investment plans through a mobile app and a web platform. Users may invest in equities, mutual funds, ETFs, IPOs, and gold using the platform.
Keshre recently stated that he and his cofounders thought that financial goods and services in India were more commission-centric than customer-centric, which inspired them to launch Groww. At The Makers Summit 2022, Groww's Lalit stated, "We wanted to establish a Flipkart for financial services."
To join the unicorn club, Groww gained $83 million in Series D fundraising sponsored by Tiger Global. Existing investors Sequoia India, Ribbit Capital, YC Continuity, and Propel Venture Partners participated in the round. Groww gained $251 million in its Series E round later that year, valuing the Indian business at $3 billion.
Gupshup
Gupshup is a conversational messaging platform founded by Beerud Sheth in 2004 that serves to businesses in a variety of industries, including banking, ecommerce, hotel, and consumer products, and others. It has a presence in the United States and Latin America, in addition to India. Kotak Mahindra Bank, IndusInd Bank, HDFC Bank, Ola, Zomato, and Flipkart are included in its clientele.
Gupshup, based in San Francisco, became a unicorn in 2021 after receiving $100 million in a Series F fundraising round headed by Tiger Global Management.
To bolster its customer experience services, the enterprisetech startup at present purchased a 100 percent share in conversational AI company AskSid in an all-Cash deal. Gupshup has purchased Dotgo, Knowlarity, and Active in recent months. Ai.
Infra.Market
Infra.Market is a B2B online procurement platform for real estate and building materials, founded in 2016 by Aaditya Sharda and Souvik Sengupta. The platform gathers demand and connects it to the supplier chain, providing wholesale prices on commodities and flexible credit or Financing options.
The technology connects clients directly to the company's supply chain infrastructure, making ordering, tracking, and production simple until on-site delivery.
After raising $100 million in a Series C fundraising round, Infra.Market achieved unicorn status in 2021. Accel, Tiger Global, InnoVen Capital, and Nexus Venture Partners are included in the investors. To far, the B2B startup has raised $376 million in several fundraising rounds.
Innovaccer
Innovaccer is a healthtech SaaS firm located in Delhi-NCR, founded in 2014 by Kanav Hasija, Abhinav Shashank, and Sandeep Gupta. Innovaccer brings lastly compartmentalized data together to assist healthcare providers improve treatment quality while lowering costs. It lets clients and partners to create interoperable apps that will improve patient results.
More than 50 healthcare organizations use the Innovaccer Health Cloud platform. The software is now being used to manage the medical records of approximately 24 million patients. It promises to save institutions and healthcare providers in the United States more than $600 million.
After earning $105 million in a Series D round, Innovaccer became the first healthtech unicorn in India in 2021. Following that, the business raised another $150 million, bringing its total worth to $3.2 billion.
Licious
Licious is a D2C foodtech startup focused on cold-chain food delivery, especially meat, founded in 2015 by Vivek Gupta and Abhay Hanjura. Licious operates on a farm to fork business model, which means it controls the whole supply chain from start to finish.
Licious specializes in chicken, goat, and lamb products, and other things, in the fresh meat area. Aside from that, the firm sells a variety of fish and seafood, and unique meats including turkey, blue crab, quail, and Atlantic salmon.
When the D2C firm received $52 million in a Series G round headed by IIFL AMC's Late Stage Tech Fund in 2021, it became a unicorn. IIFL, 3one4 Capital, Bertelsmann India Investments, Mayfield Fund, Nichirin, Temasek Holdings, and Vertex are included in the investors in the firm. So far, it has raised $488 million in investment.
Mamaearth
Mamaearth, founded in 2016 by Ghazal and Varun Alagh, began by providing infant care items before extending to become a comprehensive personal care company.
The startup's product line includes a variety of hair, face, and body products. The company says that its products have been dermatologically evaluated and authorized by the FDA. The items are said to be 'Made Safe' certified.
Sequoia India, Stellaris Ventures, Fireside Ventures, Rishabh Mariwala of Marico, Kunal Bahl and Rohit Bansal of Snapdeal, and Shilpa Shetty Kundra of Shilpa Shetty Kundra of Shilpa Shetty Kundra of Shilpa Shetty Kundra of Shilpa Shetty Kundra of Shilpa Shetty Kundra of Shilpa Shetty Kundra of Shilpa Shetty It has so far raised $111 million in several fundraising rounds. In December 2021, it raised $38 million from Sequoia Capital, bringing its total worth to $1 billion.
MapmyIndia
MapmyIndia, founded in 1995 by Rakesh Verma, is a digital mapping firm that provides geospatial data services to other businesses and competing with Google Maps and Apple Maps for mapping in India.
Apple, Uber, Amazon, BMW, Honda, Toyota, Mercedes, Ola, Yulu, Flipkart, HDFC Bank, andpublic sector organisations like the Central Board of Direct Taxes (CBDT), UMANG e-governance app, ISRO, and others, have over 2,000 clients (September 2021).
MapmyIndia has been successful for multiple fiscal years and was listed on the Stock Exchange in December 2021, making it the third profitable software business to do so after beauty marketplace Nykaa and used automobile marketplace CarTrade.
Having its first public Offering, it became the first unicorn, with a market capitalization of more than $1 billion. Its market cap was marginally below the market value at the close of business on May 9th.
Meesho
Meesho is an online reseller network for people and small and medium enterprises (SMBs) who sell items inside their network on social media platforms like WhatsApp, Facebook, and Instagram. It was founded by Aatrey and Sanjeev Barnwal in 2015. It has almost 13 million individual entrepreneurs, delivering the benefits of ecommerce to 45 million clients across India.
Among the investors in Meesho are B Capital Group, DST Partners, Elevation Capital, Facebook, Fidelity Management And Research Company, Investopad, Prosus & Naspers, Raju Garg, RPS Ventures, Sequoia Capital India, Shunwei Capital, SoftBank Vision Fund, Venture Highway, and Y Combinator. Through different funding rounds, it has raised over $1 billion.