Stories
Manhandling Passengers, Harassment, Mental & Physical Torture And Verbal & Physical Abuse Has Become A Daily Routine Of India's Most Unsafe Airline Indigo
Indigo – India's Most Unsafe Airline has made Manhandling Passengers, Harassment, Mental & Physical Torture & Verbal & Physical Abuse a Daily Routine
IndiGo received poor scores from the Parliamentary Standing Committee on Transport, Tourism and Tradition, Highway, Transport and Aviation because, among other things, it has poor customer service, rude employees, and higher prices during the holidays. TMC MP Derek O' Brienm, the panel's chairman, stated in the panel's most recent report, which was presented to the Rajya Sabha on Thursday, that the party isn't happy with how some private airlines operate in the country, but IndiGo is the worst. He also stated that Air India provides the best baggage coverage and that IndiGo is the worst airline for passengers.
"Our committee has determined that IndiGo is the worst airline for passengers. All 30 members agreed upon this.
Even though numerous people have complained, IndiGo has not replied. "The way they treat customers and charge for simply one or two pounds of additional weight in air baggage…," O'Brienm said, adding that certain airlines charged 8–10 times more than usual during the holidays. This legislative committee oversees the Ministry of Civil Aviation.
Indigo flight from Delhi to Bhubaneswar has been diverted to Raipur due to poor visibility | mint
"The airline may be really strict. IndiGo even charges extra if you are one or two kg over the weight limit. This hasn't gone over well, and the committee is taking the situation seriously," O'Brienm said.
IndiGo, on the other hand, stated in a press statement that it values customer feedback and concerns and regularly trains its employees on how to handle situations and make the customer experience as simple as possible.
Even though airlines are charging more, the panel believes that their fees should not exceed 50% of the standard ticket and that customers should be reimbursed for taxes and fuel surcharges. O'Brienm also stated that Air India, a government-run airline, has the best luggage policy and that other private airline should boost their baggage restrictions.
Let's have a look at how INDIGO works: 
Let's look at how INDIGO works:  The free seat must be displayed by INDIGO. INDIGO cannot hold passengers hostage and retain all purchased seats.
(b) When the passenger attempted web check-in 48 hours ago, the web check-in was incomplete, and the boarding pass had not yet been given.
(c) I've been told that the email will arrive between 12 and 6 hours before the flight. INDIGO believes that all passengers are free individuals who will be monitoring INDIGO's emails regularly. Why isn't the web check-in/boarding pass issued as soon as you do it?
(d) When INDIGO eventually sends the email, they state that I must carry the printout or face a fee of Rs 200. If I'm travelling, I don't need the passenger to access the printer.
(e) Is this all a ruse to annoy passengers and guarantee that they do not receive the printout, in which case INDIGO would charge Rs 200 extra at boarding? Why don't INDIGO charge an extra Rs 200 at the time of booking and do their job gracefully while also benefitting your customer?
(f) Even after writing several emails, you don't get the invoice on time. Why isn't a copy of the invoice sent, as it is with all airlines?
(g) If you're having trouble getting the invoice, why isn't your customer service representative delivering the invoice instead of a cut-and-paste response?
(h) A passenger requests an invoice to be sent to the same email address you supplied at the time of booking.
Why are the INDIGO helpline numbers never answer?
All of these terrible experiences led to the conclusion that INDIGO airline is after more money (a meagre Rs 200) for some reason or another, and INDIGO appears to enjoy harassing people.
Sir, there is fierce competition, and it is time for you to rise to the occasion and be attentive and helpful to the passengers.
Such poor travel experiences with India's most popular airline.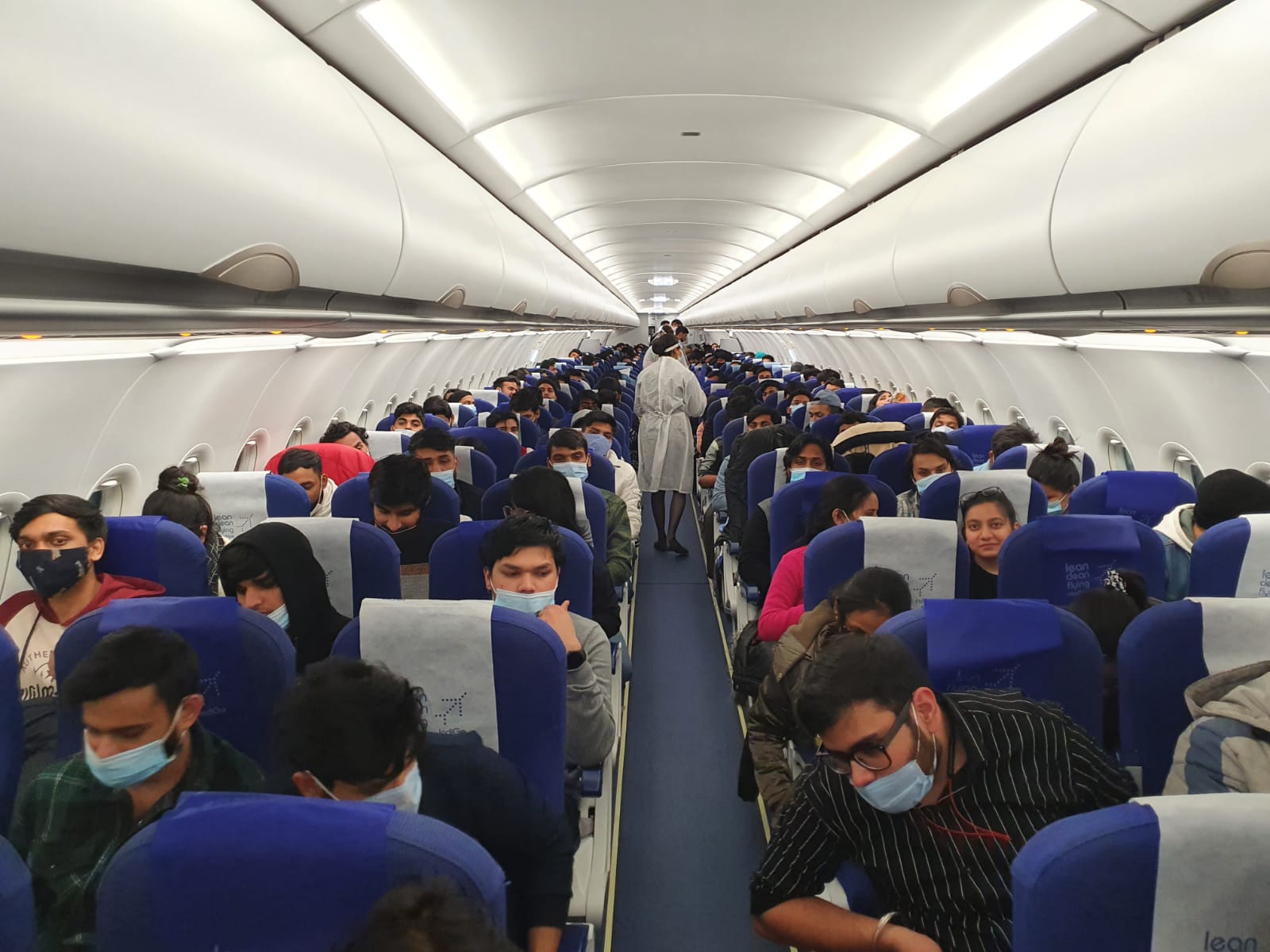 Did you know? As of January 2022, IndiGo is India's largest passenger airline, with a market share of 55.5 per cent. As a low-cost carrier, we primarily serve India's domestic air travel market, focusing on our three pillars of low fares, on-time arrivals, and a courteous and hassle-free experience. IndiGo has come to be associated with punctuality.
We've evolved from a single plane carrier to a fleet of 279 aircraft since our founding in August 2006. We are one of the most dependable airlines worldwide because we have a uniform fleet for each type of operation, extraordinary operational reliability, and award-winning service.
IndiGo has 97 destinations, including 73 domestic and 24 international. For example, Pantnagar (PGH) and Kadapa (CDP) are now available for purchase.
As of January 2022, Indigo has a market share of 55.5 per cent. IndiGo has been named to the Brand Finance Airlines 50 list for the past two years as one of the world's most valuable and most robust airline brands. In 2020, we were ranked #43, and in 2021, we were ranked #36.
Because it is the most popular and widely used airline, you could expect the airline's behaviour and services to be of the highest quality. Still, there have been numerous incidents that demonstrate the opposite.
Let's look into the few past experiences of the travellers.
1. Here's why a legislative committee thought it was impolite in 2018.
While noting that airlines are charging more significant fees, the panel suggests that airline fees should not exceed 50% of the essential cost and that tax and fuel surcharges should be reimbursed to customers.
The Parliamentary Standing Committee on Transport, Tourism and Culture, Road, Shipping and Aviation has given IndiGo a failing grade for poor customer service, unpleasant staff, and higher costs during the festival season, among other things.
The panel's chairman, TMC MP Derek O' Brienm, stated in the latest report, which was tabled in Rajya Sabha on Thursday, that the board is not comfortable with how some private carriers operate in the nation but that IndiGo's operation is discourteous. He went on to say that IndiGo is the worst airline for customers, whereas Air India has the most excellent luggage policy.
"Our committee has determined that IndiGo is the poorest performing airline for consumers. This was something that all 30 members agreed on. Despite numerous concerns, IndiGo has not reacted. The way they treat customers and charge for merely one or two kilogrammes of overweight baggage…," O'Brienm remarked, adding that during the holiday season, some carriers charged 8-10 times the typical costs. This legislative committee is responsible for the Ministry of Civil Aviation.
2. An IndiGo pilot was thrown off duty after reportedly threatening and harassing customers who requested wheelchair assistance.
The pilot allegedly intimidated a Bengaluru resident flying from Chennai to Bengaluru with her 75-year-old mother.
Union Civil Aviation Minister Hardeep Singh Puri tweeted on Tuesday that an IndiGo pilot who allegedly harassed and threatened to arrest two passengers for asking for wheelchair assistance had been removed from duty pending a comprehensive investigation.
Supriya Unni Nair, a Bengaluru resident and former journalist, complained about social media about the "abuse" she and her mother received on an IndiGo flight on Monday. When she requested wheelchair assistance for her 75-year-old mother, Vijayalakshmi, on an IndiGo flight from Chennai to Bengaluru, Captain Jayakrishna shouted and threatened to arrest them both. She attempted calling the assistance bell when the flight landed in Bengaluru, despite having requested a wheelchair in advance, she said in her article. When the crew didn't reply, she asked for assistance, and the Captain stepped out and began shouting at her, according to Ms Nair.
IndiGo has grounded a senior pilot pending an investigation into allegations of misbehaving with a 75-year-old lady customer who needs wheelchair help and her family. Supriya Unni Nair, a Bengaluru resident, detailed the claimed harassment by the Captain, who threatened Nair and her 75-year-old mother on a flight they took on Monday, in a series of tweets.
Arun Kumar, the Director-General of Civil Aviation (DGCA), has ordered an investigation into the alleged case of passenger harassment. "Once the investigation is completed and the facts of the case are proven," Kumar added, "we will take action in accordance with the regulations."
When aviation minister HS Puri noticed Nair's tweets, he instructed his administration to contact IndiGo immediately.
Puri tweeted, "The airline has informed the aviation ministry that the pilot has been off-rostered (meaning that he will not be allocated flights) awaiting a comprehensive investigation."
The DGCA-ordered investigation is ongoing, and the Captain's charges have yet to be proven.
"Your (IndiGo's) captain on 6E 806 from Chennai to Bangalore on January 13 (name) harassed, threatened, and blocked me and my 75-year-old diabetic mother from disembarking the flight and threatened to arrest us because we asked for wheelchair help," Nair stated in a series of tweets.
I always request a wheelchair for my mother ahead of time and inform the person when we arrive. Our trip was delayed, so when we arrived at 9:15 p.m., I attempted to use the assistance bell, but when the crew did not reply, I approached them for assistance."
"The cabin crew said that it was printed on the ticket. When I told out we didn't have access to a wheelchair, the Captain stormed out and screamed at me for bothering him and his crew by pushing the assistance button.
'How dare you call her (the cabin crew) by her first name?' he asks. I tell him not to yell at me because I'm taken aback, and the threats begin. When the wheelchair guys arrive, he tells mum, "You're not going anywhere."
"He stops the wheelchair people from getting my mother off the plane, threatening to keep us and put us in jail for the night," I ask him if he's grave, and he says yes. 'Shut up,' I said. Do you have any idea who I am? I'll have my CEO put you in jail for the night. "We'll teach you some manners," Nair said in a series of tweets.
"In the meantime, my mother is concerned because he is so pushy that he appears to be about to assault me physically, and she says, 'Please don't be disrespectful like that,' to which he responds that he is the Captain, and his job is to fly the plane here, not to be pleasant to regular passengers.'
'You have paid a pittance of Rs 2,000, but you do not own the plane,' he says. 'I'll make sure you're prohibited from the skies,' says the narrator ", she explains.
According to an IndiGo official, "We are aware of a passenger's complaint regarding flight 6E 806 Bangalore (Monday) night. Internally, the situation is being investigated, and appropriate action will be taken. IndiGo is very aware of its client's demands, and we have been in constant contact with the flight from Chennai to Bangalore (Monday) night. Indigo is very aware of its customers' demands, and our ongoing goal is to create a pleasant and hassle-free experience for our passengers.
Our customer service staff is working with her to ensure her concerns are clearly understood and to assist her in avoiding similar situations in the future."
"In the meantime, security and IndiGo ground staff arrive to try to pull us off the plane." "We get to the bus, where the Captain is yelling and preventing it from continuing forward. We're the only ones on the bus, and mom's medicine is running out of time. Meanwhile, the Bangalore airport employees, CISF security, and Indigo ground staff are great and are apologising sincerely for not protecting my mother and me throughout this period. We are again kept back until we arrive at the welcome lounge."
"(Captain) is standing there ranting that 'we' are not slaves, threatening me with dire consequences if I post about this on social media," she says, adding that "Captain's parting shot was another threat that a FIR would be filed against me and my mother… NONE of the other crew onboard 6E 806 intervened or helped us on the plane."
While the results of the DGCA-ordered investigation into this matter are pending, this isn't the first time IndiGo has been in the spotlight for passengers. The airline's ground employees had manhandled and pulled a passenger on the tarmac at Delhi Airport in October 2017.
3. Not only are the passengers are ill-treated, but even the cabin crew get harassed by the pilot in indigo airlines.
In 2019, A female cabin crew member of domestic carrier IndiGo accused a pilot of the same airline of sexual harassment.
According to her complaint to the Delhi Police, the alleged occurrence occurred on April 16 while the flight she was aboard was cruising, and the co-pilot was in the restroom.
She had gone to offer the pilot hot water and was seated as an observer when he asked her for a selfie and then groped her, according to the victim.
"On April 16, I was operating [on a] Bengaluru-Amritsar-Srinagar-Delhi flight, and the captain ordered another crew to send me into the cockpit with hot water on the first leg of the flight."
The first officer went outside to use the restroom as I entered the cockpit. Captain was holding his phone with the camera turned on, which I saw. "After that, I sat in the observer seat," the woman wrote in her complaint.
While the Delhi Police Department has filed a harassment complaint, India's aviation authority, the Directorate General of Civil Aviation, is also looking into the situation because it involves passenger safety. "As soon as the first officer walked out the door and shut it, he asked if I wanted to take a selfie with him, which I flatly refused." Then he got up from his seat and moved towards me, making me uncomfortable, so I got up as well," she stated.
She then detailed how the Captain sexually assaulted her in the cockpit until the first officer arrived.
The woman further said that after landing in Amritsar, the pilot approached her and demanded her phone number and that he followed her around after each landing. He also sought to hug her after landing in Delhi, which was the flight's and crew's final destination. The woman reported the occurrence to the rest of the crew and airline management in Delhi and filed a first information report (FIR) with the Delhi Police the next day.
"The company is looking into an incident on board a Bengaluru-Amritsar-Srinagar-Delhi flight on April 16 and will be investigating the matter as per its applicable policy," an IndiGo spokeswoman said. The company will take appropriate action after the investigation is completed."
The cases mentioned above are a few reasons why Indigo is the worst mode of travel with its inconvenient services and bad treatment by the members.
(a) It constitutes a "deficiency in services" to not offer some of the accessible seats at the time of booking or web check-in.
(a) Even after a web check, failing to provide a boarding pass is a service deficiency.
(c) Sending the passenger an online check-in email 6 hours before departure and requesting them to report 3 hours before departure time is a service deficiency.
(d) Requiring a printout of the web check-in email, sent at short notice, and charging an additional Rs 200 as a convenience fee if the traveller fails. Consider this: the airline wants to charge Rs 200 to make the printout available to the passenger (for a single page that costs no more than 50 paise).
In summary, the airline wants to acquire Rs 200 extra for some reason or another instead of a seat, a web check report, or any other minor issue, and to get these Rs 200 extra, they are putting people in danger!