Trends
Is The Terrifying Covid-19 Pandemic Over Two Years Later?
Is The Covid-19 Pandemic Over Two Years Later?
World Health Organisation also suggests the pandemic is here to stay, following various reports that indicate this is the case.
It's been two years since the pandemic started, and there's still one question — when will it be over? The Omicron variant has been linked to fewer deaths than the other two waves. Still, the global pandemic is nowhere to be found. The World Health Organization has also suggested something along the same lines that various reports indicate the pandemic is here to stay; WHO officials are currently discussing how to end the global crisis of Covid-19 as we enter the third year of the pandemic.
Despite a decrease in fatalities linked to Covid-19 over the past two years, Bloomberg reports that cases seem to arise in various parts of the world. The worst cases are reported in China.
Now that the world is considering 'living with Covid', the situation has turned to such an extreme. In any case, scientists do not believe that normalcy will return any time soon since new variants are constantly emerging and vaccinations are unequal. The United Nations (UN) Health Agency said in a recently released statement that it is examining factors that would indicate when the public health emergency declared on January 30, 2020, would be lifted.
The information stated that such a declaration would be a symbolic but also a meaningful step to reverse many pandemic-era public health policies.
The WHO had stated that the "acute phase" of the pandemic might conclude by mid-year, according to AFP. The world would only be able to combat the disease if seventy per cent of its population were immunized.
"COVID is certainly here to stay," Dr Albert Ko, professor of infectious diseases at Yale School of Public Health, said. Covid can never be eradicated, so defining our goals is vital. The World Health Organization will determine at some point when enough countries have prevented COVID-19 cases from spreading – or at least, their hospitalizations and deaths – to declare the pandemic over. The exact threshold has yet to be determined.
Global health agencies find it even more challenging to determine when disease outbreaks have ended, given the history of pandemics.
When the World Health Organization determines there are not enough COVID-19 cases – or deaths – in enough countries, the pandemic will be officially declared over. How many cases and deaths are required remains unclear. However, some countries will still have difficulty, including those that are low-income and lack the necessary vaccines and treatments, while others will be more likely to go into what scientists refer to as an "endemic state."
One of the nations that declare Covid an endemic is Spain, which claims that mild seasonal outbreaks can be tolerated by humanity. The word is somewhat vague, which some scientists worry could be used by governments to justify lifting lifesaving measures.
The term 'endemic' has become the most misused of the pandemic, according to evolutionary virologist Ariz Katzourakis from the University of Oxford. He wrote in Nature that endemic diseases are widespread yet deadly. Speaking on malaria, he reported that more than 600,000 people would die from it by 2020, while 1.5 million would die from tuberculosis by 2020.
Using terms such as 'pandemic' and 'endemic', the UK government's scientific advisory body SAGE has outlined other scenarios. They are expected to come true in the coming years. As the number of Covids rises, fewer flu cases will occur, AFP reports, providing the "reasonable best-case" scenario.
Under the most extreme scenario, the unpredictable effect of emerging variants would result in repeated damaging virus waves, which would require harsh restrictions to be re-imposed. It hinges on two variables: the possibility of new variants developing, as well as the capacity of vaccines to provide long-term protection.
Time to remember, time to forget: March 25 2020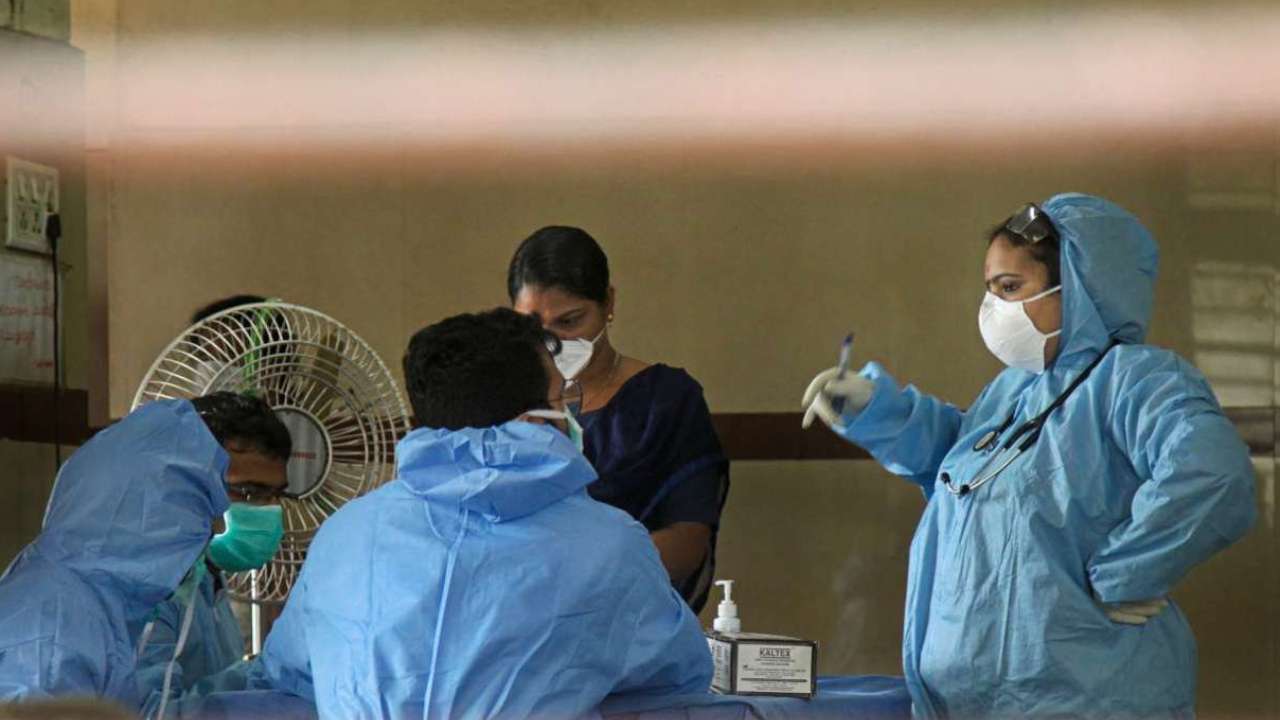 Families with houses would talk about spending quality time together. Blue skies, bird calls, and a fresh breeze would make us gush. Walking was for the rest. To go to Motihari and Muzaffarnagar, and Mayurbhanj, I walked to bus and train stations.
It was a calm day outside two years ago. It was only inside our heads that we heard anything. How will things turn out? Where did this virus come from? What will happen to us all?
Leaf cushioning was used on Delhi roads, including yellowing neem, pipal, and pilkhan leaves. Rather than lurking in corners, the street dogs lay on leaf heaps, curled up on leaf heaps. It won't take long for everyone with a house to be talking about quality time spent together. The blue skies, bird calls, and fresh breeze would make us swoon. 
Walking was the only option for those who didn't. To get to Motihari, Muzaffarnagar, and Mayurbhanj, we walked to bus terminals and railway stations. The experience left us shaken. Where are all the homeless people? The view was no longer averted like it was at traffic intersections, under flyovers or on construction sites. It was heartbreaking to see them walk so far. The urge to act was overwhelming. Food packets for the poor were organized by our resident welfare associations. The feeling was good. It made us feel less guilty.
It was our maids, cleaners, and maalis that were walking. This led us to discover our kitchens, bathrooms, and gardens. Were you able to do squats in the gym? We bent down and mopped the floors. This was particularly evident in the kitchens. The urge to cook in a collective crisis seems primal. This led us to bake. Then we baked spinach cake, mango mousse, and velvet cake. They were all powdered in all-purpose flour from grandparents to grandchildren. Salads were also prepared. The main course was usually quinoa or couscous. Fat people became thin people. 
We said we didn't need much to live. Each of us became a Buddha. So, we began meditating. After pondering life's meaning, we began meditating again. After reflecting on the world's direction, we began meditating again. Why were we focused on growth? Was it necessary to wreck the planet this much? Shopping sprees in the past haunted us. What is the point of having so many clothes, shoes, and bags? The thought of all the forests and mountains we had razed to buy these made us feel sick to our stomachs. Due to the rapid depletion of our cellars, our throats also dried up. When and from where will the next bottle arrive? Cigarettes, too. Would they be considered essentials?
More than our brother, we became familiar with the virus. The things it likes (mucous), and the things it doesn't like (soap). Its life and its death. The droplet helps it travel. Before lunging for the lungs, the virus stays in the nose and throat. The virus became the number one enemy. Does Armageddon seem so silent and puny with this tiny, invisible molecule and not with nuclear war, supervillains, meteors or Martians?
Our goal was to keep the enemy out of the city. Wash after wash after wash. And spray. Suddenly doorknobs looked dreadful. All fruits and vegetables were soaked in sodium hypochlorite before being brought inside. For the purchase of milk, we wore lunar gear.
Several friends and colleagues whom we had lost touch with were contacted. Estranged family members were contacted. Pettiness, jealousy, and rancour were considered unworthy. It felt good to be pious. Helping strangers felt good. The wages of our maid weren't cut. Despite having nowhere to drive, we didn't fire the driver. The money went to charity. Consequently, we became compassionate and generous. However, not excessively. Our savings were not compromised. Only time will tell where life takes us.  
Slowing down had been on our minds. Working less had been on our minds. Examining life more had been on our minds. But how could we hold on to time? If it was good. What number of leaves can we see falling, how many bird calls can we hear? Are we allowed to watch so much TV at home? The spring air began to smell sour. The nuclear family began to implode. Spaces shrank within the home. People began to take off their masks. The women were more likely to be beaten. The number of rapes rose. Abuse of children increased. There was no difference between a caged brute and a free one in a confined space.
During the lockdown, we said we learned a lot. Our mortality became apparent to us. Living in the moment became our mantra. Be mindful. Pay attention to your breath. Ambition and aggression are no longer extraordinary. A world of superpowers has been tamed. Things have changed for the better. No more wars will take place.
edited and proofread by nikita sharma