Trends
Top 10 Best Online Medicine Supplier App of India in 2023.
Through an online medicine supplier, without having to physically visit a pharmacy, you can order and receive the necessary medications. These apps are rapidly gaining popularity among end users due to the convenience they offer, the global increase in the internet of things adoption, and the growing use of smartphones and tablets.
The initial step for patients is to download mobile applications on their smartphones or tablets. A copy of their scanned prescriptions is then uploaded to the system to request medications. A group of licensed pharmacists oversees each medication request made through the system. Registered pharmacists deliver legitimate prescriptions to the pharmacy warehouse in the area where the patient will receive their medications. This unique solution is both safe and simple to use, and it can operate on both mobile and web platforms.
Numerous areas of life have been impacted by technology, including the healthcare sector. A few decades ago, no one could have imagined being able to order drugs online and have them delivered to their door while unwinding in the comfort of their own home. Thanks to technology, doing these duties only requires a few clicks.
Additionally, the global pandemic brought about an exponential change in the area of online medical services, which has fueled an increase in the development, advancement, and popularity of online pharmacy apps.
Benefits of using an online medicine supplier app
Average people spend a large portion of their money on medicine. It is rare to find an efficient and dependable online pharmaceutical delivery system. Most people get their medications from neighborhood pharmacies. To purchase the precise medication that has been recommended by qualified doctors, they must visit a pharmacy. Sometimes local pharmacies may not carry all of the required medications, so people must go somewhere else to purchase the medications. It takes a lot of time, and individuals have to spend money on it as well.
Using online medicine app to purchase prescription medications is quite simple. This technique is a very simple and quick way to get medicine, especially for persons who live far from a typical pharmacy, the elderly, the crippled, and those who work very hard. Additionally, shipping is far less expensive than going to a conventional drugstore.
In front of others, some clients are hesitant to buy specific medications at a neighborhood pharmacy. They can far more easily protect their privacy using an app that allows for on-demand medication ordering and delivery.
A patient frequently experiences difficulty getting medication at a neighborhood pharmacy and must expend much time and energy searching for it at other pharmacies. There is no such trouble with an on-demand pharmaceutical app.
You can easily get your prescription medications online and receive them. You only need to enter the prescription into the mobile application or website to place an order. You won't have to wait in line at the drugstore and you won't need to go there.
Online Medicine shopping also leads to financial savings. According to studies, purchasing prescription medications online can result in overall financial savings of up to one-third.
Branded pharmacies' online prescription buying & delivery app solutions provide profitable promotions or discounts that are not otherwise available at local pharmacies to draw customers. As a result, customers receive the most affordable prices for their prescription drugs.
Future of the online medicine market in India
The aging and expanding population, rising income levels, newly emerging medical issues, and the advent of new diseases are all predicted to contribute to the growth of the Indian pharmaceutical retail industry shortly. With expanding smartphone and e-commerce usage, increasing high-speed internet penetration, and other factors, the online pharmacy industry in India is anticipated to expand steadily.
According to the study, the Indian online pharmacy market will be worth USD 2.35 billion and hold 7.08% of the country's pharmaceuticals market by 2023. This market's growth is expected based on several variables, including market drivers, present and predicted trends, current growth patterns, and market challenges.
The country's aging and expanding population is what is driving this rise. In India, more than 6% of the population is over 65, and by 2023, this percentage is projected to climb. The improvement in purchasing power and access to high-quality healthcare and pharmaceuticals for families in the poor and middle classes, in addition to the aging and growing population, is what is fueling the expansion of the Indian pharmaceutical business. Pharmaceutical costs make up 51.67 percent of the 64.21% of out-of-pocket health spending made by Indians.
It is now possible to browse e-commerce websites even in India's rural and remote regions because of the increased availability of high-speed internet and rising smartphone usage. This is a stronger attraction for customers than the simplicity of use, home delivery of medications, lack of concern over fake medications, and discounts of between 15% and 20% off the MRP of medications offered by online pharmacies.
Top 10 Best Online Medicine Supplier App of India in 2023.
1. Practo
Practo is one of the most reputable internet pharmacies in India. The app provides hassle-free service in more than 100 Indian cities and has a large selection of pharmaceuticals and healthcare items. You may review your past history of medication orders and reorder through the app, which also provides an automated prescription refill option.
It is a comprehensive medical solution app that allows you to book an appointment with a doctor, look up a diagnosis, get lab tests, and purchase medication and health-related items from an online store. The app features a function that allows you to upload a doctor's handwritten prescription and add the listed medications directly to your shopping basket for online ordering.
Practo's platform for connecting with patients digitally features more than 1 lakh registered doctors and 50 000 hospitals & clinics. Practo Technologies Private Limited was established in 2008 by Abhinav Lal and Shashank ND and has its headquarters in Bangalore, Karnataka, India. Within 48 hours of the booking, the app sends the required medication. Additionally, Practo offers a paid subscription service called Practo Pro.
2. Netmeds
Getting the medicine, you require is easy with the Netmeds app. You may quickly order your medications from anywhere, at any time, by using the user-friendly app. Anywhere in India will receive the order after you simply tap the app and upload the necessary medicines.
It offers a wide range of medical supplies and medications and is one of India's fastest-growing online medicine delivery services. Installing the app is possible in both the iOS and Android app stores. For speedy deliveries, Netmeds extends its services to all of India's main cities.
Features of the Netmeds App
Online Pharmacy: Doorstep Delivery of Medicines: Being the only online pharmacy that offers delivery to any area in India makes Netmeds exceptional.
Saving Money on Medicine – 7/24/367: Through their regular discounts, you may save a ton on your online purchases of medications.
FREE Health Information Access: You can get quick access to trustworthy medical information right at your fingertips. Explore a plethora of reliable health information as well, which is intended to aid people in making better choices regarding their health.
Timely Reminders for Medicine Refills: Netmeds will notify you to restock your medications when you are on the verge of running out of your normal medications.
Learn everything about your order: You can conveniently monitor the status of your order. Securely access your order history or check your account's rewards or notifications while you're on the road.

3. MedPlus Mart
MedPlus Mart is one of the most downloaded, reviewed, and highly rated medical apps. The app enables one-touch ordering of medications and other OTC health supplies. You can easily set up a pill reminder, print bills whenever you want, manage all of your health records in one location, and access information about medications, their adverse effects, substitutes, and more with MedPlus.
The software offers a cutting-edge interface that is simple to use. It sees around 3,50,000 customers every day, which is probably why. But it can also be as a result of FlexiRewards, its rewards program. The fact that MedPlus is only for ordering medications and healthcare supplies distinguishes it from other websites. However, its second app, MedPlus Lab, which also provides excellent savings and incentives, is where diagnostic tests are scheduled.
4. PharmEasy
The PharmEasy online pharmaceutical delivery software has raised the bar for the idea of medicine home delivery. You can browse a wide selection of medications using the PharmEasy online medicine delivery app. A 3-step quality check is performed on each medication.
Whatever your medication needs, this online pharmacy is likely to have it. All you have to do to get your order delivered swiftly is to add it to your cart and check out. The entire medication purchasing process is simple and practical. Conduct a search for the items you require on our website or mobile app, add them to your cart, and then continue with the checkout procedure.
They offer:
Five million plus users

24-48*-hour delivery

You can choose from more than 1L+ medications and healthcare goods that have undergone a 3-step quality check.

Subscription to PharmEasy Plus with special benefits

They provide delivery in 1.2k+ cities and 22k+ pin codes.

Reminders for scheduled refills

Attractive discounts and cashback for e-wallets

Experienced pharmacists and healthcare professionals working as a highly competent team

Cash on delivery is an option.

5. 1mg
With more than 10 million downloads, 1mg is the most widely used online medication delivery app in India. It is accessible through the Android Play store and the iPhone App store. delivering services to significant Indian cities including Delhi, Mumbai, Bangalore, Hyderabad, Chennai, and others. On its platform, 1mg provides a wide range of medications and healthcare-related products.
Prashant Tandon, Gaurav Agarwal, and Vikas Chauhan founded 1MG Technologies Pvt. Ltd. in 2015 in Gurgaon, Haryana, India. The business quickly expanded its service throughout India. 1mg delivers orders to consumers on time by linking them with nearby pharmacies and medical stores.
More than merely an application for on-demand medication delivery, 1Mg also offers medical advice. The user benefits from knowing details about the prescribed medications, such as dosage, usage, and side effects. In a few Indian cities, it is well-known.
6. Apollo 24/7
Give Apollo Pharmacy a try if you're looking for a fulfilling experience with individualized healthcare and medical consultations. Apollo Pharmacy excels in this area in particular. The 15 specialist departments are imparting the comprehensive consultation program under the direction of skilled doctors. More than 200 communities throughout the nation are currently connected to the app, which delivers medications within two hours of purchase confirmation. Additionally, if you order any of the offered pharmaceutical options, you will receive a 50% rebate.
It operates as an offline store called Apollo Pharmacy in all of India's major cities. The company has recently launched mobile applications for the online sale of medications. The business, which owns a hospital and a pharmacy, has blended its influence in the medical sector into its app. It provides both the option to purchase medication and doctor consultations. You may order medical supplies from a variety of medical suppliers using the app.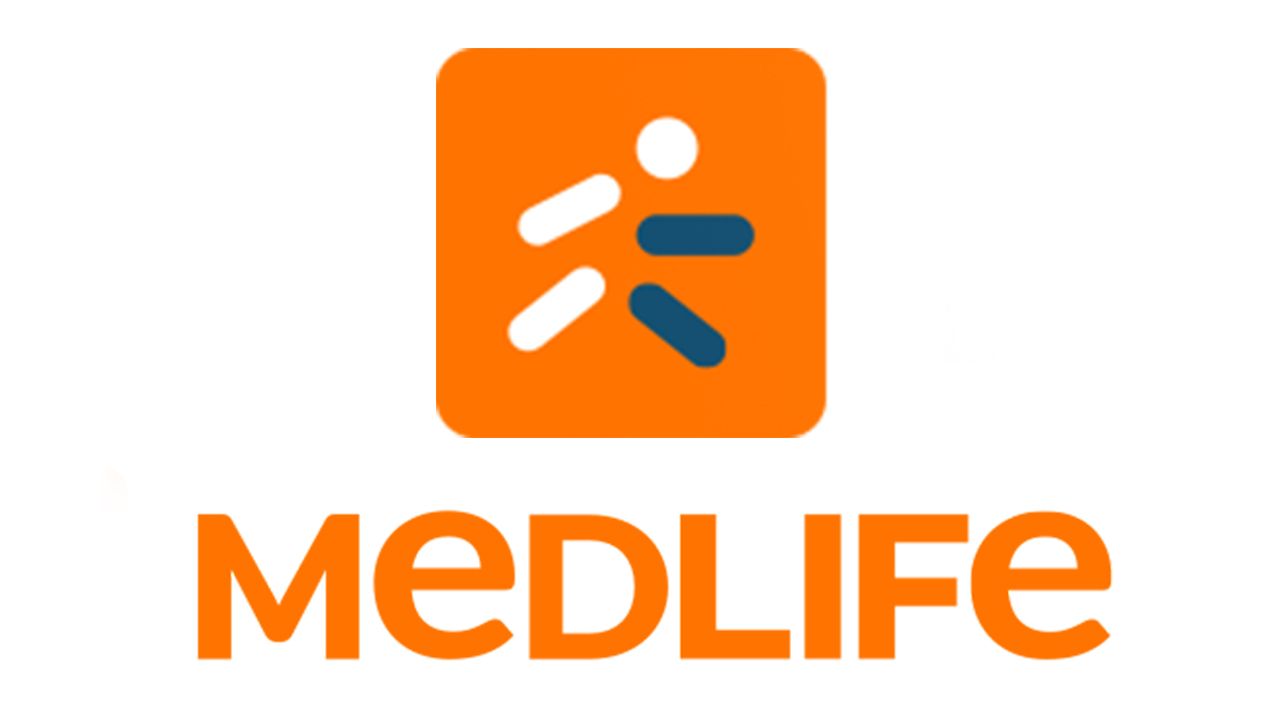 7. Medlife
One-stop shopping with all services available under one roof. You only need to upload your prescription to get started. They even provide you with services like "Medlife doctor" in case of any problems. You can quickly schedule an appointment with this to receive a consultation and address your medical problems. They also assist you in scheduling lab appointments. You may streamline and simplify the medical process using Medlife. Their website has some special deals that you can take advantage of.
With the promise of two-hour medicine delivery, the medical app Medlife was introduced in India. In addition to providing service in important Indian cities, the app has more than 500,000 installs in the Google Play store.
8. HeyCare
HeyCare is a top healthcare app that was created with the goal of giving everyone access to comprehensive healthcare and medical services. HeyCare guarantees you the best services, including utility features like ordering medications and over-the-counter items online, scheduling diagnostic lab tests online, setting vaccine and medication reminders, and uploading prescriptions.
HeyCare debuted the incredible Care Wallet advantage, which entitles consumers to up to a 30% discount on medications and health products. Through Care Wallet, users can also send money to others. At the moment, HeyCare guarantees delivery in more than 20 locations, with an extraordinary 48-hour delivery in Delhi NCR. Delivery is assured to occur within 3-5 days.
9. MediBuddy
MediBuddy offers services like online doctor consultations, lab tests, and health evaluations via its website and mobile app. Indian users of the app are becoming more and more popular because to its many benefits. Using the live tracking feature on the order page, users may view the status of their order in real-time.
The company's CEO and CTO are co-founders Mr. Satish Kannan and Mr. Enbasekar, respectively. MediBuddy is the name of the biggest digital healthcare platform in India. Customers get 24/7 simple access to high-quality healthcare thanks to this service. Users of MediBuddy can place prescription orders, arrange lab tests, and arrange appointments with doctors all from the convenience of their homes. Additionally, it interacts with many of the leading businesses in the country and helps their employees access a range of health benefits.
Users of MediBuddy can order medications and schedule lab tests online from the comfort of their homes. When utilizing the app to consult with renowned experts on the site, one can save up to 60%. The doctors on the app offer advice in a variety of Indian languages.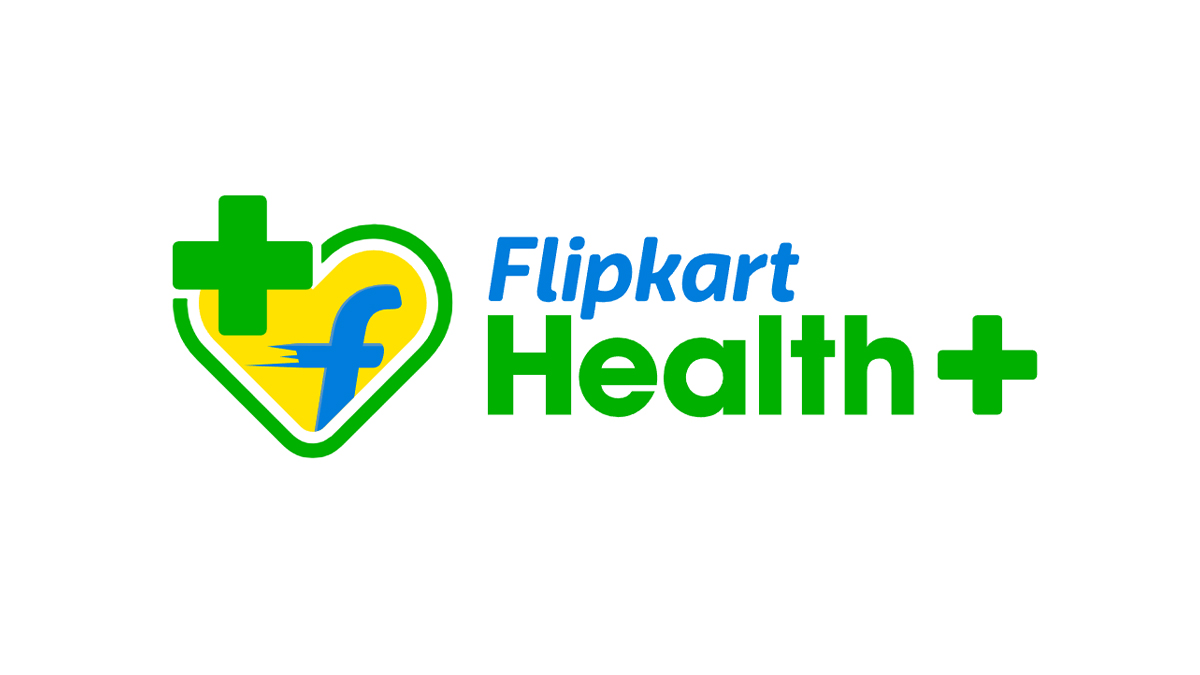 10. Flipcart Health Plus (SastaSundar)
In order to give customers end-to-end offerings in the health-tech ecosystem, Flipkart Health+ combined the strengths of the Flipkart Group, including its pan-India reach and technological capabilities, with SastaSundar's extensive knowledge. It will work to provide millions of Indian consumers with access to high-quality, reasonably priced healthcare, beginning with e-pharmacy and later expanding to include other services like e-diagnostics and e-consultation.
SastaSundar, a company founded in 2013 by BL Mittal and Ravi Kant Sharma and supported by a network of more than 490 offline pharmacies, offers its customers access to affordable healthcare by obtaining original products from trusted suppliers and shipping them all across the nation. It offers individualized counseling through its platform by utilizing AI and data analytics.
Bottom line
India's healthcare market is enormous, with billions of consumers. Online apps are in great demand because they offer simple-to-use features that help customers save time. By receiving more orders thanks to mobile apps, pharmacies are able to boost their sales.
In Indian cities, the popularity of food, groceries, and e-commerce is rising, and online medicine is no exception. When massive corporations like Reliance engage in online pharmacies like Nedmets, there will be an increase in the number of app providers and intense rivalry among them.
Consumers around the world use mobile medical apps for healthcare in many ways. Applications like these enable health consumers to keep an eye on their well-being, including their heart health, and modify their lifestyle as necessary. These apps are being examined by the FDA to make sure they are reliable and secure.
Profit organizations will generate more money in the future, while nonprofit groups will have access to a larger audience. Financial management controls how the money is used and makes sure that it is allocated in accordance with the plan. When FDA restrictions and rules eliminate the pointless apps, the remaining apps will see an increase in revenue. The cost would be reasonable because the majority of currently available apps are either free or cheap.
edited and proofread by nikita sharma