Trends
Monkeypox vaccines: India puts emergency buying on hold for now – here's why 2022
Monkeypox vaccines: India puts emergency buying on hold for now – here's why 2022
The viral disease known as monkeypox is caused by the monkeypox virus. Different species of primates like monkeys and rodents like rats and mice are frequently afflicted by the monkeypox virus. People, however, can experience it.
Monkeypox typically strikes Western and Central Africa. Cases beyond Africa are frequently brought about by:
Foreign creatures

Direct contact with a monkey or someone else who has the disease
The (CDC) Centres for Disease Prevention and Control keep a record of incidences that have been documented in countries such as the United States, where monkeypox is rare. During in the 2022 monkeypox outbreak, the CDC is monitoring a number of cases of the disease in various nations throughout the globe, particularly in the United States and Europe.
What are the signs and symptoms of monkeypox, and how does it appear?
5 to 21 days following exposure, you may start experiencing symptoms of monkeypox. The incubation period is the interval between exposure and the onset of symptoms. Symptoms of monkeypox can include fever, skin rash, headache, chills, fatigue, muscle and backaches, and swollen lymph nodes. They can last for 2 to 4 weeks.
A skin rash begins 1 to 4 days after your fever first appears. Frequently, the monkeypox rash starts on the face, hands, or feet before moving on to other areas of the body. There are several stages to the monkeypox rash.
Blisters form on flat areas. The blisters then develop a pus-filled scab and fall off over the course of two to four weeks. If you have symptoms, you can still transfer the monkeypox. Therefore, from the time your symptoms begin until the rash and scabs have healed.
Although you don't know someone with the disease, you should visit your doctor immediately if you develop a new outbreak or any other signs of monkeypox.
Where do you find it?
Monkeypox can spread when a person enters intimate touch with an infected person. The respiratory system, broken skin, eyes, noses, and mouths are all possible entry points for the virus into the body.
Although it has not previously been recognized as a sexually transmissible infection or close contact. Anyone infected with the virus is advised to avoid having sex while experiencing symptoms. Despite the lack of evidence, those diagnosed with monkeypox are encouraged to wear condoms for eight weeks post their diagnosis as a precaution.
Additionally, interaction with infected animals like monkeys, rats, and squirrels, as well as objects like bedding and clothing that have been exposed to the virus, can spread the illness.
How does the virus that causes monkeypox spread?
The monkeypox virus produces monkeypox. Through interaction with an infected animate object, the monkeypox virus is disseminated. Or it can transmit when someone handles objects, like blankets, that have come into contact with a monkeypox victim.
Direct touch with a monkeypox person's rashes, scabs, or body fluid can spread the virus.
Prolonged close contact with respiratory droplets of an infected person for longer than four hours. This covers having sexual relations.

Items such as clothing, bedding, blankets, or other items have come into contact with an infected person's body fluids or rashes.

The monkeypox virus can infect a pregnant individual who infects the fetus. Animal bites or scrapes are the primary way that monkeypox passes from such an animal to a human.

Wild wildlife that is prepared for consumption.

Items created from diseased animals

Direct contact with bodily fluids or rashes from monkeypox-infected animals.
The outbreak of monkeypox in more than 70 countries has been deemed an "emergency of international concern" by the World Health Organization. (WHO).
The WHO's declaration of a "public health emergency of worldwide concern" aims to increase public awareness of the need for a well-coordinated global response and may encourage funding and cross-border cooperation on the sharing of vaccines and treatments.
Governments are asked to raise awareness among doctors and medical facilities, put precautions in place when instances are suspected, and provide public education on infection prevention. Despite the lack of agreement among the specialists on the emergency committee of the UN agency for health, WHO Board member Tedros Adhanom Ghebreyesus decided to make the proclamation.
It was the very first time the head of the UN medical association had done something like that.
At a news conference when he revealed his decision to declare the health emergency, Tedros admitted that the committee had been unable to reach a consensus, with nine voting against and six opting in support of the announcement.
Tedros said, "We have an epidemic that has spread swiftly over the world through new transmission methods about which we know too little, and that satisfies the requirements in the global health standards."
He went on to say, "I recognize this has not been a smooth or simply refers and that there differing perspectives in the members." As per Tedros, there have been five fatalities and more than 16,000 recorded cases from 75 nations and territories. According to WHO, the highest degree of alert is a worldwide emergency, but this does not always imply that the disease is highly contagious or deadly.
Monkeypox was added to that group by the director-general in order to ensure that the recent outbreak is taken seriously by the international community, according to Dr. Michael Ryan, head of WHO's disaster response.
For decades, monkeypox has been a problem in various parts of Central and West Africa. However, it was not known to produce major outbreaks outside the country or to spread extensively among people until May, when authorities found hundreds of cases in European, North America, and other locations.
How is monkeypox treated?
The majority of monkeypox patients receive treatment geared at symptom relief. Care may involve managing your pain as well as getting enough drinks. Until your rashes and scabs are healed, isolate yourself at home from family members and pets if you have monkeypox.
Monkeypox is not currently subject to any approved treatments. Some antiviral medications used to treat smallpox, like tecovirimat (TPOXX) or brincidofovir, may also be used to treat monkeypox (Tembexa). Care providers may recommend vaccinia immunological globulin, which contains antibodies from persons who have received the smallpox vaccine, for those who are unresponsive to the vaccine.
What consequences can arise from monkeypox?
Among the complications of monkeypox are:
Serious wounds on the legs, arms, and face

Blindness

Different infections

In rare instances, death
The West African monkeypox virus, which is the one causing the outbreak in 2022, seldom results in fatalities. Keep in mind that monkeypox is uncommon in the United States and that the virus is brutal to spread among people who are not in close contact. But you should see your doctor if you develop a new outbreak or any monkeypox symptoms.
India postpones purchasing emergency monkeypox vaccines for the time being. Here's why.
The number of patients across the country has not increased. Thus India has decided to postpone acquiring the monkeypox vaccine on an urgent basis temporarily, according to persons with knowledge of the matter. Only ten occurrences of the viral illness have so far been documented in the country.
The only other known fatality associated with the outbreak occurred in August when India reported the passing of its first case of monkeypox, a young black man in the southern state of Kerala. Authorities in Kerala separated 21 individuals who had interacted with the dead 22-year-old man.
CEO Adar Poonawalla, Serum Institut of India, one of the first organizations to exhibit interest in introducing the monkeypox vaccine into India, placed its proposal on hold last week. On September 1, Poonawalla stated, "The need for a vaccination for monkeypox is dubious because the spread of the sickness in the nation has been under control."
Poonawalla previously stated that his business was in contact with Bavarian Nordic, the only company in the world with a licensed monkeypox vaccine, to get a constrained quantity for India after multiple cases were discovered in July. In addition, he added, if required, the vaccine might be developed with government oversight in India.
As per to a government official who spoke to HT under anonymity, the monkeypox vaccine would not have to be urgently procured at this time because the Indian situation is already under control.
Despite this, the administration is closely monitoring events and is fully prepared to address the problem should a spike be seen soon.
The Joe Biden cabinet is asking the US Congress for $4.5 billion to help its ongoing response efforts to the monkeypox outbreak. Officials claim that a sizeable portion of the national stockpile's stocks has already been utilized to create more than 1.1 million vaccine bottles.
The Indian Council of Medicinal Research (ICMR) is starting an initiative to assist local vaccine researchers in producing the monkeypox vaccine locally, despite the fact that the supply will probably be exported.
Therefore, wouldn't corporations be hesitant to invest if the prices are low?
Anyone developing a vaccine must consider the current state of the vaccination market. According to the biosecurity principles, governments provide subsidies for the manufacturing of these small-volume vaccinations. Still, eventually, they want to create a store that can be used in case circumstances worsen or another outbreak breaks out in the future. [Even after the illness was declared eradicated in 1980, only the US had stored the smallpox vaccination before this outbreak. Currently, that vaccination is employed to treat monkeypox.
Medical countermeasures have an issue since their specifications are unclear.
The government will declare "everything is well" if the media keeps stating that the administration controls the present outbreak and that it is being addressed [properly]. The vaccine's funding may be cut off.
If you're planning to invest, it must be for a lengthy objective rather than [simply] to respond to a government pronouncement made today. The government authorizes 15 laboratories in India to examine samples of monkeypox.
Although the number of cases is not high right now, do you believe there are good labs?
I believe that more test-capable locations are necessary for readiness. As seen globally, the monkeypox virus is growing, if not as a sexually transmitted disease, if not as a sexually transmitted infection, primarily among specific sexual networks. Our pattern of dissemination may differ possible possible possible that our practice of dissemination differs from others.
The more readily available screening is, the more probable it is that people will undergo it until we learn better. What is the possibility that someone will disclose symptoms if they have to go 200 km [to get examined] or if coercive tactics are used? To create the nation's native monkeypox vaccine, the Indian Council of Medical Research (ICMR) has invited an invitation for proposals.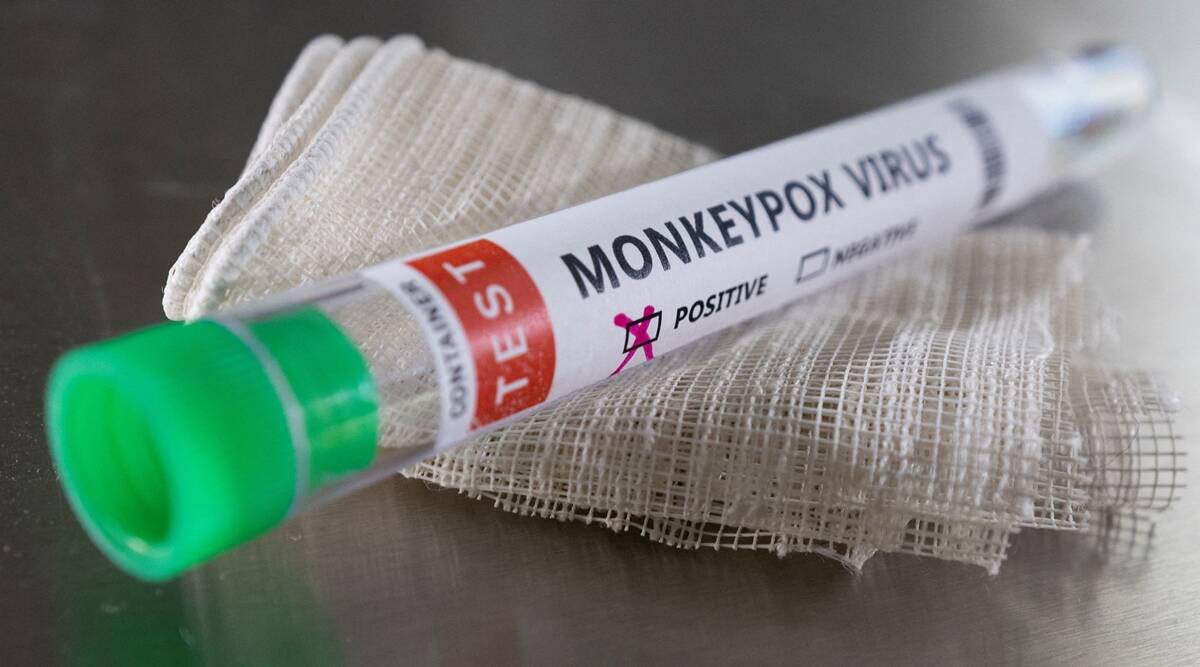 But do you think we need to order foreign vaccines since there are currently nine instances, and the vaccine development will take some time? Absolutely. There is no denying that. We won't be able to produce the vaccine in time to meet the current requirements [for a specific population].
Therefore, there should be some order done for usable vaccines, preferably Jynneos, because it is more secure. In parallel, the government may begin attempts to develop vaccines and examine any procedures that could hasten the process.
This is not expected to be a vaccine campaign with a billion doses [like COVID-19]. If people sensibly limit the use of immunizations in India, there may only be a million-dose market there. They are healthcare professionals, acquaintances of confirmed cases, and others who may be more at risk.
[Per the WHO, the MSM or "men who have sex with men" network" has reported the bulk of global cases] When you add them all together, it is nowhere close to a billion. At most, that falls into the low millions. Although the COVID-19 epidemic is still spreading worldwide, monkeypox is a global public health crisis that is just around the corner.
Monkeypox is a zoonotic viral illness that can be spread from animals, such as monkeys, squirrels, and rodents, to people by contact with blood, biological fluids, and the sores of an infected animal.
Globally, human-to-human transmission is now increasing. India, a country of 1.38 billion people, has also not been spared the effects of COVID-19. But the nation is making preparations in case the number of cases increases.
Monkeypox is a disease that has long been endemic to some nations in Central and West Africa. Up until the year 2000, the Democratic Republic of the Congo, Ghana, and the Central African Republic had the highest burden of cases. Over the past 20 years, patients have also been reported in the United States, the U.k, Singapore, and Israel. However, by 2022, there were roughly 30,000 cases of west Nile virus reported worldwide, spread across more than 89 nations.
On August 11, high affirmation Since January 2022, there have been case counts reported in several countries, including the U. S. (7,525), the U.k. (2,980), Italy (5,162), Germany (2,424), Germany (2,982), and Portugal (2,131). There have been 11 deaths due to monkeypox.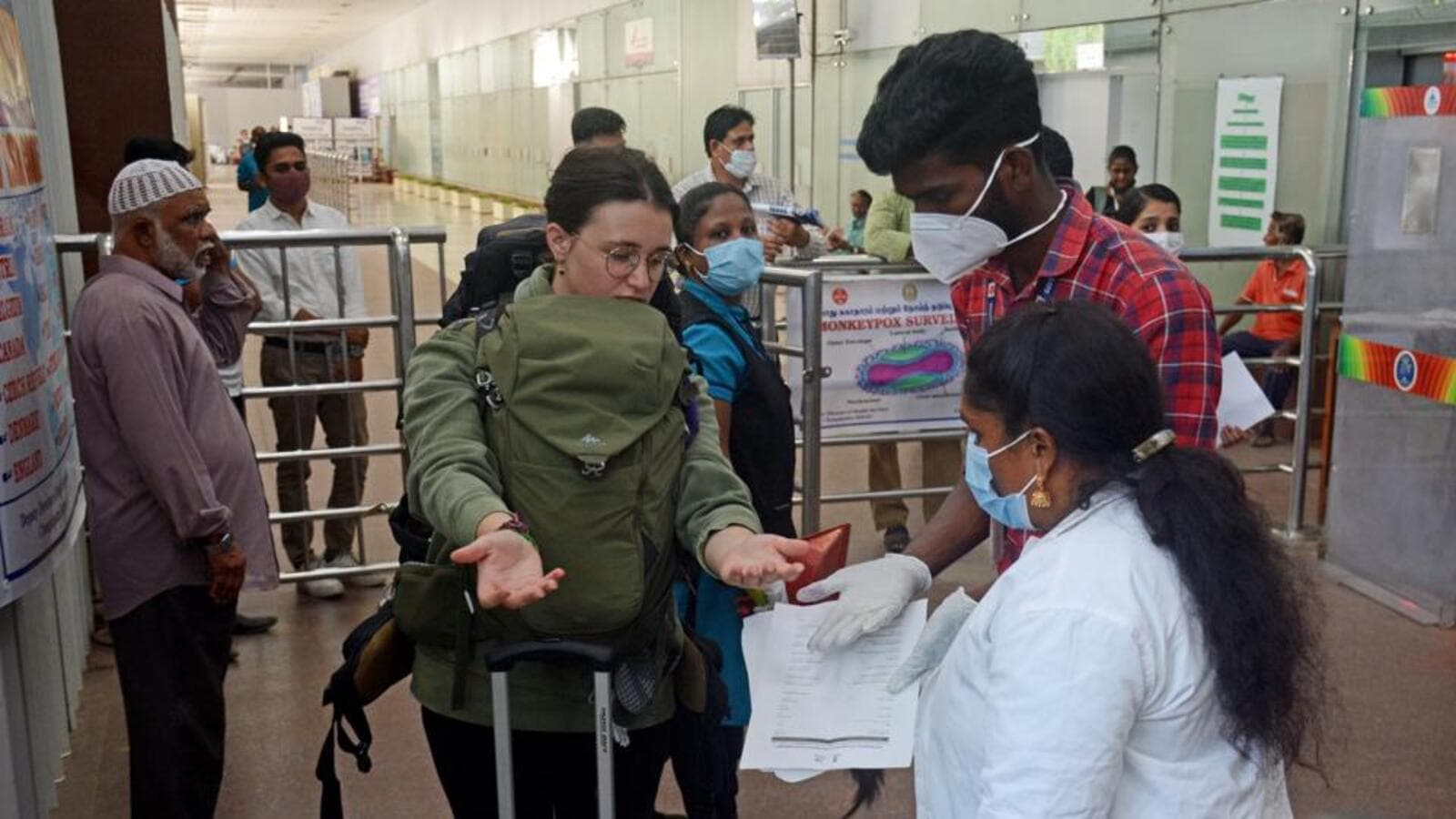 The Route of Monkeypox to India
The first incidence of monkeypox to be reported in Southeast Asia was in Kerala, India, on July 14, in a 35-year-old male on a journey from the United Arab Emirates (UAE). India has seen an increase in cases over the past month. The nation recorded nine confirmed monkeypox instances as of August 8, 2022, with five points coming from Kerala, in the southwest of India, four cases from Delhi, and over 2,600 kilometers to the north.
The virus strain A.2 that the Indian Council on Health Research (ICMR) discovered from the initial two cases is distinct from the one that is afflicting patients in the European Union.
Travel abroad is a factor in five cases. "The isolated incidents of monkeypox identified in Delhi with no previous journey highlight the significance of tracing the source of infection, possibly transmission through rodent population," said Diwakar Kulkarni, former head and principal researcher at the Indian Council of Agricultural – Central Institute of High-SecuritySecurity Livestock Diseases (ICAR-NIHSAD), in Bhopal.
Dr. Kang continued by describing what would happen if this sickness went further, mutations, and whether we should be concerned about this condition.
We shouldn't anticipate too many changes to accumulate too soon because this is not an RNA virus. In addition, we are unable to compare this to what COVID-19 has shown us. Nevertheless, it is a concern for public health because before this, the outbreaks were relatively small and many were linked to the transmission from animal to human. However, we are currently observing a human-to-human spread, which is why we must be concerned and implement public health precautions.
This virus spreads via the respiratory route and typically occurs when people are symptomatic. As a result, if we are aware of the symptoms, keep track of our travel history, track down people who have fallen ill, ensure that they are isolated, and, when we have the vaccines, use a ring vaccination strategic plan, we should be fine. We simply need to remain alert; there's nothing to be afraid of.
According to Dr. Mishra, who spoke about vaccines and treatments for monkeypox, two FDA-approved vaccines may be used to avoid the infection. However, I don't believe they will be produced in huge quantities; depending on how things go, the production of the vaccines may be sped up. Even accelerating the manufacture will take time because these vaccines are made from real viruses.
Additionally, due to the close relationship between smallpox and this disease, those who have had the smallpox vaccination are also guarded against this illness. I also don't believe that this disease will require a massive vaccination campaign; all that is needed is to provide it to those who are most at risk.