Trends
Business
MarketWatch
Relief For Those Investing In Mutual Funds, RBI Has Announced Special Liquidity Facility For Mutual Funds
In view of the difficulties of investors for withdrawing money from mutual funds, RBI has announced to start Special Liquidity Facility for mutual funds. After this announcement, fund houses can now take money with their bonds or which will reduce the cash crisis due to redemption pressure.
All this is happening because Franklin Templeton, country's leading mutual fund house closed 6 debt schemes due to which a big crisis has arisen for those who had invested in mutual funds. These 6 schemes were:
Franklin India Templeton Low Duration Fund

Franklin India Templeton Income Opportunity Fund

Franklin India Templeton Short Bond Fund

Franklin India Templeton Credit Risk Fund

Franklin India Templeton Short Term Income Plan

Franklin India Templeton Dynamic Acquired Fund
Why were the schemes closed?
Franklin Templeton closed the schemes citing pressure to withdraw the unit due to Corona virus epidemic and lack of liquidity in the bond market. Regarding its decision, the company said that "due to Corona crisis, people have withdrawn their money rapidly and now company is facing cash crisis".
Liquidity facility of Rs. 50,000 crore
The Reserve Bank of India (RBI) has stated that the regulatory benefits announced under the Special Liquidity Facility (SLF-MF) for mutual funds will be given to all banks, whether they receive funds from the RBI or use their resources under the scheme. To reduce liquidity pressure on mutual funds, the central bank announced a special liquidity facility of Rs 50,000 crore on 27 April 2020.
RBI had said that it is cautious and will take every necessary step to mitigate the economic impact of the corona virus and maintain financial stability. The central bank will provide funds to banks at low rates and banks will be able to use the funds to meet the liquidity requirements of particular mutual funds. RBI stated that SLF-MF is on-top and open-ended. The facility has started from April 27 and will remain till May 11 2020.
2.3 lakh crore withdrawal from mutual funds industry in March
In March, a total of Rs 2.3 lakh crore has been withdrawn from the mutual fund industry. According to recently released figures by AMFI, in February, a withdrawal of about Rs 1,985 crore was made. At the same time, liquid funds in which corporates keep money to meet the demand of money in the short term have been affected the most. In March, total money withdrawn was Rs 1.1 lakh crore, while in February, Rs 43,825 crore was withdrawn.
Total cases in India have reached 33,050; death toll has reached 1074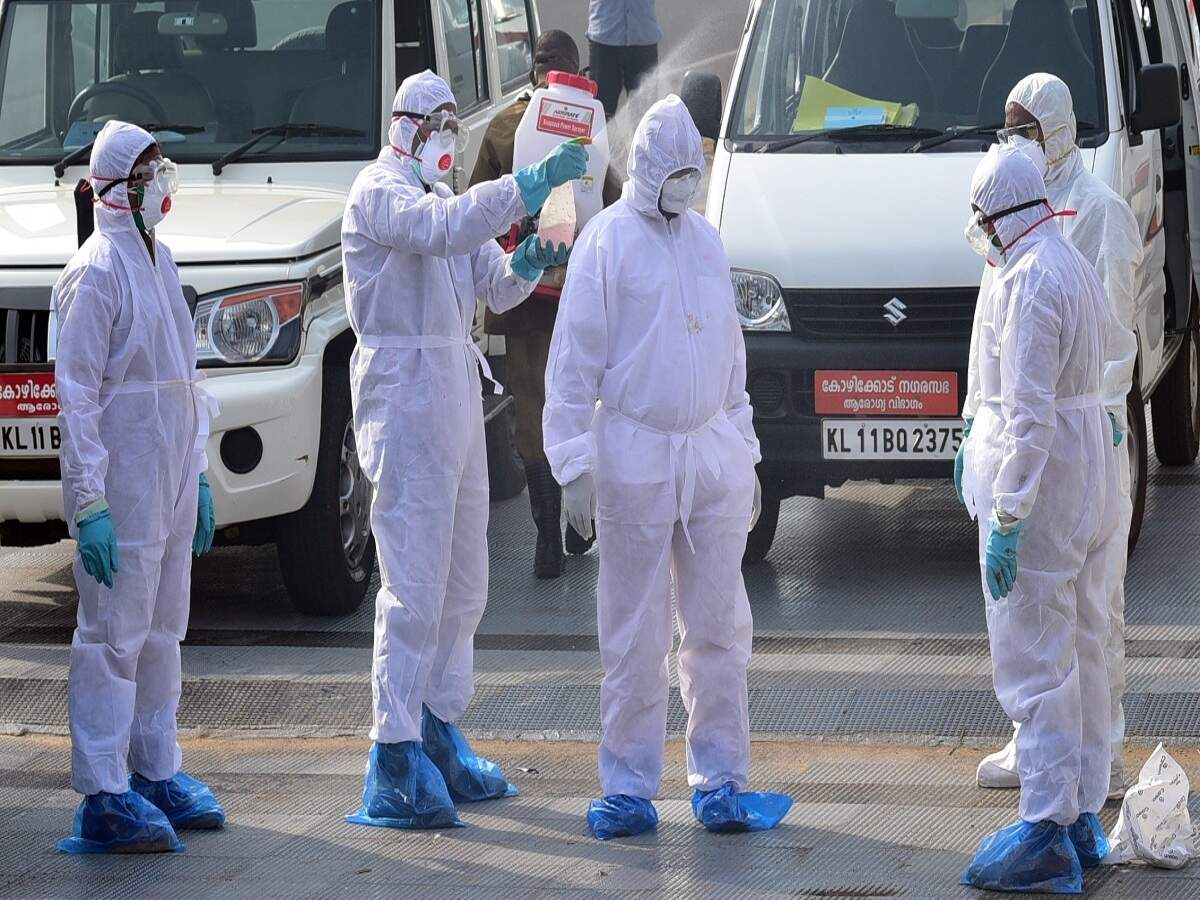 The total cases in the world has reached 3.19M with 228k deaths and 973k recoveries. In India, according to the data released by the Union Health Ministry on Thursday morning, the number of corona infections across the country has reached 33,050 and the death toll due to this epidemic has gone up to 1074. At the same time, 8325 people have been discharged from various hospitals after getting healthy. In the last 24 hours, more than 1700 cases were reported positive in India.