Trends
Top 10 Penetration Testing Companies In India 2022
IT companies today struggle to maintain system security. Regular security testing is more important than ever. They must use the right tools to address their complex problems. Providers of penetration testing are mushrooming as a result of this growing requirement.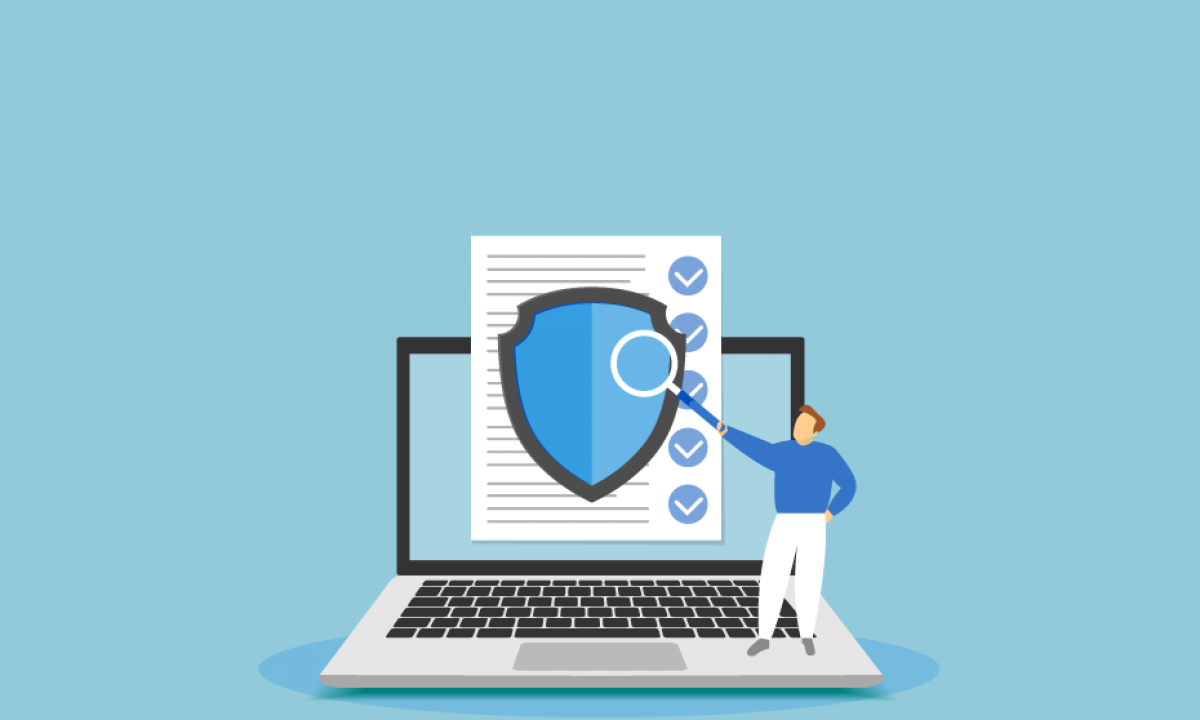 Whether they are in the IT infrastructure or the apps, security flaws can be found via a web services pentest. The penetration testing companies can also identify security flaws or incorrect configurations that IT personnel may have missed.  
Understanding Penetration Testing
Finding security flaws in software or a computer network is the goal of penetration testing, also referred to as pen testing. It is a technique used to assess the safety of computer networks and software systems.
A crucial software development life cycle (SDLC) phase is penetration testing. Penetration testing is primarily used to determine whether security measures are operating as intended. The purpose of penetration tests is to find security flaws and dangers in a system. 
The penetration testing process is relatively simple, but it can be broken down into five distinct steps: 
Information Gathering

Vulnerability Analysis

Exploitation, Reporting

Reporting

Remediation and Retesting
It may require more than one cycle of penetration testing before a corporation is happy with the final report because of the linear order in which these processes must be completed.
Following are the Top 10 Penetration Testing Companies In India 2022
1. Entersoft
Entersoft is a leading application security and penetration testing provider helping organisations worldwide protect their products against malicious threats and compliance concerns. Entersoft was launched in 2012 with its headquarters in Bangalore, R&D centre in Hyderabad and offices in Australia and USA. It is a leader in blockchain security, fintech, penetration testing and provides services and solutions to safeguard web, mobile, API, infrastructure, Internet of Things, and blockchain goods. Going beyond penetration testing, they assist in the development of safe solutions by assisting application developers in efficiently reducing and managing application dangers. They handle application security so that their clients may focus their efforts on what they do best. 
Entersoft is now a trusted partner for 450+ of the world's top Enterprises & Fintechs after responsibly disclosing over 8000 critical business-threatening flaws in prominent technology companies and businesses worldwide. Their strengths are evaluating security risks, keeping an eye out for threats through security monitoring, and protecting applications from current attacks and compliance problems.
The certifications held by Entersoft attest to its experience. High calibre, aggressive white hat hackers from Entersoft are prompt, dependable, and trustworthy. 
Entersoft's Certification includes:
Offensive Security Certified Professional (OSCP)

Council of Registered Ethical Security Testers (CRES)

Certified Professional for Software Architecture (CPSA)

EC-Council Certified Security Analyst Certification (ECSA)

Certified Hacking Forensic Investigator (CHFI)

Certified Ethical Hacker (CEH)

International Organization for Standardization (ISO)

General Data Protection Regulation (GDPR)
2. Riskberg
A network security testing business in India is called Riskberg Context Security. They are adept at employing the most recent tools and technologies and use well-known pentesting procedures.
To assist organisations in identifying and managing risk bergs that may not be immediately apparent during their transition and growth journey. By emphasising innovation and cutting-edge PEN Testing, VAPT, and compliance approaches, Riskberg hopes to rank among India's best cyber security firms. To converge all originating hazards, sophisticated digital technologies require specifically designed lenses. Its risk management, cyber security, and VAPT services give businesses access to a comprehensive understanding of compliance and cyber threats.
3. ISecurion
India's ISecurion is an infosec business with ISO certification. They are adept at employing the most recent techniques and technologies and provide security audit and pentesting services.
Providing the highest level of service quality, innovation, and research in the area of information security and technology is ISECURION, an ISO 27001:2013 certified information security consulting firm. They provide clients with a distinctive combination of services that are tailored to the current information security scenario.
4. Kratikal
India's top pentesting business is Kratikal. They are adept at employing the most recent tools and technologies and use well-known pentesting procedures.
One of the top cybersecurity firms, Kratikal is renowned for its cutting-edge security solutions, which include a tool for simulating cyberattacks and raising awareness of them, and anti-spoofing and email authentication solution, a phishing incident response tool, a fraud monitoring and takedown solution, and risk detection and threat analysis tool.
Kratikal's current clientele includes 600+ SMEs and 150+ major corporations from various sectors, including manufacturing, cloud service platforms, BFSI, telecom, healthcare, e-commerce, consumer internet, and fintech.
5. Astra Security
In India, Astra Security is a reputable pentesting service. They provide a variety of services and stay focused on current security issues. The pentesting solution from Astra, dubbed "Astra Pentest," has many other features besides automatic and manual vulnerability scanning, penetration testing, vulnerability management, email and pdf reporting, and a pentest certificate.
The preferred website security package is Astra. You won't have to worry about malware, credit card hacks, SQLi, XSS, SEO spam, comment spam, brute force attacks, or any of the other 100+ forms of internet dangers when using Astra. This implies that you may stop using various security solutions and let Astra handle everything. A firewall for websites, a malware scanner, automatic vulnerability scanning, security boosters, and many more features are available through Astra Security Suite.
6. Lighthouse Security
Lighthouse Security in India offers technical IT security assessment services. Additionally, they provide complete pentesting services with little to say about their clientele. 
Lighthouse Security is a multinational organisation with headquarters in the Cotswolds. It was founded on principles learned via collaboration with the military and specialised security firms. Their clientele is wide and global, from country estates, farms, and residential houses to media entrepreneurs and business clients.
7. Indusface
A web application security business in India is called Indusface. They are adept at employing the most recent tools and technologies and use well-known pentesting procedures. Indusface WAS, one of their solutions, offers vulnerability scanning to aid penetration testing.
Indusface has received funding from Tata Capital Growth Fund II, has been named Gartner Peer InsightsTM Customers' Choice in each of the seven segments for the Web Application and API Protection Report 2022, and is a SaaS product company that has earned the "Great Place to Work" certification, is PCI, ISO27001, SOC 2, and GDPR certified, and has won numerous prestigious start-up awards. Including, among others, the Deloitte Asia Top 100, the Economic Times Top 25, and NASSCOM DSCI Top Security Company. 
8. eSec Forte
One of India's most seasoned IT security services and solutions providers is eSec Forte. They provide various services, such as forensic software, compliance management, pentesting, data loss protection, etc.
Precision and quality are their top priorities at eSec Forte Technologies, a CMMI Level-3 ISO 9001-2008, 27001-2013 certified global consultation and implementation organisation. 
Information security and cyber security are among the fields in which eSec Forte are specialists. 
Additionally, Cert-In has accredited eSec Forte to offer government agencies information security auditing services.
Positive reviews from its expanding clientele serve as the translation of its success tales. With eSec Forte's main office in Delhi, they also have distribution hubs in Singapore, Sri Lanka, and India in Bangalore, Gurugram, and Mumbai.
UAE, USA, UK, Kuwait, Singapore, Australia, Brazil, Malaysia, Canada, Taiwan, Egypt, Indonesia, Philippines, and many other nations around the world make up a substantial portion of its clients.
9. ValueMentor
ValueMentor is a brand-new security testing business in India. They provide various cybersecurity services, such as cloud security evaluation, risk assessment, and pentesting.
Leading cyber security service firm ValueMentor has clients in the United States, United Arab Emirates, United Kingdom, India, Bahrain, Saudi Arabia, Kuwait, Oman, Qatar, and Uganda. By approaching cybersecurity strategically, they help companies lower risk. With its full range of service capabilities, from strategy to technology—and all in between—eSec Forte helps align security programmes to achieve specific business results.
ValueMentor has finished over 2500 Small, Medium, and Large cyber security projects since the company's establishment in 2014. 
10. SecureLayer7
An Indian company called SecureLayer7 offers cybersecurity products and services. They provide various services, including VAPT, source code audits, cloud security audits, and others.
With a cutting-edge approach to IT security, SecureLayer7 is a global provider of integrated business information security solutions.
To provide practical solutions for the most challenging cybersecurity issues facing today's top businesses, SecureLayer7 was established in 2012. The company was founded to safeguard users against increasingly complex cyberattacks and offer dependable service while adjusting to the constantly shifting cybersecurity landscape.
As a CERT-in-approved cybersecurity company and certified security consultant, SecureLayer7 works with businesses of all sizes in both public and private organisations throughout the United States, Europe, the United Kingdom, the Middle East, and East Asia.
Conclusion
So, these are the top ten penetration testing Companies providers in India. If you're looking for a comprehensive pentesting solution, any of these companies would be a good choice. Remember to research before choosing a provider to find the best one for your needs.