Trends
Supreme Court gives clean chit to Adani group- Truth revealed or Corruption concealed?
Supreme Court clears Adani group and SEBI of all allegations levied by Hindenburg Report
The Hindenburg Research paper has previously been debunked by The Adani Group as a malevolent concoction of cherry-picked false facts and outdated, unsubstantiated, and disproven assertions. After Hindenburg alleged that the Indian giant had taken part in a blatant stock manipulation and accounting fraud operation over a period of decades, the Group stocks saw a loss in market value of Rs 46,000 crores. The study was released on January 24th, 2023.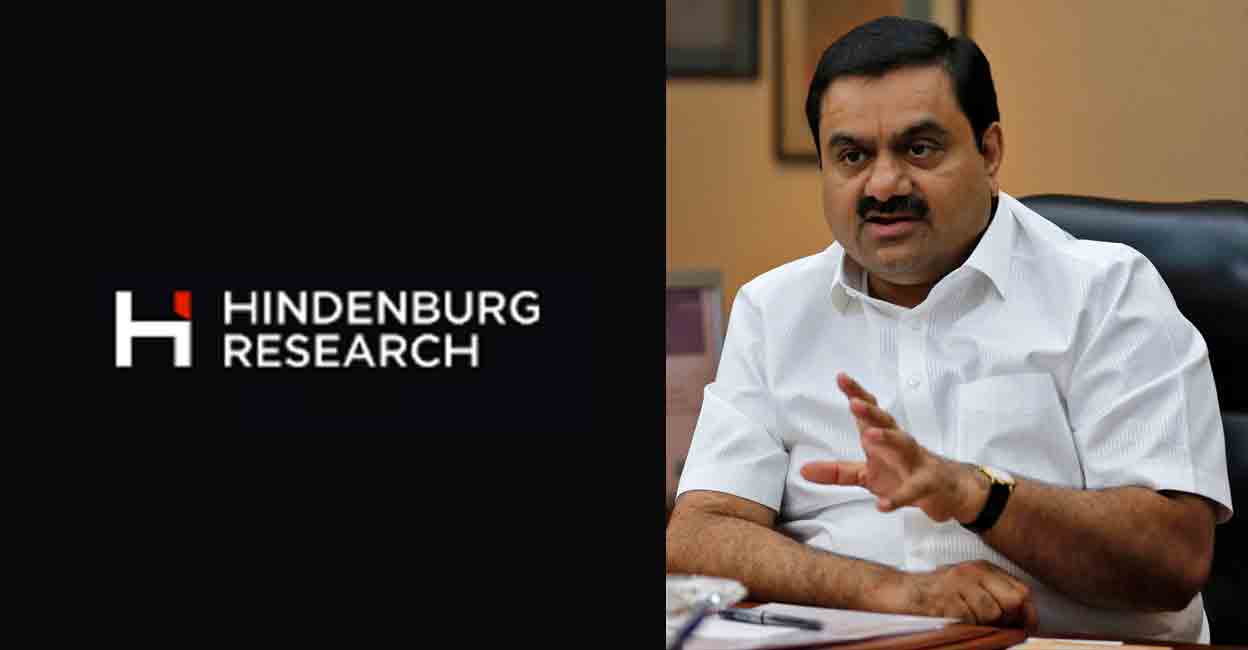 While US short-seller Hindenburg Research claimed in a report that Adani Group had engaged in stock market manipulation, fraud, and inappropriate reliance on offshore organisations, the Supreme Court set up an expert committee on March 2 of this year. The committee was led by former Supreme Court Justice Abhay Manohar Sapre and included O.P. Bhatt, Justice J.P. Devadhar (retired), and K.V. Kamath, Nandan Nilekani, and advocate Somashekhar Sundaresan.
The committee noted that, in the present situation, it seems as though SEBI is unable to establish a case. This observation was given as a preliminary finding and could not be substantiated without further research. The burden of presenting a prima facie case in any type of hearings, both civil and criminal, belongs to the plaintiff or the prosecutor. The burden of proof transfers to the accused only after a prima facie case has been established.
The committee said, the method of establishing a charge is reversed, leaving the case in a state of doubt. It continued, even the most basic norms of evidence would need an assessment to determine if an accusation is proved, refuted, or not proven. The regulator has not been able to demonstrate that its suspicions can be turned into a solid case for bringing an accusation of violation to court, thus the situation now looks to fall under the category of not proven.
With all this been said in the report, the Supreme court concluded that Adani Group stands cleared of all the allegations. Further the court held that the facts do not prove that there was any regulatory lapse on the side of market regulator SEBI. Therefore, even after the Hindenburg research along with the expert committee observation that SEBI failed to establish a prima facie case, the Supreme court failed to decipher or chose to willingly ignore that something wrong was happening which was interfering with the disclosure of truth.
Allegations and predictions
Connection between Modi and Adani
Interestingly, a lot of people had already predicted this outcome. Congress general secretary Jairam Ramesh, who is in-charge of communications, in an interview pointed out the relation between Narendra Modi and Adani, collectively given the current scenario the term- Modani scam. He mentioned that the expert committee set up by the Supreme Court has extremely constrained parameters of reference, which would prevent it from unravelling this Modani scam in all its intricacy, and it further may even be hesitant to do so. The former union minister had already predicted that the expert committee would not question the government and would emphasise only on the Adani group.
He, while addressing the media, stressed on the need for a Joint Parliamentary Committee (JPC) probe into this matter, further adding that- "The questions we raise are aimed at PM Modi and the government. The SC committee will not raise these questions. Only the JPC can deliberate on these questions. The BJP will have a majority in the JPC and also have its MP as the chairperson, but the Opposition will get the opportunity to raise these questions, obtain responses from the government, and everything will go on record."
The congress, through Ramesh, further levied allegations on BJP that this scam is not limited to frauds in the stock market but is on a very close level tied to the intentions and politics of the Prime Minister, Modi.
Further, according to Priyanka Chaturvedi, a political leader belonging to Shiv Sena, the expert committee had a great opportunity to ensure that flaws in corporate governance, stock market regulation, and regulatory body accountability were dealt with and corrected, but by focusing only on financial literacy and disposing off everything else up to SEBI examination results, providing SEBI a free rein on FPI is disappointing but not unexpected.
The connection between Modi and Adani was also pointed out by Mahua Moitra, a political leader of Trinamool Congress. She said that the government protects Gautam Adani because he holds a good friendship with PM Modi.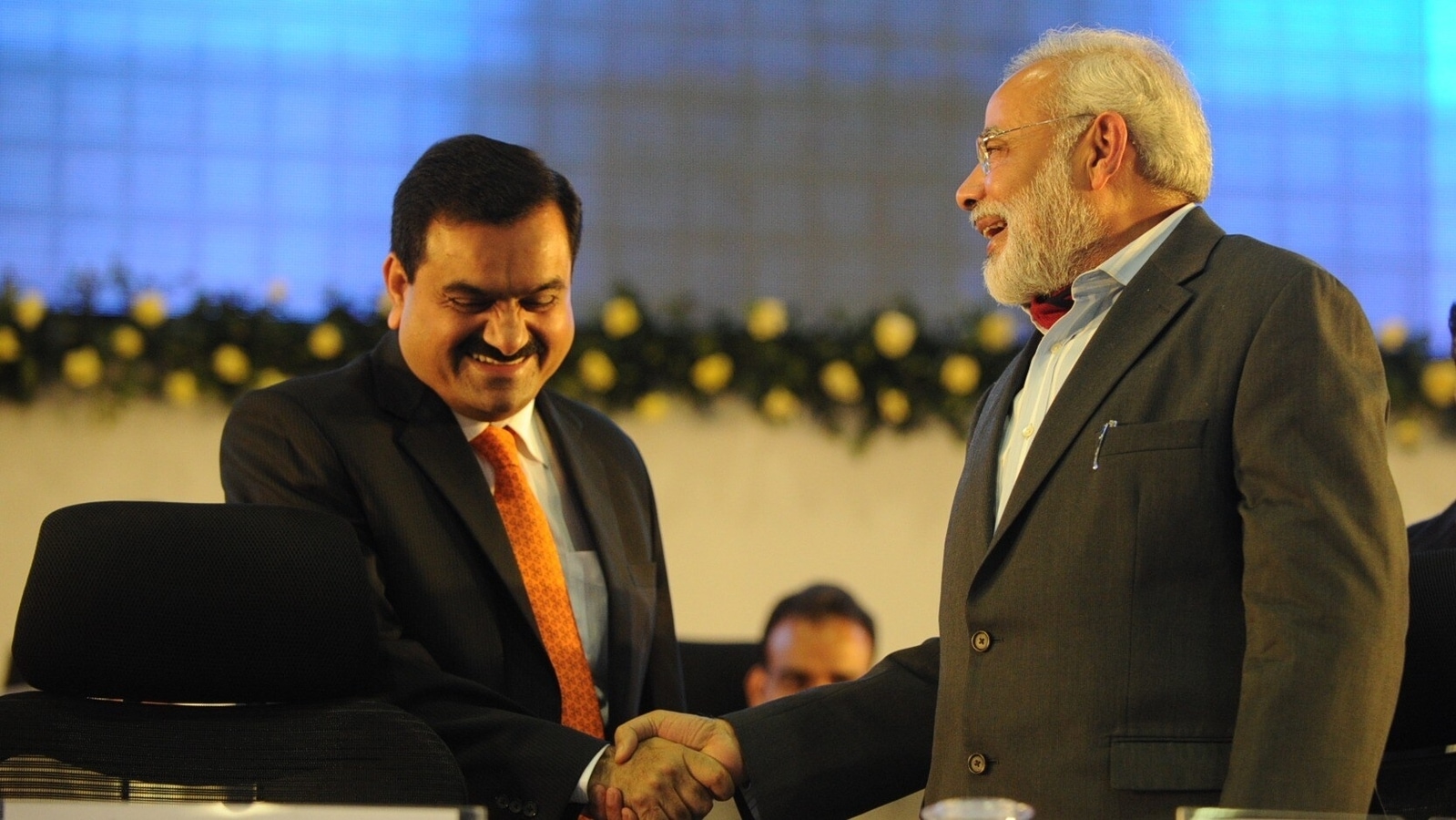 The basic and foremost assumption in this scenario is that this expert committee was a sham to clear the name of the government, Adani group as well as SEBI, all together. The report submitted by the expert committee forms the perfect answer to save face in the international arena for protecting the supposed respect of "India under Modi."
Connection between SEBI and Adani
The information published on the SEBI website mentions one of the members on its 2017 Committee on Corporate Governance was corporate and project finance lawyer Cyril Shroff. He is also the managing partner of one of India's top law firms- Cyril Amarchand Mangaldas. Shroff's daughter, Paridhi is the wife of Karan Adani.
Karan Adani, as the name suggests, is the son of Gautam Adani and CEO of Adani Ports and SEZ Limited. Therefore, Adani being the father-in-law of his daughter, Cyril Shroff in addition to fulfilling the job of legal advisor to the Adani Group, is a part of SEBI, i.e., the Indian stock market's regulator's committee. This creates the perfect scenario for highlighting conflict of interest.
Top tweets highlighting the conflict of interest in this scam-
Manne Krishank (Telangana State Mineral Development Corporation chairman)-
Cyril Amarchand Mangaldas owned by Cyril Shroff member of SEBI Committee was Advisor for Adani Ports, Adani Group acquiring NDTV, acquisition of Ambuja Cement and also brother-in-law of Adani … Now you know why SEBI is not acting against Adani.
Nayini Anurag Reddy (Entrepreneur)-
Expose. The CEO of Adani Ports, Karan Adani's father-in-law #CyrilShroff is a key member of #SEBI committee. Most surprisingly he also gives legal advices to #Adani group. The whole system is messed up & spoiled. Kudos Modi for the mess.
Mahua Moitra (Trinamool Congress leader)-
Supreme Court asks SEBI to probe Adani issue. Adani says truth will prevail. While son's father-in-law is still on SEBI committee for corporate governance & insider trading.
Greatest respect for ace lawyer Cyril Shroff but his daughter is married to Gautam Adani's son. Shroff serves on SEBI's Committee on Corporate Governance & Insider Trading. If at all @SEBI_India is examining Adani issue, Shroff should recuse himself. Perceptions are Reality.
Therefore, the suspected reasons for clearance of the Adani name in relation to fraudulent operations and stock manipulation can be deciphered to be-
Save India's image internationally by protecting face of Indian government and SEBI.

Alleged friendship between PM Modi and Gautam Adani

Alleged inaction of SEBI- familial connection between Adani Group and SEBI