Trends
Tata considering Spain, and Britain for the Euro EV battery plant: Tata's further plans for the EV market.
Tata Group, the oldest conglomerate in India, intends to set up electric car cell-manufacturing facilities in Europe to speed the transition of its British brand business to battery-powered automobiles.
The parent company of Tata Motors, Tata, is considering setting up factories to produce battery cells for electric vehicles in India and Europe, the firm's chief financial officer said to Reuters last month. In order to support its luxury Jaguar Land Rover division in Europe, it would try to supply batteries. Slovakia and Britain both have factories for this division.
Tata's CFO told Reuters that the automaker was thinking of establishing plants to make battery cells for EVs in India and Europe. It would want to supply batteries for its high-end Jaguar Land Rover division in Europe. This division includes factories in Slovakia and Britain.
According to the source, who requested anonymity due to the sensitive nature of the subject, the company informed the Spanish government late last year that it was investigating both Spain and Britain as potential locations for the factory.
Spain's decision to use European Union economic relief funds to support the production of EVs and batteries, and the fact that Spain is an EU member as opposed to Britain, which left the company after the Brexit vote, intrigued Tata, according to the source.
Tata Motors "doesn't comment on conjecture as a policy and practice," a company spokeswoman stated.
A request for a response from the Spanish government was not answered.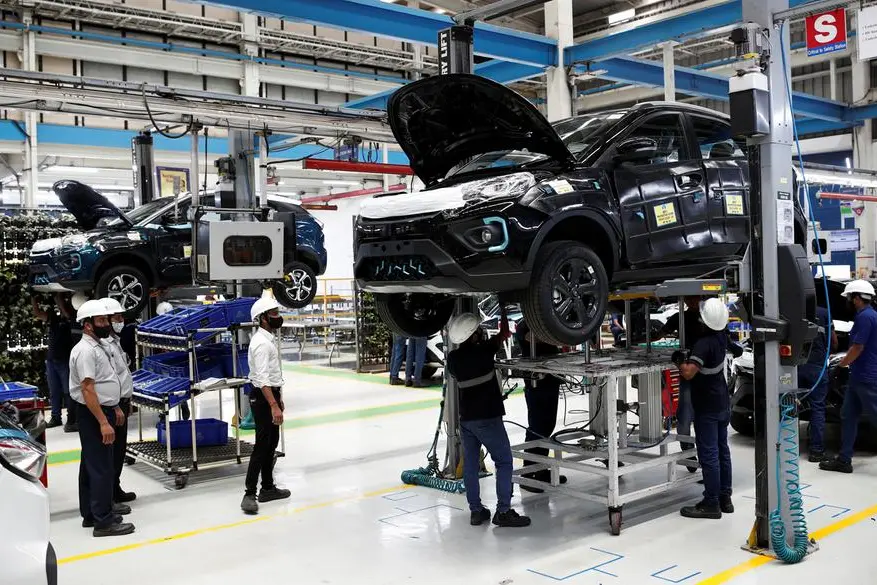 The area Volkswagen selected for a battery plant it is already developing elsewhere in the country is the same one Volkswagen is considering for a Tata plant in Spain, according to the source. It is an industrial lot in the town of Zuera, outside of Zaragoza in northeastern Spain.
According to the source, representatives of Tata from India and Britain attended talks with members of the regional governments of Aragon and Spain. The source mentioned that the potential site was visited.
The regional administration of Aragon, which encompasses Zuera, and Jaguar Land Rover both declined to comment.
Spain, Europe's second-largest automaker after Germany, started an ambitious initiative in 2021 to draw in EV-related investments, primarily with EU money.
It was regarded as a crucial element in persuading Volkswagen to site its battery plant for Southern Europe in Spain and to commence EV production there.
However, the program only received 877 million euros ($958.47 million) in funding last year out of a total budget of 2.9 billion euros, according to the government.
The remaining money will be distributed in new phases and may help up-and-coming competitors like Tata.
In order to meet Europe's 2035 prohibition on the sale of new gasoline and diesel automobiles, the Spanish government has identified electric vehicles as a top priority.
Tata's further plans for the EV market
Tata Motors has developed a roadmap to launch 10 electric models by March 2026, dominating India's EV market with total sales of 50,000 electric vehicles to date.
According to the CFO of its vehicle sector, the company estimates electric models to account for 25% of its overall sales by 2025, up from roughly 8% at present.
According to its managing director, Tata Motors intends to increase the number of models in its lineup of electric vehicles while maintaining its position as the leading seller of EVs in India.
Shailesh Chandra, managing director of Tata Motors said, Passenger Vehicles and its EV subsidiary, who spoke to Reuters on the sidelines of India's Auto Expo car show, the automaker will also offer a choice of ranges for its EVs so it can meet the needs of a variety of buyers, including shorter ranges for city use.
"Customer wants are becoming more and more unique. Going forward, we'll keep up the growth momentum and seek to further consolidate our portfolio "Chandra stated.
In an effort to further its campaign for clean vehicles, the business displayed 12 automobiles, including five electric versions, and 14 trucks, including ones with hydrogen fuel cells.
Among the vehicles were electric versions of its well-known Harrier and Sierra SUVs and a concept car built on its next new Electric Vehicle platform, which Chandra said will be unveiled in the latter half of 2025.
Because the technology is new and there is a lack of adequate charging infrastructure, EV adoption in India has been gradual. Additionally, the high cost of EVs is a notable deterrent for the price-sensitive Indian market.
Tata motors are already leading in the EV sector in the country and the market will expand more in the future. Tata has expanded its product lineup, giving those wishing to switch to an electric vehicle a choice.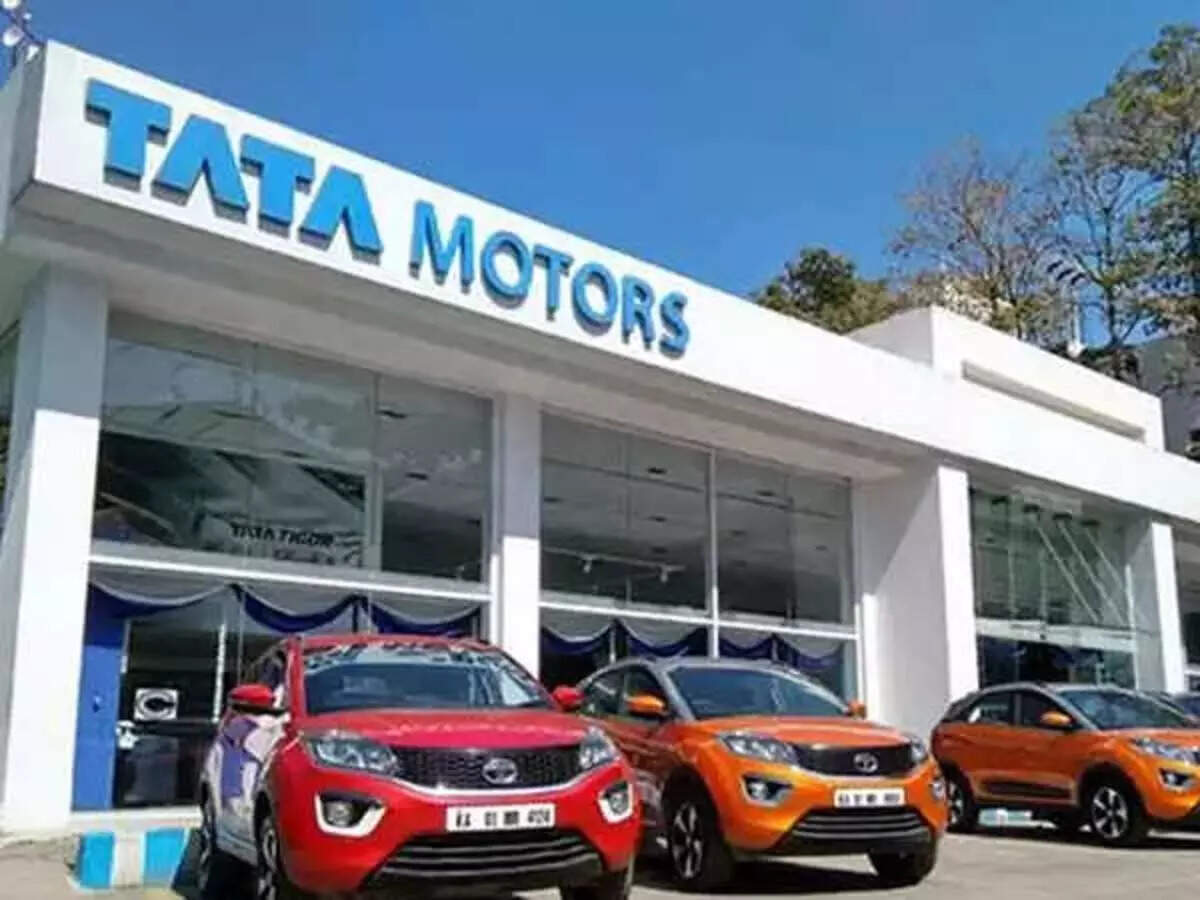 Tata Motors dominates the market for electric passenger cars with an 85% market share.
Stringent emission regulations that force automakers to include EVs in their portfolio, many product launches announced by large industry players, growing acceptance of EVs as a mainstream option with barriers to adoption reducing, and rising acceptance of EVs as a mainstream choice are all contributing to the industry's growth, according to Chandra.
P.B. Balaji of Tata Motors said that localizing cell manufacturing for EV batteries is essential to increase local parts in electric cars and will let the manufacturer in developing a local supply chain. He was speaking on the sidelines of India's Auto Expo automotive show in Greater Noida.
In order to satisfy the demand for battery cells from its luxury automotive division Jaguar Land Rover, it is evaluating two production facilities in Europe and India.
Balaji further said that the investments in cell manufacture will be handled by the parent company Tata Sons.
With only 1% of the approximately 3.8 million cars sold in India last year being electric models, the country's auto market, which is expected to become the third-largest in the world, is minuscule by comparison to its population. However, the government hopes to increase this to 30% by 2030.
According to Balaji, Tata estimates its electric vehicle division to have a positive cash flow by 2025 while simultaneously concentrating on increasing the division's profitability.
When compared to competitors, like Mahindra & Mahindra (MAHM.NS), Warren Buffet-backed BYD (002594.SZ), and SAIC Motor's (600104.SS) MG Motors, who have planned EV debuts, Tata's new vehicles will have a longer driving range and higher price points.
edited and proofread by nikita sharma