Trends
Tech layoffs surpass Great Recession levels, set to get worse in early 2023.
Tech layoffs: According to a report by the global outplacement and career transitioning firm Challenger, Gray & Christmas, 965 tech companies have laid off more than over 150,000 employees this year globally, surpassing the levels seen during the Great Recession in 2008–2009.
The season of layoffs has arrived. Around the world, there have been widespread layoffs as the United States prepares for a coming recession.
Thousands of employees at major tech firms like Meta, Twitter, and Netflix, Microsoft, Snap, and others have been let go. A report claims that this season's job losses have surpassed those experienced during the Great Recession of 2008.
Approximately 65,000 workers were laid off by tech companies in 2008, and also a similar number of people lost their current jobs in 2009, according to data from Challenger, Gray & Christmas, a global outplacement and career transitioning firm.
According to the report, 965 tech companies have fired more than 150,000 workers globally this year, and exceeding the Great Recession-era levels of 2008–2009.
Layoffs are a part of a strategy used by tech companies, according to a MarketWatch report, to stay profitable through 2023 and beyond.
Since the start of Covid-19, 1,495 tech companies have laid off 246,267 employees, according to data from layoffs. fyi, a crowdsourced database of tech layoffs. However, 2022 has been the worst year for the sector, and early 2023 could be even worse, according to a report on Thursday by CNBC TV-18.
More than 73,000 US tech industry employees had been let go as of mid-November as a result of widespread job cuts spearheaded by firms like Meta, Twitter, Salesforce, Netflix, Cisco, Roku, and others.
Tech Layoffs: Over 17,000 techies in India received the pink slip in the meantime.
Alphabet, the parent company of Google, has been considering terminating about 10,000 workers worldwide. On Tuesday, CEO Sundar Pichai said: "What we've been working really hard on, and you've seen the messaging for the past many, many months, is trying to make important decisions, be disciplined, prioritise where we can, and rationalise where we can so that we are better prepared to weather the storm, regardless of what's ahead. I think that's what we should focus on and try and do there."
Layoffs have become a standard response for most companies as technological advancements, fierce global competition, and the throes of the global pandemic challenge organizations worldwide.
In an ever-changing work environment, episodic restructuring and routine layoffs disrupt hiring patterns and have an impact on the talent market. The economic slowdown caused by the post-pandemic reset has resulted in a wave of layoffs in the main startup ecosystem. According to research, some of the major prominent Indian startups will lay off approximately 6,000 workers by 2022.
Within a few months, the talent market shifted from the "Great Resignation" phase to the "Great Layoff" phase. Despite all mass layoffs and job freezes, the overall job market remains hot and will not slow down. According to reports, well-funded startups are expected to hire 20-25% more mid to senior-level employees in the current quarter. With a plethora of job openings and salary increases, the ground reality of hiring appears to be constant and unaffected by layoffs.
Locating the Source of Layoffs
As a liquidity crisis looms on the horizon and a global technology stock downturn stifles funding in the startup ecosystem, startups have been forced to lay off employees. Investment declines, a slowing of global capital flows, and portfolio rebalancing by venture capitalists have resulted in cost-cutting measures such as layoffs.
Furthermore, many retail and technology companies experienced a surge in customer demand during the pandemic, forcing them to hire staff quickly. For example, during the two years of the pandemic, Amazon nearly doubled its workforce to compensate for Covid-19-related absences and also meet burgeoning consumer demands. However, as the pandemic recedes, several companies, including Amazon, have gone from understaffed to overstaffed.
A story about a hiring dilemma
Despite layoffs throughout the startup ecosystem, the talent market is forecasting a strong and consistent hiring trajectory. Employees at all levels have been added to the IT function, followed by sales and business development. Simultaneously, many startups have strengthened their business operations by adding leadership roles.
The war for talent is still raging, with companies all over the world competing for the best talent in a shrinking talent pool. With the introduction of the metaverse, the proliferation of D2C startups, and also an ever-increasing demand for technologies such as automation and AI, hiring intent remains high in the talent market.
Why don't pay raises surprise people?
A persistent shortage of talent has compelled several organizations to seek out global talent and entice the best candidates with flexible working arrangements and higher pay. With the introduction of hybrid working models, talent is being discovered globally, and the best talent is being rewarded with higher remuneration packages.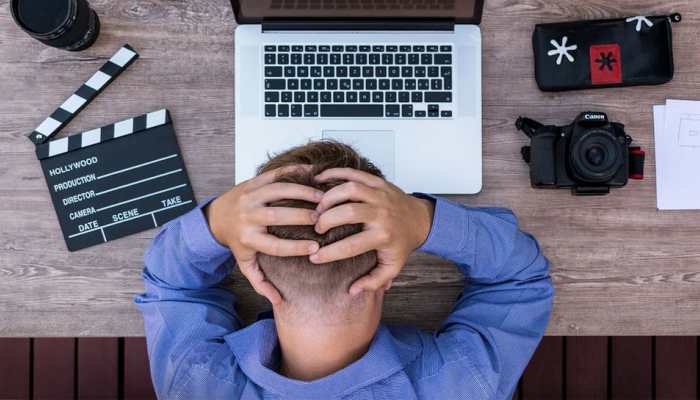 To keep their best-performing employees out of the clutches of talent poachers, several organizations are rewarding them with retention bonuses and more-than-generous salary increases. Despite layoffs in many prominent startups, the majority of the startups are performing well and continue to offer salary increases and hire talent.
Better perks and greater benefits are on the way- Because of the pandemic's exponential growth, record-high spending, and the need to retain the best-performing talent, the trend of better perks and larger benefits is likely to continue in the global talent market.
Furthermore, as companies around the world become accustomed to hybrid work models, they are willing to offer perks such as remote working options, flexible work schedules, and condensed workweek arrangements to attract new talent and retain existing employees. Furthermore, companies are going beyond higher remuneration and salary increases by providing benefits to their employees such as employee stock options, paid vacations, health insurance benefits, and so on.
Reasons for Being Unemployed
1. Cost-cutting measures
One of the most common reasons for layoffs is that the company decides to cut costs in some way. The need may arise because the company is not making enough profits to mainly cover its expenses or because it requires significant additional funds to address debt repayment.
When a major company decides to lay off employees, it must follow the proper procedures. Otherwise, it is likely to face additional financial difficulties as a result of lawsuit costs or severance packages.
2. Personnel reductions
Layoffs can also occur when a company needs to eliminate some positions due to overstaffing, outsourcing, or role changes. A company may wish to eliminate redundant positions in order to improve the current efficiency of its operations. When new management and a shift in the company's direction where jobs are redefined are considered, it's easy to see that laying off workers is so closely related to cost-cutting.
Layoffs can have a large impact on the entire organization or just a few departments. Some employees will lose their jobs as some industries expand, such as IT, while others contract, such as marketing. In this manner, the company is able to meet the changing needs of its expanding sectors.
3. Transfer
Moving the company's operations from one location to another may necessitate the layoff of some employees. The initial location's closure will have an impact not only on the workers who are laid off but also on the economy of the surrounding community. So, if a company intends to implement mass layoffs, it should demonstrate genuine concern for its employees by providing them with resources to assist them in adjusting.
4. Acquisition or merger
If a company is bought out or merges with another, the change may result in a shift in leadership and corporate direction. If there is new management, it is likely that they will set new goals and plans, which may result in layoffs. In such a case, the new management will consider each employee's position, performance, and length of time with the company before deciding who to lay off.
Layoff Alternatives
Employee layoffs are stressful not only for those affected but also for the HR department. In fact, it has an impact on a company's image because outsiders are likely to believe that the company is struggling to survive. So, are there any alternatives to mass layoffs? There are, indeed!
1. Promote voluntary retirement
If a company mainly needs to reduce its workforce, why not simply ask who wants to voluntarily step down? As an example, as an incentive, the owner could offer older employees a retirement package. Individuals can smoothly transition to retirement with the help of a voluntary retirement program.
Adopting such a strategy saves money for the company in two ways. One, it helps the company owner achieve his goal of workforce reduction, and two, it saves him money because those who retire voluntarily are frequently the highest-paid employees in the company.
2. Reduce the number of extras
If a company is laying off employees to cut costs, it can look for other ways to save money. For example, company executives can halt new hiring, reduce or eliminate bonuses and raises, and eliminate unnecessary travel. They can also postpone non-essential equipment upgrades.
3. Consider establishing a virtual office.
Another way to mainly save money is to keep only the most important employees on-site and send the rest of the employees home to work remotely. The company owner will still be able to manage his employees remotely via video conferences thanks to modern software.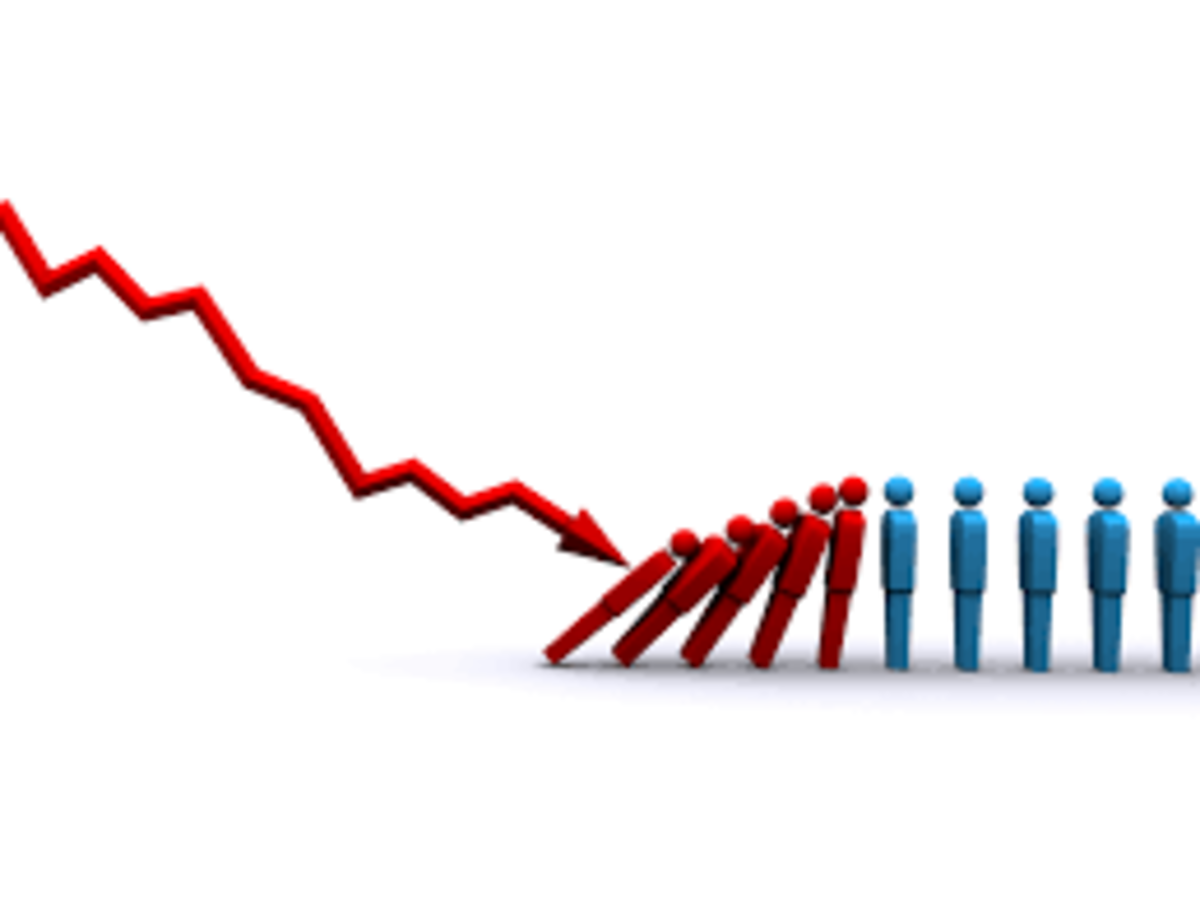 4. Provide more unpaid time off.
A business owner can also save money by providing more unpaid time off to employees rather than eliminating their positions. For example, he could request that his employees skip work on Fridays or extend their summer vacation by two weeks.
As businesses grapple with an ever-changing economic landscape and fierce global competition, they consider whether their current workforce will lead them to success or failure. Employees, the lifeblood of any organization, will be valued, retained, and hired despite occasional layoffs. As organizations burn with the desire for technological transformation, the talent market is fueled by the heat of increasing competition, and hiring will continue to be a constant cure.
edited and proofread by nikita sharma