Trends
The Indian and European Union concluded the first round of negotiations for the India-EU Trade and Investment Agreements
India-European Union: Global Dynamics
The Indian and European Union concluded the first round of negotiations for India-EU Trade and Investment Agreements in New Delhi. 52 technical covering 18 policy areas of the free trade agreement and seven sessions on investment protection and geographical indicators were held. The second negotiation round is scheduled to take place in Brussels in September 2022. 
India's Free Trade Agreement (FTA) negotiations were led by Chief Negotiator Nidhi Mani Tripathi, Joint Secretary, Department of Commerce, and the European Union (EU) were represented by its Chief Negotiator, Mr. Christophe Kiener. 
Long ago, in 2007, India and the EU began negotiations on a comprehensive Free Trade Agreement (FTA), which is officially known as the broad-based BTIA (Broad Based Trade and Investment Agreement). The BITA was proposed to cover investments, trade in goods, and services. The discussion, however, came to a halt in 2013 due to disagreements on professional mobility and market access.
Scope 
India and the EU conducted bilateral trade totalling more than 116 billion dollars in 2021–2022. Despite the global disturbances, bilateral trade significantly increased by more than 43% annually in 2021–2022.
Currently, the European Union is India's second-largest trading partner after the United States and the second-largest destination for exports from India. With a share of foreign investment inflows to India that has more than doubled from 8 percent to 18 percent over the previous ten years, the European Union (EU) is currently the largest foreign investor in India.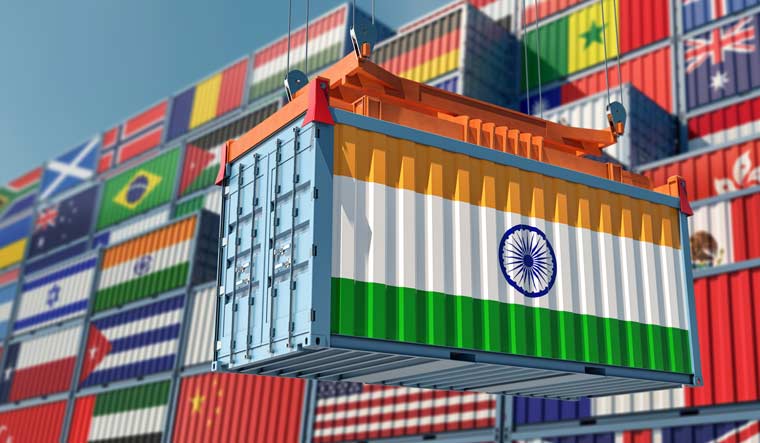 What is the European Union (EU)?
Twenty-seven nations comprise the European Union as a unified economic and political organization. The official currency of 19 of these nations is the euro. Bulgaria, Croatia, Czech Republic, Denmark, Hungary, Poland, Romania, and Sweden are the eight EU nations that do not utilize the euro. 
The European Union (EU) was established to end the protracted conflict between European states, which culminated in World War 2 and devastated most of the continent. The EU has progressed toward becoming a single internal market thanks to a uniform set of rules that are applicable in all member states when everyone has agreed to act in a certain way. 
India-EU
Indian European Economy Committee (EEC) relations were established in the early 1960s. The current relationship between the EU and India is currently defined by the 1994 EU-India Cooperation Agreement. The bilateral partnership was established by the 1994 cooperation agreement and the Joint Political Statement of 1993.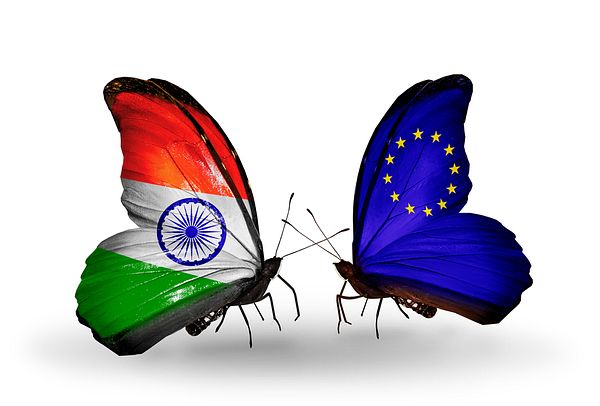 In 2000, India-EU formally began annual summits, which laid the roadmap for future partnership. In 20/4, India and the European Union became "strategic partners." This year India-EU celebrates 60 years of bilateral relations.
Pillars of India-EU Cooperation 
It is the crucial pillar between India and Europe. From the perspective of trade, the approximate trade figure in 2020 was Rs 95.5 billion. The European Union was India's most prominent leading partner in 2021. Almost 11% of the total will come from the EU 2021. The EU was the largest export destination. Nearly 15% of the Indian exports went to the EU in 2021. 
Along with this, EU Foreign Direct Investment in India reached €87 billion in 2020. The European Investment Bank has invested €3.8 billion in infrastructure energy and climate projects. 6,000 EU companies contribute to India, creating 1.7 million jobs directly and 5 million jobs indirectly. Hence, trade is the most critical and crucial pillar of India-EU relations. 
Embodies the EU-India Shared vision on sustainable connectivity in four thematic areas:
1. Digital Connectivity
Increased access to digital services with high protection of consumer and personal data. 
2. Transport Connectivity
Diversified trade and travel routes linking networks, shorter transit times, and simplified customs procedures. 
3. Energy Connectivity 
More interconnected regional platforms, modern systems, and environmentally friendly solutions.
4. People to people
Cooperation in education, research, innovation, culture, and tourism. 
India and the EU had taken a lot of initiatives to cure the adverse climatic conditions. International Solar Alliance is the classic example among them through which Indian and European countries, including France, have taken the initiative to launch it.  
India-EU wants to balance and reduce the pressure on the global economy. Generally, we can see many standard parameters regarding China, including multinationalism, multipolarity, promotion of democracy, human rights, and many more. 
What to Expect 
The European Union (EU) works closely with India to promote peace, create jobs, boost economic growth, and enhance sustainable development across the country. 
As India graduated from a low to medium-income country (OECD 2014), the EU-India cooperation also evolved from a traditional financial assistance type towards a partnership with a focus on shared priorities. 
In general, European Union (EU) agreements are both broad and deep, implying that they cover an extensive range of issues beyond the liberation of trade in goods and services and investment and make binding commitments for most problems. 
Sustainable development in trade – GHG Emission Standards 

Nature of enterprises – Labour Standards

Higher Phyto – Sanitary standards

International Dispute Settlement etc. 
Leaders reaffirmed their determination to improve collaboration on putting the 2030 Agenda for Sustainable Development into practice at the 2017 EU-India Summit and decided to look into extending the EU-India Development Dialogue.
Edited by Prakriti Arora