Trends
The Story of Nykaa, India's Best Beauty Retail Platform
The Story of Nykaa, India's Best Beauty Retail Platform
The value of the Indian cosmetics market, which was $1.3 billion in FY2020, is expected to increase by a double-digit CAGR of 16.39 per cent through FY2026 to reach $2.89 billion.
The sector's swift transition to digitization, which is advantageous to all parties, and the rising demand for cosmetics, driven mainly by teens and young people, are the two causes responsible for the spectacular expansion of the cosmetics industry.
Customers may purchase a variety of health, fashion, and beauty products from Nykaa, one of the top businesses in the cosmetics industry, both in-person and online. By launching Nykd and GLOOT, as well as its entry into the men's and women's innerwear market, Nykaa also hopes to acquire notoriety in the personal care industry!
Discover everything about Nykaa in this article, including its Latest News, Founders and Team, Funding and Investors, Marketing Strategy, Business Model, Revenue Model, Growth, Acquisitions, Future Plans, and more!
Company Highlights
Startup Name – Nykaa 
Headquarters – Mumbai, Maharashtra, India
Industry – Cosmetics, Beauty, Personal Care
Founder – Falguni Nayar
Founded – 2012
Total Funding – $341.9 mn (December 2021)
Revenue – $485.75 Million (INR 3773.9 cr in FY2022)
Valuation – $8.3+ Billion (June 2022)
Parent Organization – FSN E-Commerce Ventures Ltd.
Industry
In the cosmetics and personal care market, which is anticipated to reach $33.33 billion by 2027, Nykaa is a global leader. The market's most recent estimated value was $24.53 billion, now expanding at a CAGR of 6.32 per cent.
About Nykaa
Men's apparel, underwear, and cosmetics are all sold online and offline by Nykaa, a retailer of beauty products. Additionally, the website offers a wealth of information, including product reviews, how-to articles, essays, and a beauty magazine written by experts in the field.
Nykaa offers a helpline to assist customers in selecting the best products and services. Since they are purchased directly from the producers and are also made available for delivery by the beauty and health businesses, the products are genuine. Nykaa distributes its goods to Nepal and the rest of the Indian subcontinent, and it will continue to do so shortly.
How Did It Start?
Falguni Nayar, the company's creator, was first inspired by the inconsistent nature of the beauty product industry. India's beauty and cosmetics market cannot match other countries' product range despite the huge market demand. The items were also unavailable in several locations around the nation, all of which contributed to the creation of Nykaa.
Falguni Nayar established Nykaa in 2012. Before becoming an omnichannel approach, it started as an internet business. Nykaa offers a wide selection of fashion, intimate apparel, and beauty and cosmetics items online with its website, mobile app, and online storefronts. The brand's mission is to make ordinary women extraordinary in all aspects.
Founder And Team
Founder – Falguni Nayar
Nykaa, one of India's most popular lifestyle and fashion portals, was founded by Falguni Nayar. Nayar received her MBA in Finance as a student at IIM Ahmedabad. Soon after graduating, she worked for India's top investment bank, Kotak Mahindra Capital Company. In 2005, Nayar served as managing director of the same bank division. With utmost dedication, she worked for the bank for 18 years before leaving to pursue her business passion, Nykaa.com.
The Asia Society in India counts Nayar among its founding members. She is listed as a member of many boards, including the Aviva Insurance Board, Dabur India, and the Tata Motors Board, where she serves as an Independent Member.
Falguni is an inspiration to everyone in Nykaa and beyond because she manages to balance being a successful entrepreneur with being a good wife and mother. The attributes that made Falguni a strong leader were:
Her dedication to her work

Meticulous attention to detail

Engagement in every facet of the company
When it comes to business, she has also proven that "age is just a number" and set an excellent example for the entire globe.
Falguni has received several awards during her career, including the Business Today award and the FICCI Ladies Organization (FLO) award for the outstanding female achiever in the banking industry.
Falguni Nayar lives by one of the most well-known maxims—"Retail is all about detail"—and is frequently seen spreading it.
Goals And Mission
The three main ideas of curation, information, and personalization constitute the foundation of Nykaa's goal. The business thinks that providing its clients with the most excellent options would enable them to choose what is ideal for their holistic beauty requirements.
Nykaa's purpose is to "inspire Indians, both men, and women, to make fashion and lifestyle decisions that are best for them."
Name, Tagline, and Logo
The Sanskrit word "nayaka," which in English means "one in the limelight," is the source of the brand name "Nykaa."
"Your Beauty, Our Passion" is the company's motto. Another tagline, "Beauty Anytime, Anywhere," was created because of the cooperation between Nykaa and Peanut Butter.
The brand's colours were carefully picked because they appeal to women and because red and pink wonderfully capture the liveliness and imperfections of today's girls.
Marketing Strategy
The beauty and fashion industry has recognized Nykaa as one of the most skilled players thanks to its strong marketing plan, built with digital marketing at its heart. The company does not just concentrate on Tier 1 cities when it comes to marketing; it also targets Tier 2, 3, and Tier 4 cities with plenty of prospective clients.
Marketing on Social Media
The firm has four social media profiles for marketing its internal brand My Nykaa, Nykaa beauty for promoting its e-commerce platform, Nykaa fashion for promoting its e-commerce clothes shop, and Nykaa beauty book, which provides audiences with a plethora of beauty and cosmetic knowledge. The company has profiles on several social media platforms where it aggressively promotes its brand. The brand also shares content created by its influencers on its social media pages. Therefore, influencer marketing is essential for promoting Nykaa.
Nykaa has a comprehensive YouTube marketing plan. The firm likes to concentrate on giving its target clients consumable information on its Youtube channel, such as beauty, personal care, and cosmetic skills, rather than stressing product sales.
Additionally, the business occasionally uses YouTube advertising to target its customers. Because of this, Nykaa's Youtube marketing is backed by relevant advertisements and engaging content that draws in visitors.
Nykaa's content marketing is its primary source of income. The D2C beauty and fashion sector provide the audience with a choice of consumable information, which aids in their conversion into buyers.
Nykaa publishes blogs about beauty, cosmetics, and personal care on its site called "Nykaa Beauty Book." The business also creates video content, such as how-to videos for makeup and other DIY projects.
Another crucial marketing tactic Nykaa uses is event marketing, a technique it employs to find its target audience at the right time and place.
Several times, Nykaa has sponsored Femina Miss India, one of the biggest beauty pageants in India, and the association continues today.
The Red Brick Summit, the 2019 IIM Ahmedabad, and the Mumbai college carnival, Mood Indigo, are among the events and festivals Nykaa sponsors.
Business Model
Nykaa is an eCommerce brand that sells D2C consumer goods and operates using an inventory-based business strategy. The business obtains its goods directly from producers and stores them in its designated warehouses in Bangalore, Mumbai, and New Delhi. These goods may be purchased through Nykaa's three offline retail formats—Nykaa Luxe, Nykaa On Trend, and Nykaa Kiosks—or through the company's website.
The company's inventory-led business strategy has produced successful sales and excellent profit margins. Additionally, the business maintains competitive pricing practices and guarantees the items' authenticity.
Revenue Model
These are the methods by that Nykaa generates income.
The brand's primary income source comes from selling its items and those of its affiliated companies.
Message-board advertisements
The company gets a lot of traffic from its banner ads, and many visitors make purchases. Discount, commission and other income are some of the brand's other revenue streams.
Funding And Investors
Nykaa splashed the Indian stock markets with a valuation that surpassed $13 billion. Initially trading at 82 per cent, the shares of the well-known Indian cosmetics platform have since surged to approximately 96 per cent. Nykaa, which debuted on the BSE in November 2021, is currently valued at $8.3 billion, according to estimates. About $341.9 million in investment was raised by Nykaa overall. On November 26, 2020, Nykaa conducted its final hidden fundraising campaign. Lighthouse, Steadview, Sunil Kant Munjal of the Hero Group, and Fidelity Management are a few investors in Nykaa.
IPO
On October 28, 2021, Nykaa launched its initial public offering (IPO), and it served as an actual test for a contemporary Indian e-commerce firm. In just three days, it received 82X memberships. Shares of Nykaa attracted offers totalling about $32.53 billion. Shares of Nykaa are listed at a premium of around 80%.
Nykaa's initial public offering price of Rs 1125 was 77.87 per cent higher than its starting price of Rs 2001 on the BSE. However, the stock was launched at a premium of 79.38 per cent at Rs 2018 on the NSE. From October 28 to November 1, 2021, subscriptions to the Nykaa shares were accepted. Asher Grover was also embroiled in controversy over the Nykaa listing following an argumentative phone contact he had with a Kotak Mahindra bank staffer. This resulted in a massive scam involving the former founder of BharatPe and BharatPe itself.
Challenges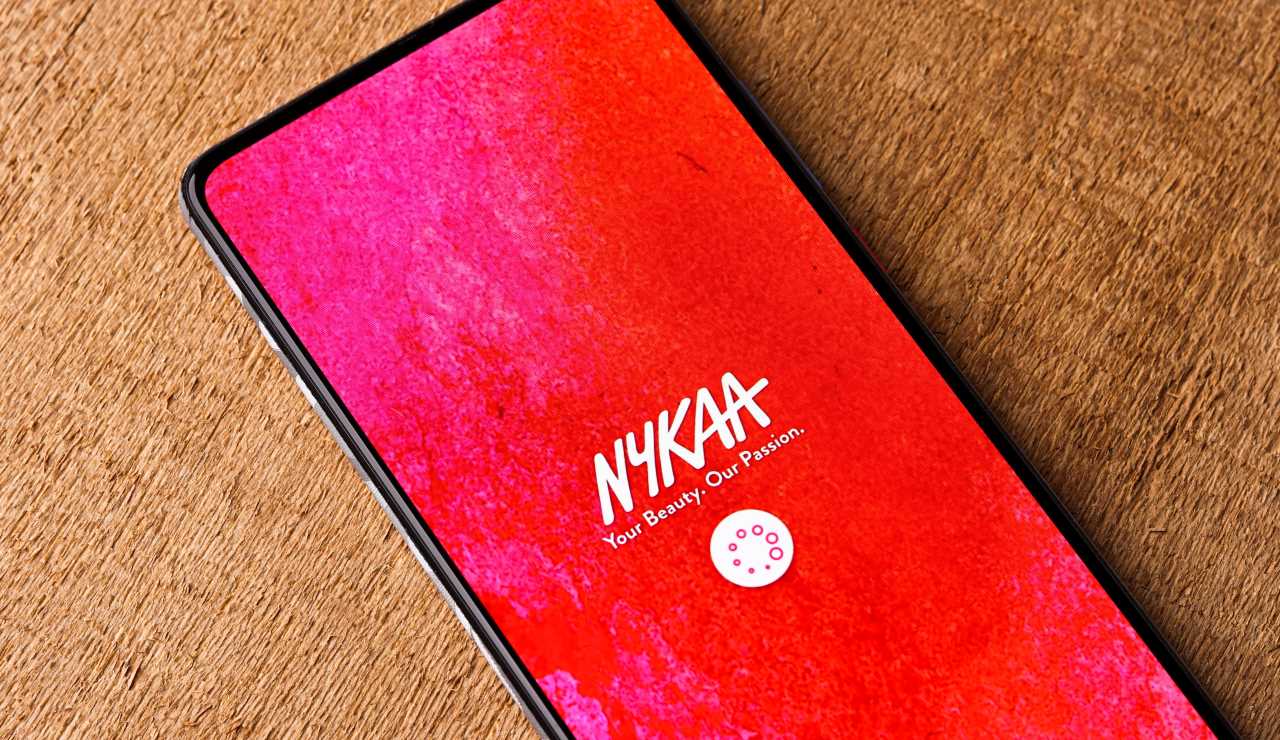 Nykaa is a late entrant in the cosmetics industry and must compete with several established brands. Some of the leading companies competing in Nykaa's market are Ajio and Myntra. Additionally, it must develop a USP in fashion.
One of Nykaa's significant problems, according to Kannan Sitaram, a Venture Partner at Fireside Venture, is to keep customers interested because if it doesn't deliver an outstanding experience, they will be dissatisfied. French cosmetics behemoth L'Oréal launched a complaint against Indian beauty startup Nykaa, claiming that Nykaa had violated copyright in a civil action filed in November 2019 at the Delhi District Court.
Nykaa was sued because the French cosmetics giant discovered similarities between parts of Nykaa's packaging and that of the Maybelline brand. Because the legal dispute would take a while to resolve, both businesses opted to end it and reach an agreement, which has since been authorized by the Delhi District Court and Delhi High Court. L'Oréal has approved the new; updated artwork Nykaa produced following the revised settlement terms.
Acquisitions
Up to this point, Nykaa has successfully purchased five businesses. On April 22, 2022, the business last purchased New Delhi-based Nudge Wellness. On the same day, it bought Kica and paid $5.45 million for an 18.5 per cent share in Earth Rhythm, a cosmetics company. On October 22, 2021, it purchased the skincare company Dot & Key, situated in Kolkata.
According to sources from June 20, 2022, Nykaa is currently in the late stages of acquiring Little Black Book. The firms had discussed the purchase for a few months and recently provided LBB with a term sheet. To keep ahead of its rivals like Purplle and horizontal markets, Nykaa is now working to encourage its products, and all of its recent acquisitions were made with the same goal in mind. Furthermore, MensXP will probably be purchased by Nykaa, according to sources.
Growth
At the moment, Nykaa claims to process 1.5+ million orders each month and has over 17 million active users. Here are some other notable brand growth indicators as of October 2021:
More than 15 million people are reportedly enrolled on Nykaa.

There are 105 of them in India.

Twenty-three warehouses are located throughout 11 Indian cities.

The business claims to provide over 4000 brands.

On Nykaa, which can be reached on its website, through its app, or at its physical locations, there are more than 3.1 million SKUs accessible.
In April 2020, the coronavirus pandemic-induced lockdown led the corporation to an up to 70% reduction in revenue. However, the company reacted fast and removed all the other non-deliverable goods while simultaneously listing all the needs to maintain them in stock. The company then started utilizing the capability of its hyperlocal distribution to advance its physical locations.
Nykaa had swiftly recovered from the harmful effects of the COVID-19 pandemic by the end of 2020, and it had already returned to more than 90% of its prior status. Consumers have moved significantly toward vital categories like personal skin and hair care goods, which has assisted the cosmetics, fashion, and beauty products companies in growing faster than its competitors after the coronavirus attack. A big part was the company's switch from an internet-centric strategy to an omnichannel retail model. All of these changed how customers saw the brand and made it possible for Nykaa to connect with audiences that it may not have otherwise been able to.
When the firm started to recover from the pandemic's impacts in October 2020, it also introduced the Nykd brand of intimate apparel. It has revisited the same area but will focus on men's undergarments and athletic apparel this time.
On July 6, 2022, Nykaa unveiled GLOOT, a brand representing the company in the underwear and athleisure sectors. This marked the company's entry into the men's innerwear market. The Nykaa parent's shares increased as soon as Nykaa announced its entry into the men's underwear and athleisure segments. On the BSE the next day, it finished 4 per cent higher at Rs 1,453.9. Male undergarments will cost as little as Rs. 499, while GLOOT athletic clothing would cost as much as Rs. 899.
Nykaa Shares and its Growth
The platform's CEO, Falguni Nayar, revealed that sales and profitability had increased. Because of this, it successfully announced its initial public offering (IPO) on October 28, 2021, with the price range for each share set at INR 1,085-1,125. In preparation for its impending IPO round, the business had requested a valuation of $7.4 billion. Nykaa submitted its Draft Red Herring Prospectus (DRHP) back in August 2021 and became a public company limited by shares on July 16, 2021.
The company's market valuation, above Rs 1 lakh crore, was Nykaa's dream start in its IPO. As of the completion of the IPO round on November 1, the firm declared that its shares were 81.78 times oversubscribed. Nykaa's value skyrocketed to around $13 billion in its first year on the Indian market.
The parent business of Nykaa, FSN E-Commerce, had a record rise in the value of its shares on the stock market on November 10, 2021, generating 96 per cent profits for the firm's investors. Shares of FSN E-Commerce, with an issue price of INR 1,125, finished at INR 2,206.70 on the BSE, a 96.15 per cent increase. However, they ended the day at INR 2,018 per unit, 96.26 per cent more expensive than the original price. Following Nykaa's record placement on the Bloomberg Billionaires Index, CEO Falguni Nayar's net worth increased to $6.5 billion.
On November 15, 2021, the parent company of Nykaa, FSN E-Commerce Ventures Ltd., announced a steep reduction in earnings of 96%, which caused a decline in its stock value. The company's increased marketing expenses in the quarter leading up to its first public offering are to blame for the decline in profitability. The firm declared a net income of Rs 1.2 crore for the three months ending in September, down from Rs 27 crore the previous year. It was reported that the 92 per cent rise in expenses led to an increase in solid sales of roughly 47%. On November 16, the company's shares dropped by 5.2 per cent after falling by about 7.3 per cent earlier in the day.
Nykaa Financials
According to Nykaa's FY22 figures, its operating income increased by 55% to Rs 3773.9 crore during the fiscal year. The gross merchandise value (GMV), which was Rs 6933.2 crore, grew by 71 per cent. Nykaa's unique transactional users increased by 64 per cent to 1.02 crore.
According to the FY22 results, you need to be aware of a few critical points concerning Nykaa's expansion.
Beauty and Personal Care Segment
This category made up 72.1% of Nykaa's GMV, or Rs 4998.7 crore, which increased by 49% yearly. The following would be a list of this segment's growth highlights:
This sector had a 34% increase in internet visitors, reaching 88 crores.

The number of Nykaa app downloads surged by 44% to 4.73 crores.

The total number of orders increased by 58 per cent to 2.7 crores.
Fashion Segment
A rise from 16.1 per cent the year before, the fashion vertical now accounts for 25.3% of the Nykaa GMV.
The GMV for the fashion sector increased by 168% in FY22 to reach Rs 1751 crore.

To get 18 lakh in FY22, the segment's yearly unique transacting clients increased by 182%.

During FY22, total orders increased twice, from 24 lakh to 52 lakh.

Also growing by 25% to Rs 3240, AOV.
Physical Stores
In addition, Nykaa's physical stores increased by 43% to 105 locations in FY22 from 73 in FY21. Additionally, Nykaa expanded into 11 additional Indian areas, bringing the total number of places where Nykaa is currently accessible in FY22 to 49.
Upcoming plans
The company desires to expand its offline market. By 2024, it wants to open 180 stores throughout India, expanding its offline evidence. Nykaa is now keen to increase the number of its fulfilment sites around the country to enhance the customer experience. Furthermore, it plans to boost its warehouse capacity by 40%.
Edited by Prakriti Arora