Trends
US inflation reached above 9%
United States inflation is at a 40-year high.
According to a government study made public on Wednesday, the rate of price growth, or inflation, reached 9.1 percent in the year leading up to June. This has been attributed to the continued high prices of food and gasoline in recent months.
Inflation will now be a top concern for many Americans, and it is likely to influence many voters in the coming midterm elections in November in the country. United States petrol prices hit a record high last month, averaging about 5 per dollar gallon. The latest data has led to predictions that the US federal reserve bank will hike interest rates once again later this month. 
Some experts believe that it is the central bank that can raise a rate hike of possibly 100 basis points this month itself. The US inflation rate is at its highest level since November 1981, having risen from 8.6 percent in May. 
The prices in the country have been rising steadily since late last year. There are many causes of inflation:
The supply chain disruption from the covid 19 pandemic

The war between Russia and Ukraine has also pushed up commodities prices globally.

Some economists also blamed US president Joe Biden's covid 19 spreading programs for worsening price hikes in the country. In total, it has deployed 5 trillion dollars worth of stimulus to shield households and businesses from the economic shock of the pandemic. 
The report also said that food and housing prices also rose in June, as did car prices. However, the rate has stabilized or slowed over the past one month. Even so, the big jump has left US president Joe Biden open to intense criticism from both the republic party and the public.
Biden, however, instead of tackling inflation as the top priority to that end, the president is in West Asia this week. He will visit Saudi Arabia on Saturday and is expected to push the oil-producing country to increase production and lower prices.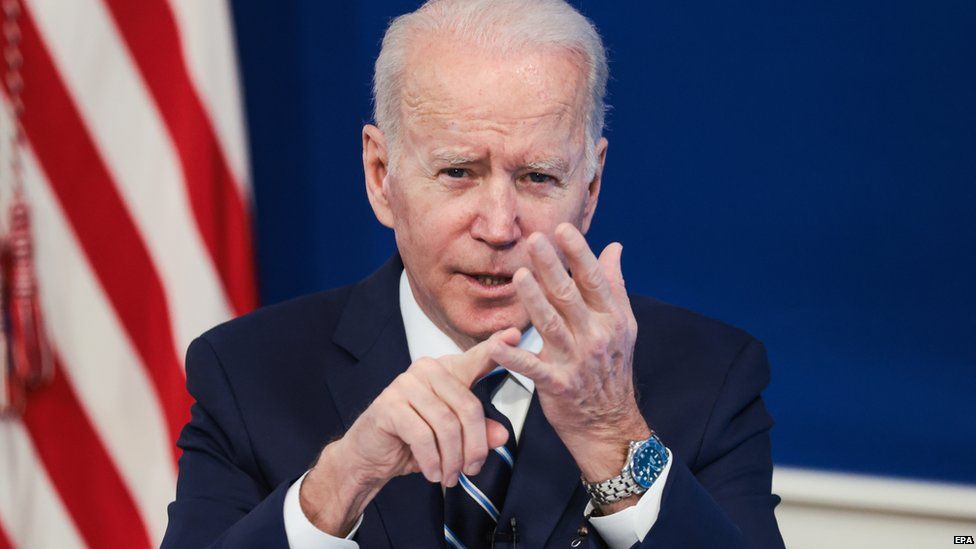 Meanwhile, the International Monetary fund (IMF) managing director has said that the global economic outflow has darkened significantly and has further warned that the situation could worsen further. The warning comes just months after the International Monetary Fund (IMF) got its global growth forecast for 2022 to 2023. 
The head of the International Monetary Fund (IMF) has said that it will downgrade its expectations for global economic growth this month from an April estimate of 3.6 percent. In fact, Canada became the latest major central bank to increase interest rates. On Wednesday, it raised its main rate from 1.5 percent to 2.5 percent. All in a bid to tackle inflation that has risen to 7.7 percent in the country as well. 
The move makes it the first G7 central bank to increase rates by 100 basis points. In this cycle, high inflation and the rising borrowing costs are stoking fears of recession by early next year. 
What Caused the hike in inflation?
When the pandemic paralyzed the economy in the spring of 2020 and lockdown kicked in, businesses closed or cut hours, and consumers stayed home as a healthy precaution, employees slashed a breathtaking 22 million jobs. Economic output plunged at a record-shattering 31 percent annual rate in 2020's April – June quarter. Everyone braced for more misery. Companies cut investment and postponed restocking, and a brutal recession ensued. 
But instead of experiencing a protracted depression, the economy unexpectedly launched a roaring recovery that was supported by massive government injections and Dead energy intervention, which included rate cuts, among other things.
The introduction of vaccines had given people the confidence to visit eateries, bars, shops, airports, and leisure venues by the spring of last year. Businesses were forced to scurry to meet demand quickly. They were unable to meet consumer demands for goods or hire employees quickly enough to fill positions.
As customers roared back, ports and freight yards couldn't handle the traffic. Global supply chains seized up. With the demand up and supplies down, the cost jumped. 
Companies discovered that they could pass along these additional expenses to consumers, many of whom had managed to accumulate savings during the pandemic, by raising prices.
Critics blamed President Joe Biden's 1.9 trillion dollar coronavirus relief program, which included cheques worth $1,400 for the majority of households, in part for heating up an already hot economy. Others claimed that the Fed kept rates around zero for an excessive amount of time, encouraging irrational spending and inflating the value of stocks, homes, and other assets.
Edited by Prakriti Arora