Trends
Top 10 Best Media Companies in India 2023
Top 10 Best Media Companies in India 2023
Today's conception of a media company is predicated on the notion that a publication or broadcaster creates, gathers, bundles, and distributes content. In this case, professionals are primarily responsible for creating the material. However, the development of best mobile technology and the widespread availability of the Internet has given consumers the ability to create their content. As a result, platform operators—companies that collect, handle, and share user-generated content—became a new type of media company.
This article outlines the features of this new method of content distribution, makes comparisons to traditional media companies, draws conclusions about the media markets, and provides a definition of the term "media company" that applies to both the offline and online worlds based on a historical overview.
You belong to the media industry if you produce material with expert editors and writers and release it regularly. The owners of periodicals and newspapers found media corporations. They create, package, and distribute the material. They occasionally make it both on paper and digitally.
However, the media sector includes creating graphics, music, and movies (any type of media content). Social media are, therefore, a component of this business.  These online forums serve to be the platforms for the distribution of user-generated material. They now face competition from publishers for consumers' attention.
What Performs a Media Organization?
Let's use publishers as an instance of a media conglomerate and focus on their operations. Publishers provide a variety of information to readers, including reviews, investigations, and breaking news. Sports, business, economics, health, and other subjects are all covered by some media. Others focus their publications on a single specialized niche.
Publishers post their content online in addition to in print. They have additional options to engage people, thanks to websites. Media companies produce video and audio content in addition to text and images. They can engage with their audiences in additional ways by using sites like YouTube.
What distinguishes online media companies from e-commerce businesses?
Today, every business needs to produce media material in order to expand its influence. The following are the primary distinctions between an online media conglomerate and an e-commerce company:
how big the target market is

how website visitors are interacted with

what generates revenue
A media company approaches creating a sales pipeline differently than an e-commerce website does. A commercial solicits sales by displaying products to visitors. Content is the main "product" of online media. For publishers, value is created by content and readers. A media website's ratings increase with the number of visitors it receives. More well-known media companies have more possibilities to partner with marketers. Consequently, they have more possible sources of income.
In India, the entertainment and media sector is flourishing. In fact, it is in the nation's most well-liked and lucrative industries. In India, media and entertainment encompass more than just television programs and soap operas. Theater, newspapers, and other sectors are expanding rapidly. To ensure that there is always entertainment available in India, many political parties contribute to the development of the media.
1. PVR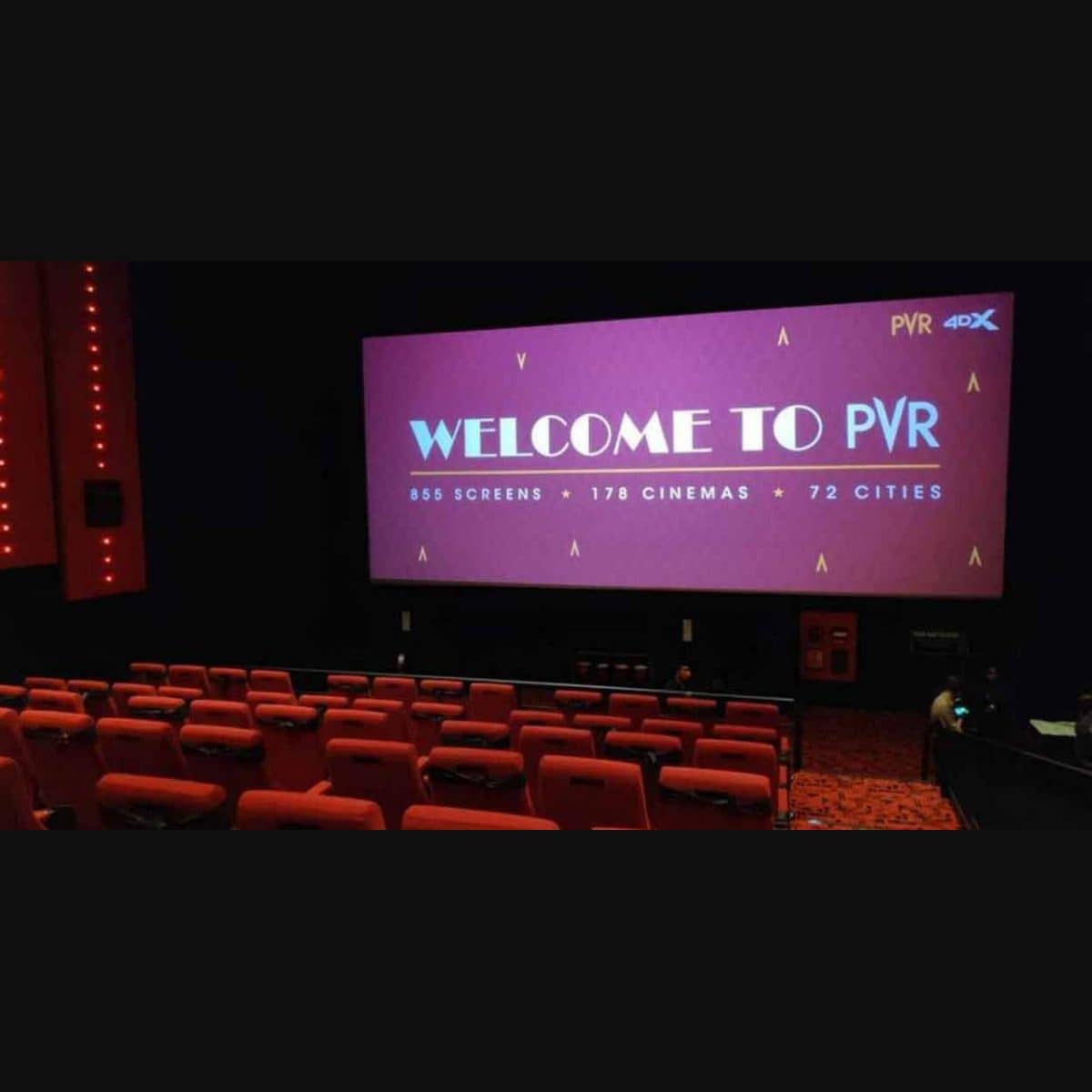 PVR is the largest provider of movies and entertainment. Mr. Ajay Bijli serves because of the industry's chairman and M.D. In 1997, it got going through a partnership with Village Roadshow Limited. Priya Expos Private Limited was its original name. The largest network of movie theatres in the country, with 121 locations spread over about 47 cities and more than 530 screens.
2. SUN TV NETWORK LIMITED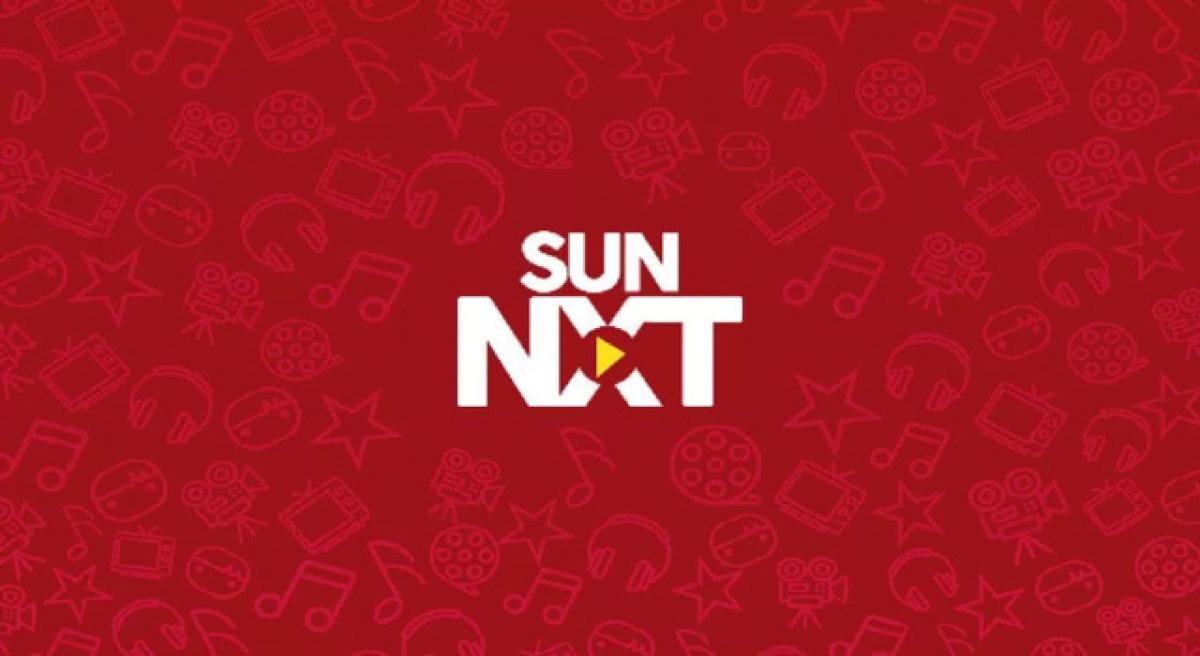 Sun T.V. Network Company carries out broadcasting operations. The media and entertainment sector is how the business is run. India is one of its geographical segments, in others. It produces and distributes sky tv and radio content in the indigenous tongues of South India. For viewers in India, Sri Lanka, Malaysia, Malaysia, the U.k., Europe, the Mideast, the U.s., Australia, South Africa, and Canada, it broadcasts television stations in roughly four South Indian languages. The Sun T.V. channel is run by it. Udaya T.V., Surya T.V., and Gemini T.V. are some of its other satellite networks. It engages in the business of F.M. radio transmission in Tirunelveli, Coimbatore, and Chennai.
Additionally, it has permission to run Sun Risers Hyderabad, a team in the Indian Premier League. It is present in many different genres, including entertainment, films, music, news, children's programming, action, and life.
3. DISH TV INDIA LIMITED
Direct-to-house (D.T.H.) and teleportation services are the focus of Dish TV India Limited. D.T.H. and teleport services, and infra support services, are in the company's segments. Additionally, it broadcasts content from other satellite-based communications activities. DishHD+ with Camcorder, Dish+, DishFlix, and dish on wheels are some of its products. It provides a variety of set-top boxes, including digital set-top boxes that let users record their preferred shows and DISH HD+ with recorders, which provide high-definition transmissions to picture quality and the ability to pause, record, and fast-forward live television.
It provides active services, movie-on-demand, multilingual, and mini plex services. Its services that are currently in use include music, gaming, and jobs. Customers can watch its programming in a variety of languages, including Hindi, Karnataka, Telugu, Marathi, Gujarati, Bengali, and Urdu, thanks to its multilingual offerings. It also provides services for do-it-yourselfers.
4. T.V. 18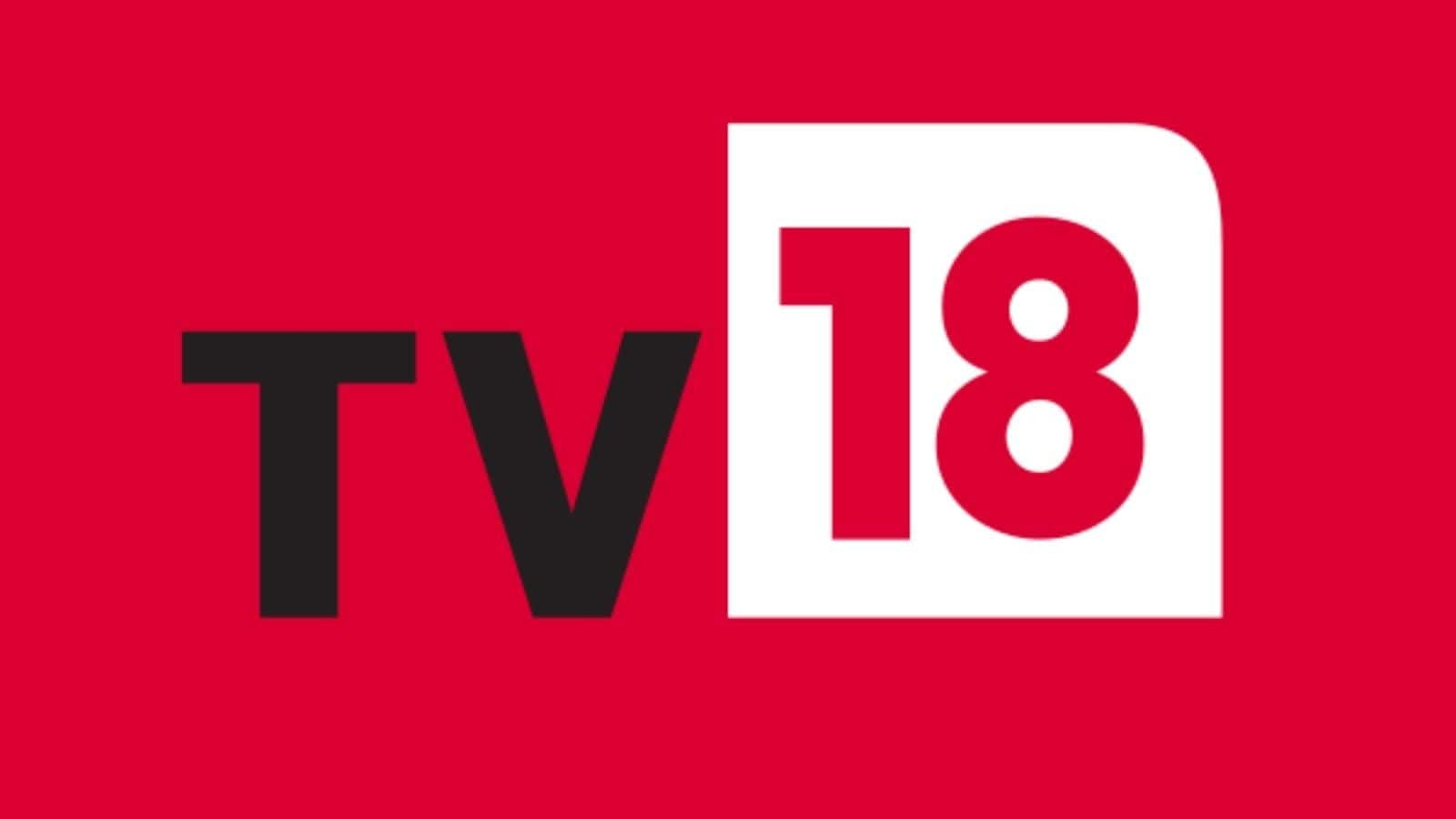 Mumbai-based TV 18 was created through a partnership between Channel 18 and N.B.C. Universal. Ten regional networks, including Colors and ETV, which contain approximately five regional entertainment channels, are available on the online media and leisure platform. Subsidiaries include IBN Lokmat News Pvt . ltd., Viacom 18, and others. Raghav Bahl founded the company in 1996. Together, N.B.C. Worldwide and Network 18 created T.V. 18, which is headquartered in Mumbai, India.
Ten regional networks, including ETV and the colors brand, which comprises roughly five regional entertainment channels, are listed under its name. N.B.C. Universal networks, including CNBC-TV18, CNBC Awaaz, and CNBC-TV18 Prime H.D., are managed by TV18 again for the Indian market. Through a joint venture, it manages the History Channel and A+E networks in different Indian languages.
N.B.C. Universal networks like the CNBC-TV 18 Premier HD, CNBC Awaaz, and CNBC TV18 are managed by TV18 for the Indian market. Last but not least, the business runs the History Channel in partnership with A+E networks in a variety of languages across the country.
Associated company: Reliance Industries Limited. One of India's top media and entertainment businesses in 2021 is this one.
5. HT India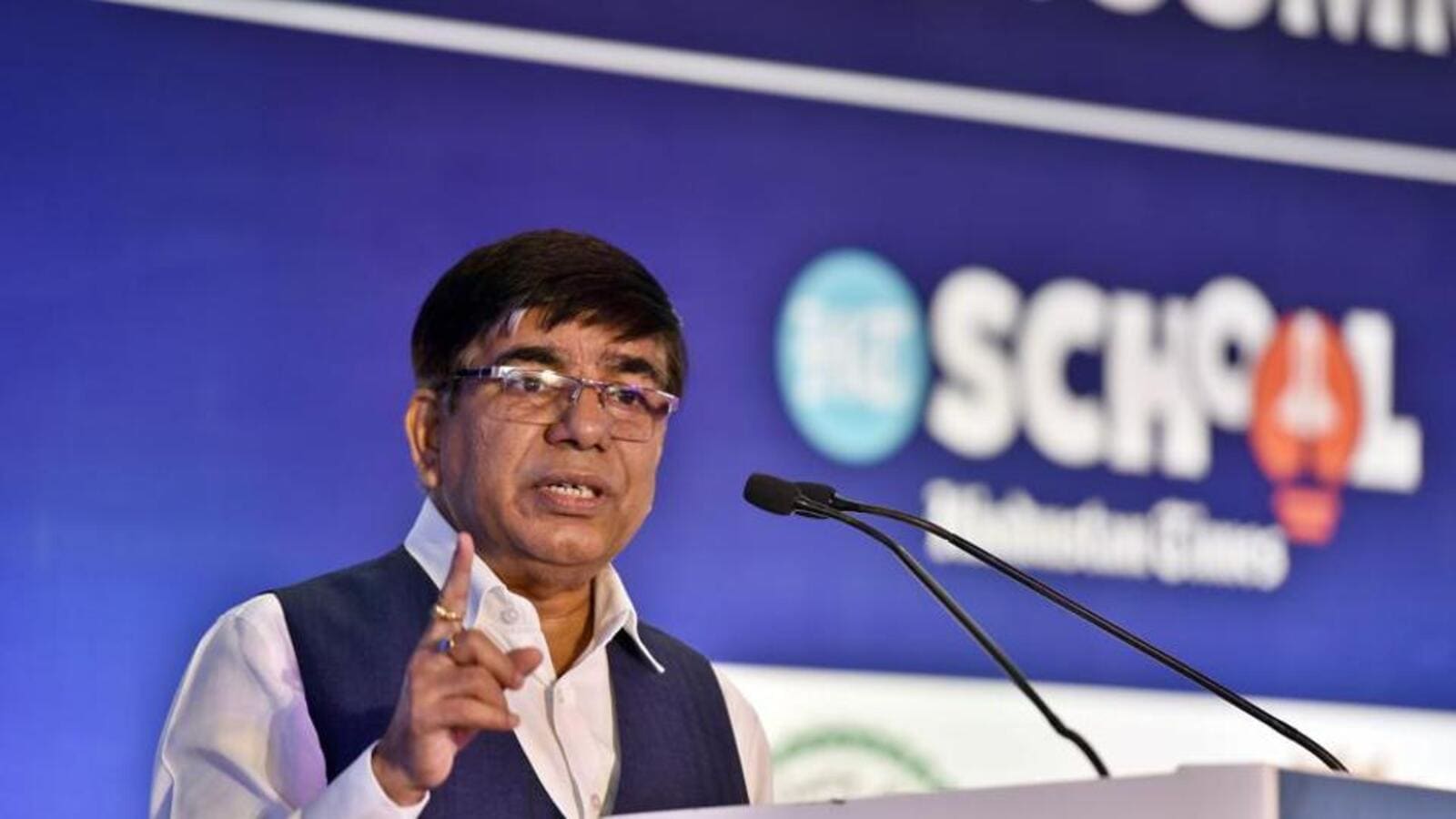 Hindustan Times, the nation's premier newspaper, was founded by Mahatma Gandhi at the beginning of 1924. It has grown to become one of India's leading media and entertainment enterprises. Nearly 3.7 million people in India choose H.T. as their daily source of information organization, amusement, news, and insight. The most prominent media organization in India.
The Hindustan Times was the name under which it was launched in 1922; five years later, it was renamed to Hindustan Times Ltd. In addition to being in the mainstream media, it operates a number of other websites, including Shine.com, Livemint.com for business, Desimartini.com for entertainment, and Hindustan Times.com for business. It contains 19 printing facilities with a maximum hourly output of 1.5 million copies.
The business operates 19 printing facilities with a maximum hourly capacity of 1.5 million copies. In addition to working in mainstream media, the firm also uses a number of other websites, including Livemint.com, Shine.com, and Hidustantimes.com (an employment portal) (business).
6. Cinevistas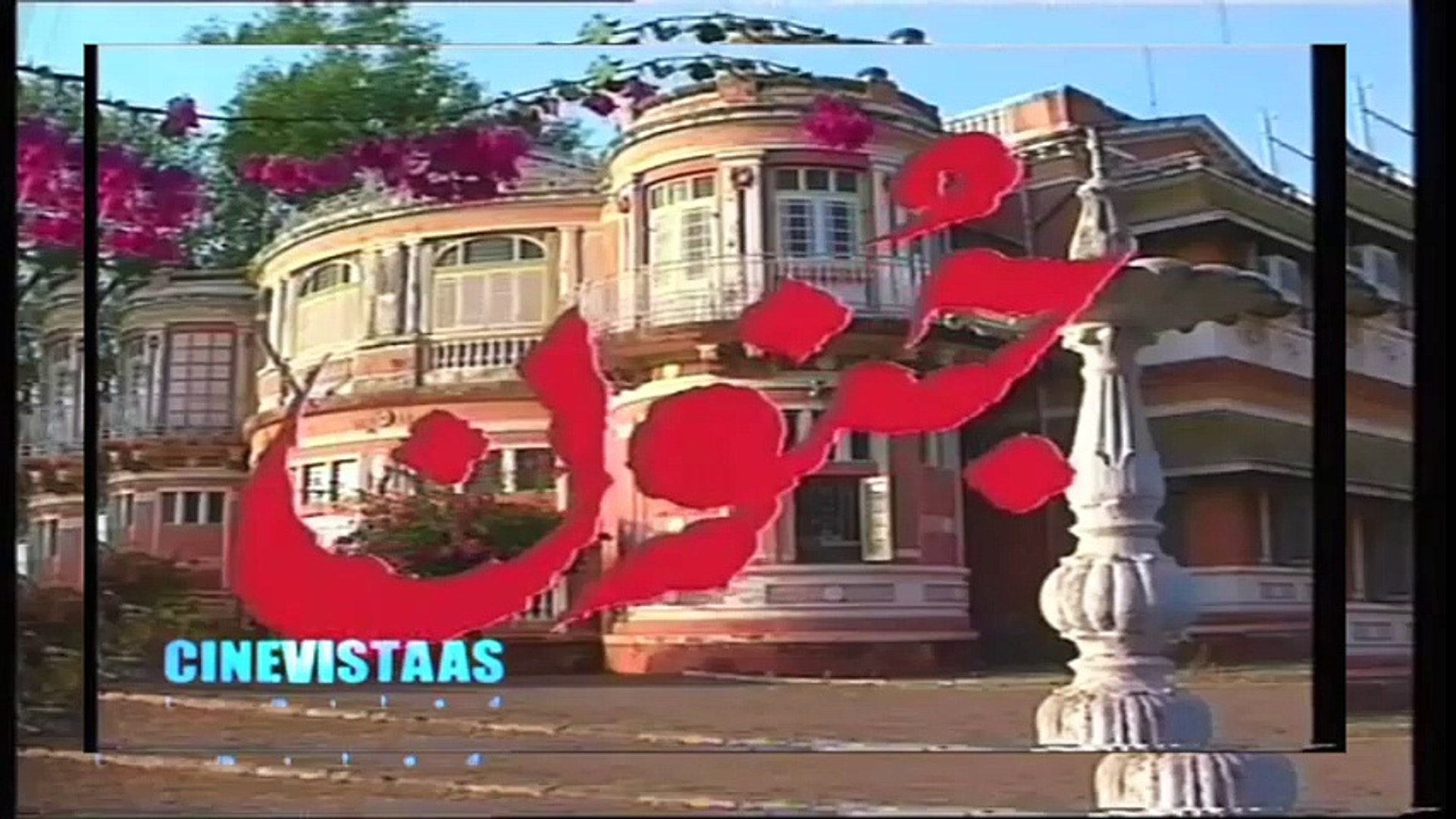 This entertainment and media company is a pioneer in India's entertainment sector. The business, which is almost 23 years old, enjoys popularity across numerous media and entertainment sectors. The company owns and produces more than 3000 tv hours, with 10 hours of content each week on networks like T.v, MTV, Desert One, and many others.
Technology's rapid advancement has made the entertainment and media sectors experience-driven industries. Companies in the media and entertainment industry can be divided into many different categories, and they are all frantically trying to meet the demands of the young, affluent middle class.
India has always been at the forefront of mobile phone adoption. Stations are testing out cutting-edge delivery methods and multifunctional channels. The media industry in India seems to be strong and prosperous, with a tonne of possibilities for growth. Thus, the following are India's Top 10 Online Entertainment and Media Companies: Updated in 2021
7. Tata Sky
T.F.C.F. Corporation has a joint venture called Tata Sky Limited (formerly known to be the Twenty-First Century Fox, Inc.). Tata Sky, which offers pay tv and over-the-top (O.T.T.) services, is India's leading platform for content delivery. After being founded in 2001, it started operating in 2006. Tata Sky was the first to provide many goods and services that completely changed how customers watched television by enabling them to get the most palatable programming on any device, at any time, on any screen, and from anywhere.
Tata Sky was the first to offer configurable package options, ad-free channel selection, interactive features like a Hindi programming guide, a V.O.D. and D.I.Y. movie library, and more. Most channels and platform services, including films, news, entertainment, and sports, are provided by Tata Sky.
The Tata Sky Mobile Application allows subscribers to watch live T.V. just as they would on their televisions, and other features like On-Demand with more than 5000 titles, Virtual Record to set the S.T.B.'s recording even when they aren't at home or close to it, and Transfer to install and view the subject matter from the S.T.B.
Tata Sky was a leading company with a substantial market share in the broad set box sector. Over 4 lakh sites and a net of 19 million are currently available with Tata Sky in India.
8. Amar Ujala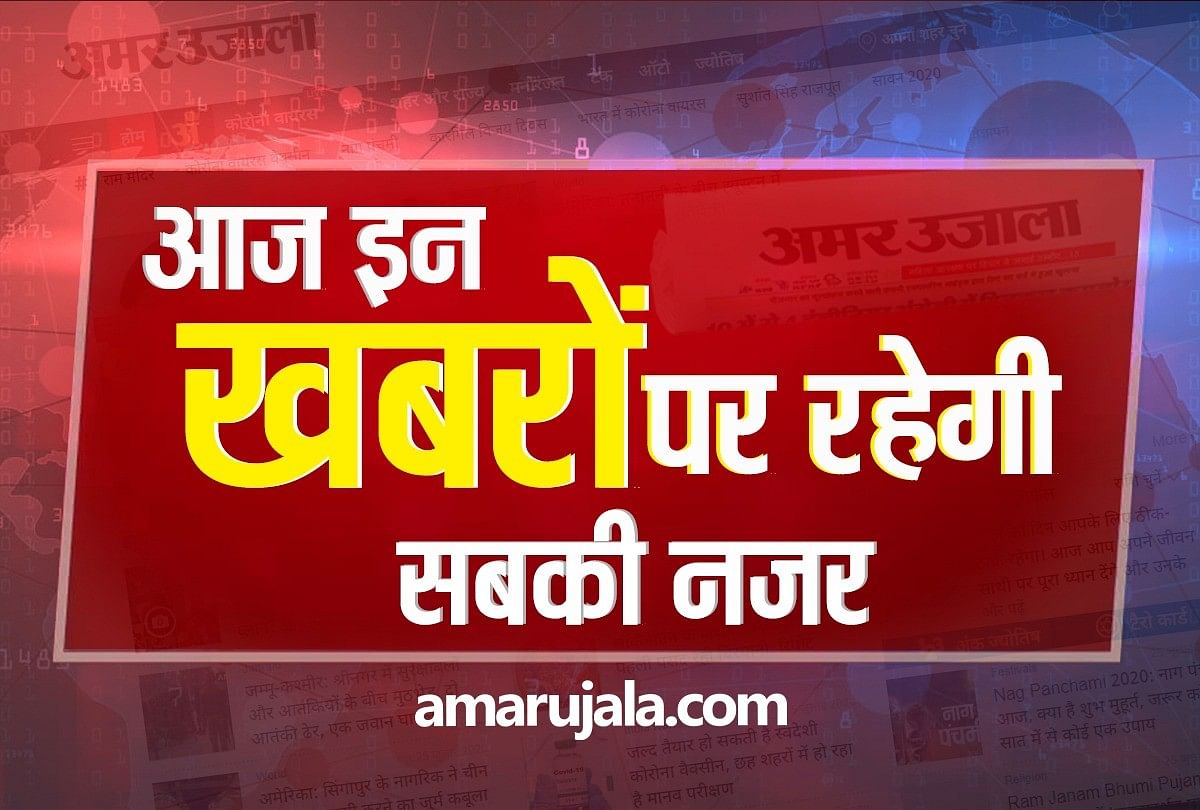 A daily newspaper in Hindi has been produced in India since 1948. Its 21 editions in six states and two union territories cover one hundred eighty districts. Two million copies are thought to have been distributed. With 46.094 million readers, The 2017 Indian Reader base Surveys have the fourth-highest daily readership in Indian newspapers. The current A.B.C. study indicates that 26 lakh copies are sold daily.
Amar Ujala was founded in Agra in 1948. In 1994, Amar Ujala and then another Hindi daily in Uttar Pradesh shared almost 70% of the Hindi paper market. Five editions of Amar Ujala were released, and 4.5 lakh copies were sold.
Every day, Amar Ujala publishes an 18–24 page issue with colourful, engaging pages. In addition to the core newspaper and city-focused pull-outs, Amar Ujala offers many specialized supplements focusing on subjects including employment and careers, sports, ladies, and numerous others. Every Saturday in all of its editions, Amar Ujala's "Manoranjan" is a four-page monthly entertainment feature.
A 16-page weekly publication called "Rupayan" is published every Friday. The supplement includes content geared toward women in all 19 issues, including articles on food, style, beauty, home decor, and more.
9. Real Image Multimedia Technologies Pvt.
It represents several international providers of entertainment technology in India, including Front Porch Digital, Orad Hi-Tech Systems Ltd, Digital Vision, and Avid Technology Inc. The technical staff, which has years of experience and a major presence in the music industry, including feature films, television, production companies, and documentary makers, is the foundation of after-sales service. The team's over 200 years of collective experience ensures that members don't function independently but together as a whole.
A team built from the ground up to respond to the most recent scientific advancements in digital processes for the film [Non-Linear Editing and Theater Sound] has grown from years of solid skill and knowledge. The pre-sales enthusiasm is guaranteed to be maintained as a duty after the sale, thanks to the branding as a tech marketing team. And as a result, we have a history of 100% repeat business.
10. Times of India
It is the top-selling English-language daily in the world and the third-largest newspaper by circulation in India. The second-oldest Indian paper in print and the oldest English-language daily in India, with the first edition coming out in 1838. It is referred to as "The Old Lady of Bori Bunder" and is a "newspaper of record" in India.
The Times of India was described as "the premier journal in Asia" by Governor of India Lord Curzon at the turn of the 20th century. The B.B.C. named The Times of India one of the world's top six newspapers in 1991. It is owned and published by the Sahu Jain family's Bennett, Coleman & Company Ltd (B.C.C.L.).
In the Brand Trust Index India 2019 study, The Times of India was voted the most reputable English newspaper. According to research, The Times of India is India's dependable news outlet. The Times of India generated $1.4B in revenue as of January 2022.
The media sector in India
A component of the Indian economy that is growing quickly is the media sector. The industry is at an all-time high, supported by increasing consumer demand and higher advertising earnings. Over the past ten years, extensive digitization and rising internet usage have contributed to the expansion of the media sector.
According to estimates, the Indian advertising sector is Asia's second-fastest-growing advertising market, behind China. Currently, advertising income makes up roughly 0.38 percent of India's G.D.P. The media sector has been expanding at a CAGR of 10.90% since FY17-18, and by F.Y. 2023, it is expected to increase at a CAGR of 13.10% and reach INR 2,660.20 billion (US$ 39.68 billion). That is a substantial increase from its FY18 valuation of INR 1,436.00 billion (US$ 22.28 billion).
India's media consumption increased at a CAGR of 9% between 2012 and 2018, which is over nine times faster than the U.S. and twice as fast as China. When directly and indirectly employment is taken into account, the industry employed 3.5–4 million people in 2017.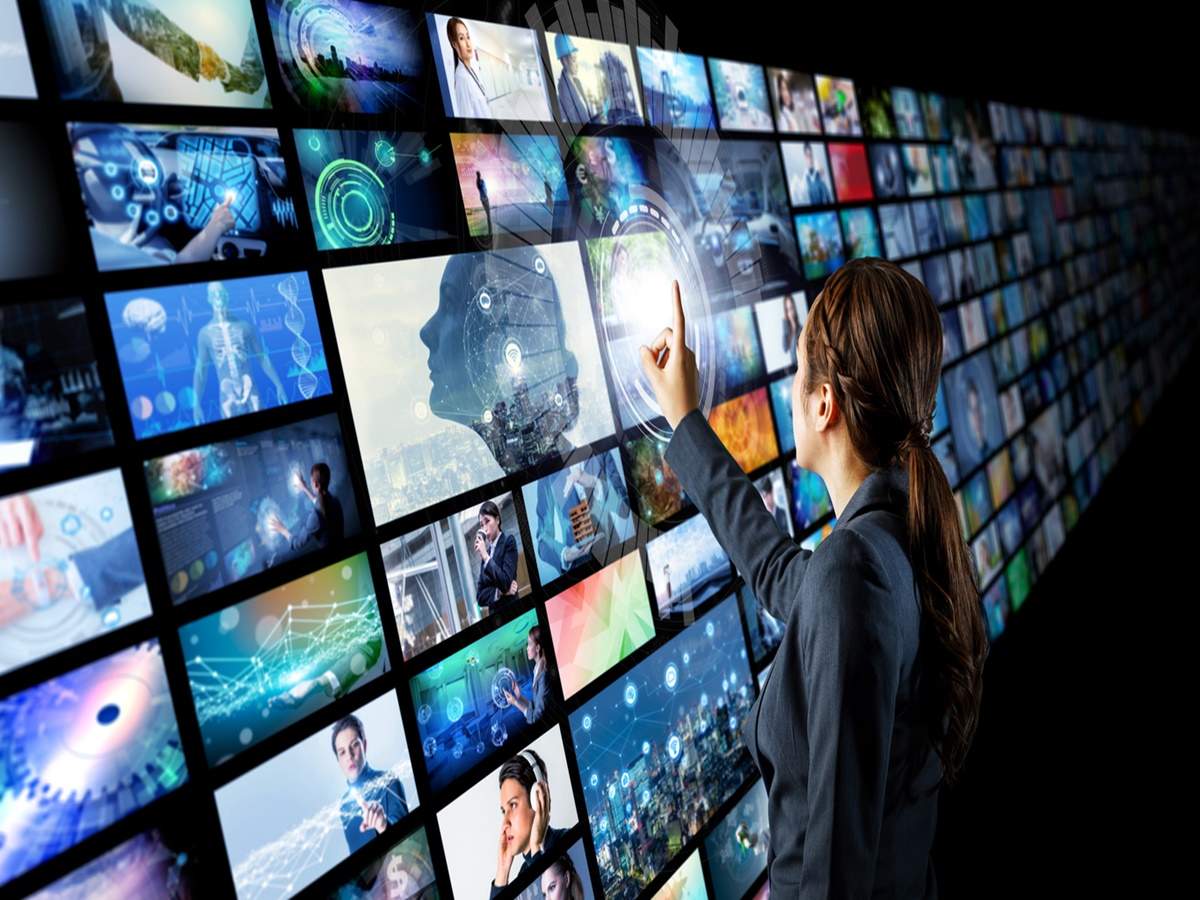 In FY23, it is expected that advertising-related revenue will total INR 1,232.70 trillion ($18.39 trillion). In FY18, it was INR 608.30 billion ($9.44 billion).
Starting A Media Company
Launching a media conglomerate that stands out in a sea of content is difficult, so it's a challenge. There is no shortage of outlets or creators. The bright side of the tale, though, is that information is now worth far more than ever, and the big platforms further increase the advantage. If you want to create a media company, you should be aware of the following important information.
Be aware of your audience. Knowing who and why you are focusing on is essential. • You need to be aware of the crowd's passion, opinions on various topics, and the subjects that elicit strong feelings.

Recognize your worth. Determine what makes you and your business special. Communicate that idea to your audience. Your services should embody your main principles. Strive for success and tell others about it. Large-scale projects draw attention. Raising your stakes involves staying in the headlines.
Provide a membership-based model. A crowd that believes you are speaking for them should be on your side. Get them engaged in equity crowdfunding or editorial policies. Offer them memberships to make customers a member of your business.

To bring high-value advertisements to your audience, use third-party services. You are now aware of the goods that your target market enjoys and seeks to purchase. Work together with a native advertising company from a third party to have it produce content for you while you are paid to host it.

Make use of affiliate promotion. Direct your audience to purchase a person's good or service by using an exclusive "affiliate link" when you are promoting their goods or services. An amazing approach to making money is through affiliate marketing.

Create an account on YouTube. Your article can be converted into a video. Promote your video material on websites that host videos, such as YouTube. Give YouTube some time before expecting to become rich. You will make money and gain notoriety as more people find your videos.

Make sure your material is explicit and relevant. You won't go far with cringeworthy content. As soon as you start sacrificing quality, your audience will depart. Give readers a good reason to read your next post.
Getting Registered and Licensed
1. A one-person business with uncapped liabilities.
Opening a current checking account and completing your service tax register are the two most straightforward steps to take when starting a business. For startups with few resources, sole proprietorship is preferred.
2. Business partnership.
At least two people must find a partnership firm. A registered partnership deed, an active bank account, and service tax registration are required. A partnership is acceptable when the partners share a common purpose and are willing to split earnings.
3. Private limited business.
A private limited corporation requires a minimum expenditure of INR 1 lakh and at least two directors. It works best for entrepreneurs looking for investment capital.
4. Limited liability company
It is a member firm and a private limited corporation combined. You require a minimum of two partners. A limited membership has more contract requirements than a regular partnership business. When your cost is under INR 10,000, and you wish to take advantage of setting up a firm, this configuration is suitable.
5. A one-person business.
Although there is just one person involved, it is comparable to a privately owned corporation.
edited and proofread by nikita sharma