Trends
Top 10 Best Biotech Manufacturing companies in India 2023
Top 10 Best Biotech Manufacturing companies in India 2023
Biotech Companies are those whose goods or services are produced, designed, or provided primarily using biotechnology processes. The primary industries that biotech businesses work in are medical, heavy industry, agriculture, crop production, and non-food uses of crops. For instance, bioleaching in the mining industry makes use of naturally occurring microorganisms. Four groups—each with a different color—are designated biotech manufacturing fields in India.
Businesses use red biotechnology in medical procedures, including the creation of medicines and gene treatments. While green technology is utilized in agricultural processes, white biotech is used in manufacturing applications. Marine applications are issued by blue biotechnology.
All biotechnology products are everyday items like wine and beer, laundry detergent, and everything made of plastic. Since the beginning, humans have used biotechnology to raise dogs and enhance their harvests.
However, in the contemporary financial world, businesses involved in biotechnology make up a sector of the economy referred to as "biotech." Although they work on various commercial items, these businesses mainly concentrate on medicinal or agricultural uses.
Biotechnology companies use living creatures to produce goods or find solutions to issues. The industry has advanced thanks to the detection and sourcing of DNA significantly. Companies in this industry have invented ethanol-like biofuels, pest-resistant crops, and gene cloning.
Both biotechnology and pharmaceutical businesses create medicines, although those made by the former are derived from biological things, whereas those created by the latter often have a chemical basis.
KEY LESSONS
Companies that specialize in biotechnology (biotech) obtain their products by harvesting or modifying living things.

Pharmaceutical businesses use synthetic methods and ingredients to make medicines.

Despite having comparable risk characteristics, both are significant industry sectors in the investment world.
As was already said, biotech has a wide range of applications to address problems in numerous industries. Based on the solutions biotech businesses want to develop, different categories can be used to characterize the needs, skills, and ethical considerations involved in each application.
Biotechnology in Red
Red biotech encompasses all procedures involved in investigating and developing pharmaceutical and veterinary goods, including molecular diagnostic methods, vaccinations, and antibiotics. To investigate the root causes of disease and create prospective treatments, genetically engineered techniques are being used.
Biotechnology in yellow
The Yellow Biotechnology category includes all biotech businesses and goods connected to food production. One of the most well-known examples of Yellow biotech is the fermentation process, in which microbes or other microbes break down the material and alter their chemical composition.
Biotechnology in White
White biotech is a term used to describe biotech techniques applied in industrial manufacturing with the goal of changing chemical compositions to lessen several problems that have existed since the beginning of the Industrial Revolution. By enabling more energy-efficient manufacturing processes, white biotechnology attempts to reduce resource and product consumption during production, lowering pollution to counteract the escalating climate catastrophe.
Sustainable Biotechnology
Green biotechnology, as opposed to transgenics, or genetic alteration, is entirely focused on the development of novel plant types for particular applications, such as the manufacturing of biocontrol agents and biofertilizers. These biotechnologists splice one or more genes into an animal to address specific shortcomings in a plant. Genes from the same animal or different species can result in better habitats and more resources that are available for harvesting.
Black Biotechnology
Grey biotechnology is the practice of introducing altered or unmodified seedlings and microbes into particular contexts to remove carbon atoms, metals, and other pollutants or pollutants while enhancing biodiversity. Green biotechnology emphasizes the introduction of genes into plants for a variety of uses. Combining green and grey diversity can cause significant changes in ecosystems on the verge of disintegrating.
Biotechnology in Blue
The term "blue biotechnology" describes the utilization and utilization of marine resources to produce goods advantageous to numerous businesses. Blue biotechnology offers the most variety of biodiversity due to the predominance of water on planet Earth, and thus, the most significant overall opportunity for future biotech breakthroughs across industries.
 Blue Biotechnology has significantly improved the quality of life, from sustainable fuels to vitamin manufacturing. Transgenic fish, plants, and microorganisms can reduce pollution, increase resource abundance, and enhance our understanding of many uncharted parts of the earth. Transgenic fish, plants, and microorganisms can be introduced into marine ecosystems.
Several biotech business examples
The COVID-19 pandemic made a number of biotech businesses famous. Moderna (NASDAQ: MRNA) and Biogen Pharmaceutical (NASDAQ: REGN) are particularly noteworthy.
Moderna created the mRNA-1273 COVID-19 vaccine (later marketed under the brand name Spikevax). This vaccine stimulates the body to develop proteins like the spike protein seen on the exterior of the new coronavirus SARS-CoV-2 using messenger RNA (mRNA). Following that, the body creates antibodies that can combat the coronavirus.
Pharmaceutical company examples
The term "big pharma" is frequently used for substantial pharmaceutical corporations. Pfizer (NYSE: PFE) and Johnson & Johnson (NYSE: JNJ) are two of the most giant big pharma corporations in existence today.
Pharmaceuticals are not Johnson & Johnson's only area of expertise. The multibillion-dollar medical device company and a sizable consumer health division that belong to the healthcare behemoth are also among its assets. However, J&J's pharmaceutical division generates the most revenue.
Stelara is a medication for autoimmune diseases. Darzalex and Imbruvica, medications for blood cancer, and Invega Trenza/Trevicta, an antipsychotic medication, are the company's best-selling pharmaceutical items. Johnson & Johnson's product selection also includes a lengthy list of additional medications.
These days, Paxlovid, an oral treatment, and the COVID-19 vaccination, Comirnaty are possibly Pfizer's best-known products. The corporation continues to make billions in sales from both items.
The ten best biotech production businesses that have been effectively serving their customers are listed below.
1. Serum Institute of India Private Limited
The top biotechnology business in India, Serum Institute of India, produces highly specialized vaccines and other life-saving biologicals employing cutting-edge genetic and cell-based technologies, antisera, and other areas of medicine.
By producing and selling more than 1.5 billion vaccines worldwide, Serum Institutes of India Pvt. Ltd. has surpassed all other manufacturers of vaccines. This includes vaccinations for polio, diphtheria, tetanus, coughs, hib, BCG, r-hepatitis B, rubella, mumps, and rubella. According to estimates, Serum Institute-produced vaccines are given to at least 65% of youngsters worldwide. Millions of lives have been saved worldwide thanks to vaccines produced by the Serum Institute, which are approved by the World Health Organization. in Geneva and utilized in about 170 nations' national immunization programs.
Dr. Cyrus Poonawalla established the Serum Institute of India in 1966 with the mission of producing expensively imported, life-saving immuno-biologicals in low supply in the nation.
The nation eventually became self-sufficient in tetanus anti-toxin and pro venom serum, followed by the DTP (Diphtheria, Tetanus, and Pertussis) collective of vaccines, and then later on the MMR (Measles, Mumps, and Rubella) group of flu shots. Subsequently, a number of life-saving biologicals were produced at prices that were accessible to the average person and
2. Panacea Biotec Limited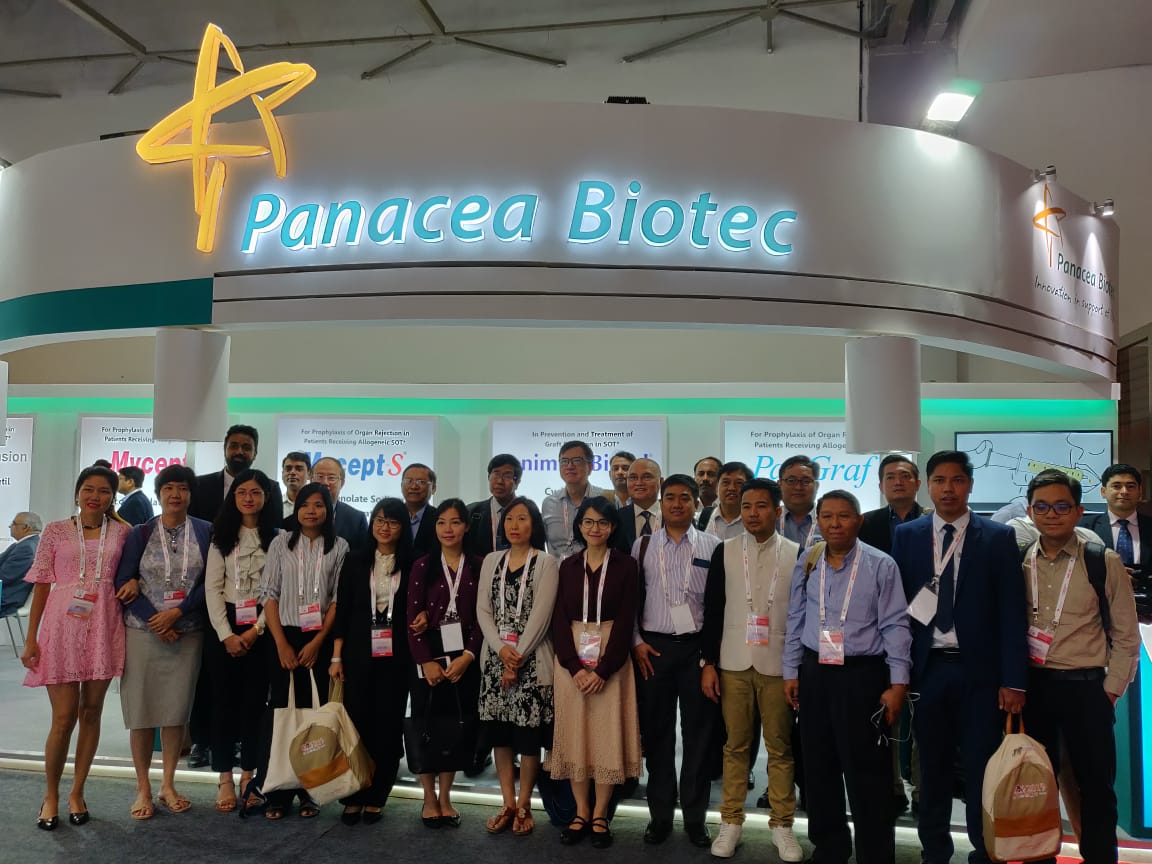 Panacea Biotec is a biotechnology firm focused on innovation that develops, produces, sells, distributes, and markets pharmaceuticals, vaccines, and biosimilars.
Panacea Biotec was founded in 1984 as Panacea Drugs Private Limited with the goal of making innovative products accessible and affordable to the general public. In September 1995, it became publicly traded on the Indian National Stock Exchanges under Panacea Biotec Ltd.
Panacea Biotec is going through a period of expansion in every area of our business, from advanced designs to customers in the market, from producing to regulatory approvals, and this is helping us lay the groundwork for achieving our goal of becoming the biggest, best-known, and most praised biotechnology company around the world by 2020.
One of the leading vaccine manufacturers in India, Panacea Biotec, has received praise from UN health organizations for its support of the effort to eradicate polio by providing millions of doses of WHO-qualified polio vaccine. After completing the entire oral polio vaccination series (tOPV, mOPV1, mOPV3 & bOPV).
3. SIRO Clinpharm
The company was founded in 1996 by its current chairman, Dr. Gautam Daftary, and has its corporate headquarters in Thane, India. The business has been advancing with the goal of becoming the top producer in the country. Its new findings have also enabled the top-of-the-list desire to be quickly realized. In addition to working in the biotechnology industry, the company has extended its roots into India's drug development industry.
4. Biocon Limited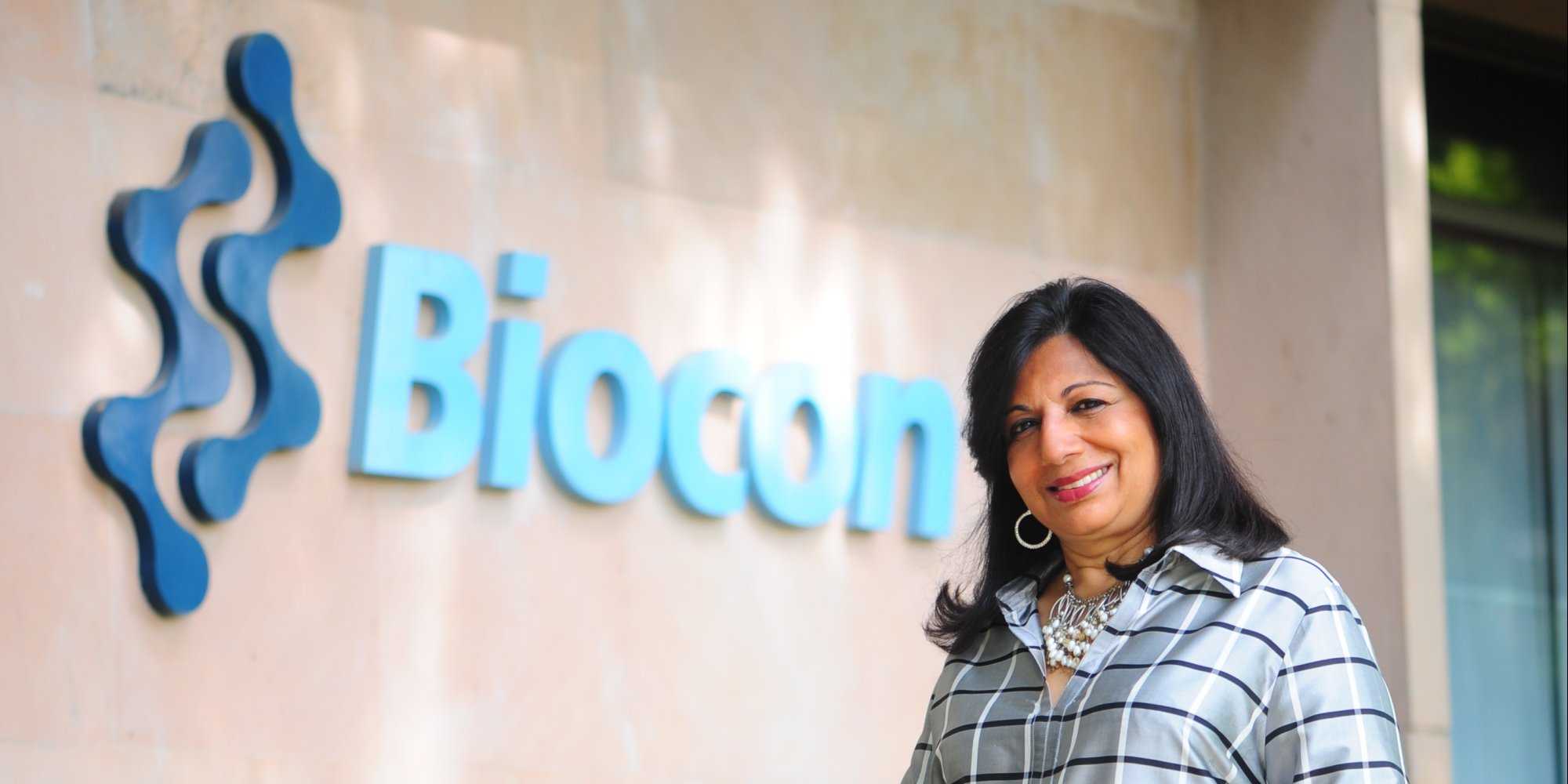 One of the most notable businesses in the sector at the moment is a private organization founded in 1978 with company offices in Bangalore, India. The business has outstanding research and development capabilities. With the aid of its talented scientists, who strive to provide the most satisfactory answer for a variety of prevalent disorders, Biocon has also been successful in developing medications for many ailments. People all around the country have trusted the business, placing it in the top two or three in the sector.
5. Wockhardt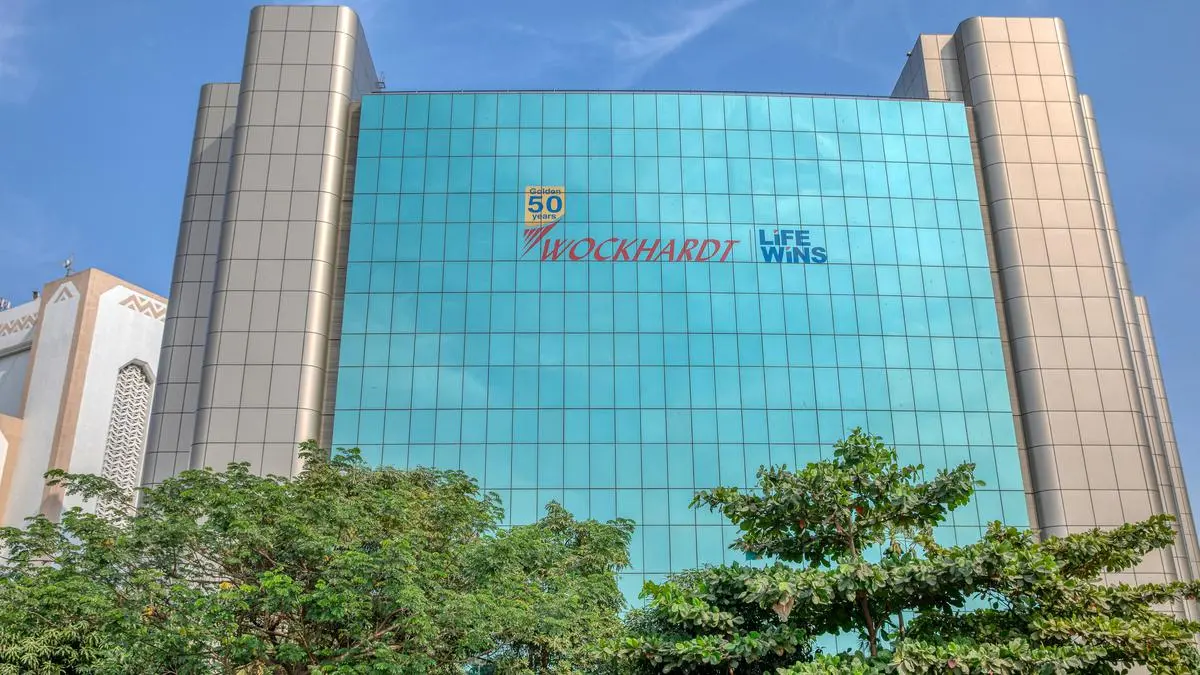 With its corporate headquarters in Mumbai, Maharashtra, Wockhardt was established in 1967. Pharmaceutical ingredients, pharmaceutical formulations, and biopharmaceutical formulations make up Wockhardt's premium line of goods. Wockhardt offers its services and goods in more than 15 different nations. Nearly 8,000 individuals work for the organization globally.
Wockhardt Ltd was founded in 1960 with a corporate headquarters in Mumbai, India. With 76% of revenue coming from sales, the company, which was started entirely privately by its creators in the US and the EU, has also managed to capture the Indian market successfully. To rise further on the list of top biotechnology businesses, the company plans to give its rivals a stiff fight in the upcoming years.
6. Novozymes
Novozymes is a 2000-founded Danish biotechnology business with headquarters in Copenhagen, Denmark. Novozymes sells its pharmaceutical goods to several nations, including Argentina, Brazil, Canada, China, the U.s., the U.k., and many more. Novozymes produces and sells a wide range of goods, including biological enzymes and additives for the bioenergy, food, beverage, and pharmaceutical industries.
The core of Novozymes' strategy is our singular capacity to use biotechnology to spur growth for clients, investors, the global economy, and our business. One of the world's biggest problems today is sustainable growth, and we are here to respond with the strength of biology and science. shared universe
7. Indian Immunologicals Limited
The National Dairy Development Council launched Indian Immunologicals Limited in 1982, a leading Indian biotechnology enterprise (NDDB). Hyderabad, Rajkot, and Ooty it has industrial facilities and biotechnology labs. For producing vaccinations against foot-and-mouth infections such as bacterial illnesses, rabies, hepatitis, canine vaccinations, hepatitis, DPT, and MMR, Indian Immunologicals Limited is recognized. The organization, which has Dr. Amrita Patel as its chairperson, was founded in 1982 and is based in Hyderabad, India.
The National Dairy Board (NDDB), which established the business, made sure it could meet the demands and expectations of its customers.
8. Shantha Biotechnics Limited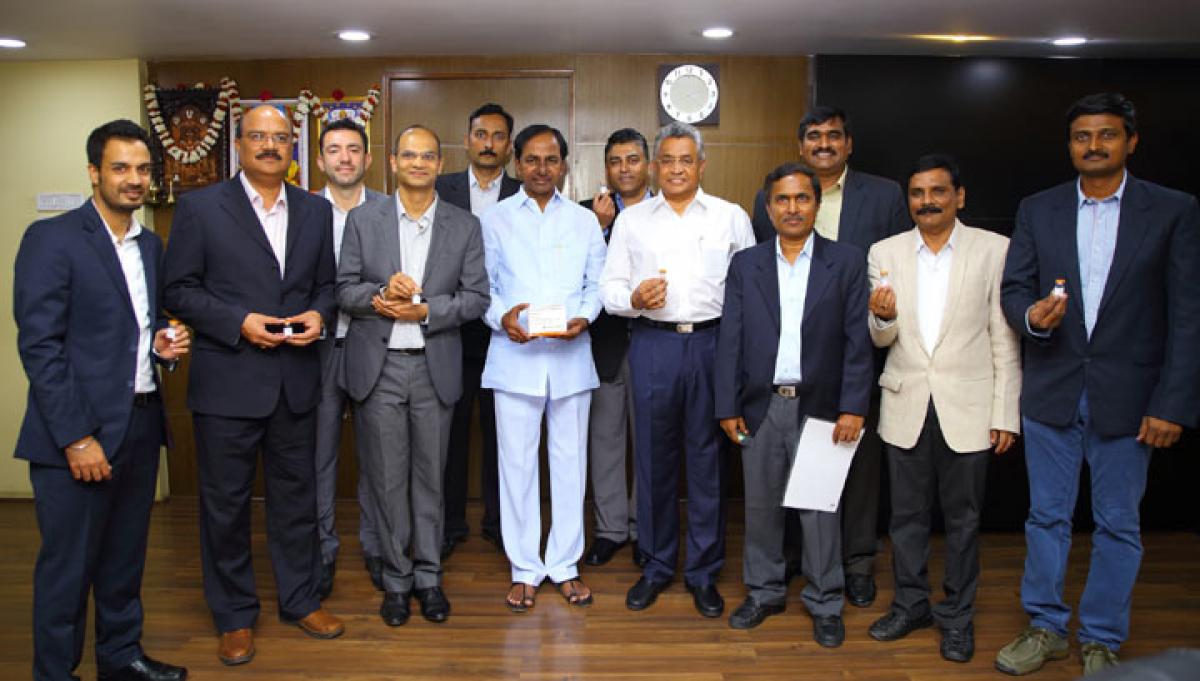 Hyderabad, Telangana, is home to the 1993-founded Indian biotechnology company Shantha Biotechnics Limited. In India, it was the first company to design, produce, and commercialize "recombinant human healthcare drugs." It is a member of the Sanofi Group. The business grows vaccines against cholera, diphtheria, tetanus, influenza, and other diseases.
The company was founded in 1993 by the chairman K I Varaprasad Reddy, with its corporate headquarters in Hyderabad, India. Shantha Biotech is among the most reputable and well-known names in the country's biotechnology sector. By outperforming its rivals, Shantha has been able to rise to the top by gratifying its clients and meeting their needs in an effective and timely manner.
9. Novo Nordisk
Novo Nordisk was founded in 1923 and is a private business with its corporate headquarters in Denmark. By developing the necessary drugs, the company has acquired a reputation on a national and worldwide level. It has demonstrated that one may reach brilliance in all conceivable work sectors with the right and motivated working group.
They have been developing cutting-edge medications and delivery methods, like our insulin pens, by transforming the unmet medical demands of patients with severe chronic diseases. Millions of patients who suffer from diabetes, obesity, and uncommon blood and endocrine ailments are now helped by their medicines.
They are finding and creating cutting-edge biological therapies and making them available to patients all around the world, from their laboratories to our manufacturing floors.
Every choice we make at Novo Nordisk is supported by a set of principles known as the Novo Nordisk Way. It establishes a clear orientation for our business and employees by outlining who they are, what they operate, and what they hope to accomplish. Ultimately, it comes down to a promise they make to one another and to the thousands of patients who depend on our medicines to live happy and healthy lives all across the world.
Their Danish founders set out on a mission to eradicate diabetes in 1923. We now have thousands of staff working all around the world, and we are dedicated to driving change to fight diabetes and other severe chronic diseases.
10. GlaxoSmithKline Pharmaceuticals Ltd.
GlaxoSmithKline Pharmaceuticals Ltd. has succeeded in being the latest company to open and take over the spot of the top ten within the list, dealing in India's pharmaceutical and biotechnology industries. It is the newest of them all, having been founded in the year 2000 to establish a foundation and write success tale. The organization, which has a corporate headquarters in London, U.K., should be emulated emulate when it comes to brand building.
Improving access to new products and bringing them to market is essential to creating better, healthier communities. They draw on our more than 90-year history in India to alter people's health through our wide range of products, which includes prescription drugs and vaccinations. They are industry leaders in anti-infectives, dermatology, and vaccines, and we also hold that position in the private sector.
The biotechnology industry is setting the pace for the creation of novel treatments that will meet the unmet requirements of numerous complex diseases. Many biotechnology businesses lack the finances, drug development experience, or therapeutic knowledge necessary to bring novel medicines to market because they frequently concentrate on a restricted portfolio of chemicals within a particular therapeutic area.
Additionally, because biotechnology businesses frequently favour a minimal internal infrastructure, there is a need for externalized drug trials with partners that can create a strategy for clinical development that is customized to a company's particular requirements.
Benefits of a Career in Biotechnology
If you're looking for work or a career move, there are a number of beneficial and rewarding elements of the sector to keep in mind.
Whatever area of the biotechnology industry you end up working in, all of your efforts will be directed at making people's lives happier and healthier. In a statement to Business Insider, employees in this industry are mission-driven, Jeanne Nicholson, an executive at CBG Perks and the developer of HR Biotech Connect. They're not making nuts and bolts, she remarked. They are trying to find a cure for fatal illnesses.
Few types of work have this kind of significance tied to the task, so if that purpose is essential to you, a job in biotech will likely give you a lot of happiness. 
edited and proofread by nikita sharma