Trends
Top 10 Best SMTP Companies in India 2023
Top 10 Best SMTP Companies in India 2023
The Smtp protocol, known as Simple Mail Transfer Protocol (MTA), enables both paid and free SMTP companies servers to send, receive, and relay information over the internet. A set of guidelines for transmitting emails between servers is known as the SMTP service.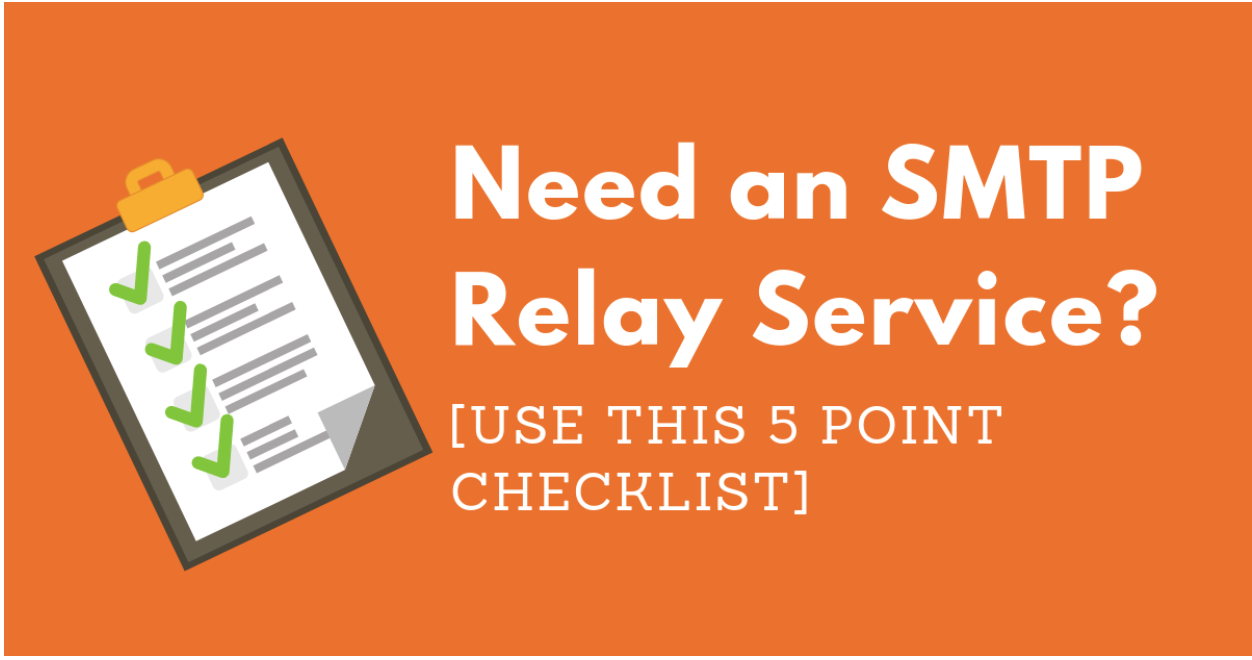 On the other hand, an SMTP relay service is a third-party program or service that relays email messages between various hosting providers, servers, and domains. The tools that are employed to deliver emails are called SMTP servers. Servers typically place a daily cap on the number of emails that may be sent. As a result, you must utilize an expert SMTP server if you wish to send an email in bulk.
An SMTP server is what?
A server that sends, receives, and redirects emails is known as an SMTP server or Simple Mail Transfer Protocol server. Serving as a conduit for outgoing emails between an email writer and an email recipient is the primary responsibility of an SMTP server. It's crucial to keep in mind that SMTP Server is merely a program that facilitates email sending and receiving; it is not, in fact, a server.
Each SMTP server has a unique address, often in the type smtp.serveraddress.com. There is frequent confusion regarding SMTP and IMAP/POP. However, there is also a minimal distinction between the two.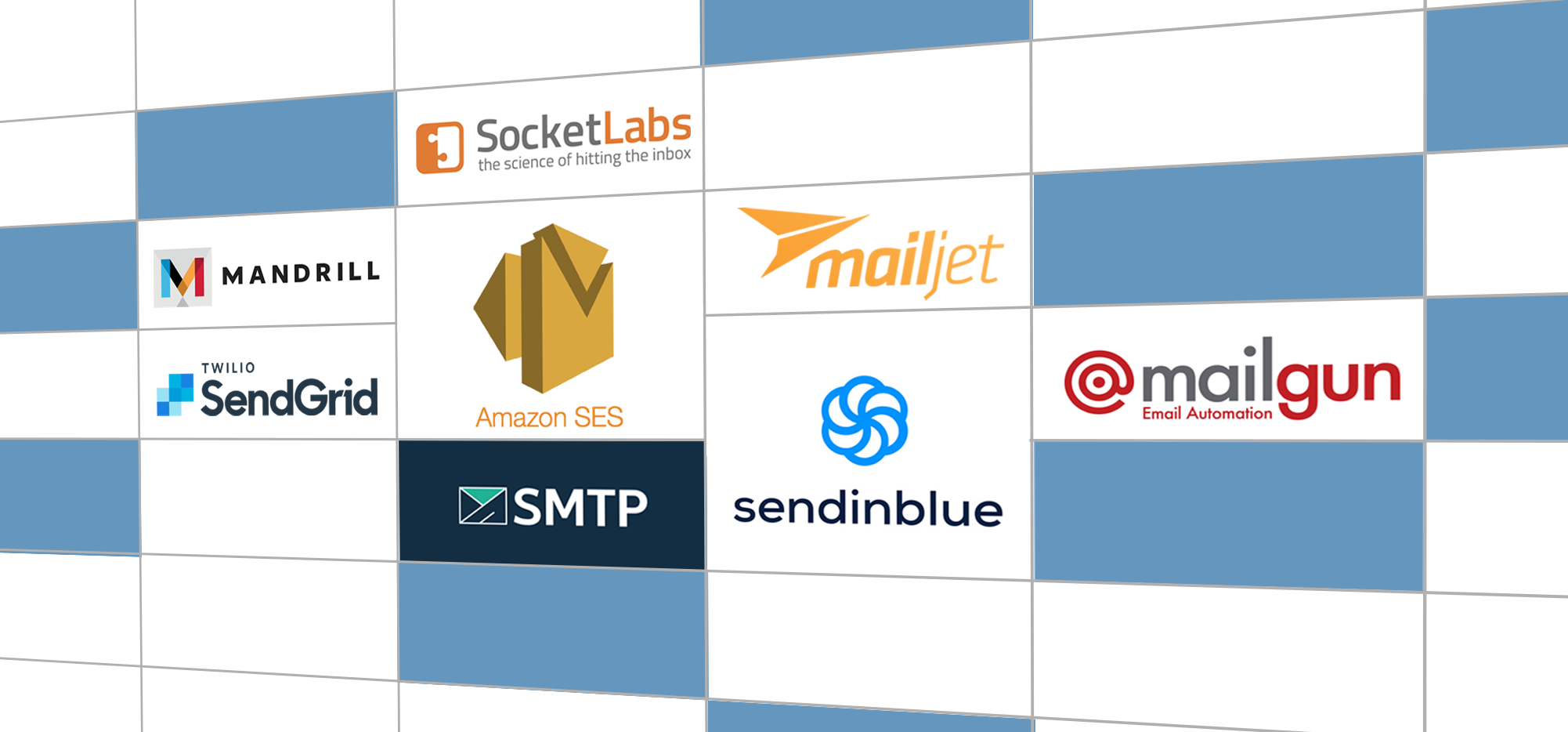 Emails are sent using the push protocol SMTP, while emails are retrieved at the recipient's end using POP (post office protocol) or IMAP (internet message access protocol).
Model for SMTP Servers
There are two sorts of SMTP Server Models:
End-to-end approach

The store-and-forward technique
While the store and the forward method is utilized within an organization, the end-to-end process is used to interact with other organizations. The host SMTP of the destination is contacted directly by an SMTP client to deliver the message to the location. Up until the message is successfully duplicated to the recipient's SMTP, the Smtp will keep the email to itself.
The client SMTP starts the session, so let's name it that. Let's call the server SMTP, which answers the session request, receiver-SMTP. The client is SMTP. The session will be initiated by the client, SMTP, and concluded by the receiver, SMTP.
When we have Gmail, Yahoo, and Outlook, why utilize SMTP?
It's true that most of us send personal and professional emails using web applications like Gmail, Google, Outlook, etc. But one thing we must realize is that none of these platforms are scale-oriented; instead, they were created for sending 1:1 human communication.
What does expanding my SMTP Server mean?
Yes, sending hundreds of automated emails based on user activity on the website, such as signups, password changes, cart abandonments, etc., is a given if you operate an online business. Sending emails using a UI is not an option in this situation since you need a solution that can grow effectively.
The best SMTP providers with the best features and deliverability in India are listed below.
1. SendLayer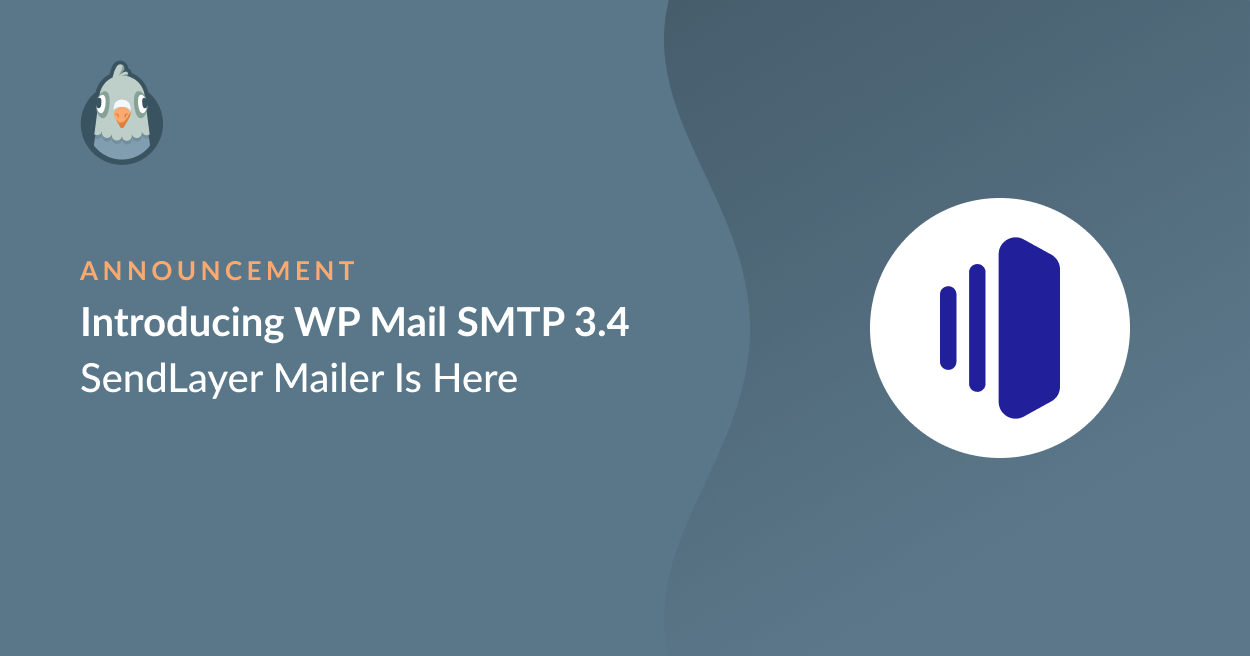 Customers in more than 150 countries rely on SendLayer, one of the most reputable email delivery platforms available. Because of its simplicity, strength, and affordability, it is our #1 suggested SMTP mailer service. SendLayer connects to your WordPress website without issue using the WP Mail SMTP plugin. It also functions with other systems, like BigCommerce, Magneto, Drupal, HelpScout, and WooCommerce.
You can dependably deliver email messages, confirmation emails, shipment notifications, password reset emails, and more using SendLayer's API and SMTP relay.
SendLayer also provides thorough email records so you can keep tabs on your outgoing emails. You may check lead generation, click-through rates, and unsubscribes, as well as whether your email was received successfully or not.
Other features include:
Built-in email list administration.

Spam filter protection.

Reputation-protecting subdomains.

World-class customer service.
Pricing: SendLayer provides a free trial with a limit of 200 emails. With 1,000 emails sent per month and sophisticated capabilities like exclusion management, event-based appearances, and limitless mailing lists, the subscription plans begin as little as $5 per month.
2. SMTP.com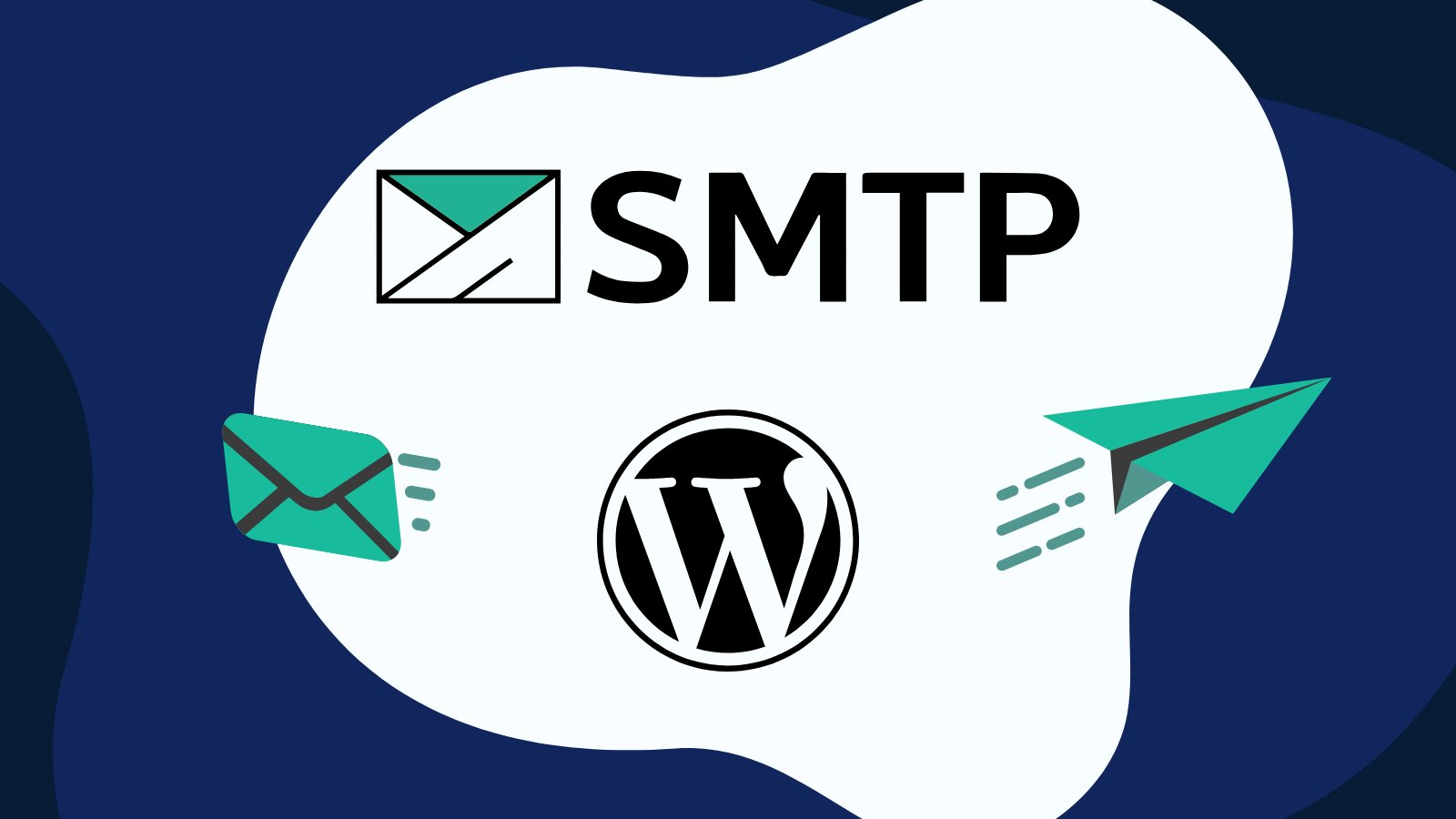 Over 100,000 businesses use SMTP.com, a market leader in SMTP services, on a global scale. They provide a robust API for sending transactional emails that work smoothly with WordPress utilizing the well-liked WP Mail SMTP plugin. Since SMTP relay is their main area of expertise, they have some of the most excellent deliverability for businesses with significant email traffic.
On the number of sends and views, you receive detailed reports. Their domain's reputation management tools aid in making sure that the user always receives your email.
You can send automated site notifications, registration confirmations, authentication emails, order confirmations from your WooCommerce store, statuses, etc., using SMTP.com as the owner of a WordPress website.
Price: SMTP.com offers a free 30-day trial during which 50,000 emails can be sent. Their monthly starting price for paid plans is $25. You can subscribe to the higher method to acquire the Dedicated IP and repute protector add-on.
3. Sendinblue
One of the top SMTP email services for beginners is Sendinblue. Transaction emails, email marketing, Mobile advertising, and live chat provide a powerful marketing platform. With its assortment of email marketing and email marketing tools, Sendinblue primarily targets startup and expanding enterprises.
It's a feature-rich solution offering Facebook ads, SMS marketing, marketing automation, and more. The business started as a digital marketing agency before developing into a tool supplier. You can use Sendinblue to send emails over SMTP even if that isn't their primary focus; nevertheless, you'll need to contact the staff to have this functionality activated.
WordPress and numerous other third-party platforms, like OptinMonster, Salesforce, Web Analytics, and many others, integrate flawlessly. In addition, they provide robust marketing automation and personalization tools to support your marketing initiatives. Sendinblue's SMTP relay solution and highly customizable API will significantly increase the delivery of your transactional emails.
Sendinblue offers a 300 email each day, forever-free plan. Their paid plans begin at $25 per month and include no daily sending restrictions and 40,000 emails monthly.
4. Mailgun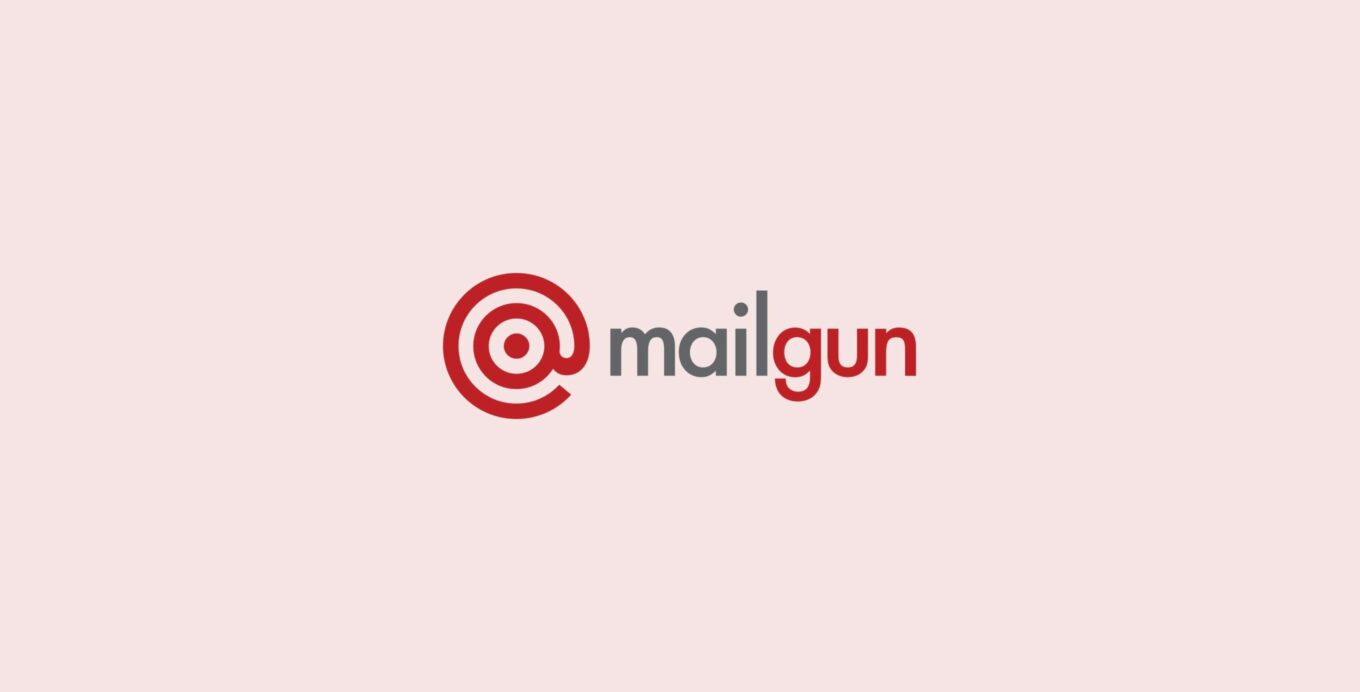 A well-liked SMTP provider for businesses and developers is Mailgun. To send transactional emails, they have robust APIs available. A developer-focused email system called Mailgun strongly emphasizes the use of APIs. You can use Mailgun to manage your SMTP sending, although its emphasis is more on reliability and enterprise apps than SMTP email services.
Integrating it into your WordPress blog is simple. Mailgun provides an easy-to-scale SMTP solution for sending your transactional and marketing emails, regardless of whether you run an eCommerce website, a membership site, or a local company. It misses some of the newcomer capabilities of other SMTP servers on the list because it is intended for developers.
Pricing: The first 5,000 emails sent using Mailgun's 'pay as you go' plan are free for one month. Their premium plans are competitively priced on the market. However, if you want a dedicated IP and better delivery, it starts at $80 a month with one unique IP address.
5. SendGrid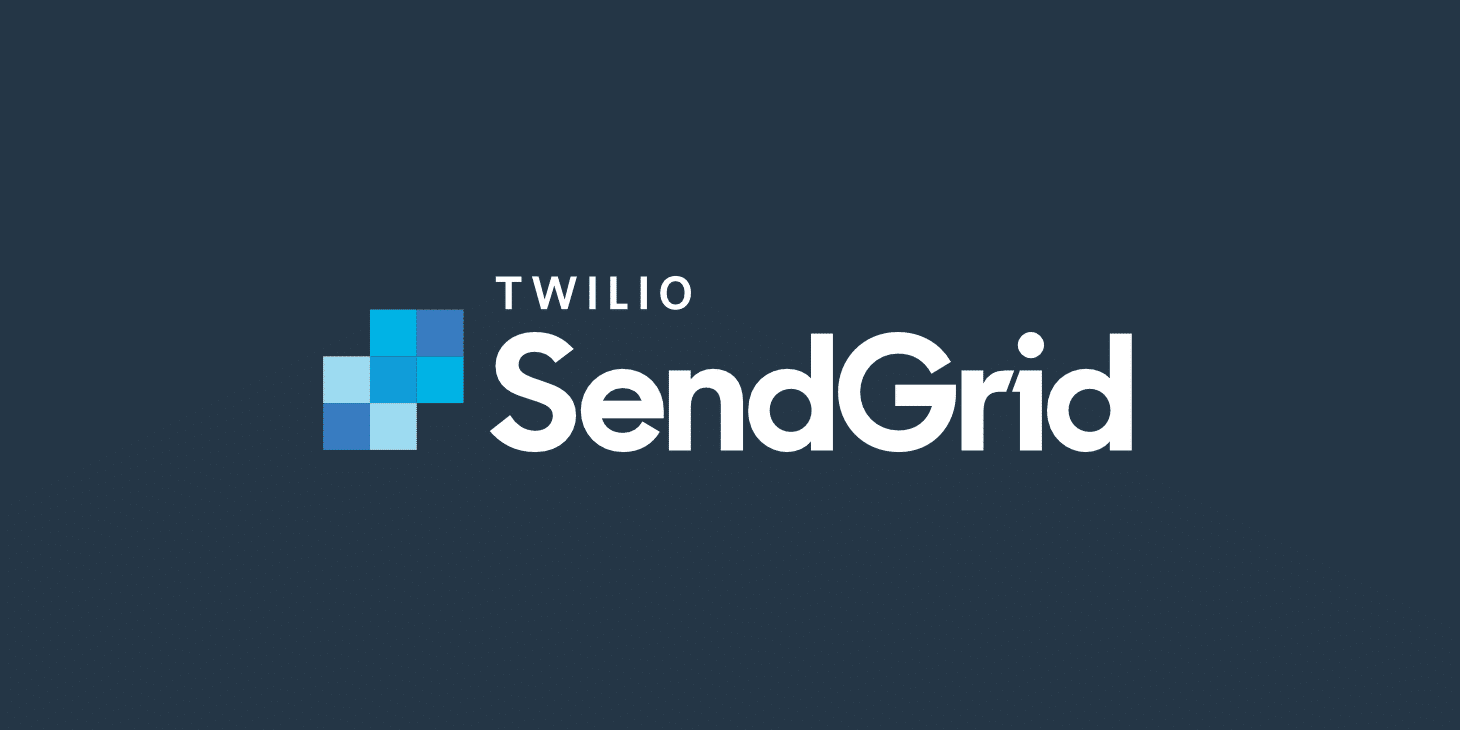 With the help of SendGrid, a potent fog SMTP email service provider, you may send bulk emails without having to maintain an SMTP server. With a robust set of features, it provides greater scalability.
Any WordPress site may be used with their SMTP relay, which is simple to set up. It has connectors with third-party applications and services, email analytics, emails with an easy email editor, and delivery optimization features. SendGrid is a company that offers email delivery services focusing on email marketing and its SendGrid API, which includes SMTP service. The business provides support for SMS, WhatsApp, and video in addition to email-sending to its features. Numerous well-known brands trust it, and Twilio, the parent company is behind it.
SendGrid provides excellent solutions to optimize email delivery further if reliability is your top priority, like dedicated IPs and website domain authentication methods.
Pricing: They provide a free version with a cap of 100 emails each day after the first 40,000 are sent for free. Starting monthly at $14.95 are their paid plans.
6. Amazon SES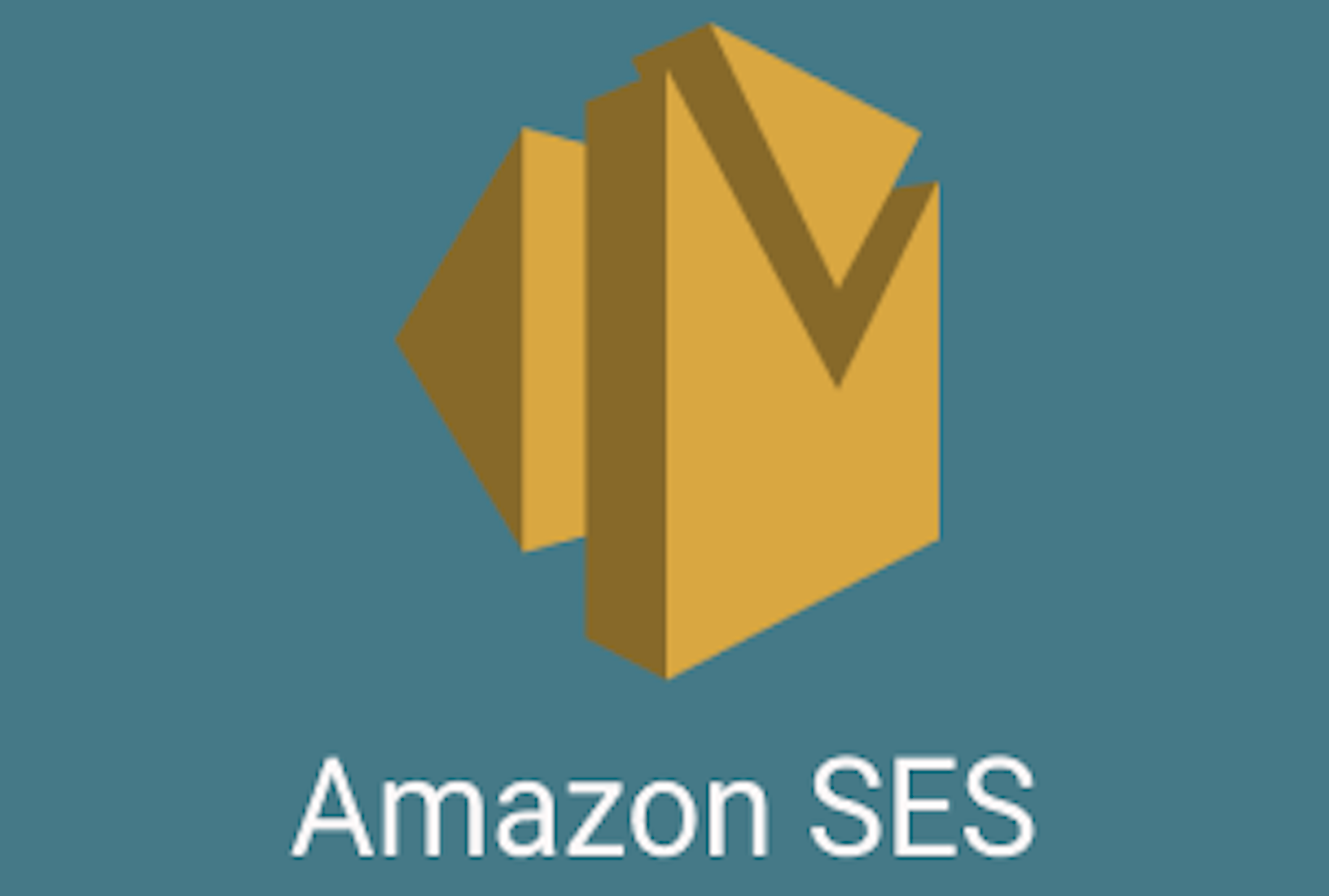 The industry leader in infrastructure for cloud computing is AWS or Amazon Web Services. In addition to their web services, they provide Amazon SES or Amazon Simple Email Service.
It is a robust cloud-based SMTP solution that allows marketers and builders to send transactionally, marketing, and notification emails quickly. SES, or Amazon Simple Email System, is a basic and inexpensive email service. Although SES is less expensive than competing SMTP services, its set of features is constrained.
For instance, SES does not allow you to observe and monitor email events, which means that essential features like restricting delivery to bounce and spam complaints are not available out of the box. These features would have to be created by you, which would take time and work.
It provides excellent deliverability while utilizing AWS's cost-effectiveness. You have a lot of solid features, but most of them are designed for power users and programmers.
With plugins, Amazon SES can be quickly implemented into your WordPress website (more on this later in the article). Amazon SES may be the least expensive SMTP service available, depending on how you use it.
Pricing: You can send 62,000 emails monthly using AWS's free tier if your website is built there. Pricing for other websites starts at $0.10 per 1,000 emails sent.
7. Google Workspace
Google's commercial productivity package is called Google Workspace. You may use Google Drive, Calendar, Docs, Pictures, and Gmail under your web address.
By doing this, you can obtain a credible company email address while retaining Google's comfortable user interface. You may set up an email address for your WordPress website and use it to receive WordPress emails, thanks to G Suite, which enables you to use the Gmail SMTP server to send emails. However, since it can only deliver 2,000 messages daily, it is only appropriate for blogs and websites for small businesses. See our post on how to establish a business email with G Suite for more information.
8. Postmark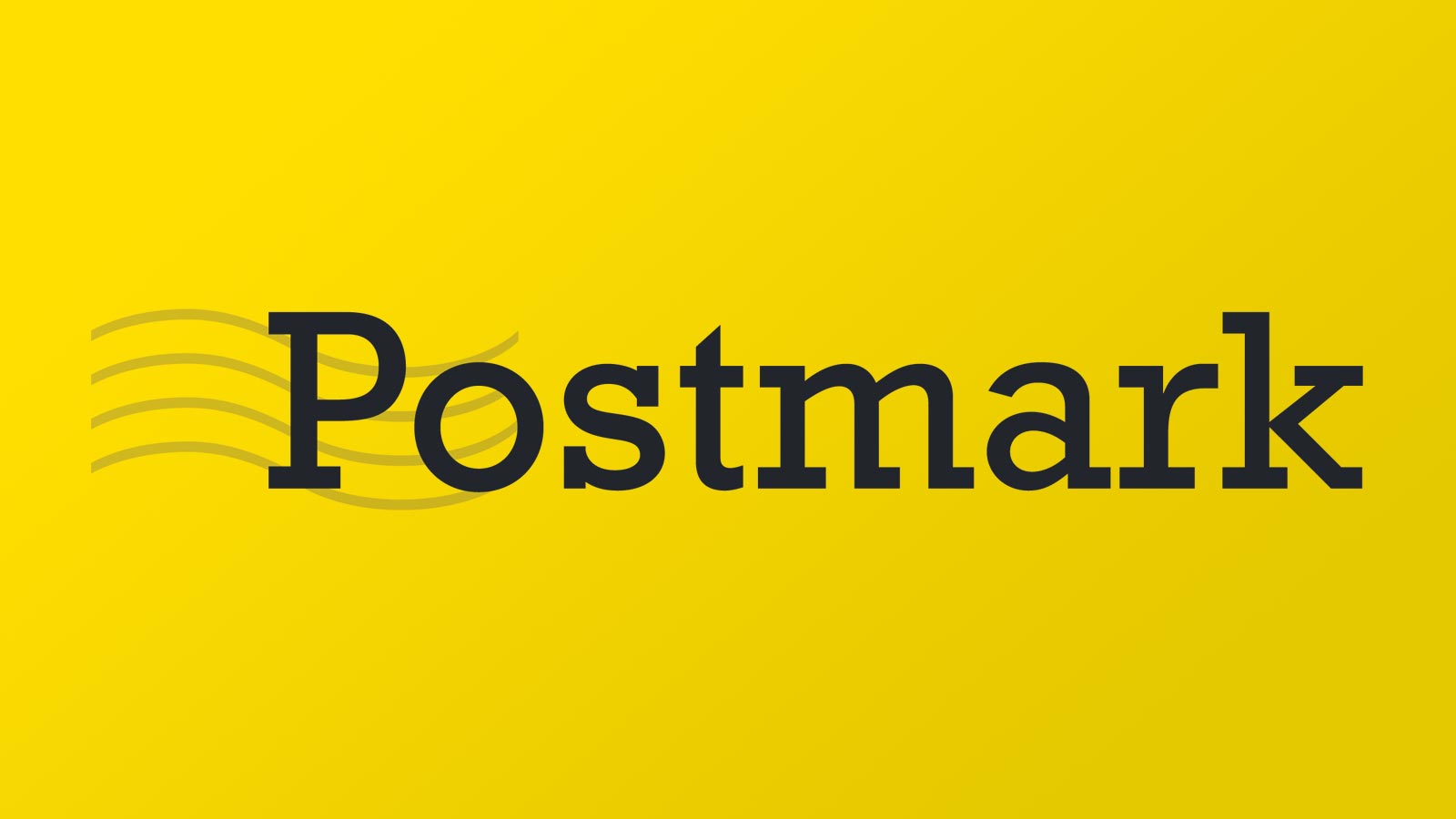 With a solid dedication to dependability, email deliverability, and first-rate customer care, Postmark is an SMTP email provider. Postmark is not diverted by social media ads, SMS marketing, or other forms of advertising. Instead, we concentrated all our energy on creating an email delivery company that gets your messages into your inbox quickly and reliably without any hassles.
Best industry-wide email deliverability rates: Don't worry about whether or when your emails will arrive. Thanks to available, current deliverability statistics, you may be guaranteed.
Price disclosure: Pay a transparent monthly fee (see below) without additional charges for certain features.
Customer service you can rely on: Need support? You can contact Postmark's skilled team of professionals by phone, chat, or email; they'll respond to your inquiries in a flash. The outstanding customer satisfaction scores demonstrate how far above and beyond this support team goes.
9. SparkPost
SparkPost is another significant player in the commercial email market that sends many business emails. It is the perfect partner for enterprise companies and companies operating in highly regulated industries due to its focus on data, safety, and compliance. Thorough documentation: SparkPost provides an extensive and beneficial library of setup and troubleshooting documentation.
Pay close attention to safety and enterprise service. While businesses that want a more robust feature set for safety and security in their email system may prefer SparkPost, what may be an advantage for some may be a con for others. There are three service tiers offered by SparkPost (Starter, Premier, and Enterprise), each with a different set of features and email volume coverage.
10. Mailchimp
Its Mandrill add-on offers the SMTP and commercial email services you'd anticipate from a company with roots as an email campaign solution. However, Mailchimp has recently transformed into an "everything service," offering the resources you need to establish a brand in areas like eCommerce, online advertising, audience control, and more. It is no longer possible to buy individual components of their portfolio, such as Mandrill's SMTP features, as independent solutions.
Platform continuity: Using the Mandrill add-on is straightforward if you currently use Mailchimp. One-stop shop: Mailchimp can assist you in keeping all of your email filterings in one location if you are seeking a solution this extensive (and pricey).
Which SMTP service provider is the best?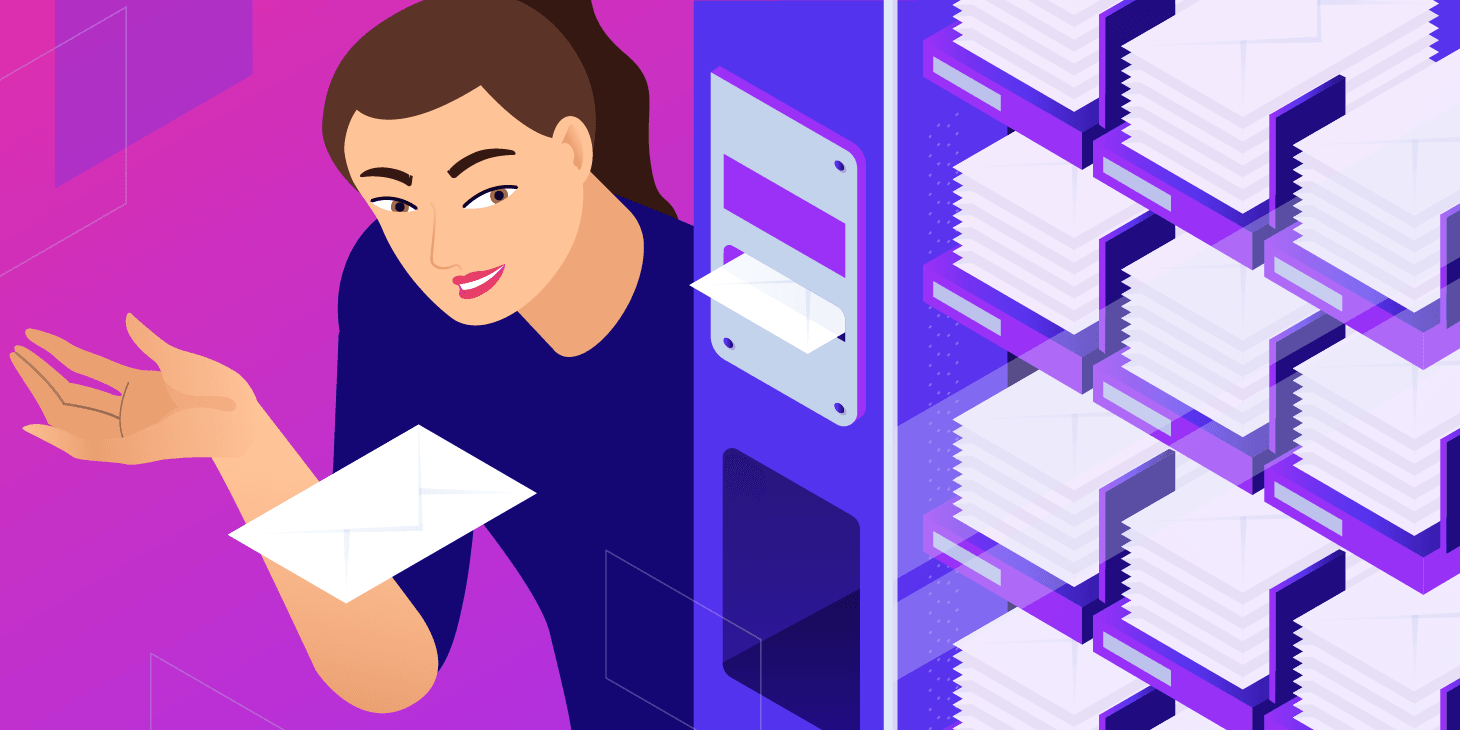 There are dozens of SMTP service providers in addition to the top ones we listed above, including Mandrill, Mailjet, Moosend, Pepipost, Postmark, Office Software 365, etc. Users find it challenging to choose the best SMTP supplier for their requirements due to the abundance of options. Email deliverability, capacity, and cost are the primary considerations when selecting an SMTP provider.
We will concentrate on affordability since it's frequently a critical deciding factor because every platform on our list has strong email deliverability and, with the exception of G Suite, can expand to deliver millions of emails each month.
The free plans appear highly competitive across all devices at first sight. If you have a small website, you can't go wrong with any of my top three SMTP suggestions, SendLayer, SMTP.com, and SendinBlue.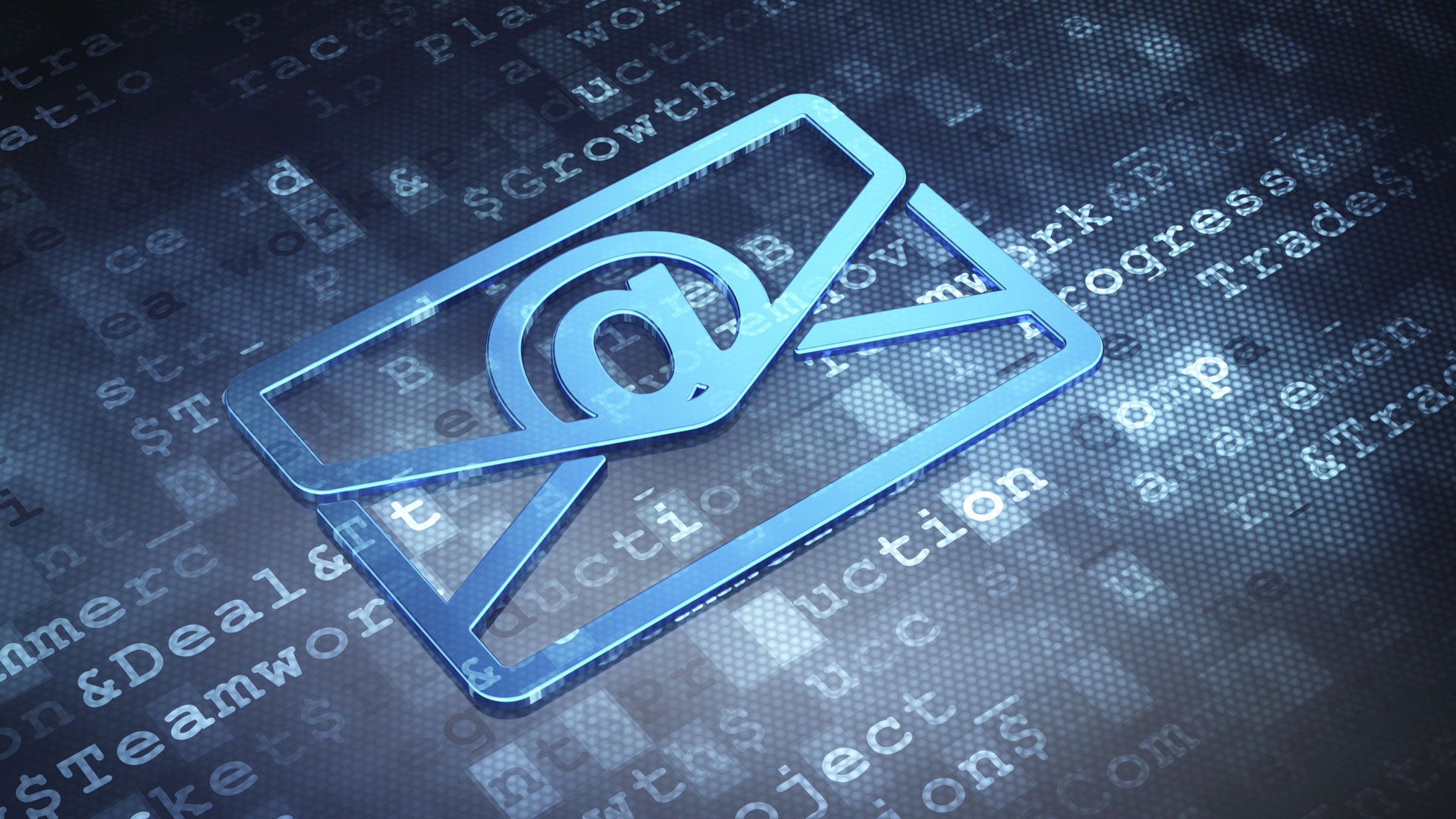 However, as your website gets bigger, pricing starts to matter a lot. SMTP.com provides the most affordable options with scalability and trustworthy technical assistance.
For instance, you would pay $80 a month and receive a dedicated IP if you sent 100,000 emails monthly. Dedicated IP is an Enterprise option, not included in Sendinblue's $99 price for the same number of sending needs and dedicated IP.
Amazon SES's price of $0.10 for every 1000 emails is unbeatable if you already have an engineering team on staff. This implies that using Amazon SES will only cost $10 for 100,000 emails per month. The main drawback is that they offer very little technical support. The only cost for dedicated IP is $24.95 a month.
Benefits and drawbacks of an SMTP server
The most significant disadvantage of sending via an SMTP server is that it's unreliable and prone to hacking. There are so-called "fake emails," which are communications sent to any recipient from any address (for instance, [email protected]).

The server restriction is still another drawback. You will be constrained when sending emails using an SMTP server by the policies of your host or the internet connection limits. When compared to email campaign systems like Mailrelay, which let you send millions of messages with the correct account, these restrictions are typically relatively minimal.

Regarding the benefits, we just added a new option to gather data from SMTP-sent messages. This option allows you to create statistical reports, such as click- and open-rate reports, for newsletters that were delivered using your program.

You can sync a Smarthost server via the SMTP mechanism. You don't need to set up the SMTP on each machine, for instance, if your company has 200 PCs that use a CRM and you wish to synchronize with the Mailrelay SMTP server. Only one Smarthost server, which would control all email accounts, would need to be synchronized.
In addition to the benefits listed in point 1, email marketing software will allow you to send emails via SMTP or our web interface. In addition to certifications like ISSIP, automatic bounce management, synchronous and asynchronous, and multiple parallel SMTP connection channels, among others that you may find on our website, you will be using certified IPS that are ready for sending email campaigns.
In summary, utilizing a graphical interface is recommended because it is safer, yet depending on your needs, you may wish to send emails using secure SSL synchronisation (port 465) if you want to utilize a CRM because all of your emails will be encrypted and much more impossible for hackers to intercept. And keep in mind that using an email marketing program like Mailrelay has additional benefits. You will have access to several capabilities exclusive to professional email marketing programs.
edited and proofread by nikita sharma